Homes
Intrinsic Designs crafts Apartment 1406—a home that exudes an earthy and minimal allure
FEB 3, 2020
| By Vedika Nair
Located in the architecturally arresting city of Ahmedabad, is a 900 sq ft apartment done up by Shivraj Patel and Shruti Malani of Intrinsic Designs. Following the clients brief of a balance in design, this Ahmedabad based studio fashioned the interiors using earthen tones, minimal accessories and a calm breeze of shades to give the inhabitants an escape from the city noise.
The home opens to a neutral palette with a combination of exposed brick in grey tones and paves the way for light and modernity with minimal furnishing and details. The living room has a character of its own with tanned upholstery and design elements different from the rest of the rooms.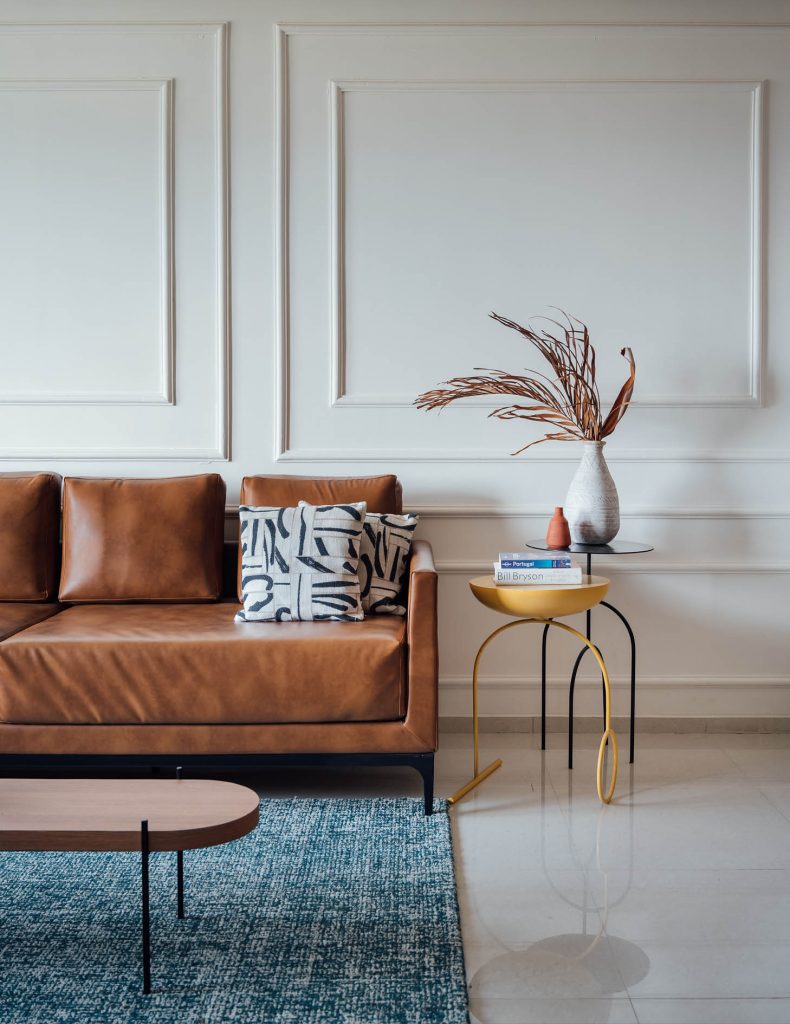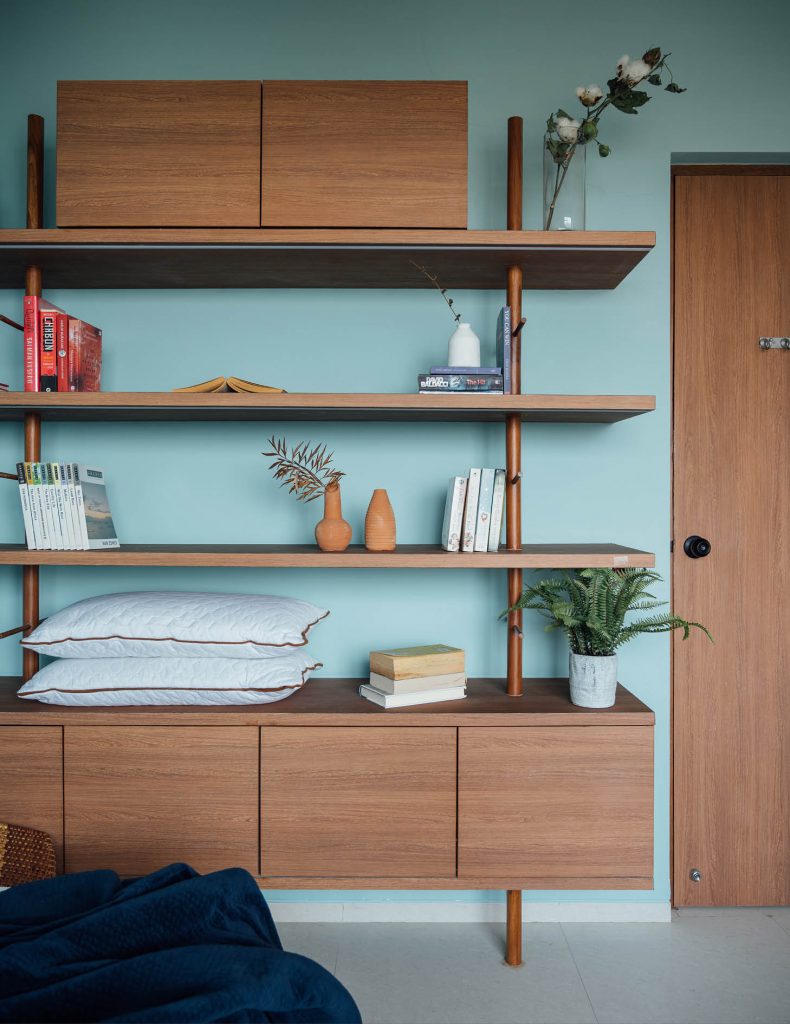 To create a backdrop of illusion and capture the expansiveness of the exterior, a mirrored wall is seen in the dining room, where the primary goal was to maximise space and function. The wall allows natural light to reflect off it, giving a sense of visual expanse to the space.
Meandering through we step into the blue-toned kid's room that mimics a lively aura but maintains the earthy theme of the home with a wooden library. The minimal motif continues in the master bedroom that hosts simple shapes and forms. Mirrors and transparent glass make the room look spacious with cosy elements.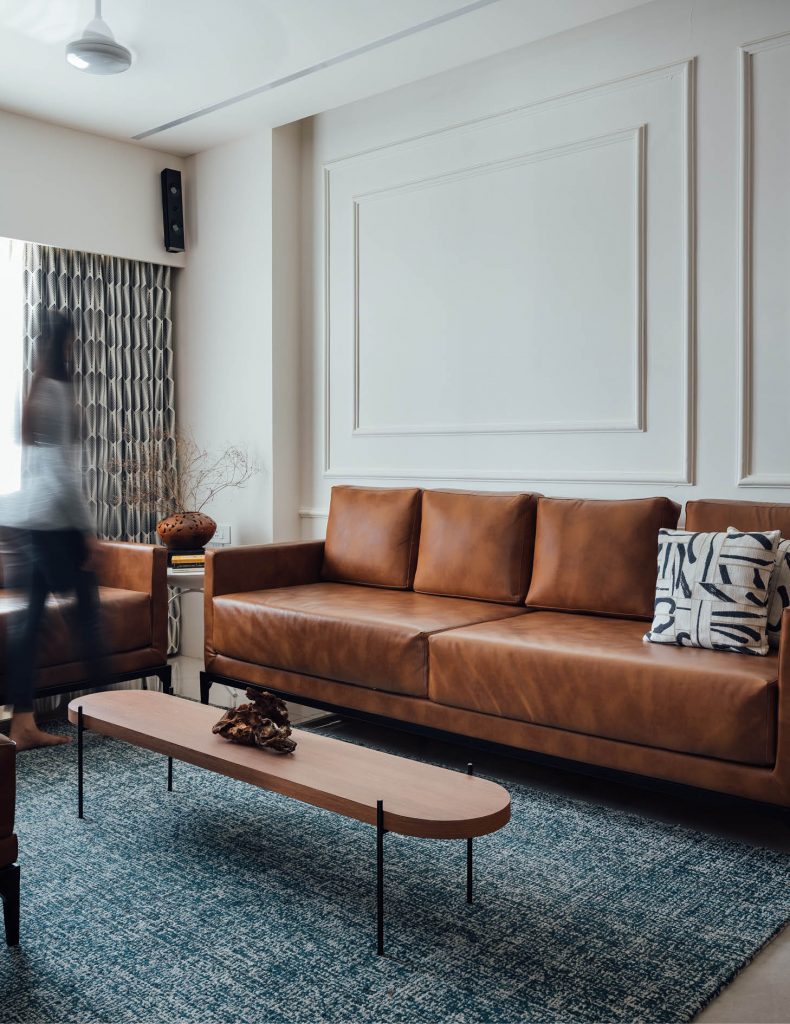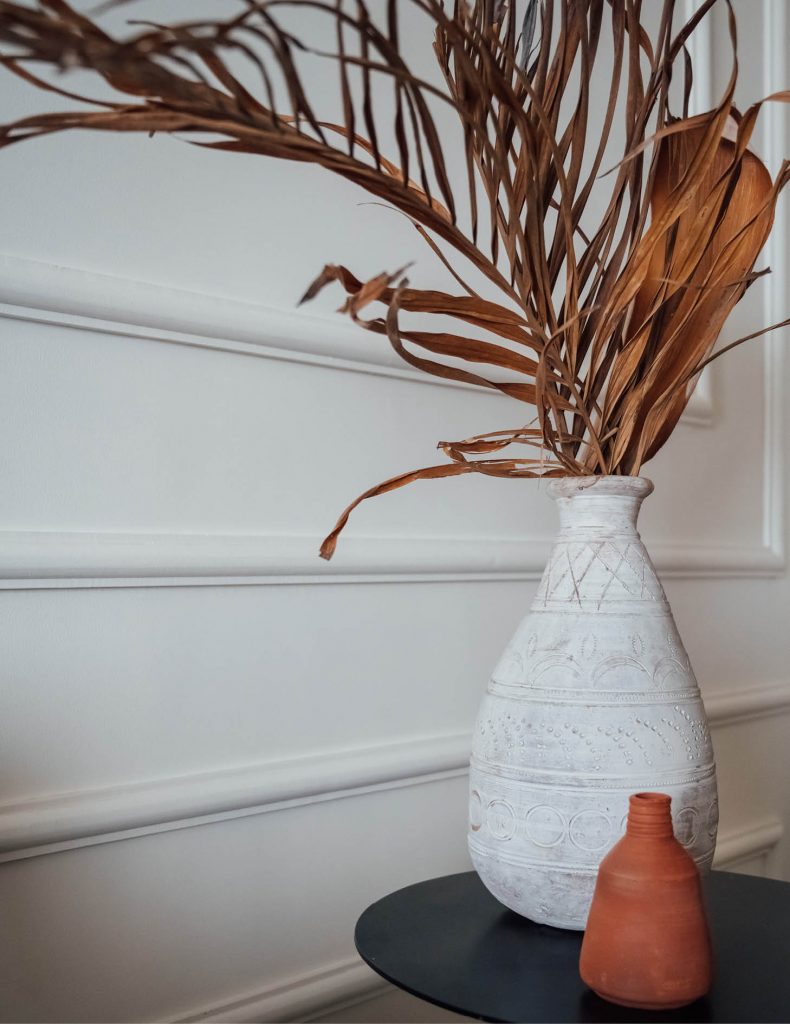 The guest room is a space that radiates warmth with its white walls and blue-tinted jute curtains. With only essential furniture in place, this room offers simplicity and comfort. "Our aim was to craft a cocoon that feels like home and where one can find a sense of comfort, quality and timelessness," Shivraj Patel concludes.