Design
Interwood steps inside the thriving design realm of Hyderabad with an all-new outlet
NOV 20, 2023
| By ELLE DECOR India Team
Kitchen, the pulsating heart of the house, a dynamic space where every nook and cranny is a stage for daily dramas of flavour and fun. Imagine a kitchen that's not just functional but a real showstopper, a thoughtfully curated spatial symphony! Interwood, the venerable brand of modular kitchens and wardrobes, with their wide range of customisable products strives to accentuate this living ambience. Elevating Hyderabad's design landscape, Interwood opened doors to its 16th Exclusive Brand Outlet (E.B.O) at the Asian Sun City Building, in vicinity to the AMB mall at Kothaguda Circle.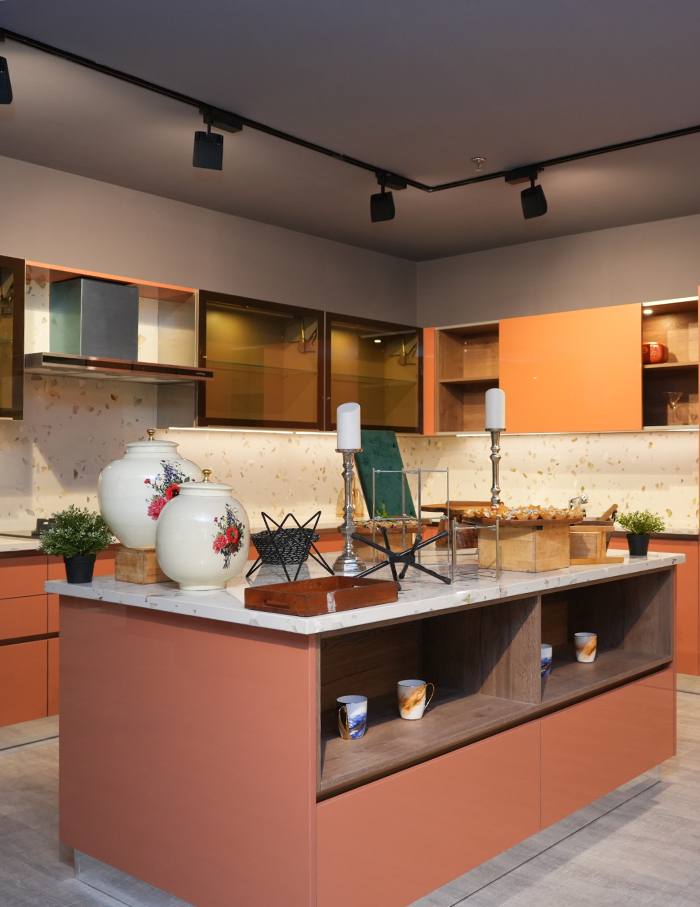 In the closing week of September, a daylong extravaganza brought together the brightest minds in design, from architects and interior designers to boutique builders. Drawing from a legacy that spans more than three decades, Interwood blends German precision with modern manufacturing. Each product emerges as a testament to not just style but also functionality and enduring quality.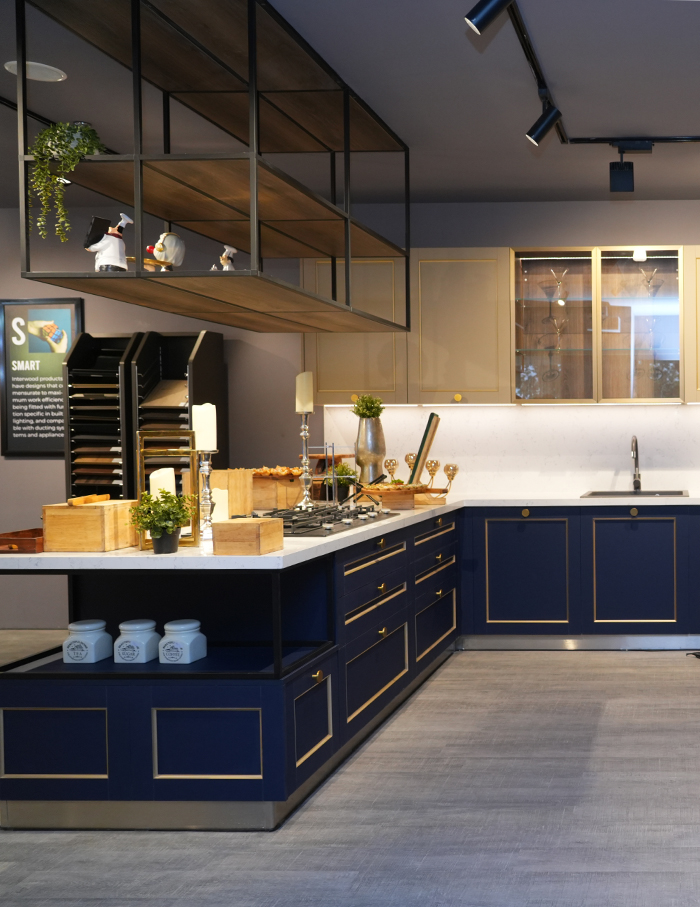 Among the highlights of the new experience centre are over 14 meticulously curated ensembles of Modular Kitchens and wardrobes, showcasing the breadth and depth of Interwood's finest offerings, where everything is tailored to the unique requirements of  patrons. 
Hardeep Sawhney, the visionary chairman of Interwood, takes pride in the brand's journey and vision, stating, "Interwood, with over thirty years of existence, has evolved into a mature brand that fulfils the aspirations and desires of premium Indian households, transforming the way they cook and live." This underscores the brand's commitment to shaping contemporary living spaces and meeting the evolving needs of dynamic cities like Hyderabad.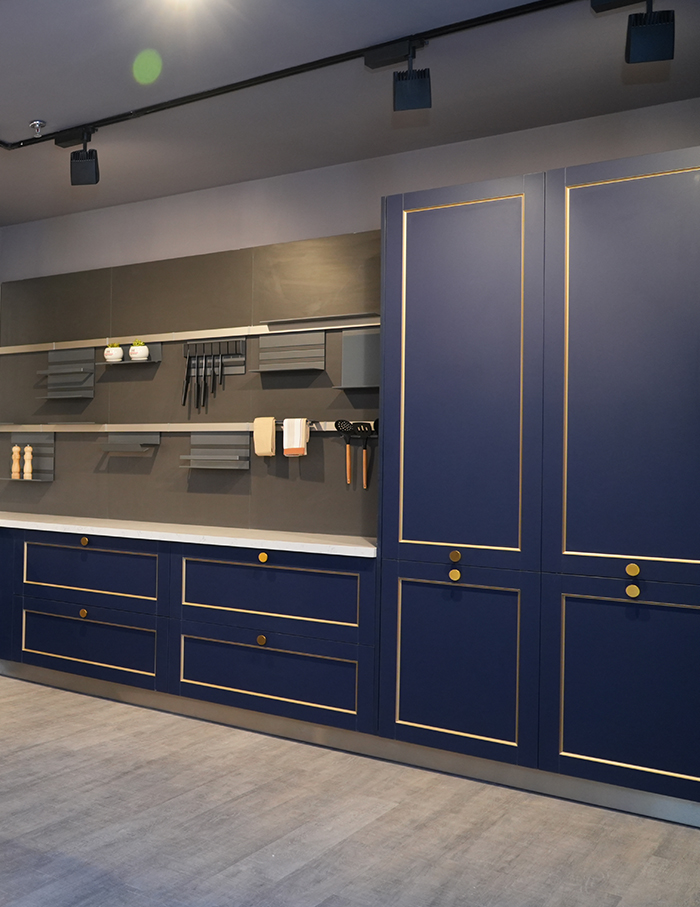 With a rich history of servicing more than 20,000 premium households over the last three decades, the brand has become synonymous with quality and reliability. Kasturi Sawhney, Executive Director of Interwood, dished on the smorgasbord of designs and finishes available at the new outlet, providing architects and interior designers with a diverse palette to express their design sensibilities.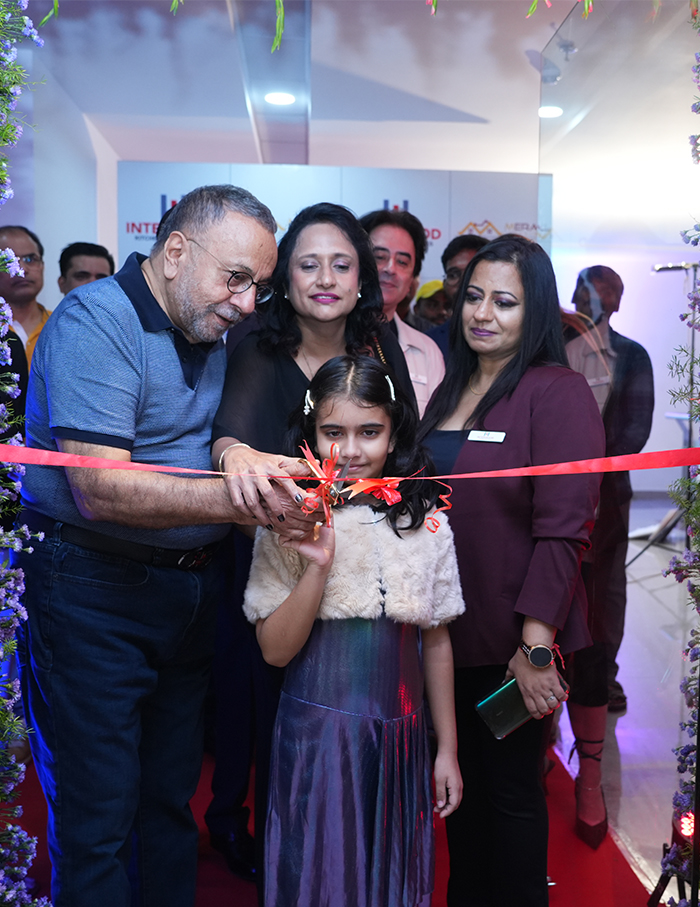 Interwood's story extends to its manufacturing prowess. With a sprawling facility spanning one lakh sq. ft. in Bangalore that showcases the brand's dedication to innovation, equipped with state-of-the-art German technology and the capacity to produce around 1000 kitchens and wardrobes each month. The inauguration of the brand's outlet in Hyderabad signifies a poised stride forward, a sophisticated endeavour to redefine home spaces and elevate the living experience for the discerning clientele in the region.