Design
Ali Baldiwala impresses with an inclusive and interactive theme for The Weaver, a concept rug store
NOV 8, 2020
| By Sakshi Rai
It isn't often that shoppers are presented with the opportunity to preview or customise a carpet. That's where The Weaver, a concept rug store founded by Shilpa and Aniruddh Maroo, comes in. The brand provides a simplified, engaging process with the help of Ali Baldiwala's recently rebranded practice Baldiwala Edge.
Cocooned in an industrial estate in Mumbai, the retail outlet has characteristic high ceilings that make way for heighted doors and sleek glass partitions.
A minimal aesthetic is evident in this 1,100 sq ft space, which opens into a grey cloaked reception with textured walls and matching concrete flooring.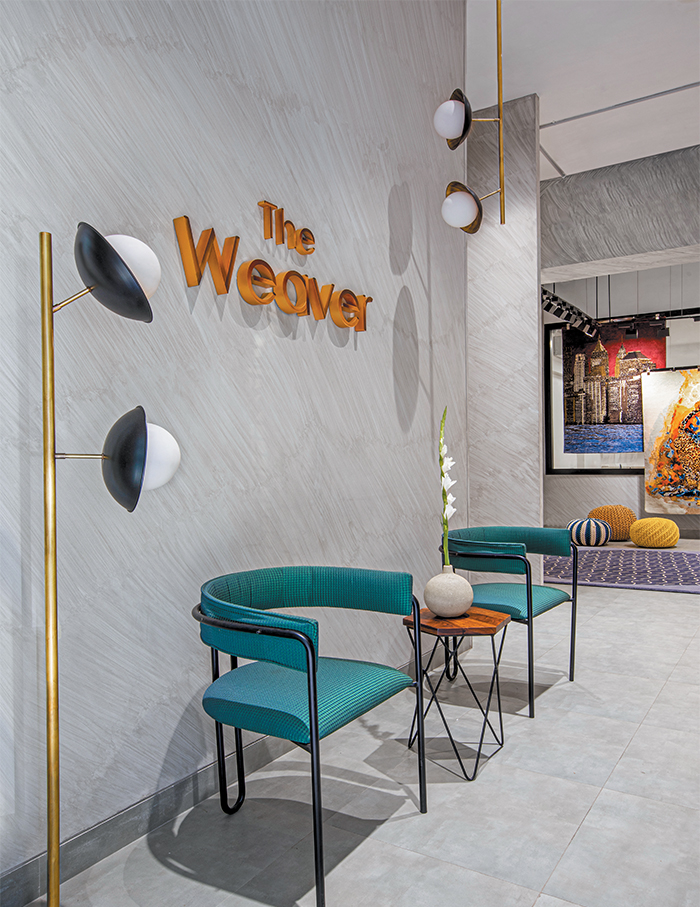 In the directors' cabin, Shilpa's tabletop is accessorised with concrete accessories from Bharat Floorings and Tiles, while Aniruddh's features quaint marble collectables from Studioufo. The conference area houses suede chairs paired with a solid teak table that is punctuated with an A-shaped metallic frame.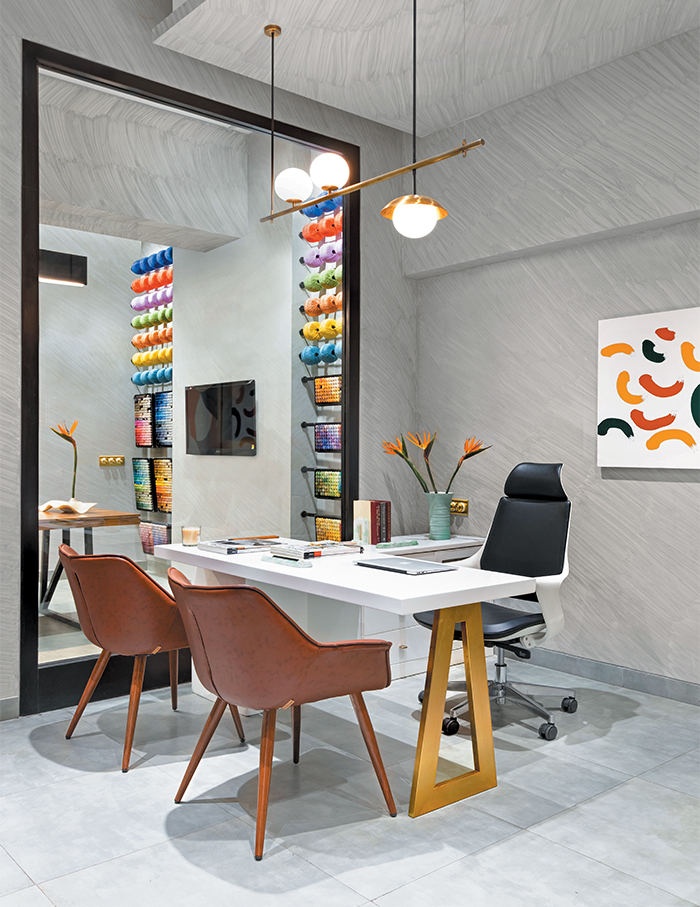 Balls of yarn and colour swatches are arranged at the back to select themed palettes, while a half-done artwork adorns an adjacent wall, perfectly essaying the intricate art of weaving. The final products of the creative journey—the resulting bespoke carpets and rugs—are suspended as installations, making the store an artistic haven.