Homes
Interior architect and designer Aurnab Biswas fashioned a flowing and colourful family condo within an art deco shell
NOV 28, 2020
| By Aurnab Biswas
Initially, I received two separate briefs: One from the husband, the other from his wife. I soon realised that there were distinct, strong personalities at work… He, a maverick, and she, an understated force, both having an appreciation for design…and an even greater love for animals.
However, the pair agreed on a bright, sun-filled abode, where they could raise a small army of pets; their newest, youngest recruit, however, was a tiny human back then. It was no small feat finding the ideal location. The owner looked at over 70 apartments before he finalised this place, slightly over 2,000 sq ft, located in an art deco populated niche of South Mumbai.
At the time of purchase, it was aesthetically interesting but also a haphazard amalgamation of design decisions. Only parts of the original remained intact.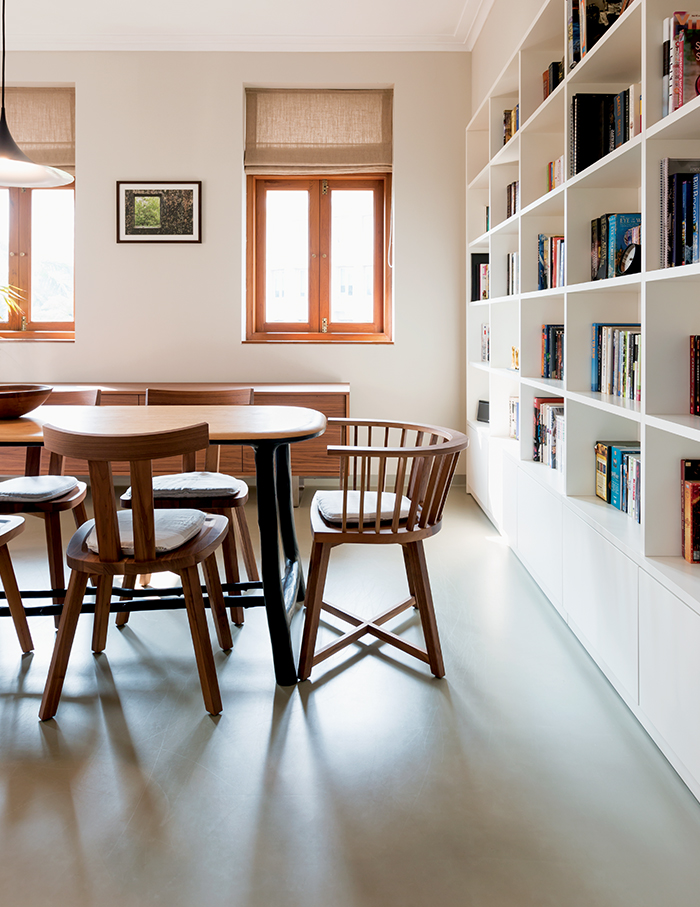 Perfect plan Our intention was to strike a healthy balance between preserving the virtues of the past and embracing the new. So while the backdrop is old-world, the furniture and services are strikingly modern. We selected soothing, calming colours to create a base we could build on.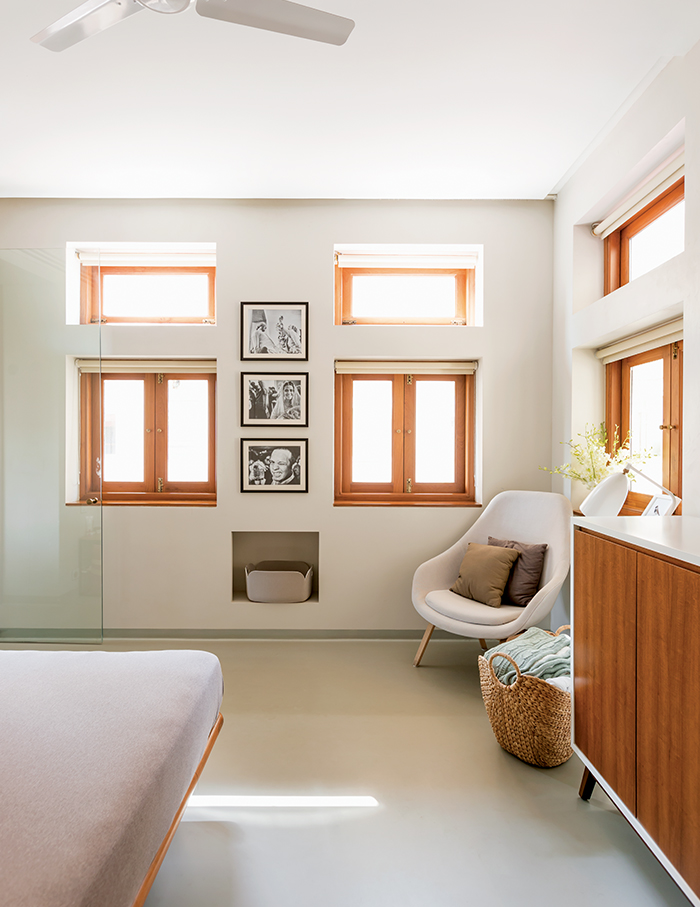 With the help of Le Mill, we sourced furniture from Gervasoni, Gubi, Moroso and ClassiCon, to name a few. To avoid as much on-site work as possible, pieces like the credenzas, study table, library, wardrobes and inbuilt units were designed inhouse and made offsite. Our biggest challenge was dealing with a heritage structure…we had to tread carefully. For example, we had no choice but to use lightweight flooring. Stone was out of the question, so we made a creative compromise and chose epoxy resin, which looked seamless.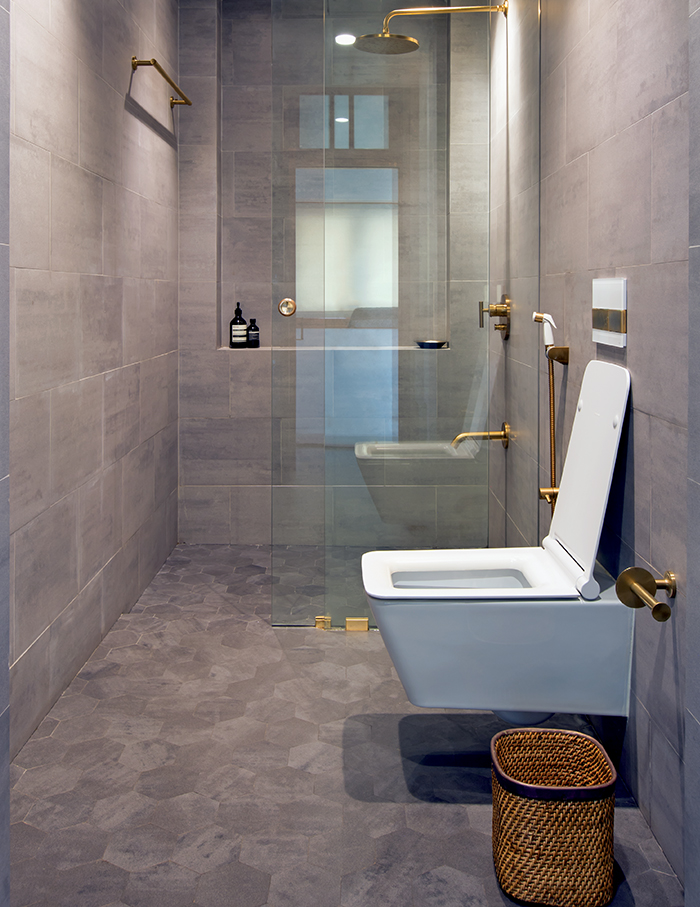 Nuance above chaos Being able to watch the city do its thing is nice but also acoustically overwhelming. All the pre-renovation windows were mismatched in construction, letting in a tremendous amount of noise. So, we decided that the new windows should be uniformly wooden as per the original art deco design, and most importantly, double-glazed to serve as sound barriers. For me, this was the most enjoyable detail to work on because by filling the place with light and keeping the commotion out, the windows bind the house together and allow the space to become a home.