People
India Mahdavi's most recent collaboration with de Gournay has led to a series of wall coverings in dyed silk
DEC 5, 2020
| By Anamika Butalia
A conversation with Hannah Cecil Gurney, Director, De Gournay, as well as India Mahdavi has led to a discovery of a sublime wallpaper, inspired by the French designer's rich heritage.
The EDIDA Interior Designer of the Year 2019 takes us through the process of creating 'Abbãsi in the Sky', which takes cues from the Persian epic poem Shahnameh (The Book of Kings), specifically the artworks of 16th century miniature artist Reza Abbassi.
"Having collaborated with de Gournay previously, I presented the concept of these hand painted on silk wallpapers as a natural aesthetic bridge between Europe and the Middle East from my memories. It is quite clear that the colour palettes and emotions seen in my work—a pop Orientalism and art de vivre à la Française—are derived from these mixed cultures and result in spaces that are joyous and enriching," Mahdavi says.
The beginning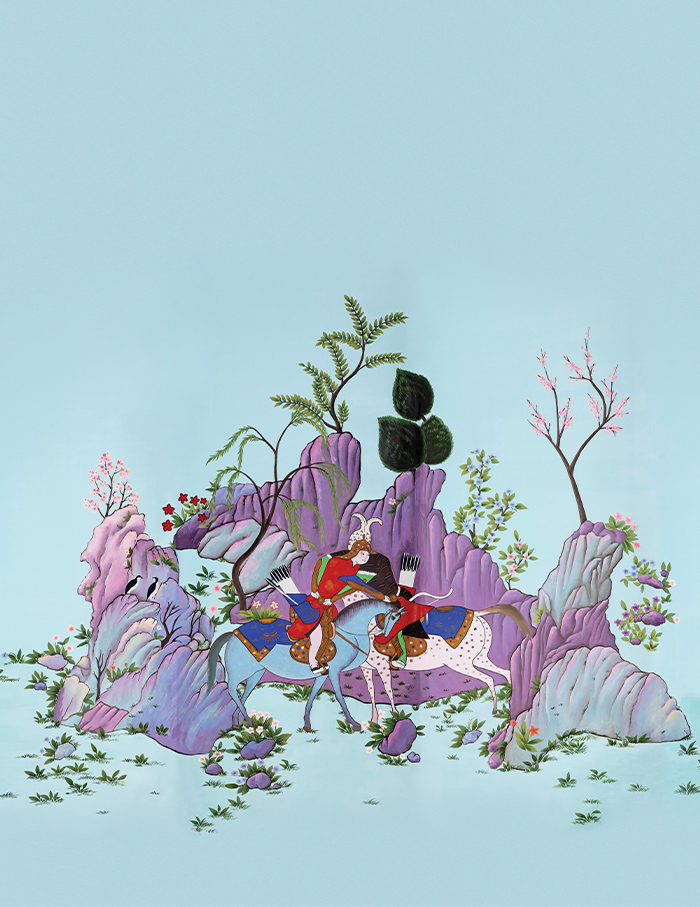 Gurney adds, "As soon as we'd decided that the motif for 'Abbãsi in the Sky' would be inspired by the Shahnameh artworks of 16th century miniaturist Reza Abbassi, the composition came together quite swiftly. I had defined the hues we would work with before we'd even put pencil to paper for the initial sketches."
The process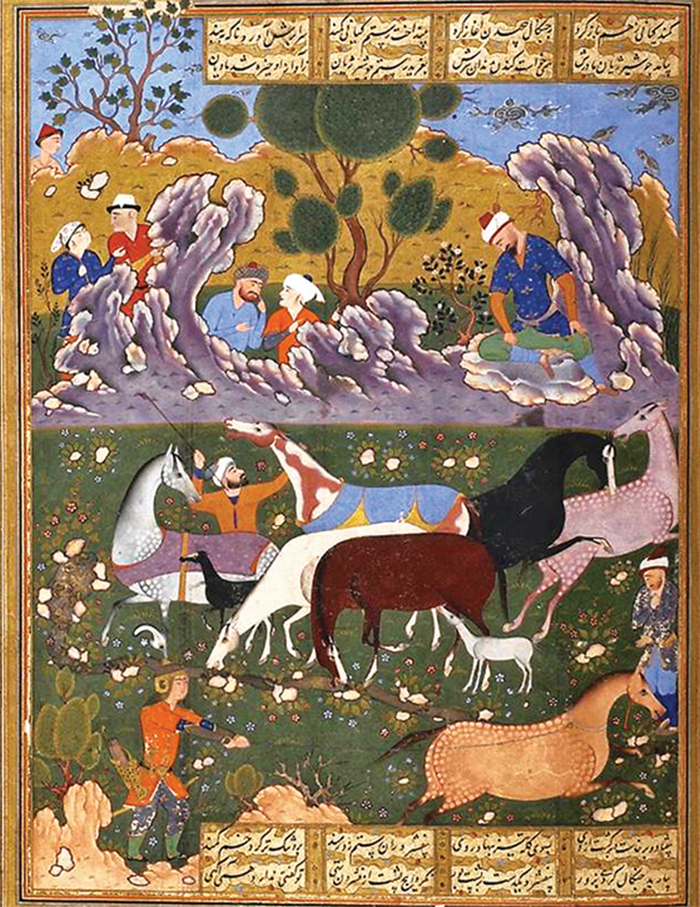 "This oriental, figurative scene of an oversized miniature was inspired by Abbassi's illustrations of Ferdowsi's Shahnameh or The Book of Kings. His use of pinks and lavenders is immensely poetic, and the way he takes the subject out of the frames to create a new spatiality is very modern," says the Parisian designer.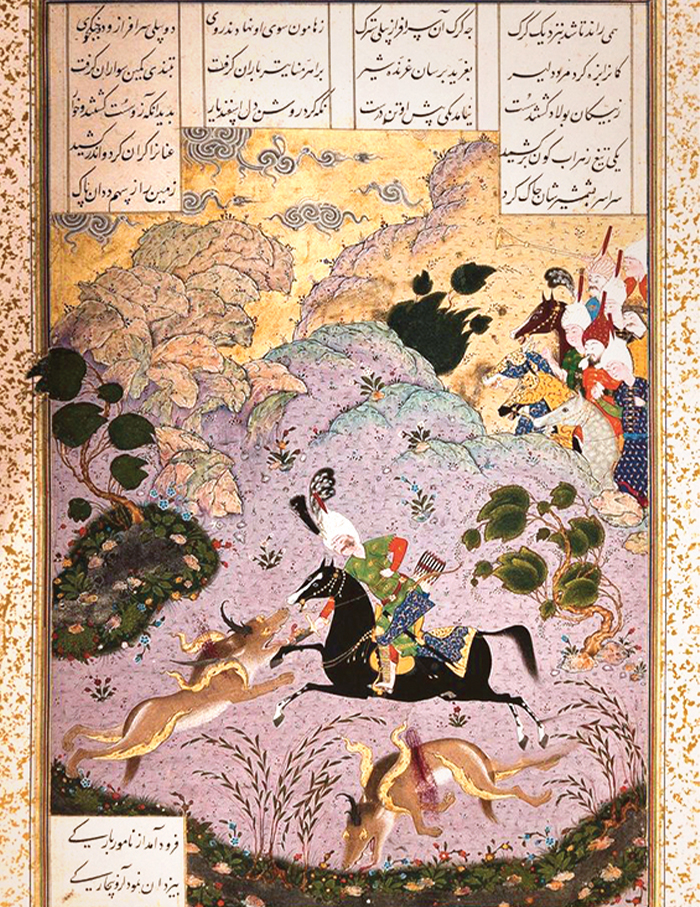 Mahdavi emphasises, "The motifs within the wallpaper do not refer to a specific tale but are a serene interpretation of a few miniature themes. I have a wonderful edition of the Shahnameh that served as the basis of my work, and I used coloured paper and basic stationery items to envisage my ideas."
The payoff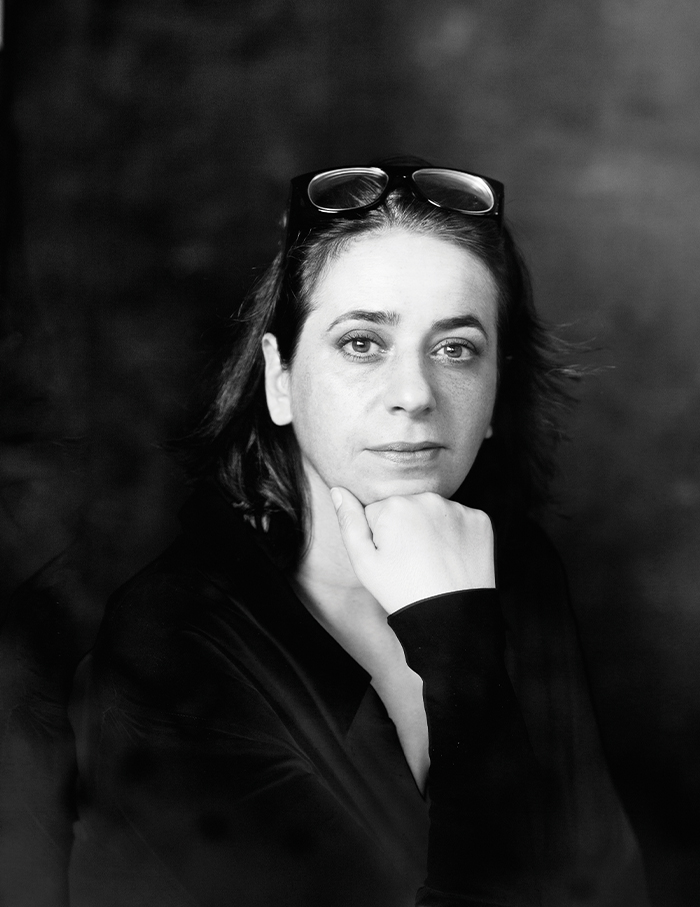 "After fine-tuning the hues, I worked closely with de Gournay to ensure that we achieved the right definition and scale," explains Mahdavi, "The floating composition, depicting 'islands' of landscape with ornately dressed riders and bedecked steeds, possesses a decorative narrative. The unique design merges Eastern and Western creative sensibilities and breaks the mould of what we have done before." Another version of the series in black dyed silk is showcased at de Gournay's Beirut showroom.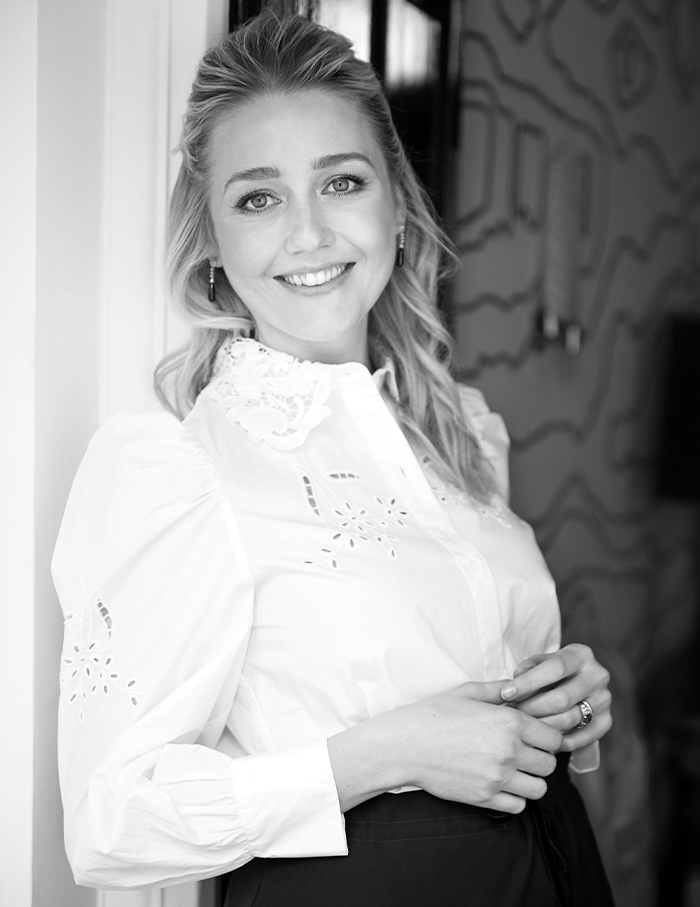 Gurney concludes, "India is an icon whose vision and style I have long admired. Working with India Mahdavi never fails to inspire and the result is a beautiful synergy between our two brands. Watching her interpret our handmade wallpapers to create something contemporary yet deeply rooted in history has been magical."