People
In conversation with the charismatic Mumbai based conservationist Vikas Dilawari
FEB 25, 2020
| By Sakshi Rai
In an era when cities are being torn apart and reimagined to pave the way for what's new, we dig deep to find the very souls that relentlessly revive the city's spirit and heritage through its defining architecture. Conservation architect Vikas Dilawari is one such individual, who we have the pleasure of meeting inside JN Petit, one of Mumbai's oldest libraries. A structure restored by him, this capacious neo-gothic facade, which won the UNESCO Asia-Pacific Award of Distinction for Cultural Heritage Conservation in 2015, lies unaffected by the many changes that surround it.
We know we are in for a rare educational treat and rooftop view of the city as he unravels the many stories that led to the construction of this gem—facts about the Petit family, a new level that was added much later to the original structure and the many ornamental styles leading up a spiralling flight of stairs—accompanied with insights into his illustrious career.
His fascination for early civilisations as well as historic spectacles led to a degree in architecture. It was as a student at LS Raheja School of Architecture that he worked part time with Mumbai based architect Ved Segan, the pioneer of conservation projects in India, starting with the restoration of the gothic styled Gaitey theatre in Shimla. "The exposure under Segan in 1984 coupled with a college project to conserve rather than transform Crawford market (which was unfortunately not appreciated) was enough to get me hooked", says Dilawari. The witty personality jokes how his career and conservation in india started around the same time.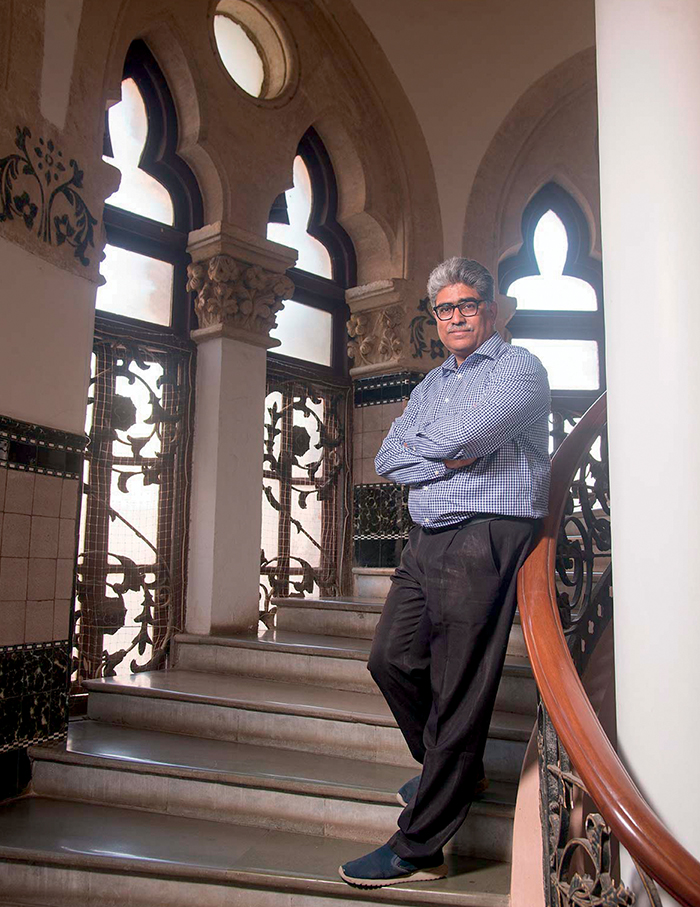 After completing his masters from the school of Planning and Architecture in Delhi and a fellowship at the University of York in England, the earnest architect returned to Mumbai in 1995 to set up his namesake practice Vikas Dilawari Associates. His first break, the restoration of the American Express Bank, started out with just the footpath before progressing to the interiors. Similarly, he recalls the renovation of the Army Navy building in Kala Ghoda, which triggered the gentrification of surrounding edifices. He says, "I was lucky to have had chance encounters with liberal professionals who trusted and gave me free rein so early in my career." Dilawari stresses on the need for like minded individuals in his field, who focus on positively impacting the community as a whole rather than on personal gains.
Dilawari believes his profession to be one filled with revelations of lost art forms, techniques and materials, for which a thorough understanding of the cultural and historical significance of a building is mandatory. Describing conservation architecture as a domino effect of interconnected stimuli, he explains, "when you start work on a landmark, the surrounding areas, people's attitudes and many other factors invariably get influenced."
His hope after the completion of any project is that the public will look after, respect and treat it with a sense of belonging. He reveals his biggest accomplishment is the gratification he receives from the common man, admitting that the best compliment is often the simple "is there any difference?" as they compare the restored structure to the original. Not swept away with the overpowering success of having won 17 UNESCO Asia-Pacific awards for Cultural Preservation in southeast Asia, the architect sums up his victories by saying, "An award is an average to determine an average". He does admit that every win pushes his team to perform better.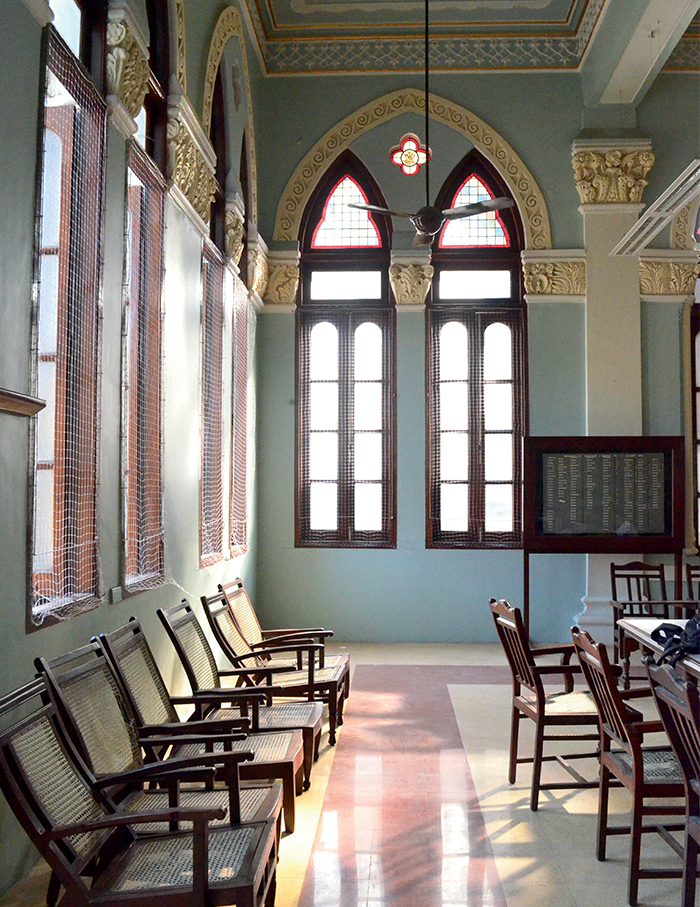 After having recently completed the restoration of Flora Fountain, Dilawari is onto his next major project—Mumbai's Chhatrapati Shivaji Maharaj Vastu Sangrahalaya. Of the 50 odd buildings Dilawari has restored in the last 25 years, most are in Mumbai's fort precinct. His love for the city is evident as he talks about it being one of the greatest in the world, succumbing only to the brunt of neglect and disrespect. Having explored almost every corner and lane in the city for a college assignment to review architectural listings, he effortlessly recalls landmarks such as Elphistone college and Mulji Jetha fountain to their respective founding architect, year of completion and other insightful details, with the accuracy of a human encyclopedia.
Speaking on the state of conservation in our country, he says that the knowledge, information and awareness accessible today is phenomenal but "the focus is on restoring milestones, while miles of heritage are being destroyed." Comparing contemporary architecture with its bygone counterpart, he says, "Earlier structures were time tested and easily lasted 70-80 years without needing repairs, whereas today they are largely experimental, governed by trends and lack the understanding of material and climate, thus showing signs of distress within a mere 20-30 years."
As the former Head of the Department of Conservation at Kamla Raheja Vidhyanidhi Institute of Architecture in Mumbai and a sought after lecturer on the subject, he urges aspiring architects to be patient, dedicated, learn on the job and strive to achieve permanent good rather than momentary triumphs.