Design
IMA Architects conceptualise multifunctional interiors to fashion an interactive office in Ahmedabad
SEP 14, 2020
| By Jhanvi Somaya
A minimal yet functional aesthetic best describes the 6,200 sq ft Bank Novo office. Crafted by creatives Ishita and Mehul Narola of IMA Architects, the contemporary decor and deliberately restrained use of colours—using only those that align with the company's branding—paves the way for a chic yet wholesome work environment.
Owing to its location on the 23rd floor, the office offers a breathtaking view of Ahmedabad city. And informal seating areas as well as passages draw attention to the picturesque panorama. Even the interactive workspaces are positioned such that one can catch a glimpse of the outside.
The office opens onto a formal reception area, which gives way to a waiting zone. This is divided into two—one offers vistas through glass windows, while the other features comfortable and elegant furniture in the foreground of a wall with brightly coloured graphics.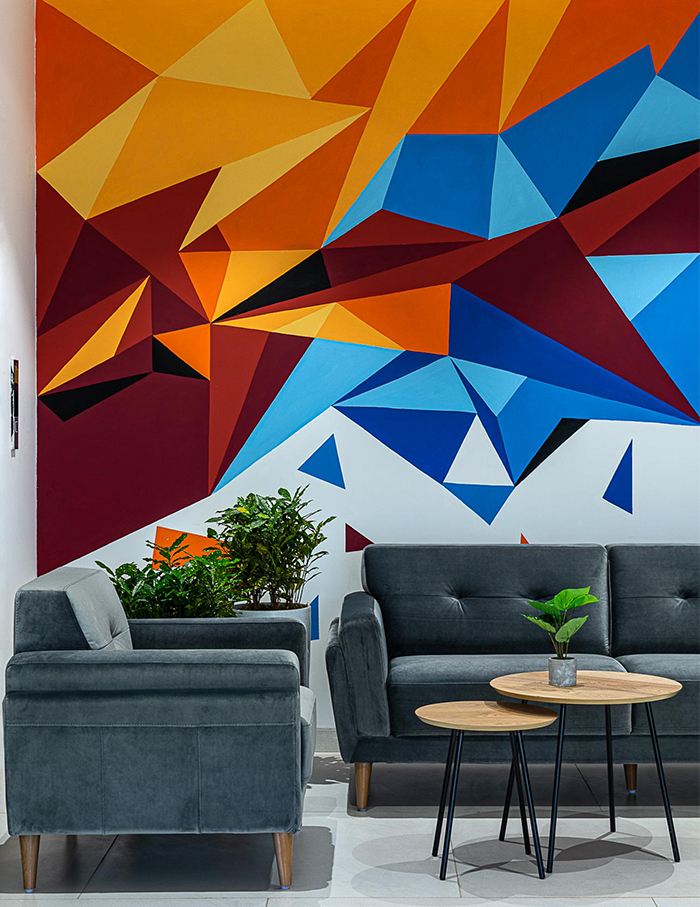 Monochromatic passages, with grey tints on a lively, chevron-patterned flooring, lead to the focal point of the office—the central workzone. This is where 'the real work happens'. What catches our eye is the various flexible workstations seen here—ranging from regular desks to standing work tables. Nearby are demarcated spaces for conferences as well as informal discussions.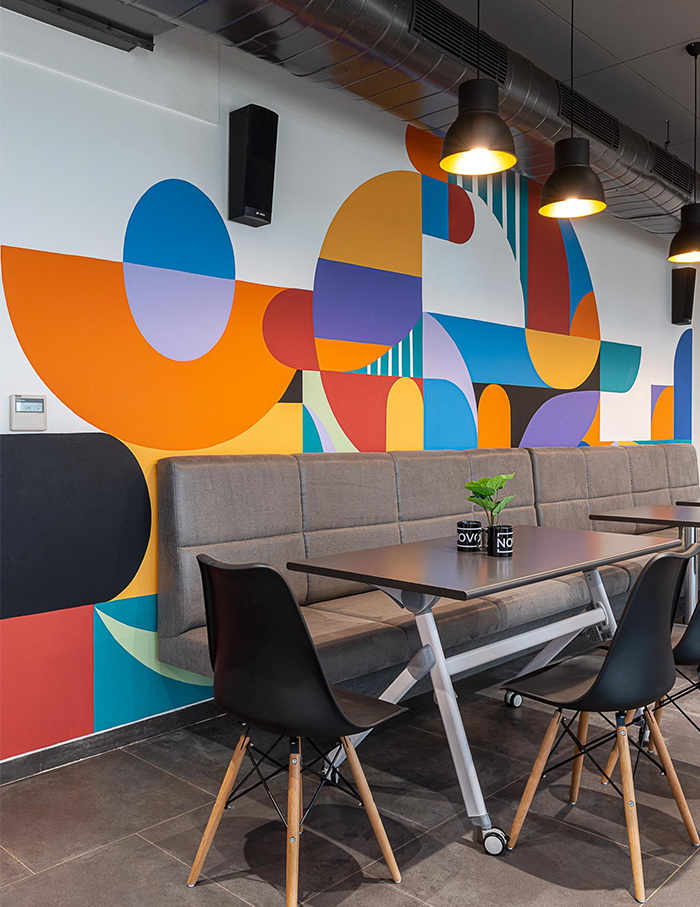 "Conference rooms offer a variety of configurations—we've used removable partitions, flexible table settings, white back-painted glass boards, formal furniture and artefacts. We've also ensured that the passageways are categorised as per their location. Some act as connectors, others as buffer zones, and more elaborately decked ones go over and beyond their function," say the creative duo.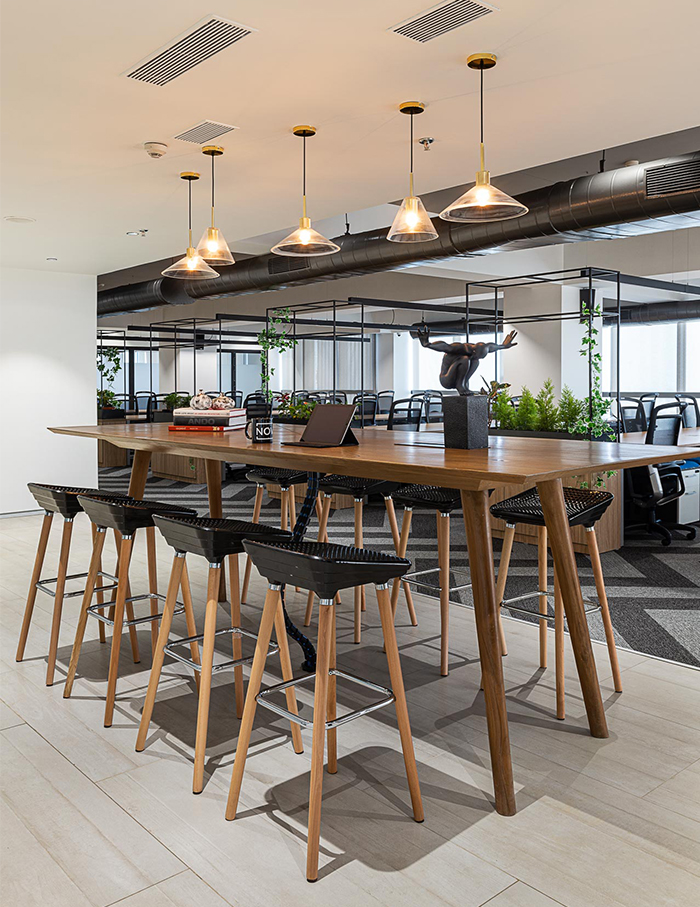 Natural light streams in and highlights the office's monochromatic shades and ergonomic yet aesthetic furniture. We love how the addition of numerous paintings and monochrome designs adds to the allure of this workplace.