Design
IDUS Crafts takes creative designing up a notch by introducing a confluence of bold creativity, top quality and international designing
SEP 14, 2020
| By Team ELLE DECOR India
"Whether people are fully conscious of this or not, they actually derive countenance and sustenance from the 'atmosphere' of the things they live in or with. They are rooted in them just as a plant is in the soil in which it is planted." said Frank Lloyd Wright speaking about the pieces of furniture in his winter home. The renowned American Architect propagated the idea of looking at buildings as a complete work of art, where every element, from the exterior shell to the interiors, is connected. He laid stress on the need for every individual to assemble their home with designs that are synchronous with their lifestyle, the culture of the time, and what accentuates the home itself.
Almost 7 decades later,  this method of dedicated curation has become increasingly relevant; albeit challenging in a design demographic largely characterized by digital consumption. It is at this juncture that IDUS crafts a design-centric approach. Their brand philosophy is a confluence of bold creativity, manufacturing quality, and an attempt to integrate design styles from all over the world. The Fallon bookshelf, for example, is a perfect blend of Italian design sensibilities and reinterpretation of English materiality. This design is largely characterized by the visual lightness of the shelves and its gentle curves that lend the unit a sculptural presence. With a core focus on contemporary living, IDUS curates furniture pieces that compliment any space rather than dictate its vibe. 
Spark armchair is yet another ode to Italian craftsmanship. The dramatic wooden back, curved and lacquered with rose gold detail, finds harmony in contrast with the more conventional armchair seat, upholstered with leather or choice of fabric. A chair is representative of order and discipline – an armchair, on the other hand, suggests relaxation at the end of a long day of work. This design could be the focal element in a foyer or a cosy corner in a living room, subtly granting this space a cross-cultural aesthetic.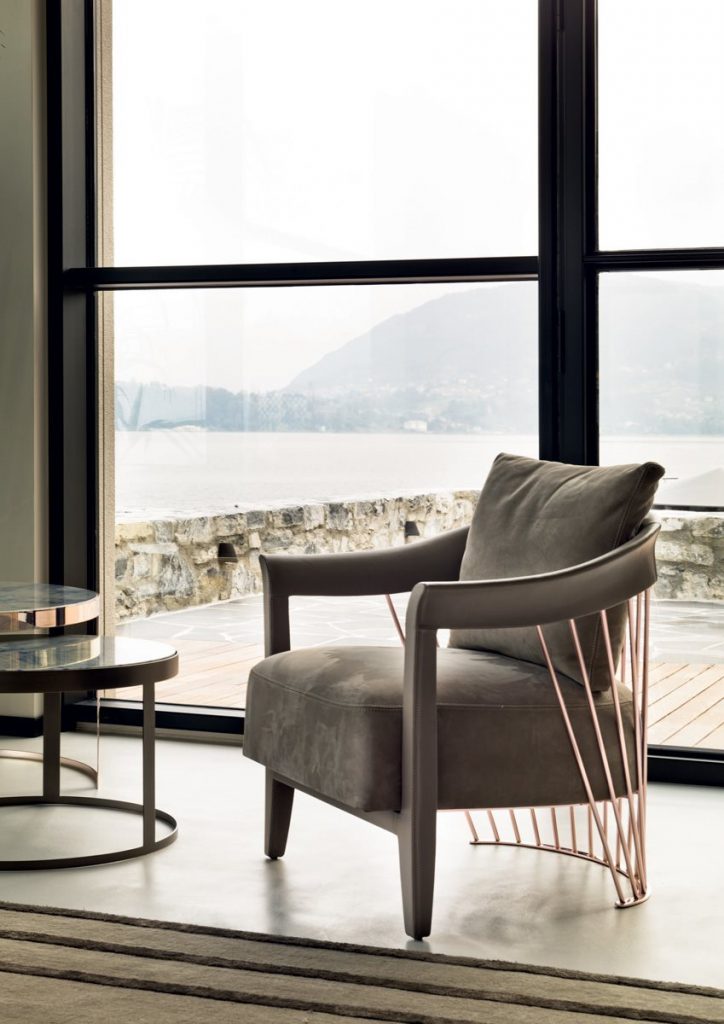 The old school retro sofa is a quintessential furniture piece in this day and age, offering flexibility and ease of use. Combining necessity with a unique design, this old school sofa bed is apt for studio apartments and tight rooms where transformable furniture is of high importance. The sofa brings together the 'Pelle frau' leatherette upholstery with a delicately-designed Victorian leg made of solid wood. It is this versatility in curation, combined with their desire to craft unique stories that set IDUS apart.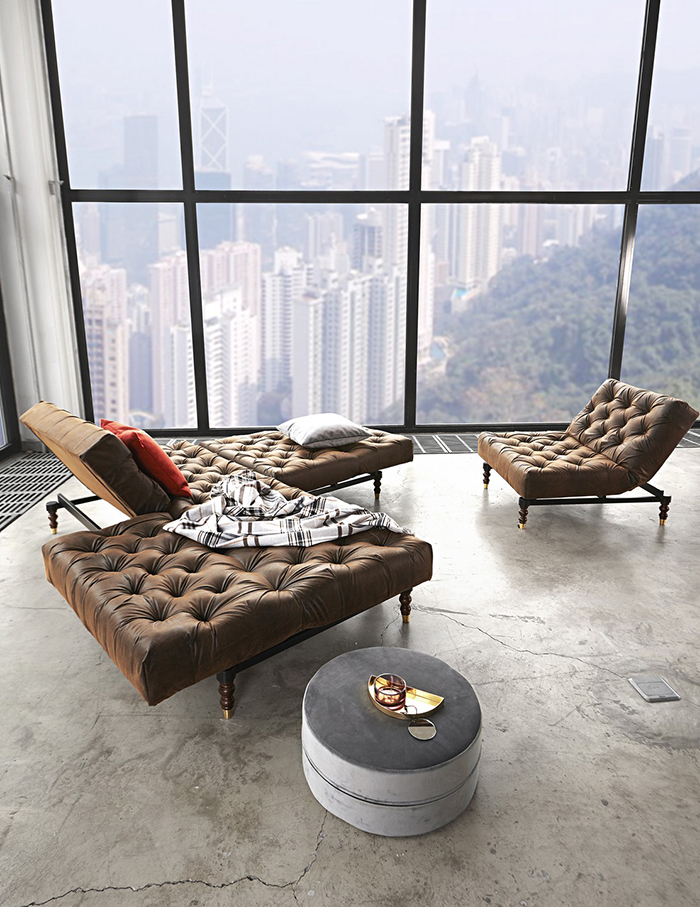 Designing for human experience forms the central philosophy of the brand. IDUS has managed to craft unique personalities and narratives for each of their 2000+ products housed at their store in Kirtinagar, New Delhi. Their diverse catalogue of styles and finishes aim to put the user and their preferences above fleeting trends; consequently crafting contemporary designs using an artisanal approach. This vision is well translated on their online platforms too, thus ensuring the brand can connect with its patrons efficiently in a post-pandemic world as well. 
Website: https://www.idus.in/