Homes
Humming Tree imagines this Wayanad holiday home as a modern, tropical paradise
JUL 27, 2020
| By Vedika Nair
A hot cup of tea, a nice book to read and a stunning view paired with the chilly hilly weather—what more can one ask for? While we're all craving to get away from the city, Kozhikode based Arun Shekar Gowda and Mohammed Afnan of Humming Tree have fashioned the perfect holiday home for a Dubai based family (and made us green with envy).
Nestled in Wayanad, the region nicknamed "a green paradise", this 3,700 sq ft abode has been built from scratch with clay, terracotta, reclaimed wood and artefacts. "The motive was to figure out how to make these beautiful objects that matter, voicing upcycling, sustainability, art pieces that can be conversation starters, bringing back memories from the past," says Gowda, the practice's artistic director, who is greatly inspired by wabi sabi and Geoffery Bawa.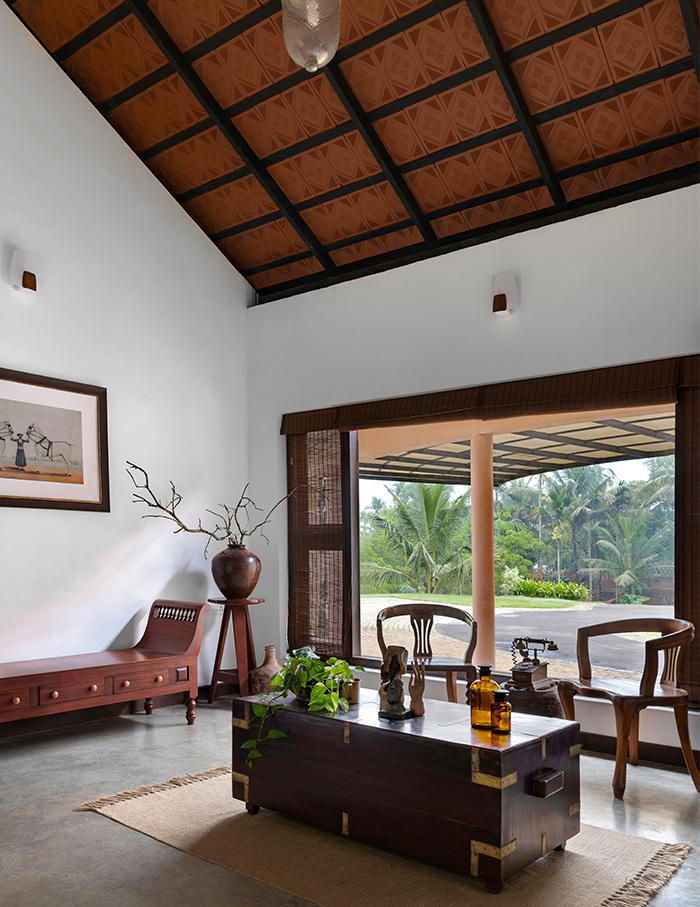 We're captivated by the magnificent view and climate that comes with this house. But what we love more is how the design seamlessly blends into nature, creating an earthy cocoon around us. A majestic Kerala teak door graces the entrance, while an eminent antique trunkless elephant sits beyond the landscape. The home features custom made benches by Humming Tree's artisans, picture frames from Mysore, while the door and artefacts were bought by the owner from an old manor house Mattancherry.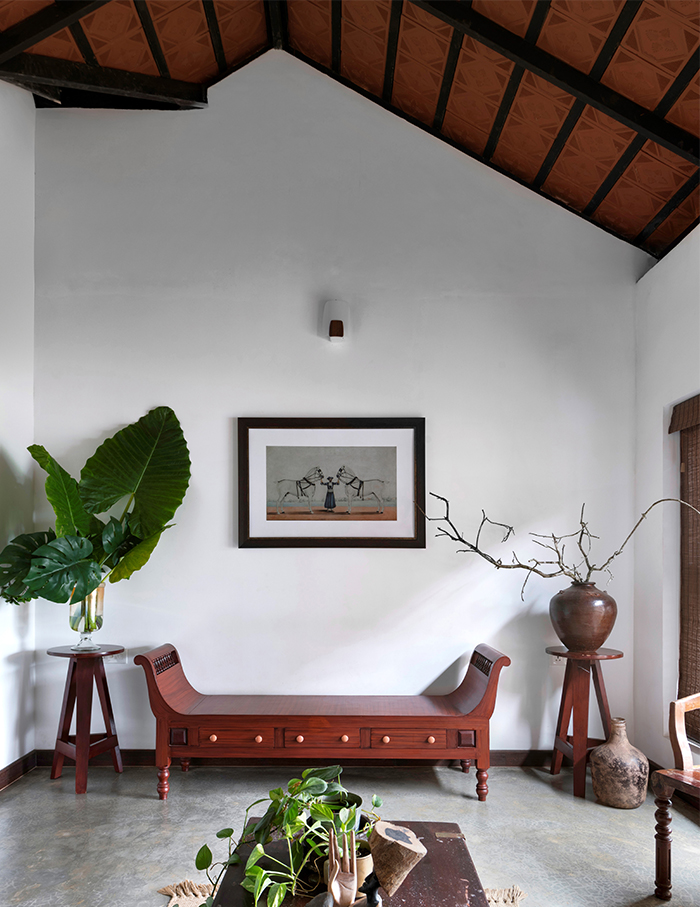 "The home's material palette is made up of laterite stones and bricks local to context and mud, so the design adapts to the region's heavy monsoons and harsh sun. The double heights and courtyards ease cross ventilation, so several openings, doors and windows with clay roofing aid in regulating the microclimate," explains Afnan.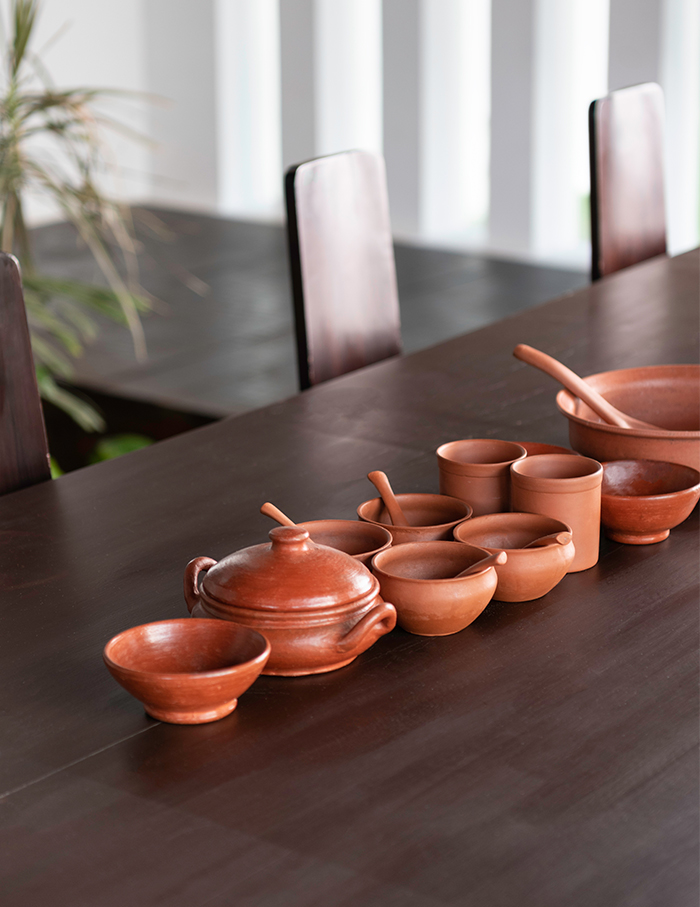 Afnan adds, "We have worked with locally available natural stones and terracotta roof tiles for the roofing, which help reduce heat gain. Organic beeswax, local mixtures of lime is used to coat interior walls and exterior wooden surfaces. Adopting the best water integrated systems to harvest rainwater not only increases the consumption of water but also filters out impurities, so it can be used for other purposes too."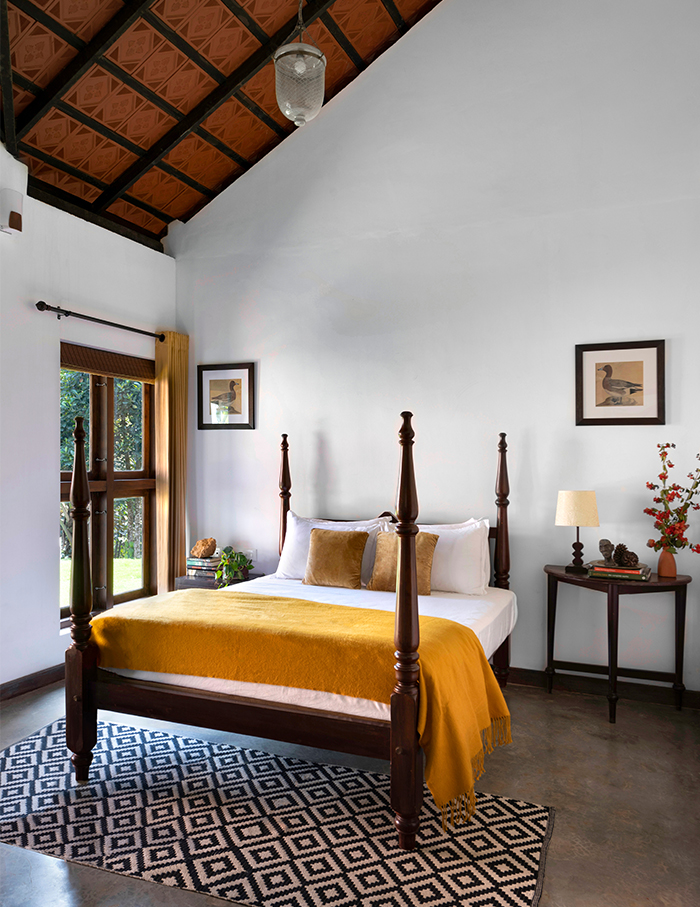 A captivating wooden divan, paired with tripod stools, sits across a durable carved wooden coffee table accented with brass hinges. A wabi sabi inspired rustic pot, acid-finished glass vase, vintage Mughal painting and even the cement flooring lend character to the main space.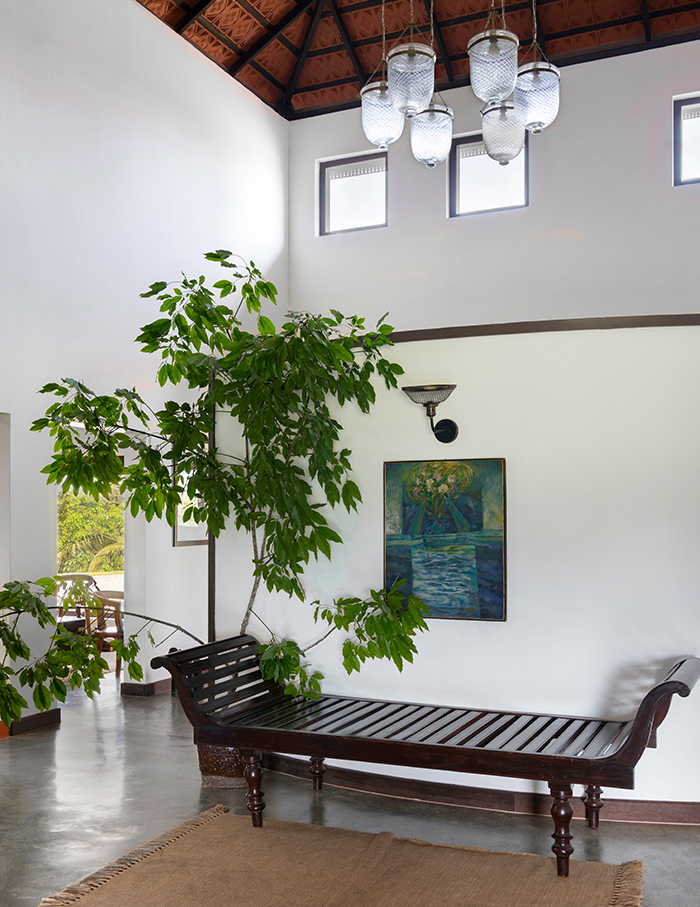 In the dining space nearby, a custom dining table by the creative duo is paired with a bench and three-legged chairs that are sourced from Mattancherry, the art hub of Kerala. A set of suspended clay pendants by Humming Tree and produced by LIGHTS with the help of local Kerala clay makers illuminate this space. "We have a soft spot for clayware. We've even designed a clay series titled LGBTQ Revelations," shares Gowda.
Just behind the dining zone is a carpet of greens and tall trees that lead you deep into the forest. It brings to the fore the many courtyards the home has, which enable the entire home to stay cool. The cause and effect are, of course, premeditated to create a eco sensitive home. The duo say, "Sustainable, meaningful or contextual designs are a new luxury. As designers, we have evolved over the years to voice and embody these aspects in our designs. We use contextual materials available near the site as much as possible. Plus, we believe in encouraging local artisans, sourcing and customising artisanal work."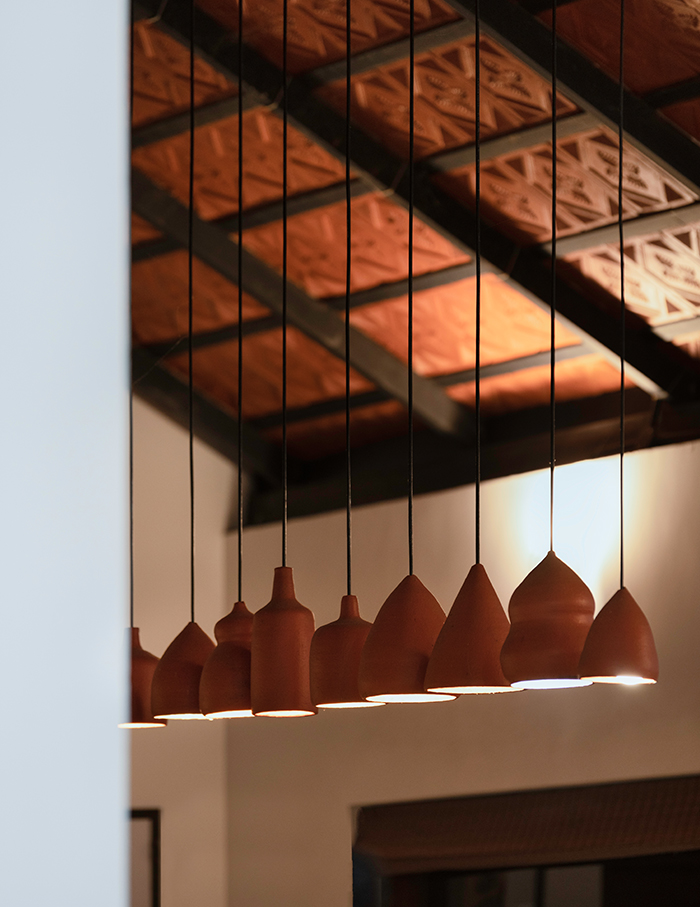 A nook in the home adorns rich burgundy custom fabric art, made from recycled vintage cloth, a pair of ceramic pickle jars—traditionally known as bharani—is paired with a restored and customised chair found in an old furniture market in south Kerala.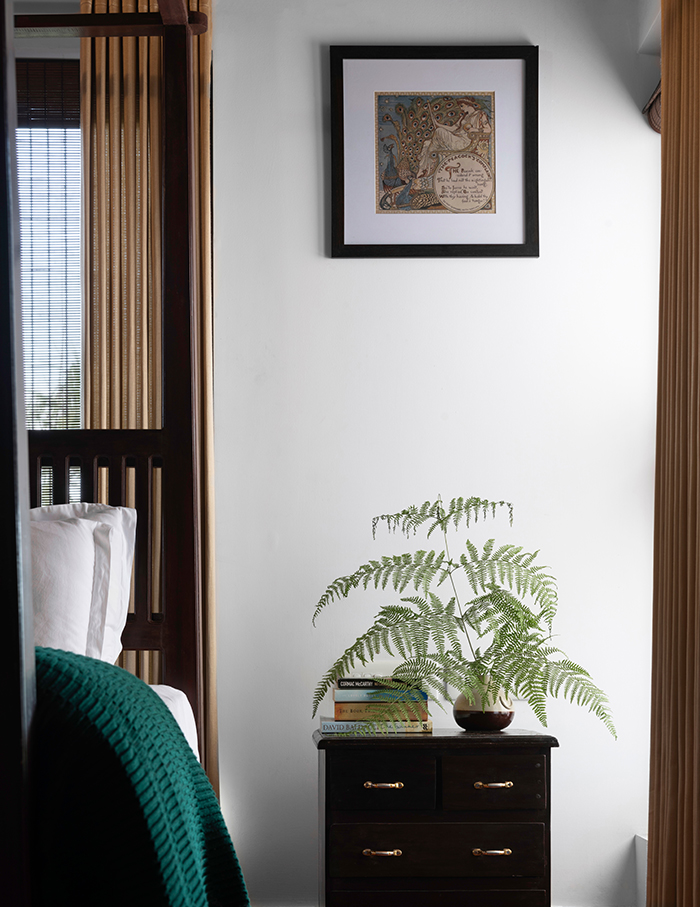 The master suite features bespoke bedside tables and flowers to help soften the bedroom's sharp linearity. Here, the bed is topped with linens as well as a mustard hued throw from Zara home, and is defined by vintage nightstands.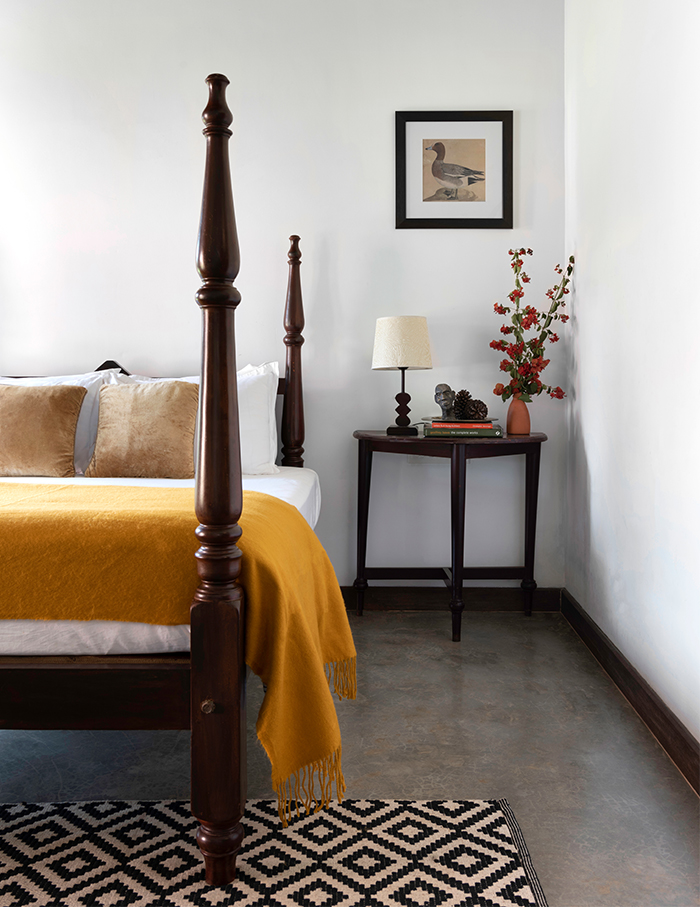 When asked about their design philosophy, the designers say, "We have been reading and slowly orienting our practice towards upcycling and contextual concepts that revolves around sensitive design philosophy. We're pretty sure this will be up everywhere, especially considering the situation we are in right now, when the whole world is all about saving the earth."
Scroll to see more images from this holiday home…