Design
Hosa is the surprising answer to all the vegans' prayers visiting Goa
MAR 31, 2023
| By Kashish Kaushal
Goa with its beautiful landscapes and beaches, charismatic streets, and rich Portuguese heritage interweaved at every crossroad is a literal heaven for meatatarians. So when Hosa opened for business—boasting of an almost secret vegan South Indian menu and set against the backdrop of a Goan Portuguese bungalow—we had to drop by!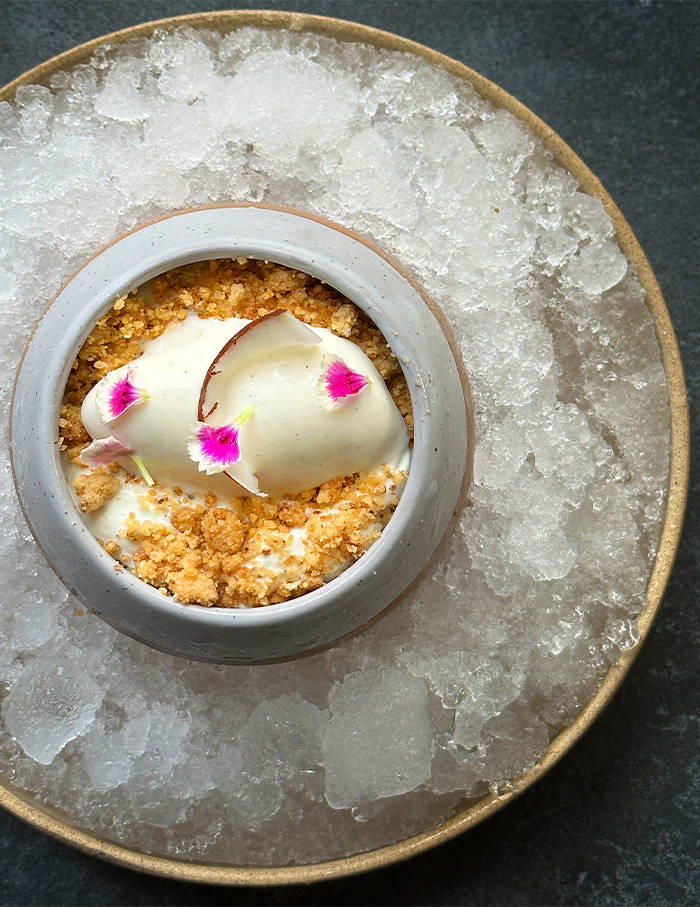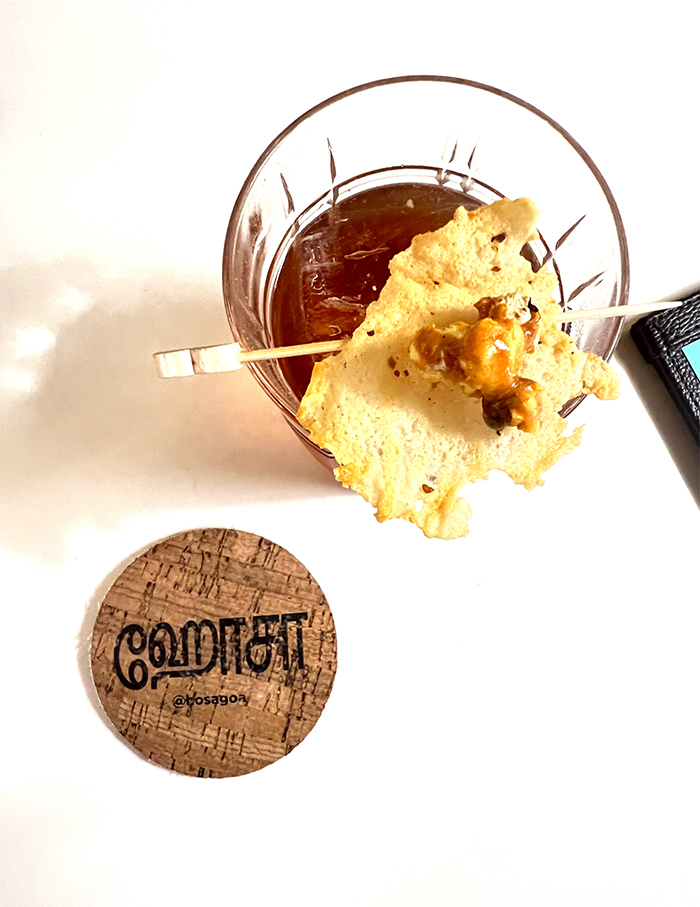 In the abstract yet sacred art of cooking, ingredients trump appliances, passion supersedes expertise and spontaneity inspires invention. No prizes for guessing, the hero of Hosa (and this review) are its exclusive gastronomical delights helmed by chef Suresh DC. It's almost as if proximity to St. Anthony's Church has had some divine impact and all the vegans' prayers have borne fruit (pun intended). Quiet simply because this cuisine makes it easy – just be sure to tell the chef!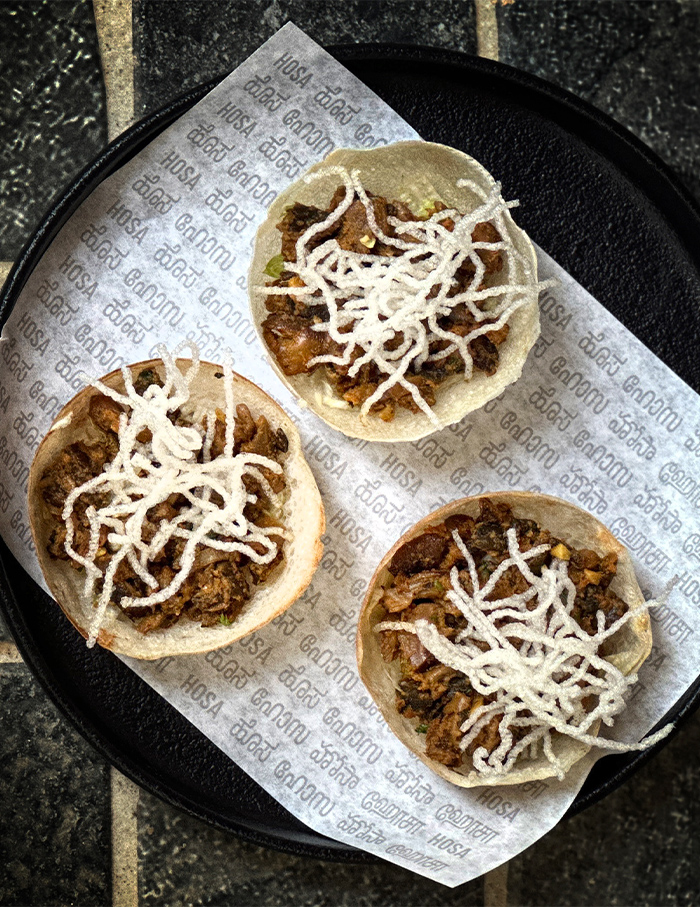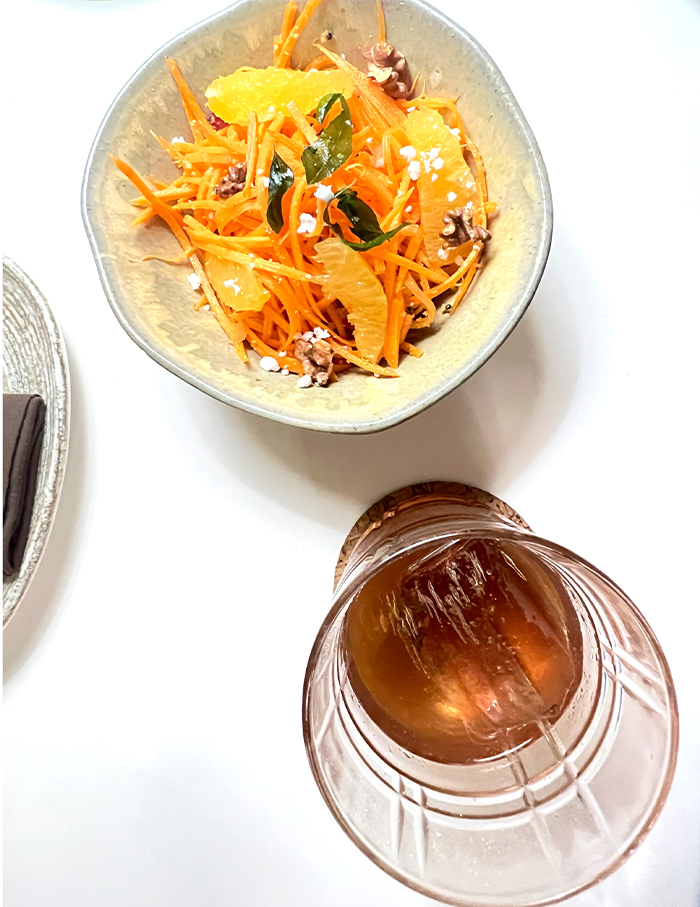 Making waves with simple yet topical flavours, an extensive list of appetisers, for instance, the veg stew and appam make you feel right at home, ready for a nap or the dessert that tastes and smells like the divine temples of Madurai—Hosa is a blessing in disguise for people looking for vegan or vegetarian food options in Goa. For a top-notch fine dine experience anywhere in the world, we recommend dimming the lights a little, but hey, once you look up at the ceilings, you are reminded of this restaurant being a 101-year-old Portuguese house.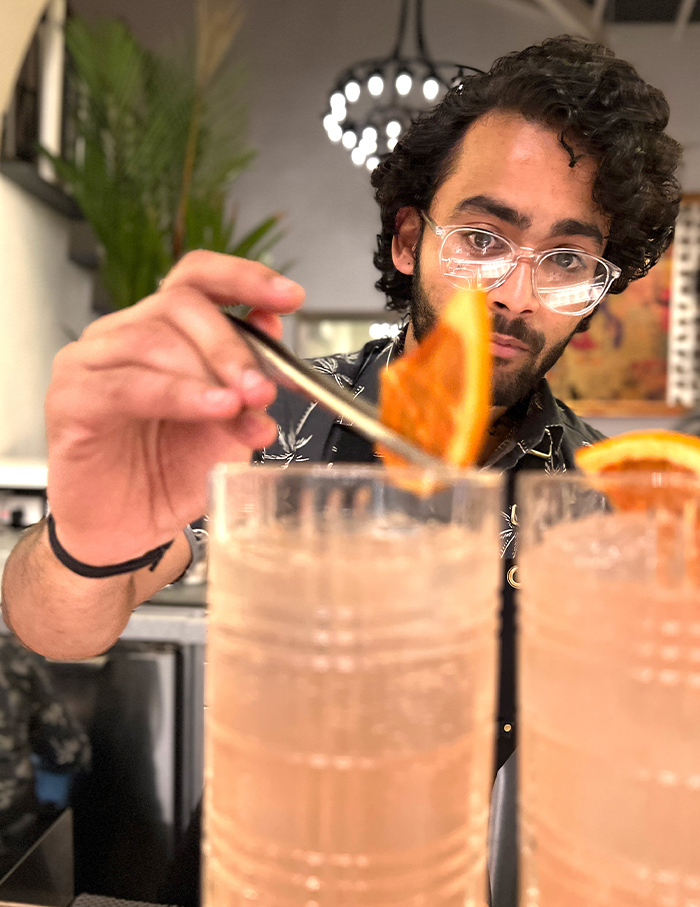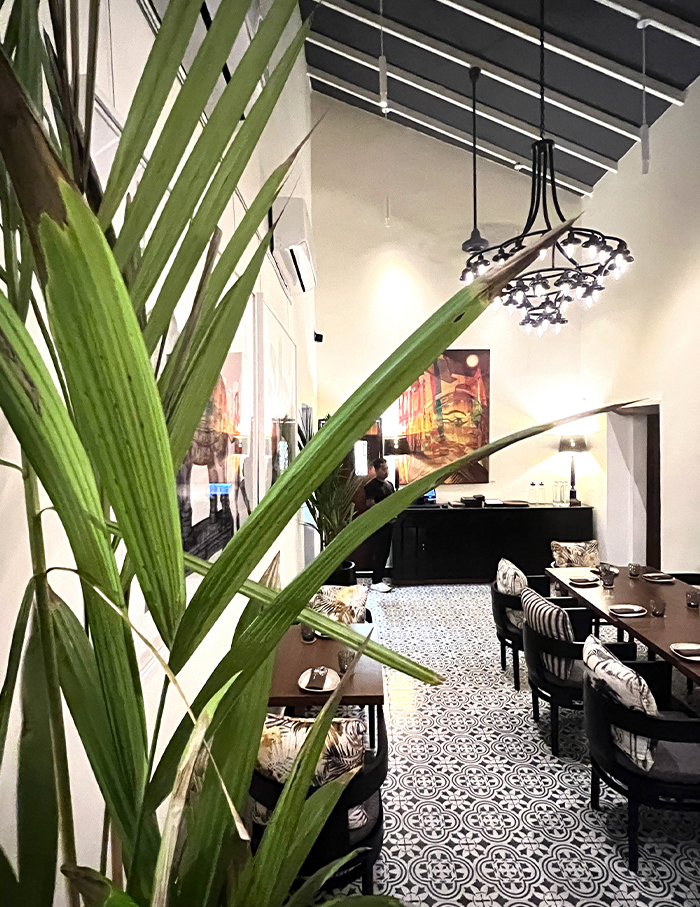 Designed by Rohini Kapur, EHV's Director Design, Hosa manages to retain its old world charm and yet thrives on a contemporary design language. For instance, Rohini has paired contemporary furniture with Portuguese tiles and also included some offbeat art from the South. Her design vision was translated beautifully and further enhanced by veteran architect and designer Ashley Mascarenhas who specialises in restoration, redesigning and revitalisation of old Portuguese villas. "The old bungalow was stunning at first look but the decrepit red roof tiles needed a change. When the roof was taken off, we discovered that the traditional wooden rafters had been eaten up by termites. That gave me the opportunity to recreate the old Portuguese bungalow stylishly in a more contemporary fashion. The old rafters were replaced by metal beams painted a pearl cream set off by a charcoal ceiling," elaborates Rohini.  
Hosa comes out with flying colours and ticks all the boxes—flavourful dishes, cocktails that make you forget what day of the week it is (ahem we visited on a Monday afternoon!) and textural art on the walls that will make you want to get up from your seat and browse between courses. This act is highly recommended and helpful!. Lastly, we get in touch with the man behind all the magic, Chef Suresh and engage with him in a quick tête-à-tête—
ELLE DECOR INDIA (ED): Was the menu a considered mix of dishes for vegetarians and non-vegetarians alike? Or is it a happy coincidence? 
Chef Suresh (CS): Yes, it was intentionally designed to suit diverse food preferences.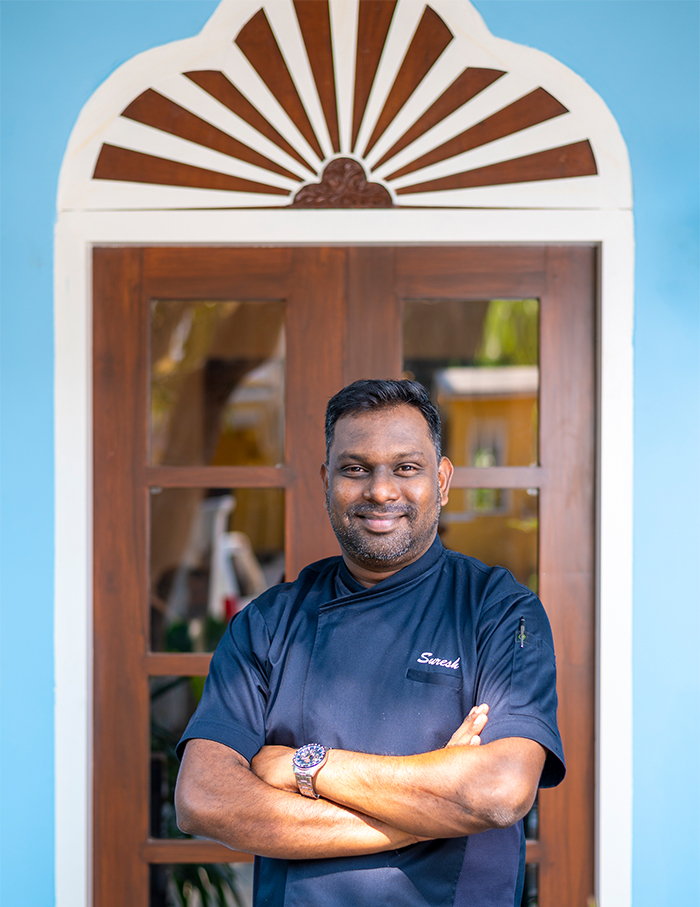 ED: We were delighted to find it very Vegan-friendly too, rare for a restaurant like this in Goa. Please comment. 
CS: Veganism has picked up pace rapidly and many people have started embracing this as a lifestyle. The idea to have vegan-friendly items on the menu was to cater to all types of audience groups. South Indian cuisine is very diverse and there are several staple recipes that are healthy, balanced and have medicinal properties. Many recipes have coconut milk to a great extent, which makes it vegan-friendly.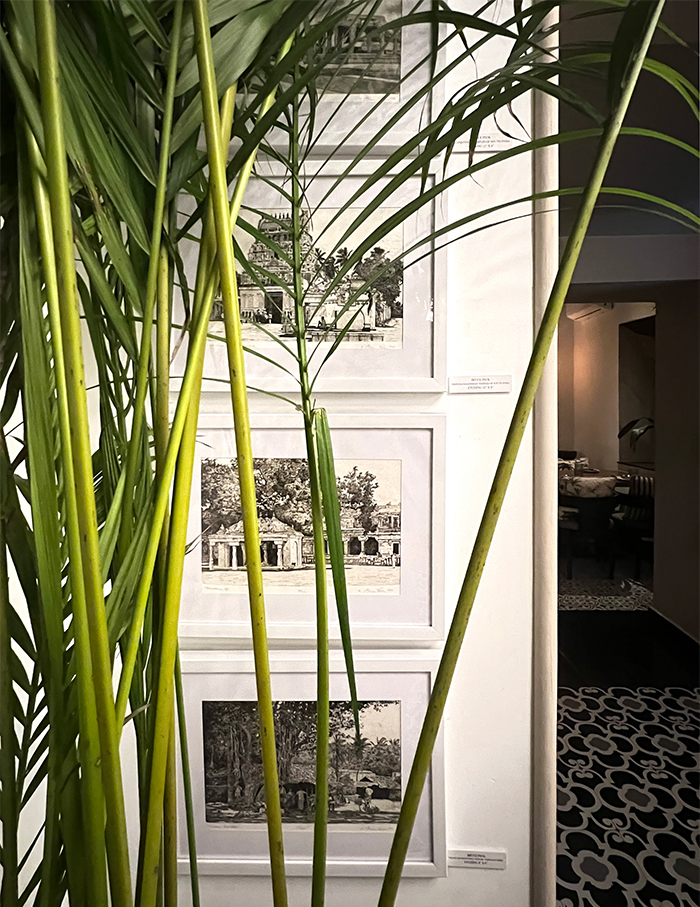 ED:What is the best food and cocktail pairing on the menu right now? 
CS: My personal choice would be 'Make It Clear' a gin based clarified cocktail, flavoured with cucumber and basil which can be best paired with most savoury dishes. The desserts go well with 'House Made Cacao Liquor'.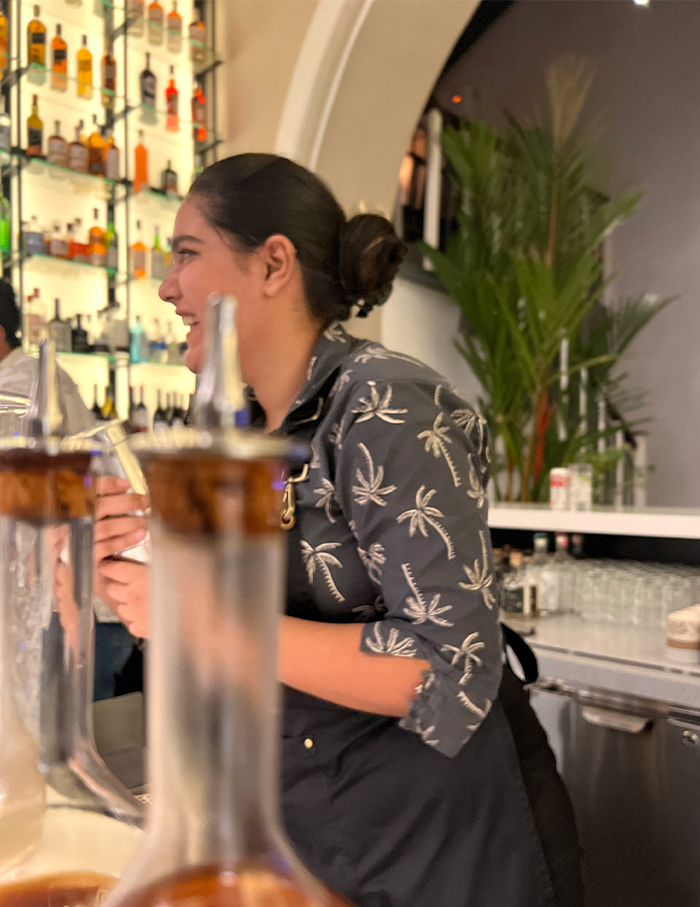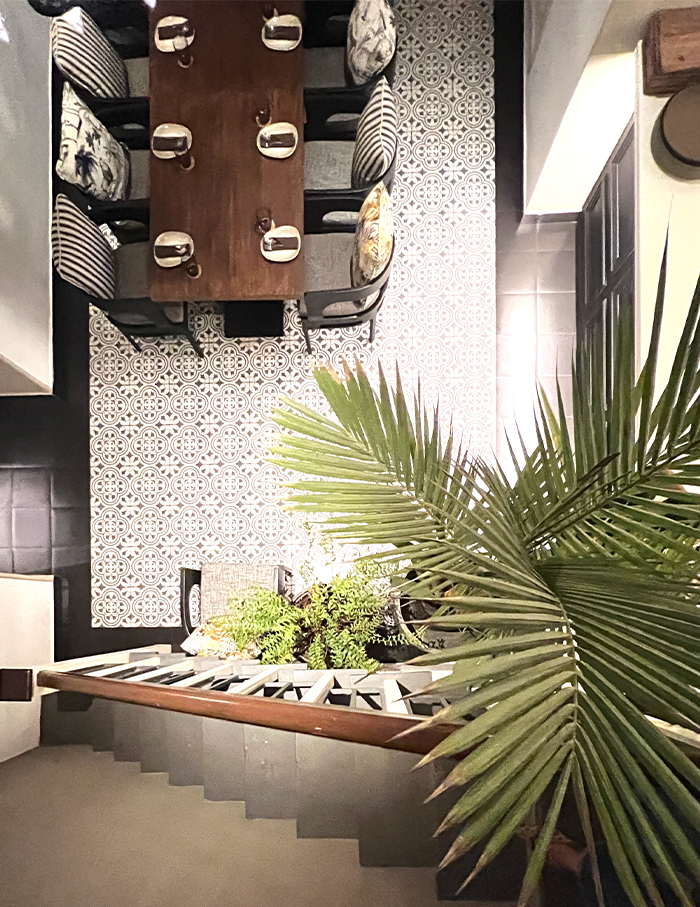 ED: Shall we expect a lighter summer menu? 
CS: Certainly yes!  We might have a few special dishes added to our menu in the summer. However, I feel it's too early for us to change the entire menu.
ED: Tell us a story about one of the dishes, you introduced them all beautifully at the table. 
CS: Every dish on the menu is inspired by my travels and personal stories, but my favourite is Vada Kari. This was a dish that my mother used to prepare when I returned home from school as she would quickly whip up the Vada Kari and wrap it in rotis. You will find this soul food in HOSA's menu modified with Akki Roti served with delicious pickle cream—reminiscent of my mom's homemade pickles.
Heartwarming, isn't it! Explore the diversity of South India and relish the essence of slow dining, only at Hosa, Goa. Click here to make reservations!