Design
Build for the future—Herman Miller's 2021 design challenge explores the future of workspaces with focus on people
JAN 7, 2022
| By Team ELLE DECOR India
The challenges of the last two years have accelerated workplace change. Further shifts are on the horizon too. What, then, does the future of work look like and how can we cater for it? These are the questions that are constantly considered at Herman Miller, which led them to create Work, Redefined–The Design Challenge 2021. 
For the India-based challenge, they invited a selection of design studios known for their workplace expertise to show the visions of the future of work. They began with an empty (digital) space, with certain parameters established by Herman Miller.
Designers were asked to use a curated selection of Herman Miller products to power their space. A panel of expert judges considered the entries–Praveen Nahar, Director of National Institute of Design Ahmedabad, Kun-Pyo Lee, Dean of School of Design at the Hong Kong Polytechnic University and Michael Foley, one of India' leading product designers and founder of Foley Designs.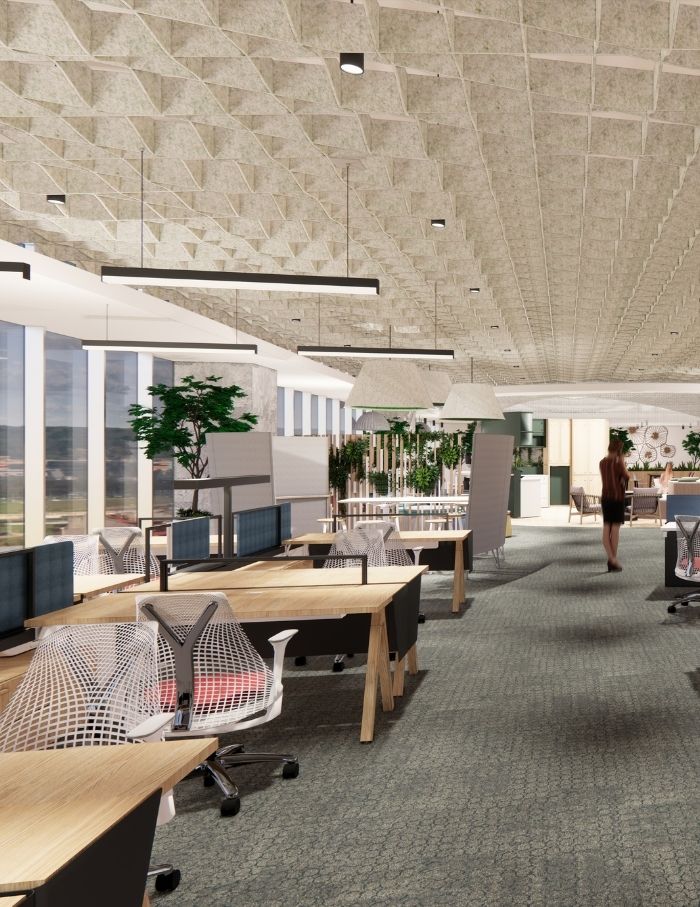 International design studio M Moser Associates won this year's design challenge. Space Matrix was crowned the first runner up while Zyeta, the second runner up. All three envisaged the office of the future as a place for connecting and collaborating and to meet this need, they offered physical and virtual interaction points, as well as space for solo work. 
M Moser Associates presented a viable approach to one of the real-life challenges engendered by hybrid ways of working. They addressed the challenges workers will face in future and offered solutions by incorporating technology.
They created modular, movable activity-based settings within halls by presenting a clear journey from home to arrival to work activities. Technological solutions such as touchscreens, mobile apps, and settings that support interaction between those in the office and those working elsewhere, were a crucial part of the design.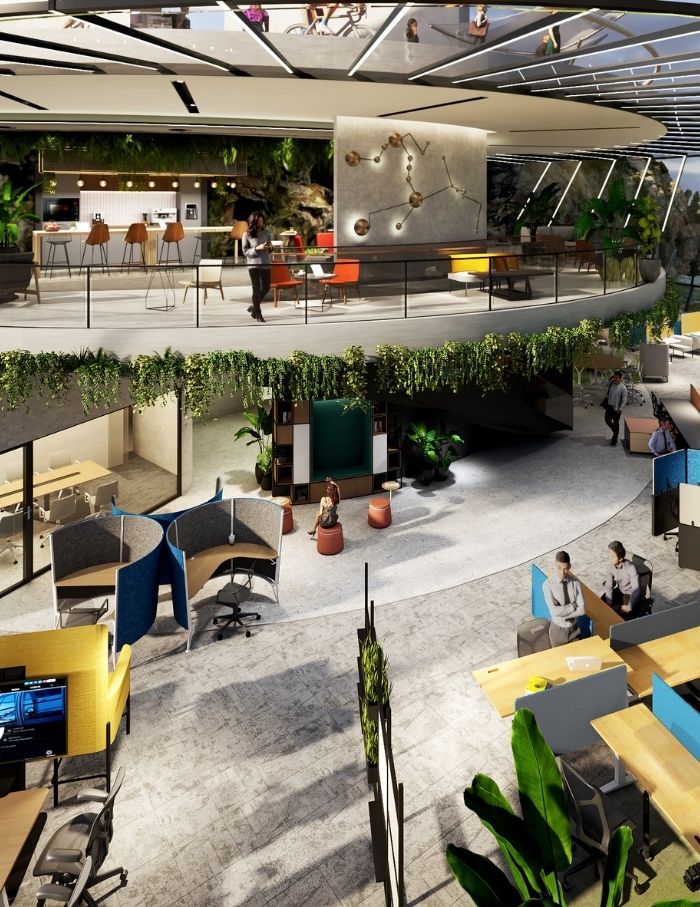 For their entry, Space Matrix created a tilted glass-walled disc built into a cliff just outside a major city, while Zeyta conceived a space broken down into modules that can be repeated to suit the workplace activity required.
Each of these design studios considered the realities of a future in which the where, how and why of work may look different to the way it looks now. And yet, in their visions, the office still has a place and a purpose—to support humans, and to bring them together.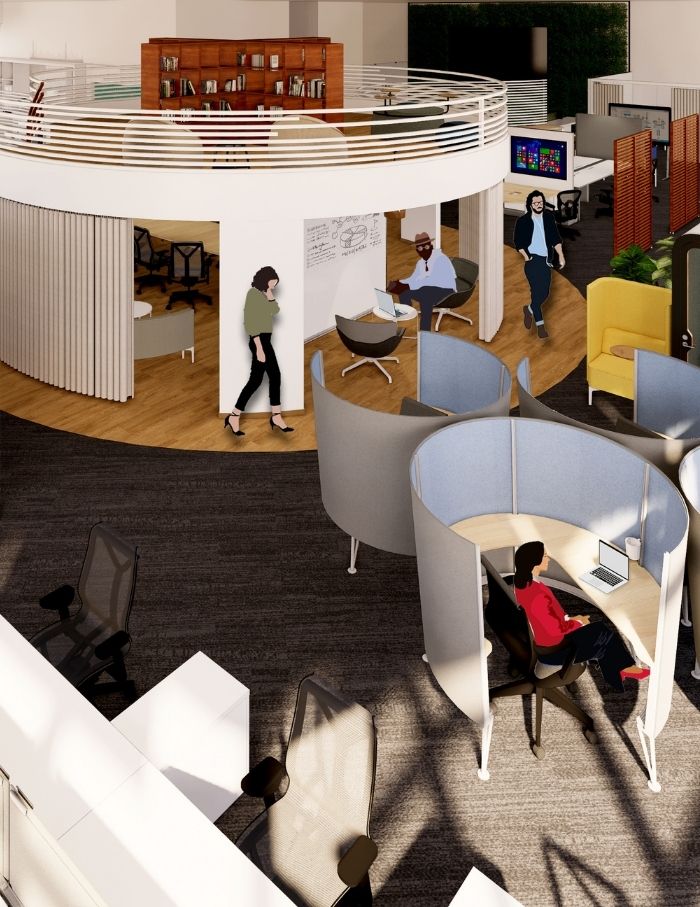 With the set back, or better yet, reset mode we've all been through, looking forward and working relentlessly for a better tomorrow is all we can do. As the front-line workers do their parts, it's imperative for the rest of us to contribute in whatever little way we can. As designers in a technologically rich era, it only makes sense to use it to our aid in the most efficient way possible.