Hands Carpets reveal how to add the colour of the year 2022 to your home with their exquisite collection of hand tufted rugs
MAR 17, 2022
| By Kashish Kaushal
By now, all of us are well aware of the Pantone colour of the year (no prizes for guessing) Very Peri. Modern, hopeful, displaying carefree confidence and daring curiosity, this particular shade of purple lies between dark periwinkle and lilac, obtained by infusing the cold notes of blue with a warm undertone of red. 
Hands Carpets are renowned for their handcrafted luxury carpets and rugs that have gone on to adorn some of the most prestigious palaces, hotels, institutions and residences across the world. While it may seem challenging to introduce this brand-new colour into your decor, an innovative way to do it is by introducing it in a statement rug, such as these fine hand-tufted rugs from Hands.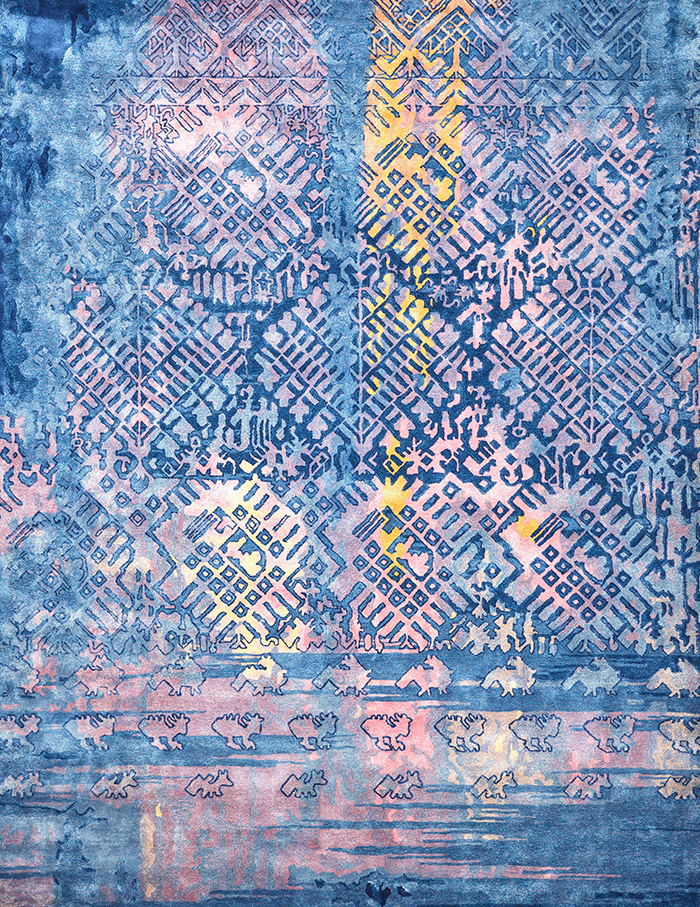 The presence of the colour Very Peri amidst the subtle mix of pinks, pastel blue, earthy tones, and grey in these rugs evokes a deep sense of harmony and comfort. As a colour, it is the most cheerful one, adding youthful exuberance to its chosen space; while wonderfully complementing the earthy tones (wood) and greens (plants) that may be present. These rugs being handmade in luxurious bamboo silk, botanical silk, and wool do full justice to the sprightly sophistication that Very Peri exudes.
In the Lleno range of carpets, the contemporary architectural design of La Rinascente is the inspiration behind this carpet. The expressive design language has turned the traditional architectural landscape upside down embracing the linear layout of the road axes and squares in the city.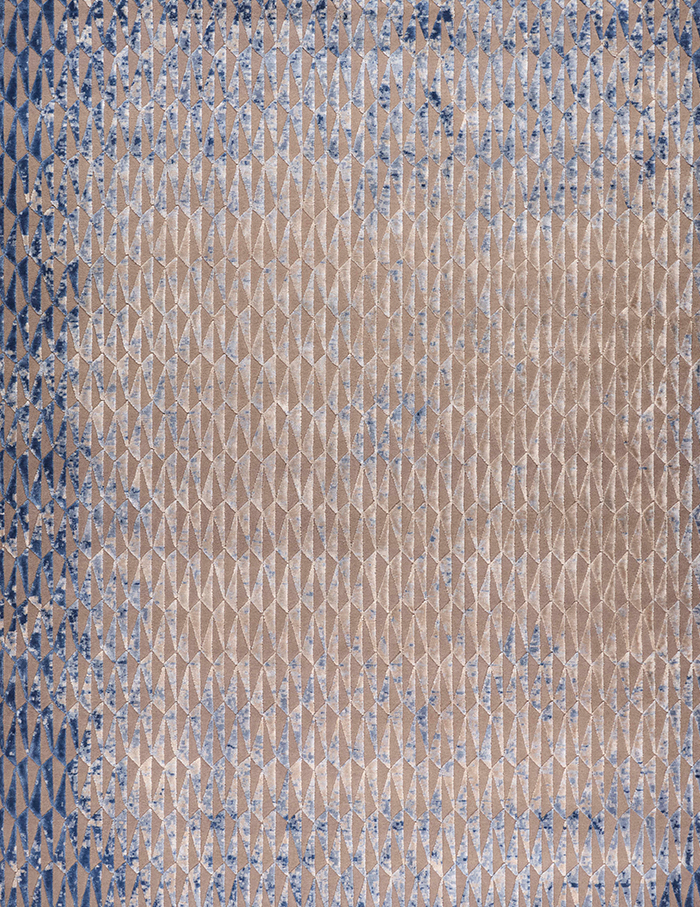 For interiors that already have the colour present, be it on the wall or in furnishings, one way to compliment it is to have a refreshing contrast. Such as the Triune Silver Blue rug from Hands. The hand knotted rug bears a strong architectural pattern in jewelled tones – a remarkable contrast to Very Peri. Together, they make for an ambiance that is modern, urbane, and lively.