Homes
Gurjit Matharoo's project in Ahmedabad celebrates the Brutalist movement in architecture
FEB 22, 2019
| By Gurjit Singh Matharoo
The house is named "Stripped Mobius", a pun on the minimalistic approach to the design. We had to adhere to strict Vaastu guidelines that the clients were extremely particular about, and the resultant box-like structure was broken by juxtaposing large sweeping curves onto the composition.
Simulating a Mobius strip, it enables the removal of strict boundaries between spaces, modulating them into contradictions that work beautifully together—both inside and outside, contained and yet spilled, lofty as well as intimate.
The challenge for large homes is quite similar in our context: generations bound by family business and obliged by ingrained traditional values, choose to live together. This often leads to the creation of autonomous suites within the house.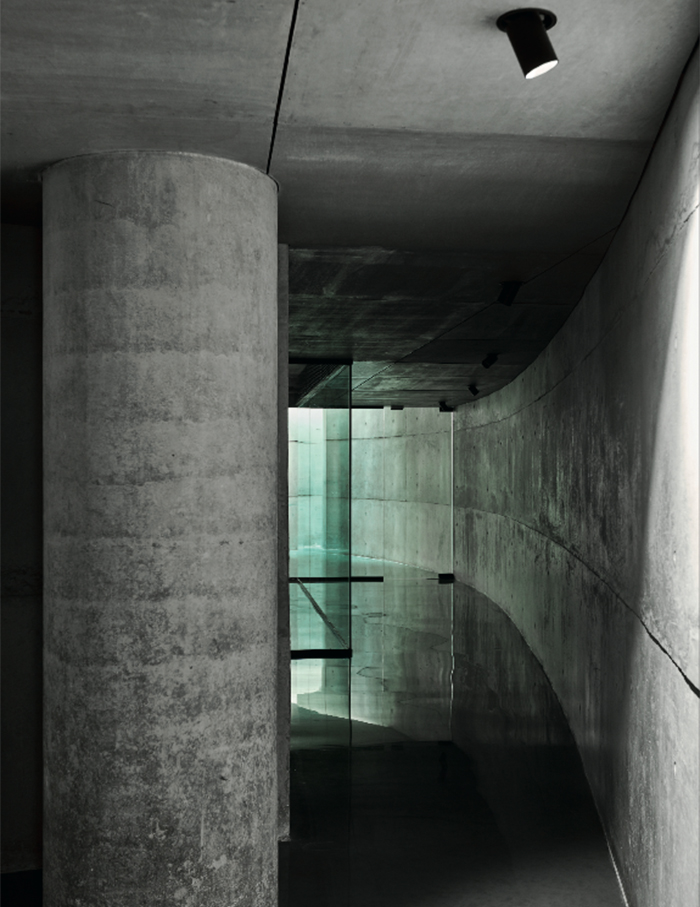 It was important to simultaneously integrate the requirements of the opposing lifestyles of different generations and provide opportunities for family time while safeguarding the privacy of individual members.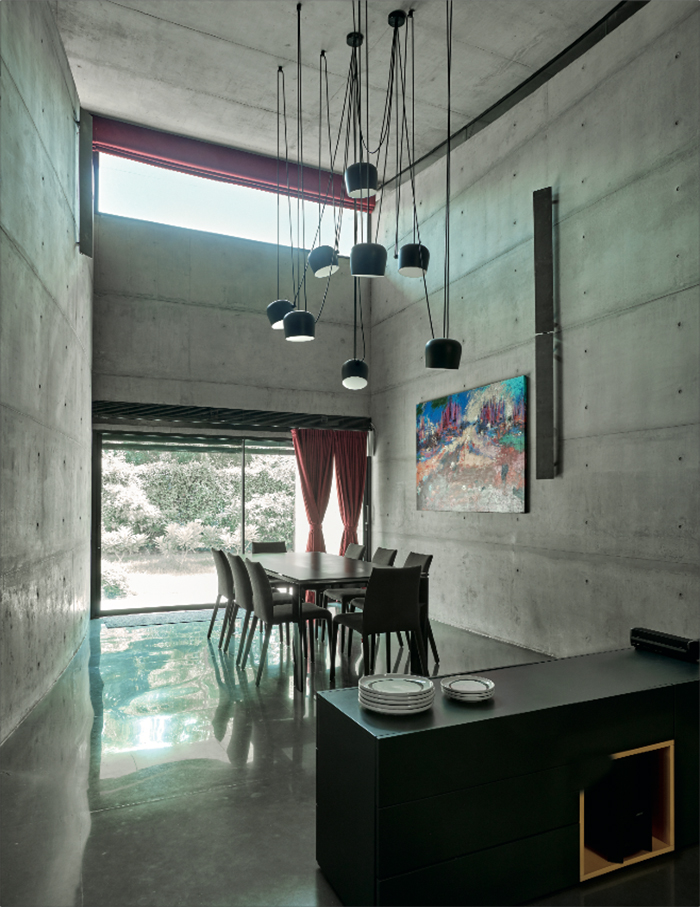 Located on a secured plot and abutted by large villas on three sides, another challenge was to maintain privacy. There is an increasing paradox in homes as windows are getting larger but end up remaining closed with curtains at all times.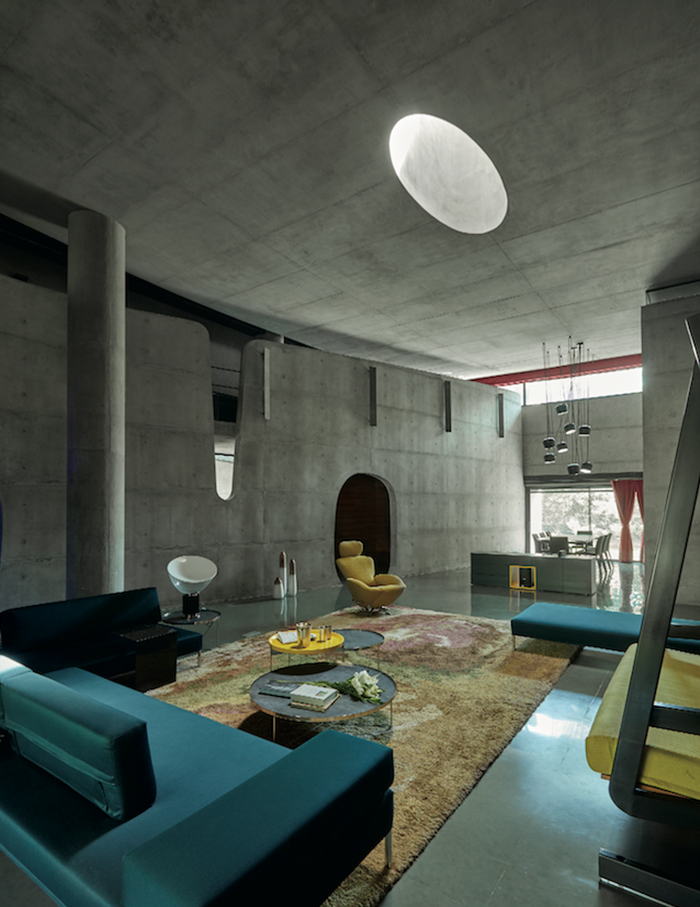 A system of brise-soleil and deep shaded verandahs function as natural screens that hide the house from inadvertently prying eyes. They also double up as elements that cast beautiful, intriguing and ever-changing shadows on the outside at all time.
Scroll below for more images from this Brutalist-inspired home!