Design
Good Earth's Mirage takes you swimming on the waves of the mighty Saharian desert and Mediterranean freshness
FEB 13, 2023
| By Tanvee Abhyankar
The migratory birds have flown back as summer arrives in the Indian subcontinent. And with them they carry stories of mesmerising musicians, sandy landscapes and fairytales from the deserts. Putting this desert dream in one sumptuous collection is a design chapter created by Good Earth's founder and creative director, Anita Lal in collaboration with French-Tunisian designer, Thierry Journo that comes to our respite. Part of Good Earth's 2023 annual design collection, Tangier, is an odyssey across North Africa inspired by the storied legacy of the North-African region that is edged by the Sahara Desert on one side and the Mediterranean Sea on the other. With different chapters released throughout the year, it starts with Mirage for this year: a collection that creates a fantastical dream-like setting featuring joyfully striped draped tents, lazing leopards, musicians, dancing palms and lush foliage, reminiscent of the sandy desert.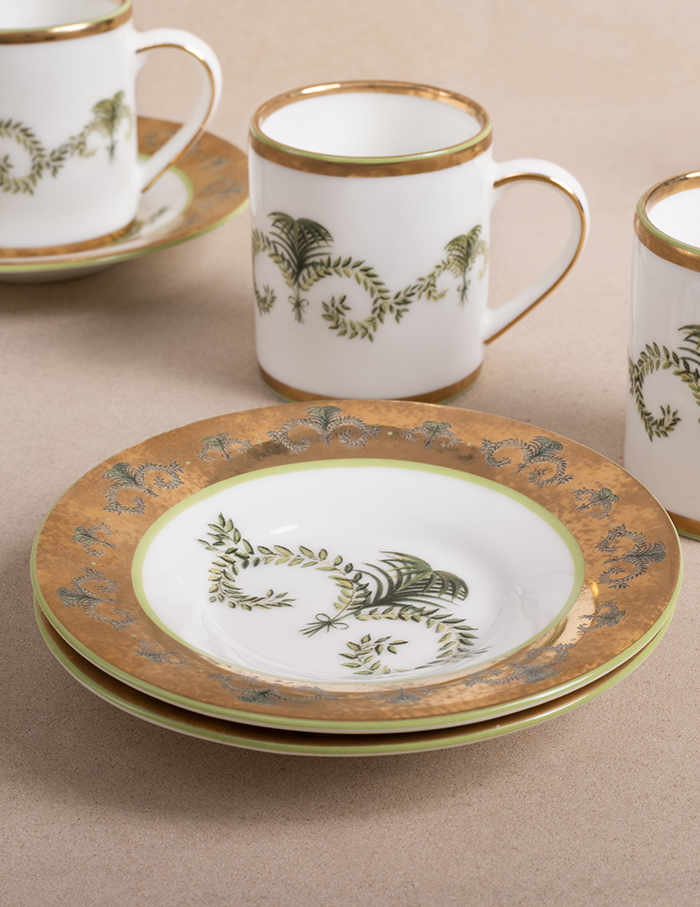 Design Language
Indian history, narratives, folklores and traditions have been a source of inspiration the world over, and at Good Earth, the attempt is to continuously seek and honour it by creating global designs rooted in India's rich artisanal heritage. As a design house Good Earth has forged numerous creative collaborations with designers and artists over the years. Having established an India modern design aesthetic for over 25 years, the brand looks at cross-cultural collaborations as a means to keep their vocabulary vibrant, current, global, but always through their own design eyes.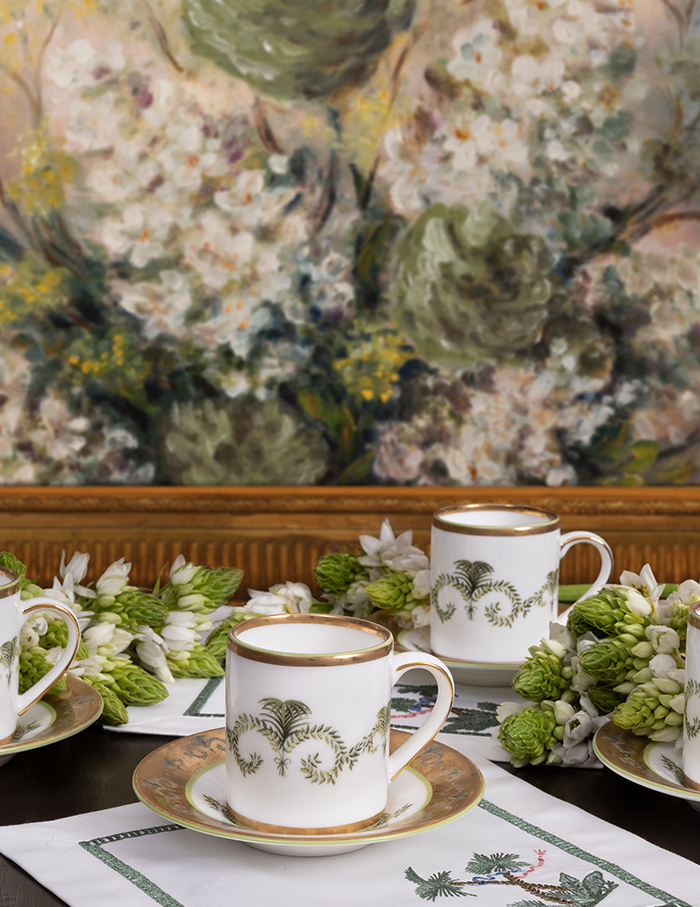 The inspiration for Thierry Journo, however, comes from Orientalist painters such as Eugène Delacroix to depict a design language that revels in the nuances of detail and careful combinations of colour. Embroidered table linen, glassware, and décor accents bring the finishing touches to dinner service. The colour palette of powdery pastels collide with bright colours and gold to evoke all the richness and exoticism of a whimsical oasis in the desert, almost like an apparition or a dream. Complementary colours, vibrant patterns, and an extensive variety of dinnerware encourage creativity and freedom of imagination. Mirage is a dining collection with endless possibilities of unique table settings—because no dream looks the same.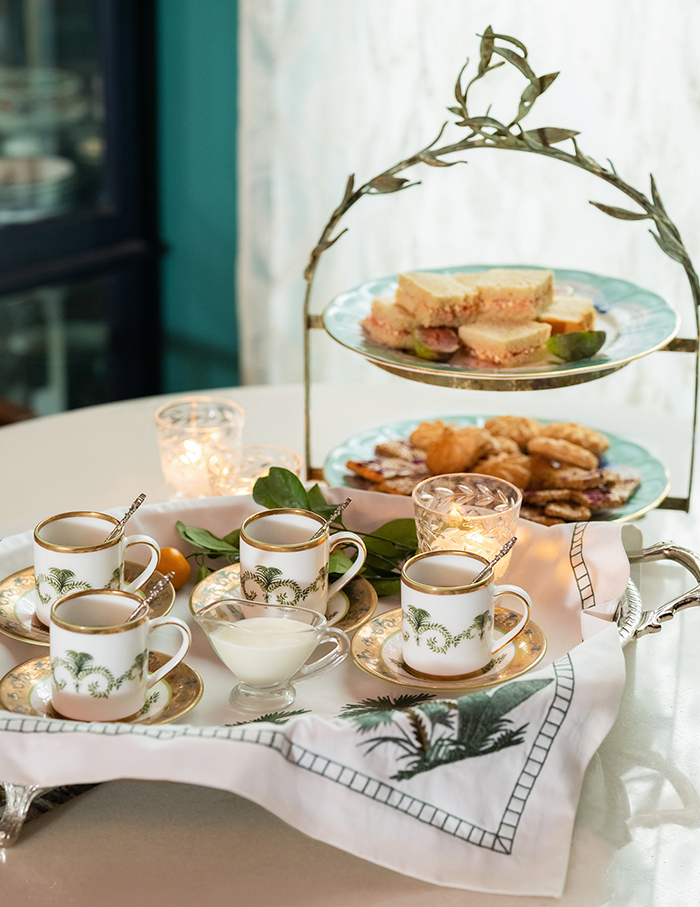 Good for the Earth, good for the heart
This collaboration was built on a sense of friendship combined with creativity, with both Anita Lal and Thierry Journo working together to celebrate their shared passion for design, history and travel. They wanted to create a collection that was truly unique and brought to life this wonderful image of a desert oasis from our imaginations. As Anita Lal talks about collaborating with Thierry Journo, she says "We wanted to push the boundaries of design and create something that surprises and delights the senses through kaleidoscopic patterns and colours. Given his French-Tunisian heritage and his love and deep understanding of the region, we selected the acclaimed illustrator and designer Thierry Journo to create a range of tableware for the Tangier design collection. Through his unfettered imagination, he has created a vibrant landscape of music and magic under the desert sky, and we named it "Mirage", a French term for illusion especially connected with the desert".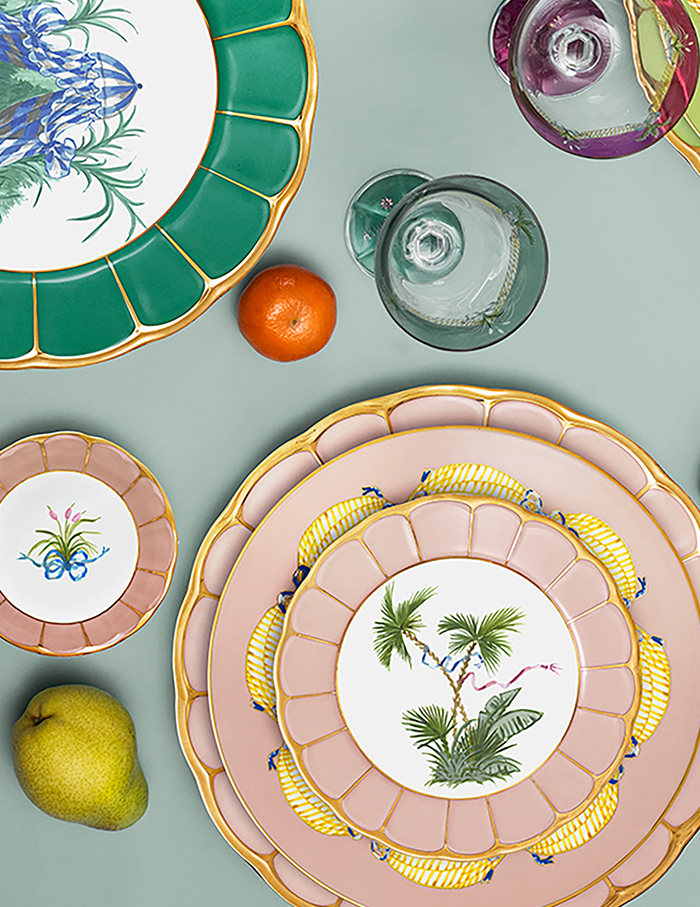 As Thierry Journo explains his thought process behind the making of Mirage, he explains "My childhood memories of the golden sun, blue skies, and abundant wildlife in Tunisia transform into magical motifs that appear in this collection and seem to suspend reality."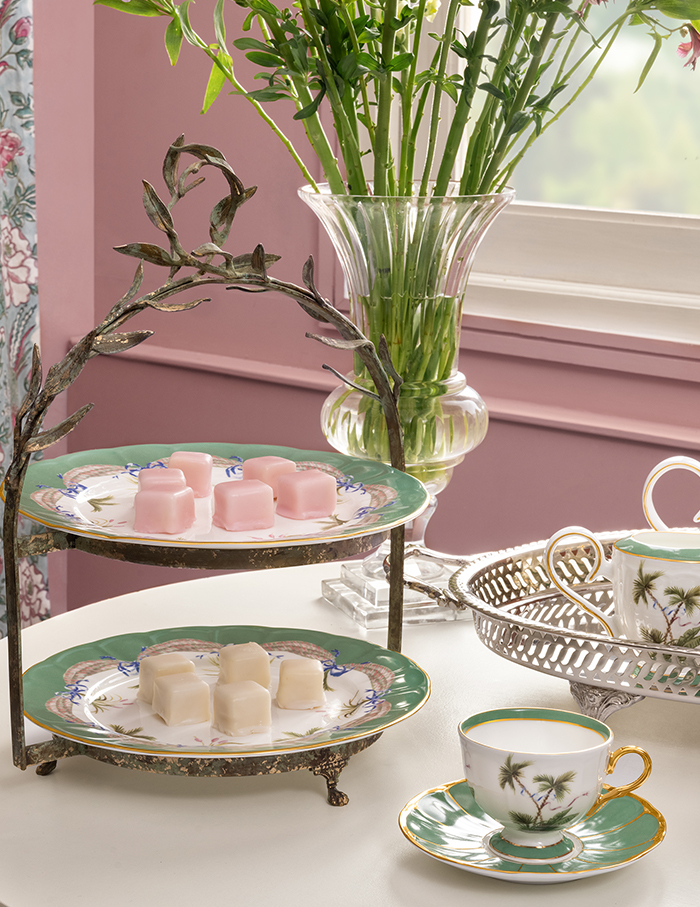 Mirage is currently being showcased at Good Earth Khan Market (Delhi) and Good Earth Raghuvanshi Mills (Mumbai), through private appointments and via pre-orders. The collection will be available to shop across all Good Earth stores and web boutique from 1st March 23.