Homes
Gayatri Gunjal of YellowSub Studio creates a tranquil and modern abode in Chennai
AUG 24, 2020
| By Krisha Godani
This 7,300 sq ft home is built on an ancestral plot such that it serves as a tranquil and modern abode for a family of six. Gayatri Gunjal, head designer at YellowSub Studio, created this luxurious oasis in Chennai to suit the lifestyle, expectations and requirements of the homeowners. 
"Being a real estate developer himself, the client's brief entailed the importance of a contemporary living atmosphere, which breaks away from the otherwise traditional lifestyle of his family," says Gunjal.
Since the plot has been surrounded mostly by buildings with little scope for outdoor intervention, a significant amount of attention was paid to optimising the volumes within. The three storeyed home is divided equally, honing to the family's structure and their personal needs.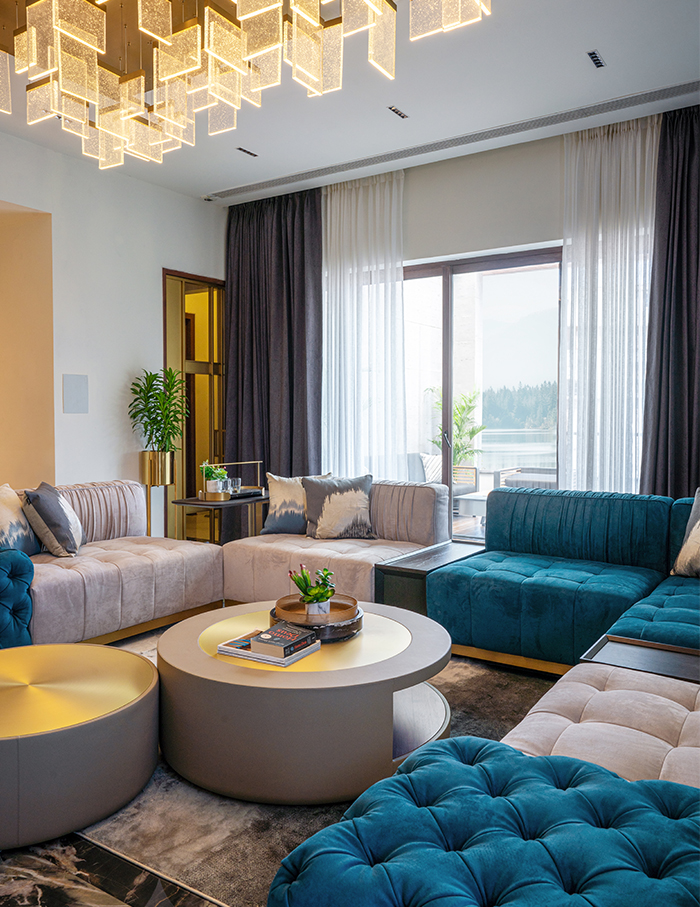 A minimally landscaped driveway pronounces the entrance of the house and leads to a lavish lift lobby. The ground floor comprises the parking area and the utilitarian spaces. Upstairs, the double-heighted first floor hosts a living room, dining area and a large kitchen, a powder room, parent's bedroom, and the guest bedroom.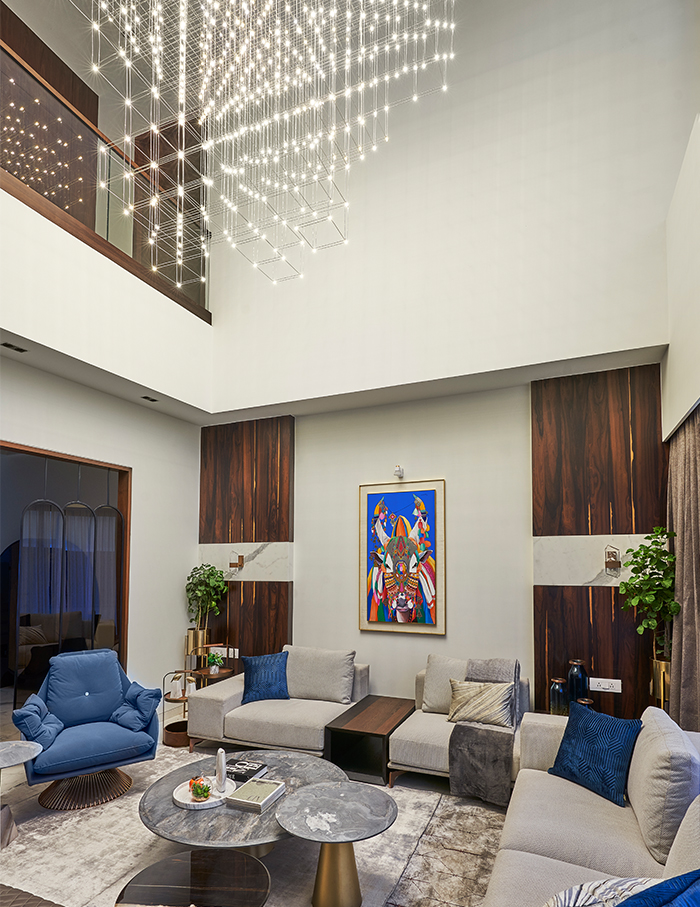 On the second floor, a sparse ante-space overlooking the living room below, leads to the private chambers of the client and his two sons, a private study and the prayer room. The master bedroom includes a huge bathroom along with a walk-in wardrobe. Likewise, two large bedrooms with ensuite facilities are handsomely designed for the sons.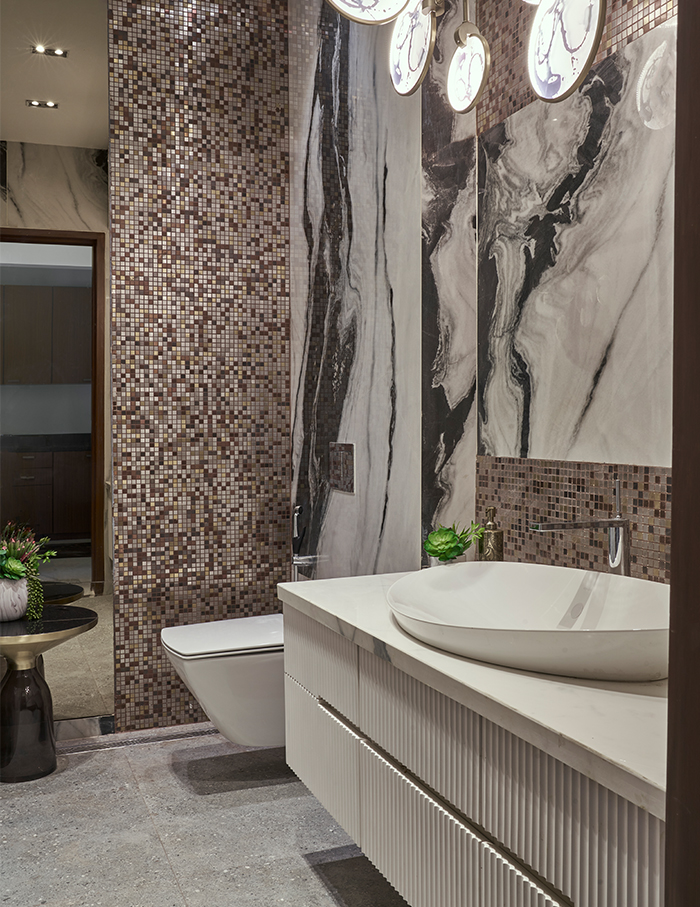 The top floor—the crown jewel of the house—is rightfully named. Here lies an entertainment zone complete with a state of the art sound system, a full bar, a gym and a game zone that opens out to a semi-alfresco outdoor landscaped deck. A minimal floating staircase with an almost sculptural built ties this level with all others.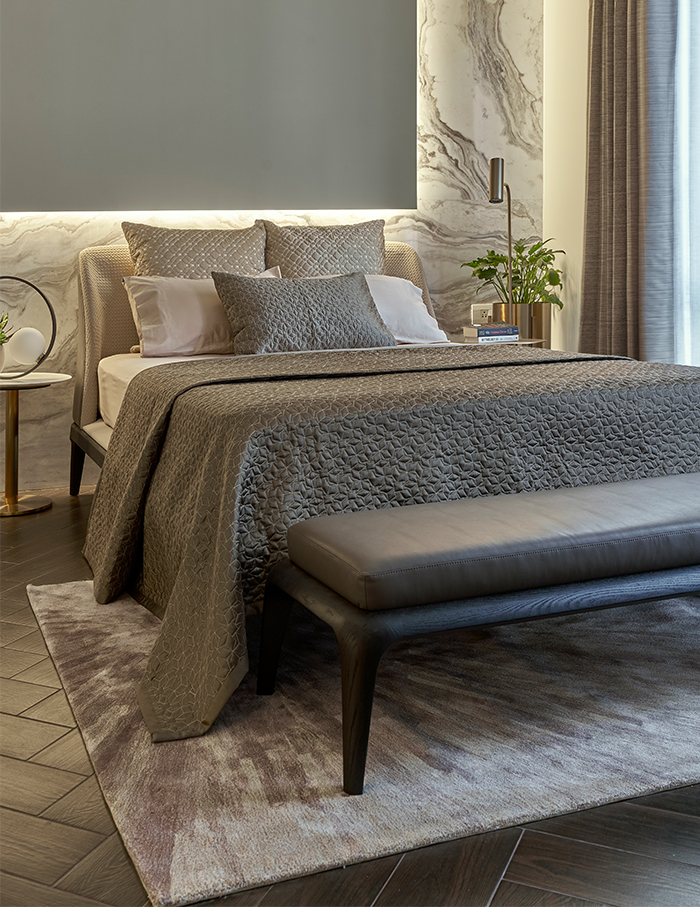 Gunjal ensures that each room is created to provide its occupant the best possible setting. Therefore, no singular theme is seen throughout the house. However, the material palette evidently becomes the binding hero of the space with a sense of understated opulence.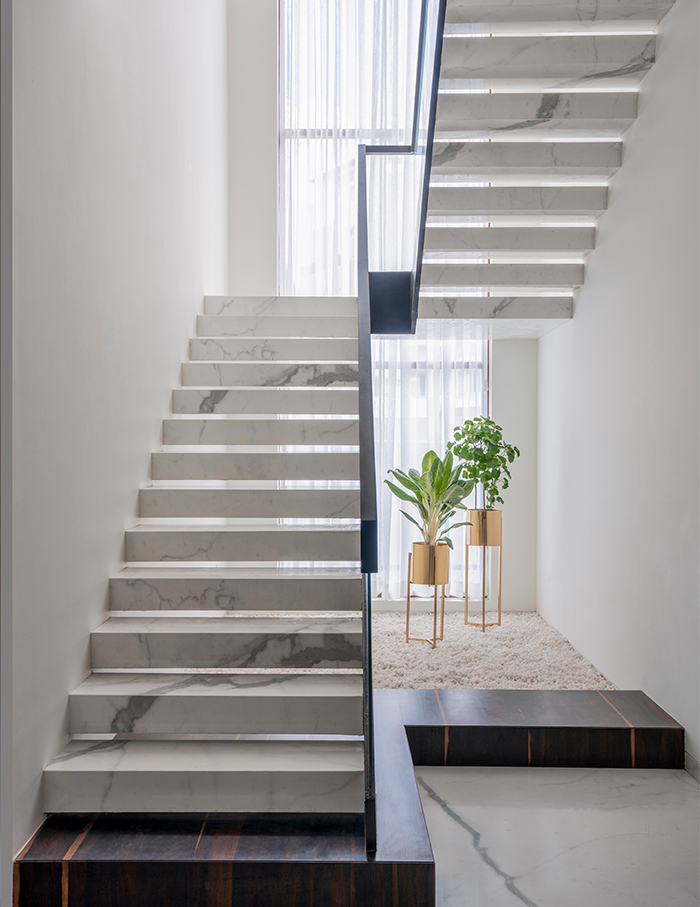 A soothing combination of Statuario marble tiles from Fiandre, Spanish wood finished tiles, Volkas marble and Calcutta tiles is used throughout the house and paired with deep walnut and ebony finished panels. A dull, metallic brushed, gold finish runs like a binding thread across the three levels.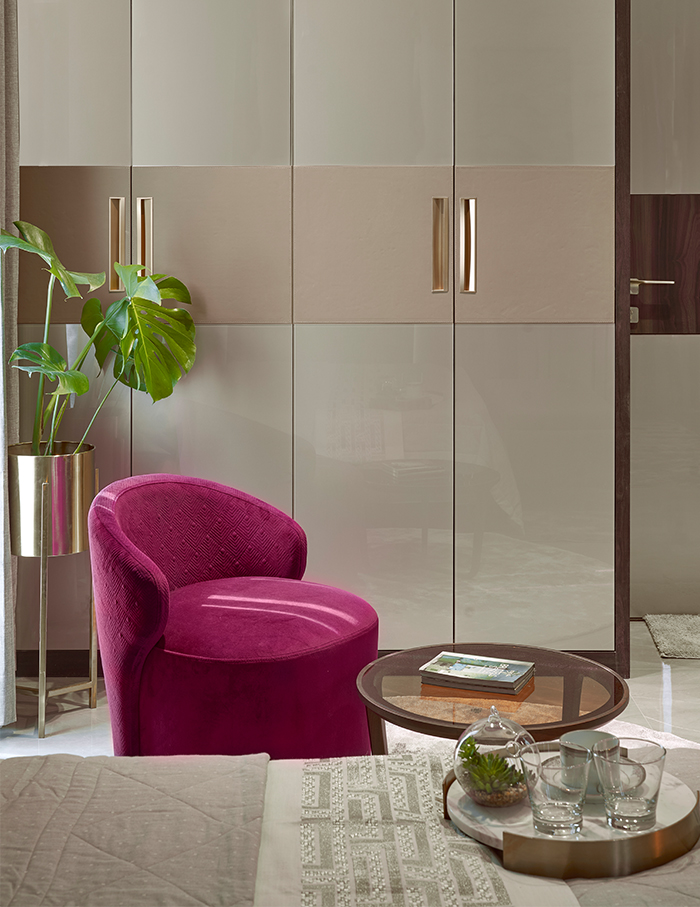 A neutral colour palette of English greys is predominant with pops of maroon, blush, blues and bold yellows—all of which add character to the space. Numerous plants placed inside the home offer a refreshing respite with their lush hues.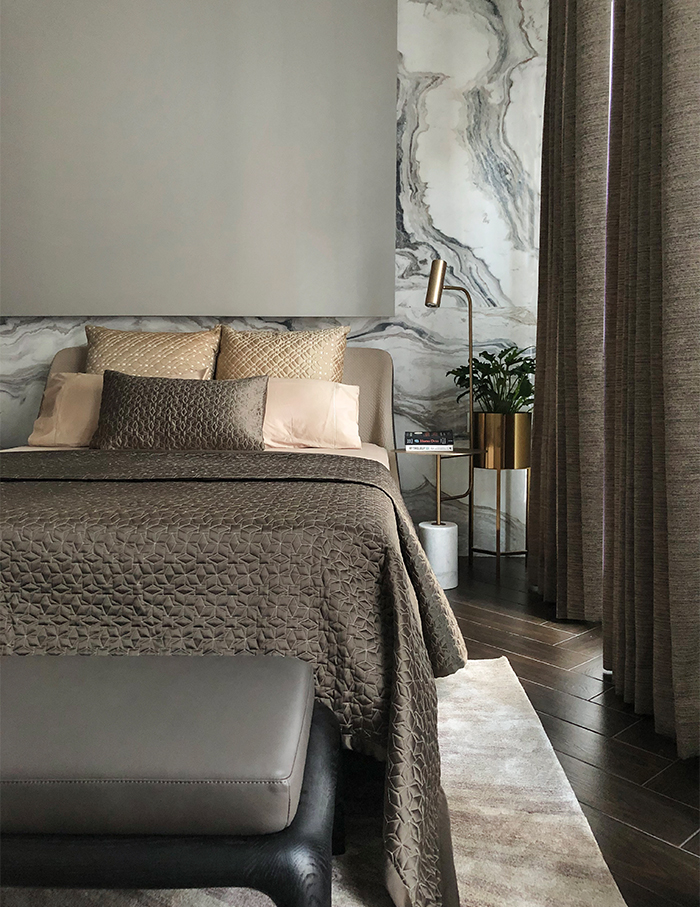 The seamless manner in which the entire house comes together with a bespoke language of its function and inhabitants becomes the highlight of this posh, urban-chic, luxurious haven.
Scroll below to see more images from this plush Chennai home…