Homes
From reel to real, Dhaval Patel brings to life the Hollywood dream with this extravagant and tasteful outhouse
APR 29, 2021
| By Kavya Joshi
This 1,000 sq ft outhouse in Ahmedabad by Dhaval Patel of DPA Design Studio is pure bliss! Its light and open-plan living space merges the indoor and outdoor, creating a refreshing spatial relationship throughout. 
Since the homeowner asked for this outhouse in the same premises as his residence to entertain large gatherings, Patel went on to create a relaxed but stylish ambience of openness with club-like amenities. 
Panoramic windows allow natural light in, which illuminates this intimate and minimalist sanctuary. The lush landscape makes for a perfect view and the entire outhouse embraces a classy, Hollywood-style look and feel.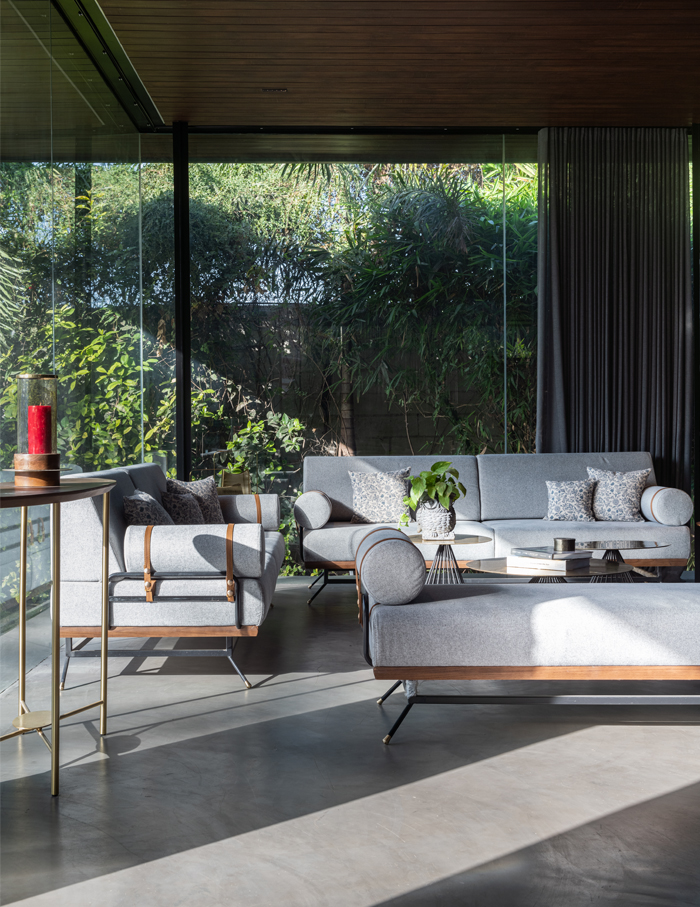 Patel established a signature contemporary look using a neutral colour palette, open-floor plans, clean lines and minimal clutter.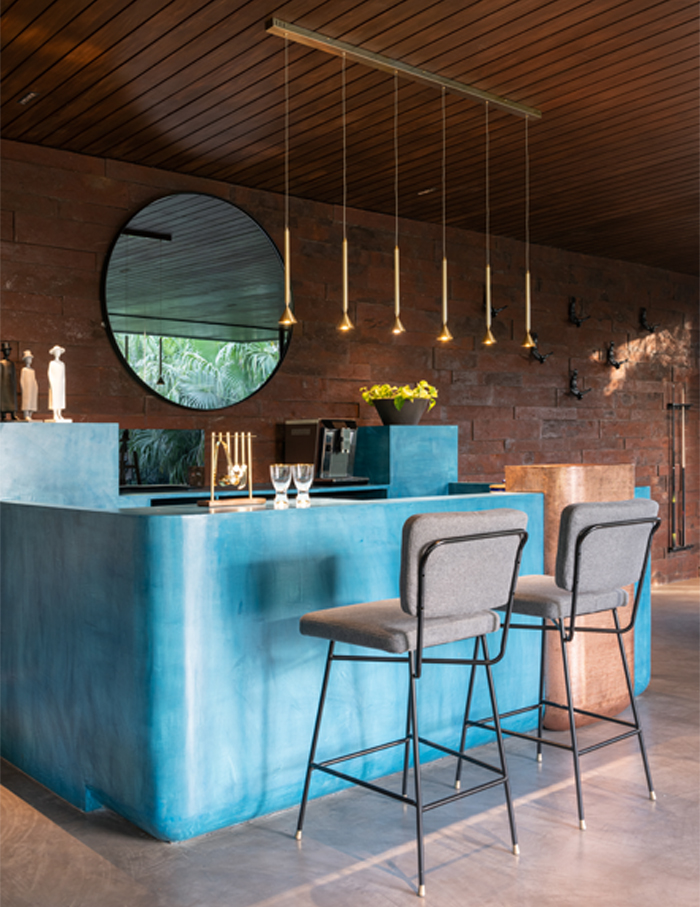 The outhouse's theme is reflected in the material palette, which is centred around natural resources. Copious use of wood, glass and multiple stones enhances the value of organic materials and lends a raw, timeless appeal.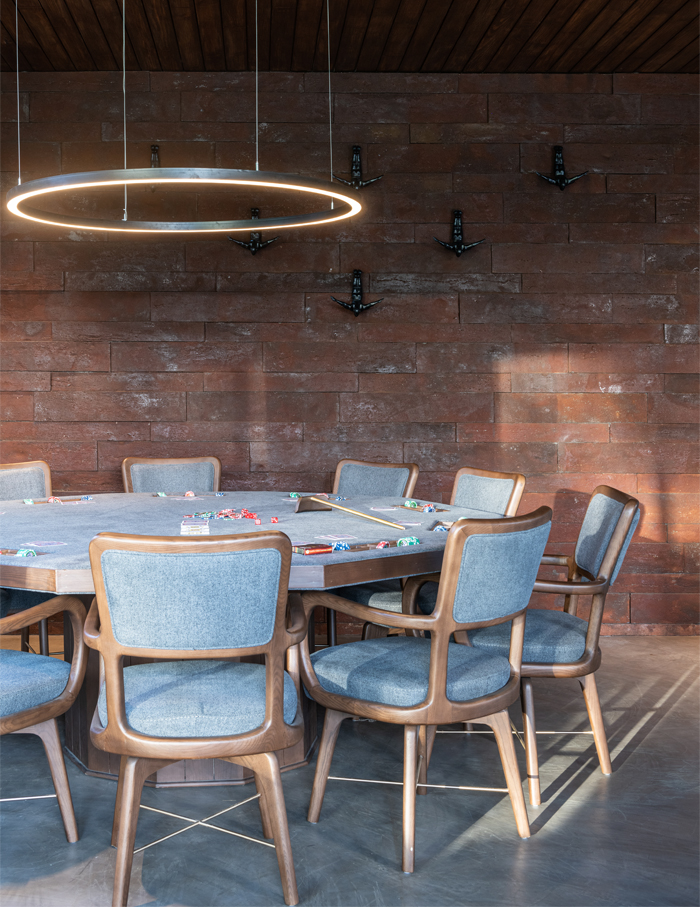 A mix of elegant and artistic features are seen in the furniture pieces sourced from Hanuzzi in Ahmedabad. For an organic feel, light linen curtains with handy blackout rollers are used. Artistic artefacts, on the other hand, add a timeless charm.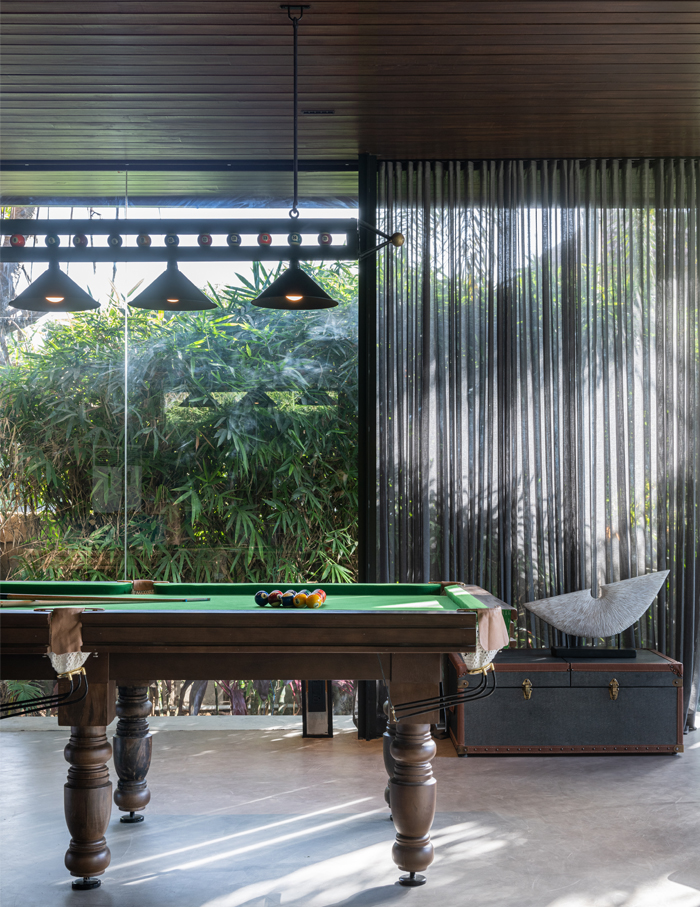 Rich, deep colours convey a sense of warmth in the bar and lounge. Here, indoor games such as the carom, pool and poker are often played. The entire outhouse is subtly lit and sets the mood for a low-key gathering. It's no wonder then that Patel says, "The entire outhouse is drenched in simplistic and tranquil elements, and leaves visitors in awe." 
Scroll below to see more images from this outhouse in Ahmedabad by Dhaval Patel of DPA Design Studio…