Design
From gardens to gazebo, Cane Boutique's Outdoor Connections redefines outdoor living
OCT 21, 2023
| By ELLE DECOR India Team
Picture this: a serene family gathering in a lush, sun-dappled garden, with the warm breeze playing a gentle melody and the laughter of loved ones filling the air. These moments of togetherness are precious, and the right outdoor furniture can be the catalyst for those perfect family moments. Bengaluru's Cane Boutique, introduces its exclusive brand, Outdoor Connections, a 17,000 sq ft store within a lush coconut grove, catering to every conceivable outdoor setting. From gardens, decks, balconies to poolside areas and patios, it offers a comprehensive range of handcrafted furniture and décor that can enrich your outdoor lifestyle.
Tejesh Todi and Khushi Todi, the visionary store owners, conceived this space as an experiential journey, reflecting the growing desire for outdoor living in the post-pandemic world. A grand sundowner, graced by luminaries from the design industry like Shahrukh and Renu Mistry from Mistry Architects, Gunjan Das of IIID Bangalore, and the creative minds of FADD Studio, Farah and Dhaval, marked the opening of a new chapter that will soon alter the landscapes of outdoor living. 
Outdoor Connections offers a versatile range, from sofas and armchairs to coffee tables, suitable for any outdoor setting, be it a gazebo or a garden.
As one swifts accross the different settings, they realise it is an experience in itself. Especially the Koi Pond, a sanctuary of aquatic plants and exotic fish accompanied by the gentle melodies of flowing water, making it a perfect spot for nature enthusiasts.
Their modern interpretation of beach huts, designed in the shape of elliptical leaves, seamlessly blend the allure of a natural tropical aesthetic with the remarkable endurance of the world's finest synthetic thatched roofing.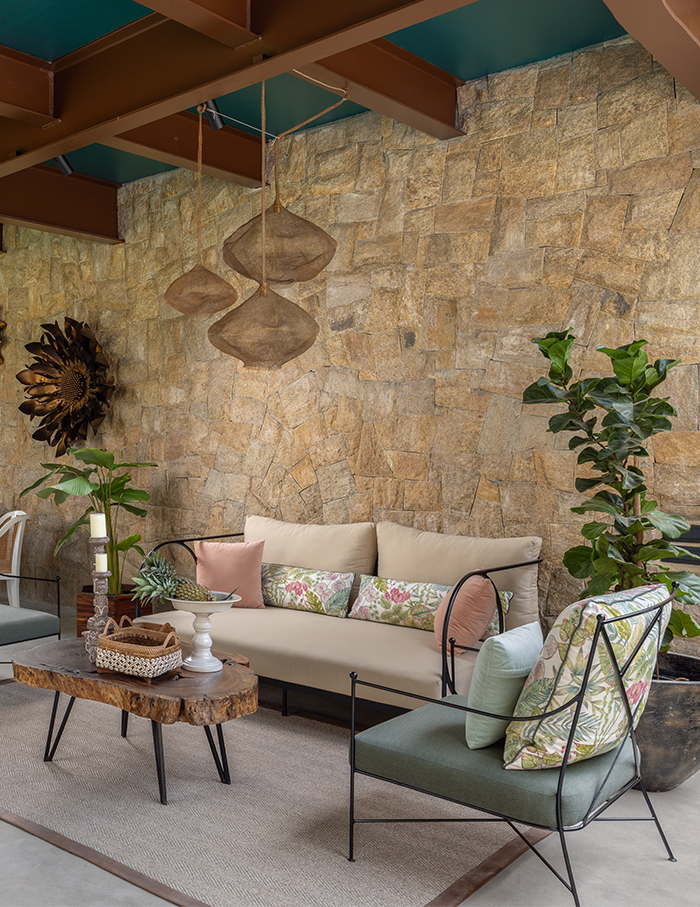 The resort-inspired landscaped gardens with all-weather loungers, inviting swings and bar sets provide an ideal escape. The rock gardens and bonsai plants, teleports one to the tranquil lands of Japan right here in Bengaluru.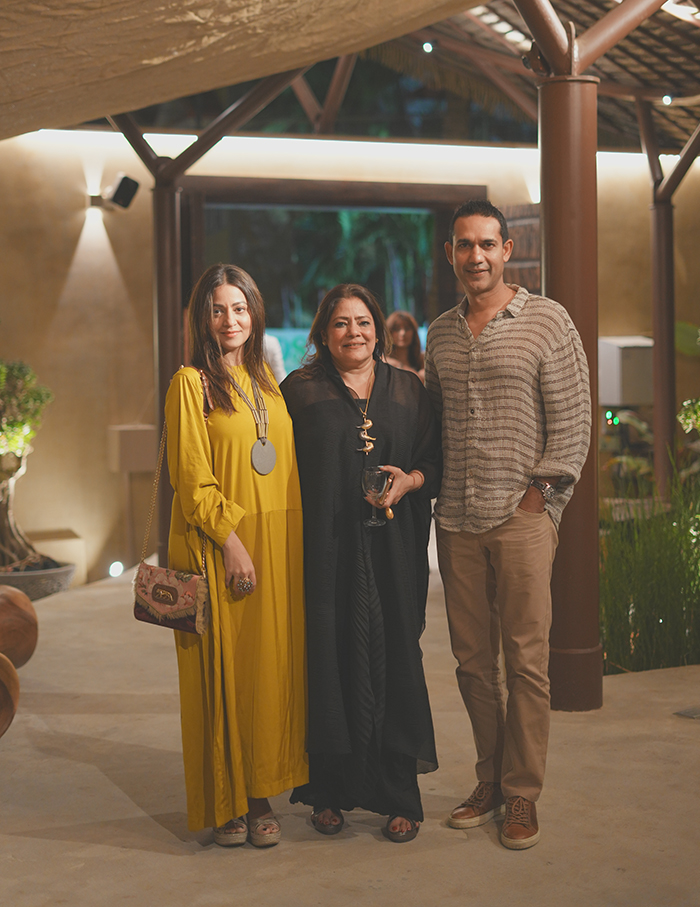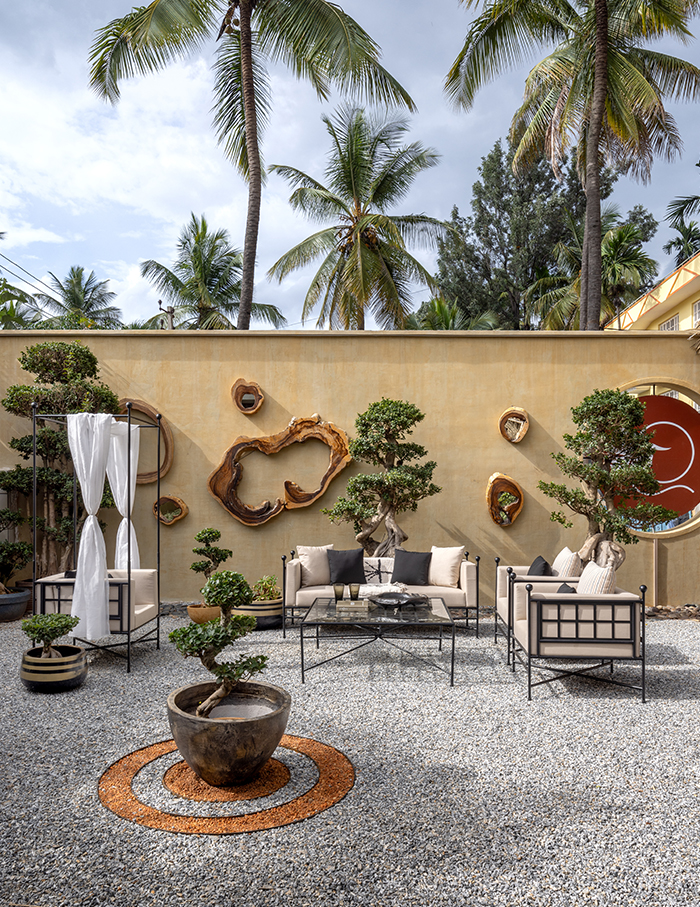 The Terrace Bay features a sleek high-tech pergola and plush all-weather furniture that overlooks the entire studio. The indoor space houses logwood sculptures and dining decor, along with a range of boho-inspired accessories and wall art, creating an environment that is sure to spark conversations.
With a family legacy in the furniture industry and a passion for manufacturing, Tejesh with a degree from Scotland's prestigious Chippendale International School of Furniture brings a fresh perspective and energy to this venture, making Outdoor Connections a leading name in the world of bespoke outdoor living.