Lifestyle
Agathe Labaye gives Hôtel de Pourtalès in Paris a fashionable makeover
JUL 8, 2020
| By Vedika Nair
Hôtel de Pourtalès has a fascinating history. It was originally built in 1839 in a neo-Renaissance style by architect Felix Duban for a Swiss-born banker, diplomat and art collector named Count James-Alexandre de Pourtalès. Even today, the property is nestled between the Madeleine Church and the Boulevard Haussmann, and the building's arches, pilasters, friezes and even its interior courtyard evoke images of an ideal Tuscan palazzo.
Transformed into a luxury "no name, no address" hotel in 2010, this property attracted a huge celebrity clientele, including the likes of Madonna, Prince and Leonardo DiCaprio. In 2019, French architect and designer Agathe Labaye gave it a fashionable face lift, when it was rechristened Hôtel de Pourtalès. 
Labaye's focus was to create an aesthetic coherence between two very different architectural typologies—the traditional style of the 19th century and the modernity of the 21st. She harmonises these divergent styles by a chromatic gradation, firmly structuring the interiors.
While every space comes with its own character, they are all linked by a common identity to allow guests to discern a familiar atmosphere. "You could say the brief given to me was very brief. My clients really trusted me. Basically, they asked me to create a place where everyone could feel at home, which was elegant, light and soothing," says Labaye.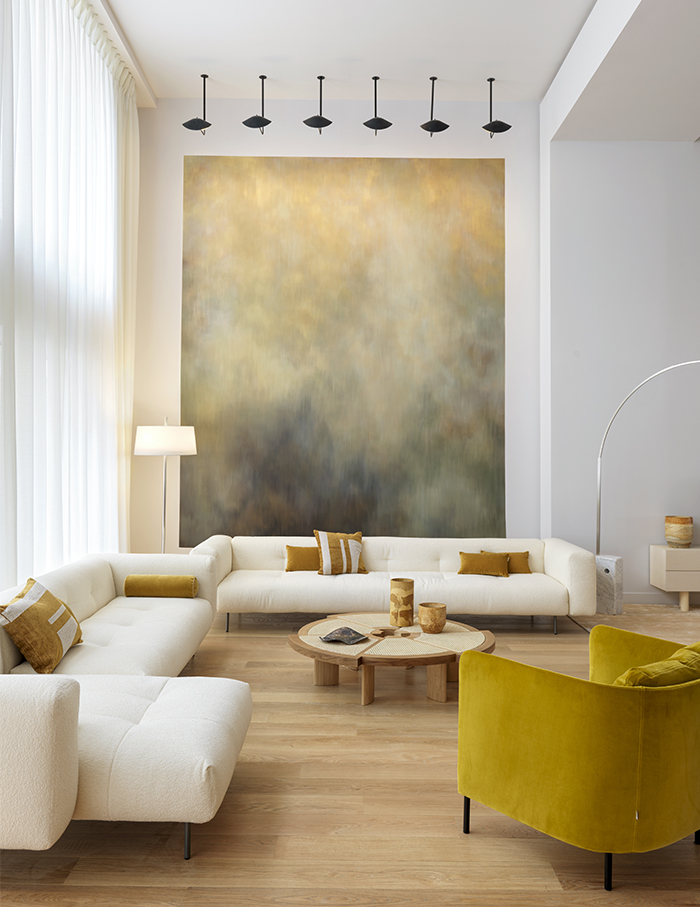 The hotel offers two rooms and nine suites. The size of the suites varies from 1,000 to 3,900 sq ft across the seven storeyed property. Plus, a lush garden in the central courtyard and planted terraces are seen on the first and top two levels. "There's an incredible diversity of volumes. The penthouse especially offers a 360° view of the whole of Paris from its terrace," she adds.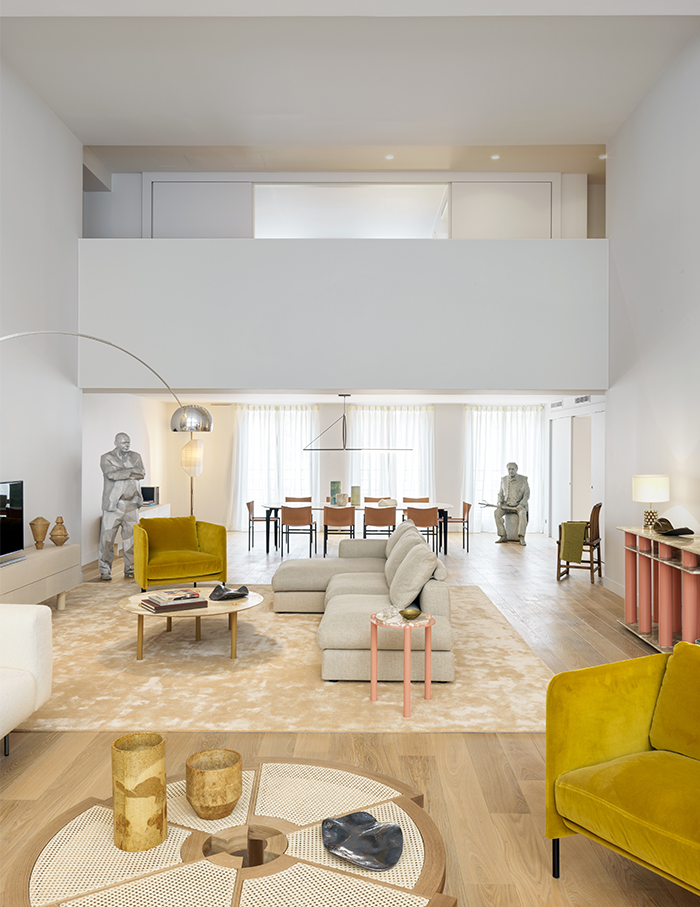 The rooms feature a meticulous curation of iconic pieces by Charlotte Perriand, Gerrit Rietveld, Carlo Scarpa and Le Corbusier alongside creations of a new generation of French designers such as Garnier & Linker and Studio Pool. These are interspersed with a custom line of furniture that Labaye especially imagined for the hotel with artist Florian Sumi that juxtaposes an industrial aesthetic with craftsmanship. Labaye and Sumi's collaboration has led to a collection of coffee tables, consoles, desks and benches, fitted with lacquered-metal legs, that is crafted by the renowned Belgian marble specialist, Van Den Weghe.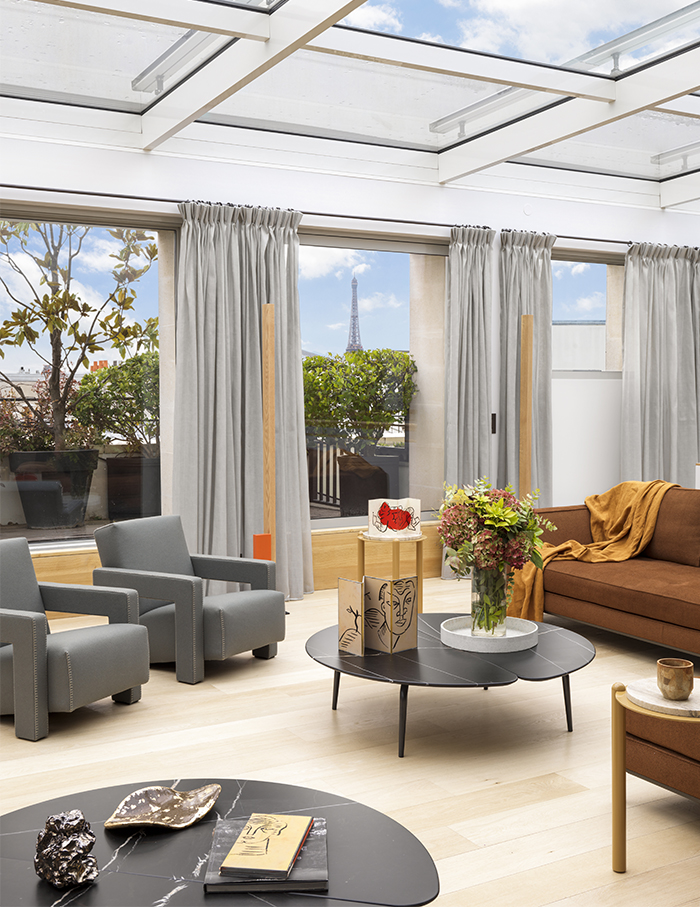 Incandescent, warm tones are enhanced by dabs of green and yellow to resonate with the abundant vegetation in the double heighted Garden Duplex and Sky Penthouse. The elegant, 19th century atmosphere in the intermediary levels is connected by a melange of muted tones to create an intimate interior that highlights the original wooden vaults and beams. While we love everything about the interiors, we're in awe of the monumental fresco in the Garden Duplex, created in situ by the Parisian decorative painters Redfield & Dattner .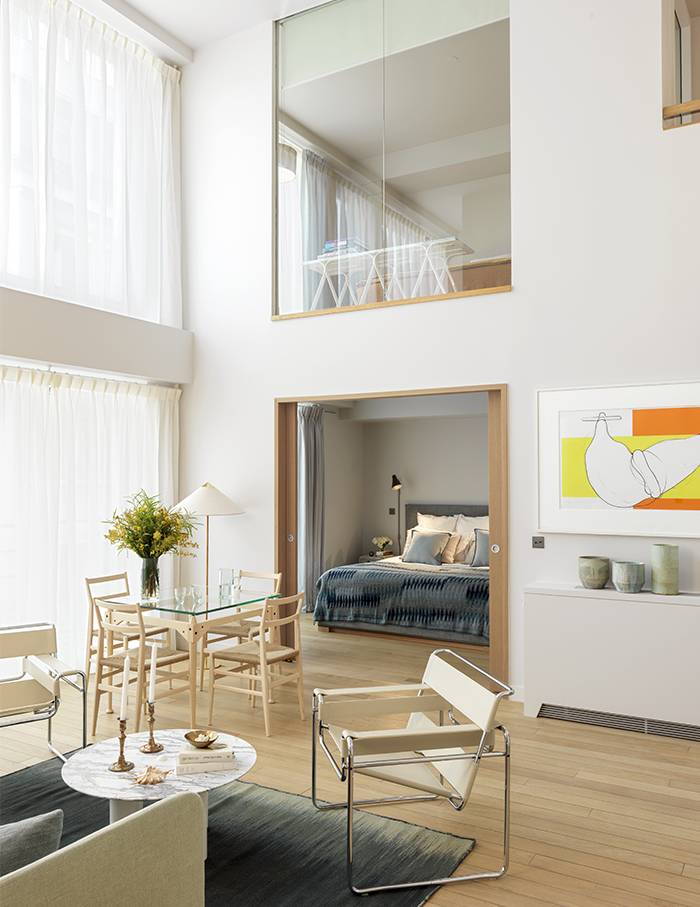 "I really wanted to introduce some custom elements into the hotel. That's why I commissioned ceramicist Charlotte Jankowski to create a small collection of dishes with a especially developed enamel. For the double heighted Garden Duplex, I thought of decorative painters Redfield & Dattner because I wanted a vast landscape as a reference to the large paintings accommodated back when the hotel was first built. Austin [Redfield] and Violette [Dattner] opted for a palette of brick, sage and charcoal tones, drawn from the furniture, which they made vibrate by adding flashes of gold. It feels like you are in a pre-Raphaelite painting," adds Labaye.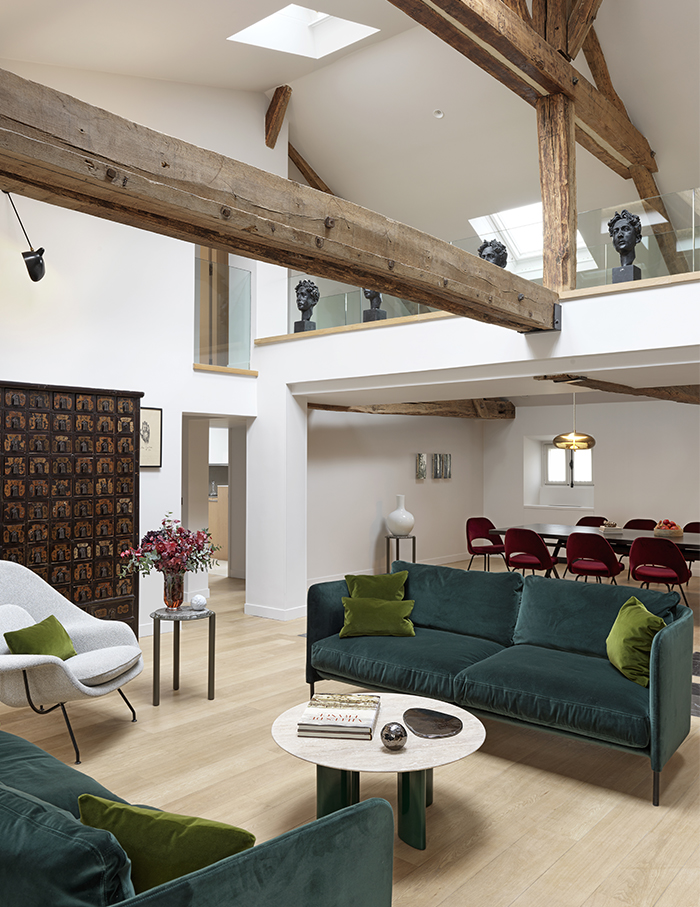 Labaye pays homage to the original architect, Felix Duban, not only in the suites but also in her design for the lobby that's tucked away in the inner courtyard. In this space, she embodies classicism by choosing a palette of burnt shades evocative of Pompei and commissioning a fresco for the pitched ceiling. The designer has also installed a series of columns that accents the impression of symmetry and echoes the architectural elements of the property's facade. Simply put, Hôtel de Pourtalès has been redone to become a timeless and intimate home away from home.