Design
The bluest blue — Embracing paradoxes and unveiling beauty with a sojourn to the Four Seasons Maldives' islands of Kuda Huraa, Landaa Giraavaru and Voavah
SEP 10, 2023
| By Shriti Das
Disconnecting from work or taking a long hiatus has often proved counterproductive for me. Because often, I require nothing more than a pen and paper to embark on fresh endeavours or seamlessly pick up where I last left off at my workstation. Consequently, the prospect of my journey to the paradisiacal Four Seasons' islands in the Maldives appeared paradoxical at first glance — an apparent contradiction.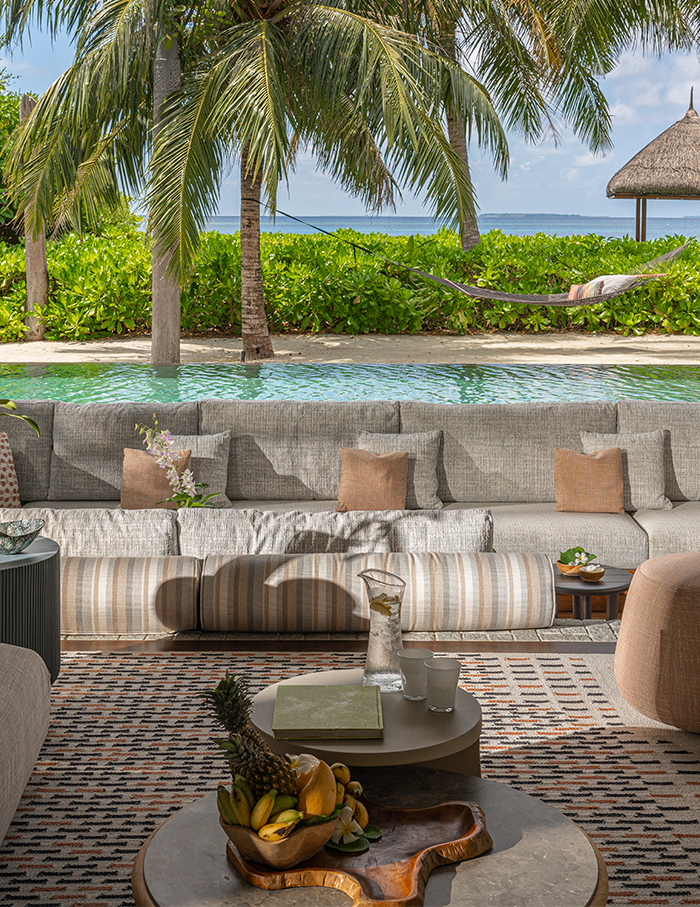 Despite its elemental simplicity, encompassing only the interplay of the sun, seas, skies and sand, the allure of this tropic remains undeniable. What transpired was a revelation beyond comprehension, as the mesmerising expanse of the Maldives' crystalline sea unveiled an incomprehensible beauty that defied all expectations or cliches.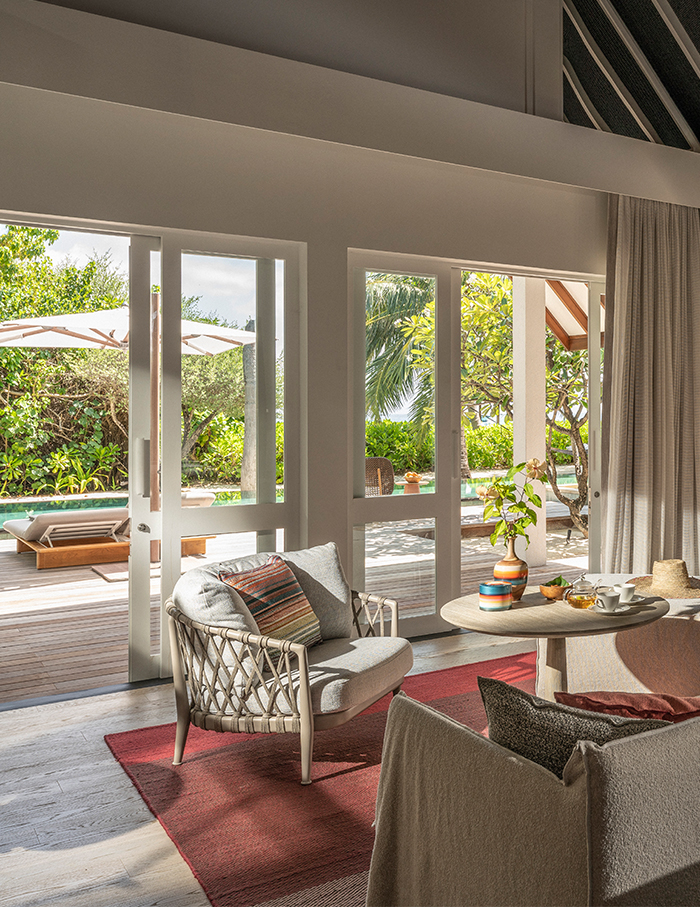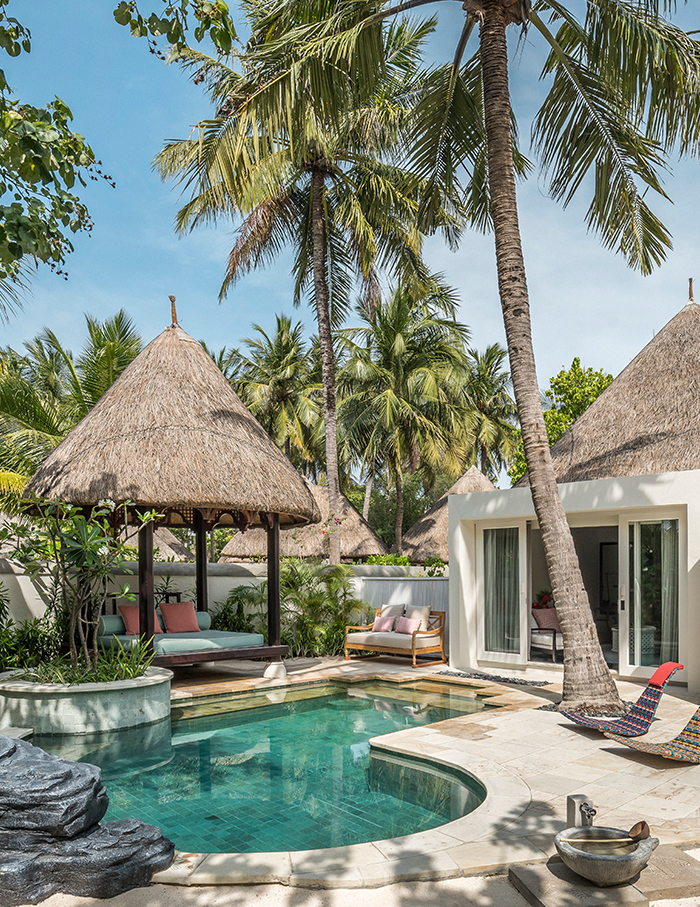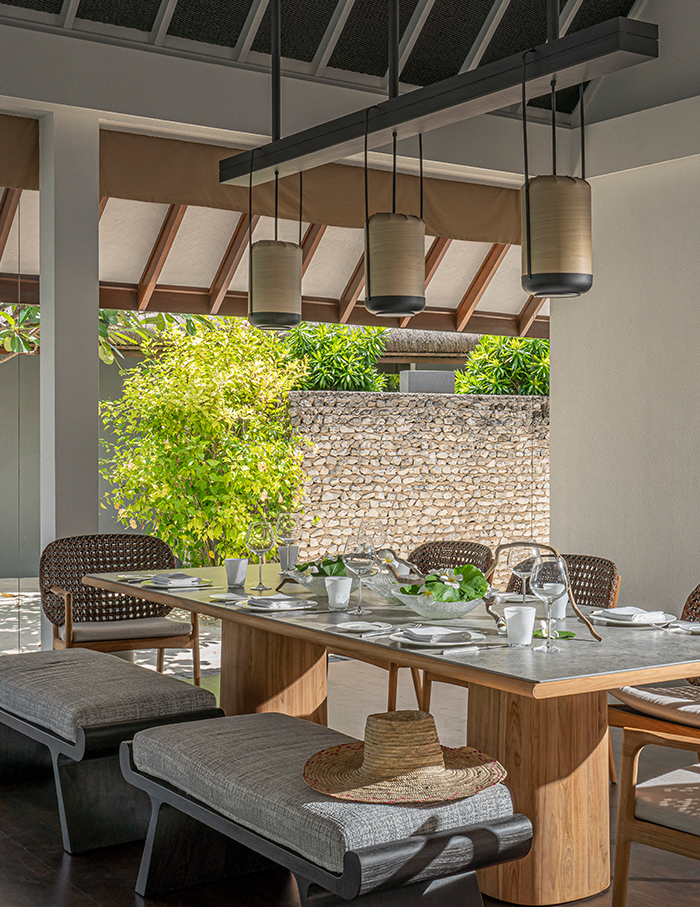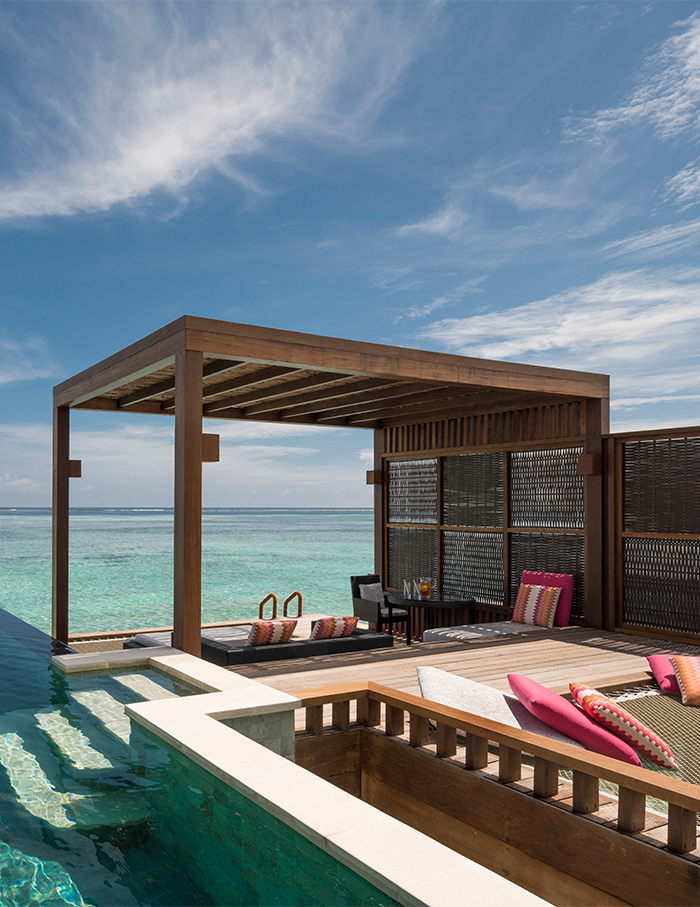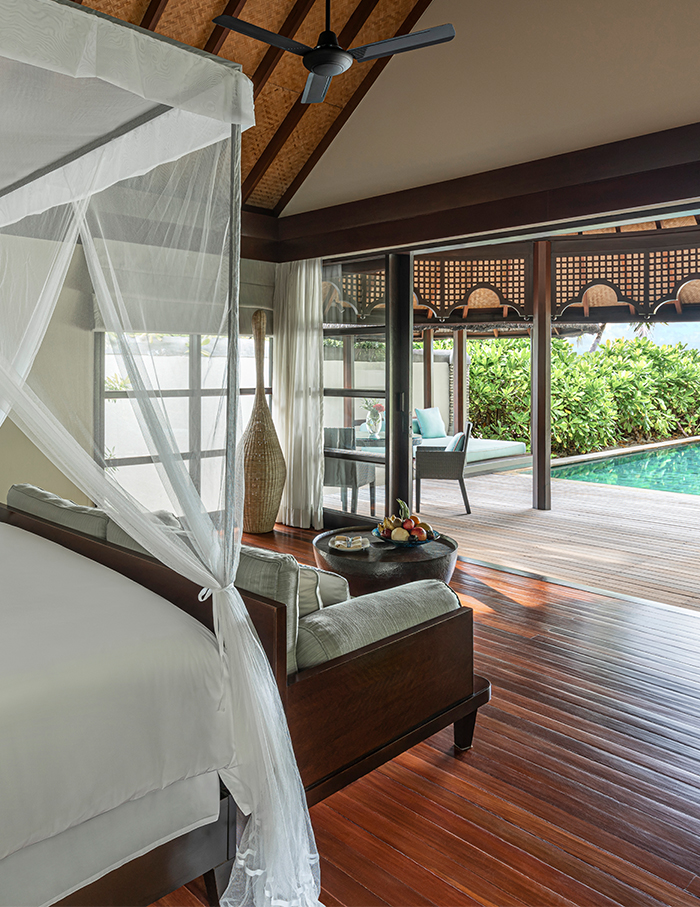 Five days and three islands. Kuda Huraa, Landaa Giraavaru (located at the Baa Atoll UNESCO World Biosphere Reserve) and Voavah (a private island) welcomed me with what the islanders call "challenging weather conditions," which aren't conducive for the seas to be at their bluest best. Yet, it treated me to some of the most extraordinary vistas with just the right amount of drizzle and optimal sunshine all framed within architecture designed to precisely exalt such moments.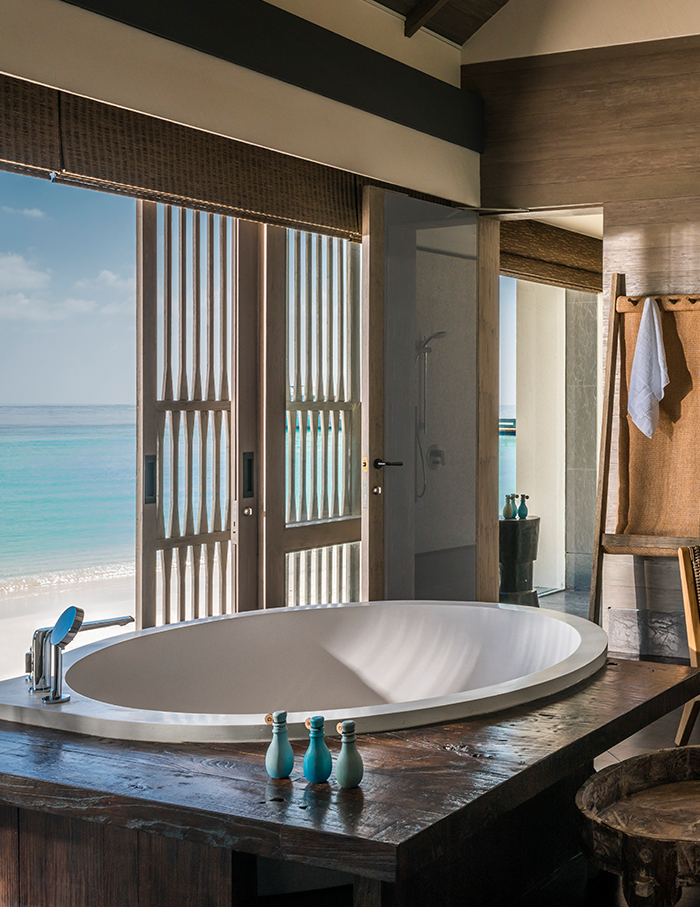 The design and experience is further underlined by their unwavering efforts to preserve the local flora and fauna through their Environmental, Social and Governance (ESG) program which could keep someone like me occupied for hours on end. For those inclined towards a touch more dynamism, a plethora of invigorating physical pursuits await. For all others, the boundless sea and captivating architecture of Four Seasons Maldives stand ready to embrace one in timeless leisure.
You may also like: Your guide to AlUla, Saudi Arabia: Unfold the ancient site of tombs, an open-air library of inscriptions, a mirrored oasis and more