Homes
Founder of KOS Studio, Svetlana Koleda opens the doors to her serene nature bound abode that's styled with all her favourite things
JUL 6, 2020
| By Sakshi Rai
Instantly bowled over by visuals of this charming countryside abode nearly three years ago, Minsk based interior designer Svetlana Koleda fondly recalls what struck her most about the property to make it her present home. "Lithuanian architecture with floor to ceiling panoramic windows, ample and open lawns for grilling, and uncovered terraces for relaxing in the summer—these defining elements helped in choosing this space as a future homeground for my fiance, me and our dog Asti," says the creative.
Koleda and her fiance christened it KOS House, which is Norwegian for 'happiness at home'. The artistic couple spruced the home with objects that weren't just attractive but also with those pieces that aged well, complemented the interiors and were imbued with meaning.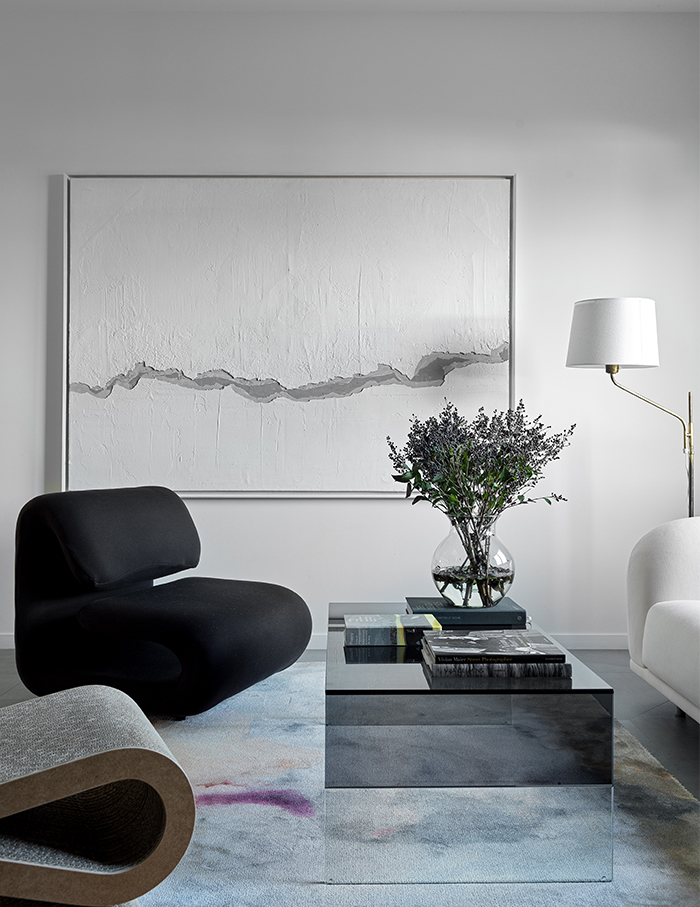 Each brought with them a portion of their history and origin to the space, acting as precursors to a myriad of feelings and emotions. A few noteworthy and memorable works that don the residence include those of Isamu Noguchi, Marcel Wanders, Nika Zupanc and Studio Job.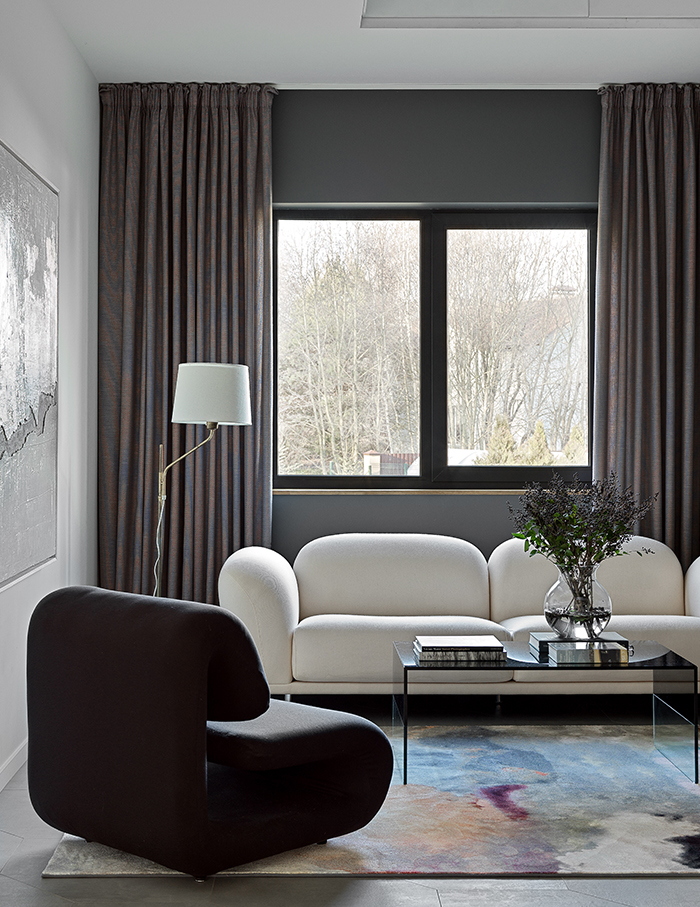 Unlike the iconic and somewhat exuberant pieces the 2,500 sq ft home contains, the wall and floor across the three storeys are left relatively modest and simple. Grey ceramogranite and oak flooring paired with neutral wall colours offer flexibility to revamp the interiors, update the decor and add new masterpieces.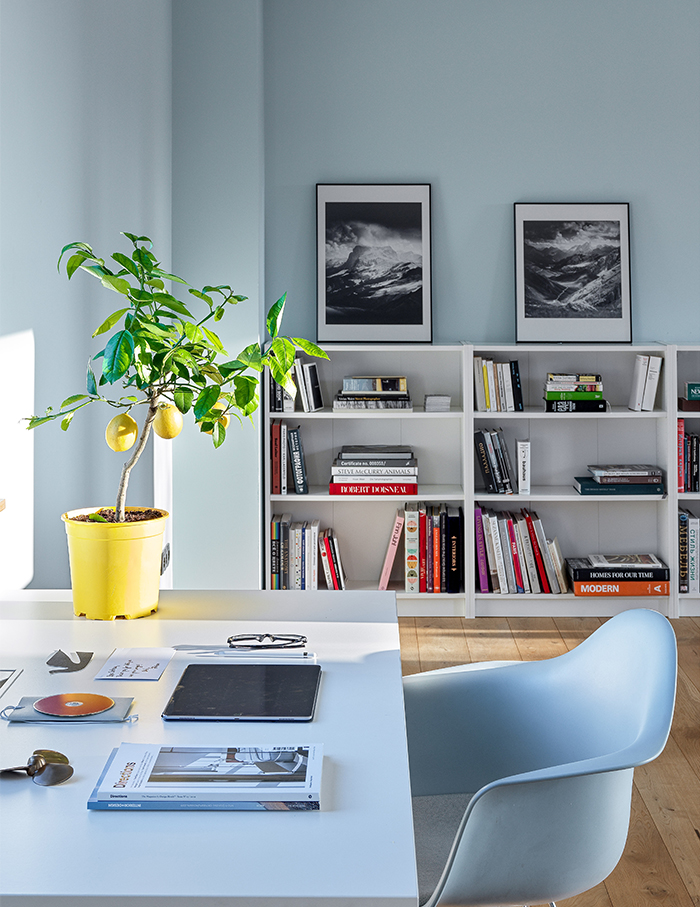 The residence has been divided such that each floor resonates with an inherent characteristic. On the lower level are the more social areas such as the kitchen, dining unit and living room, where one can retire to with a post-dinner beverage.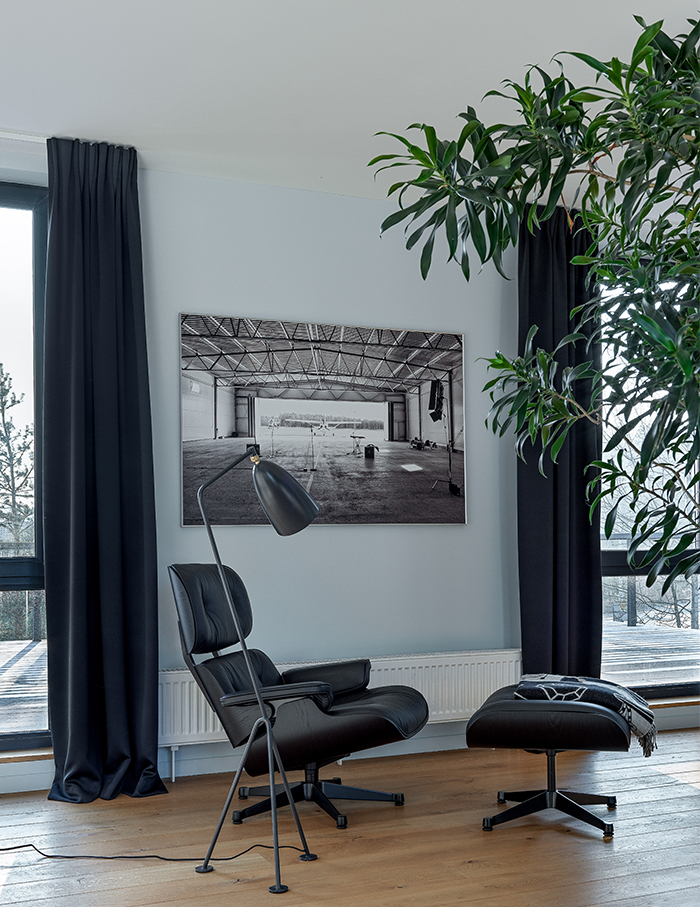 "Dutch elements certainly influenced by aesthetics… A starting point for the design of our dining area was a pink, oval shaped dining table by Studio Job from Moooi. Assembled without a single screw or bolt, and perhaps the only one of its kind in all of Belarus, it stands out for its unique papier mache fused tabletop," divulges Koleda.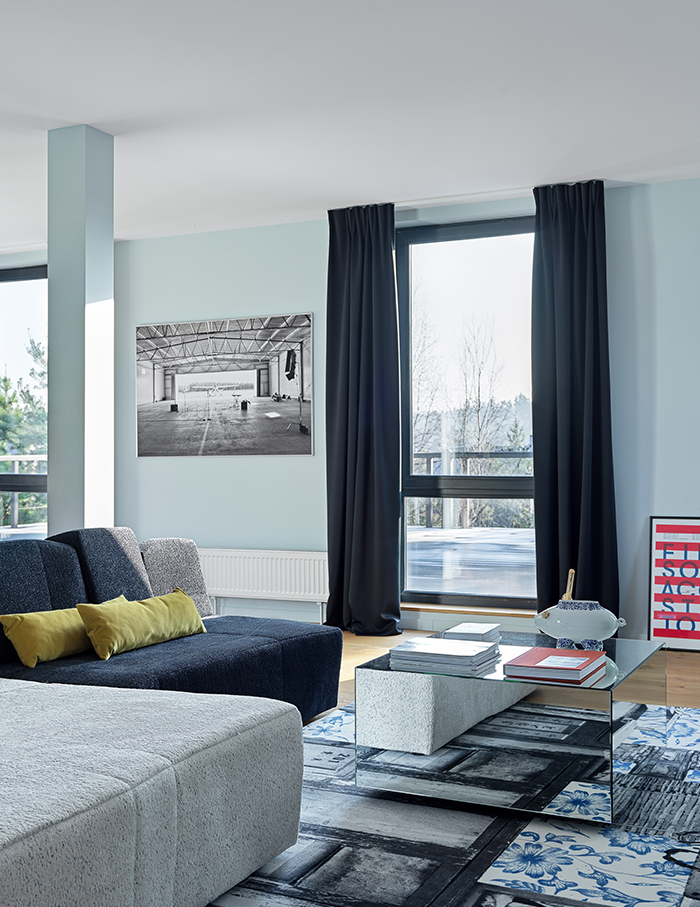 The second floor, isolated from the rest of the residence by a sombre coloured corridor, features more intimate spaces and is clad in relaxing hues and plush textiles. Featuring a master bedroom, washroom and walk-in wardrobe along with a spare bedroom, the cosy arena decked with velvet furnishings ensures that all work is abandoned at its threshold.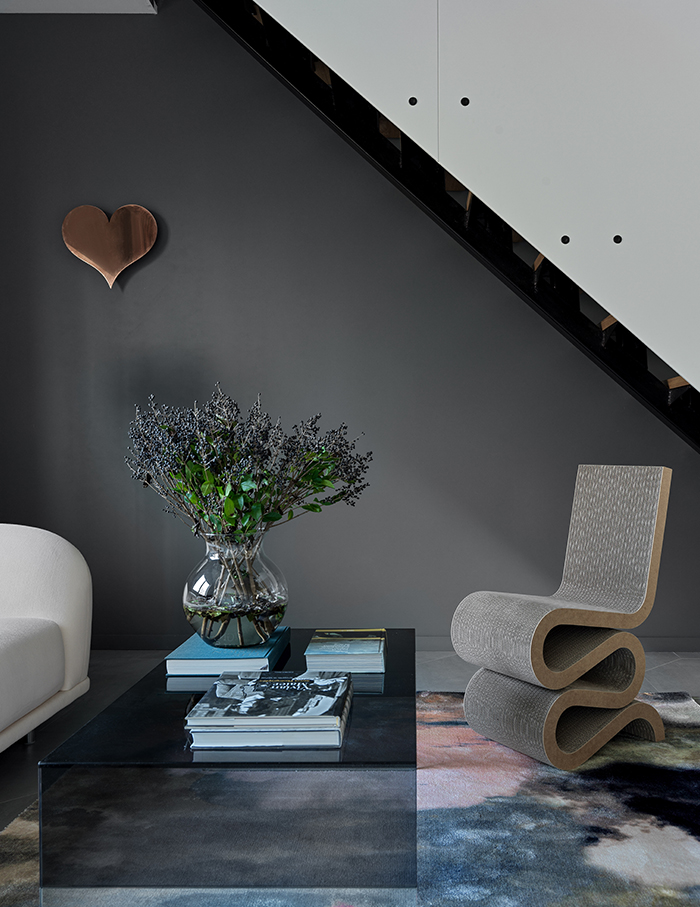 Saving the best for the last, Koleda describes the uppermost level as the platform for all artistic pursuits. Inspiration for its design came from the poster of her Marmara Dreams album, her fiance's music band. It is here that she comes up with some of her best work and finds herself to be most driven and productive.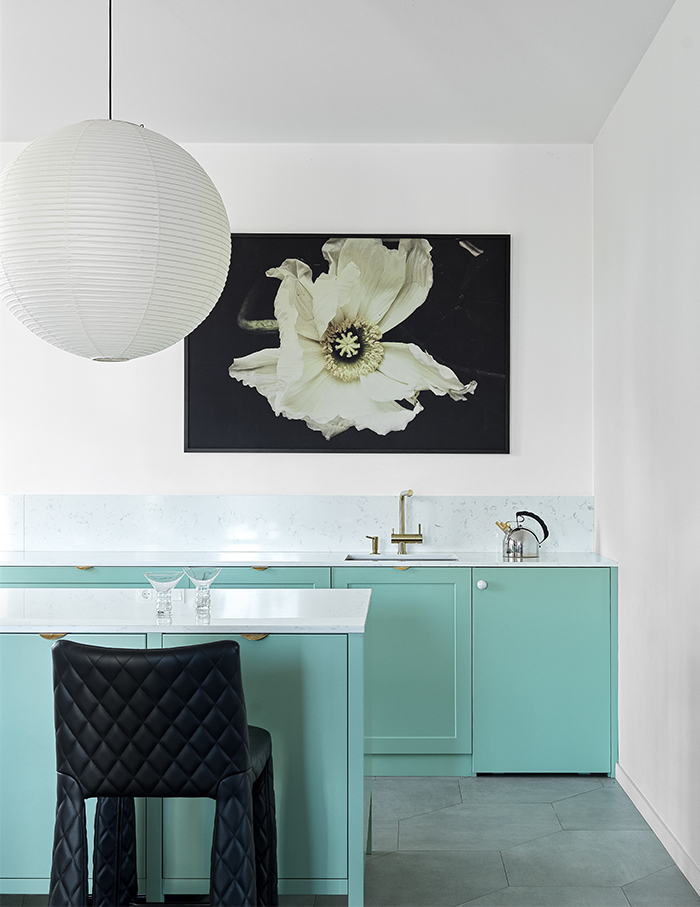 Bound by blue walls as "it is closest to the sky" and stacked with books, art collectibles and vinyls—brought back from travels and filled with memories and senses—the entire space is dedicated to stimulate creativity and experimentation. "Over time, this space will expand as we discover exciting new books and music to add to our growing collection," concludes Koleda.