Trends
#Focus on Surfaces that go beyond function and aesthetics to stimulate emotions and creativity
DEC 11, 2020
| By Sonia Dutt and Sakshi Rai
Browse through our selection of versatile fabrics, furniture, surfaces and facades that invite you to judge them by their cover this time around! Trend and Style Direction by Sonia Dutt
We love…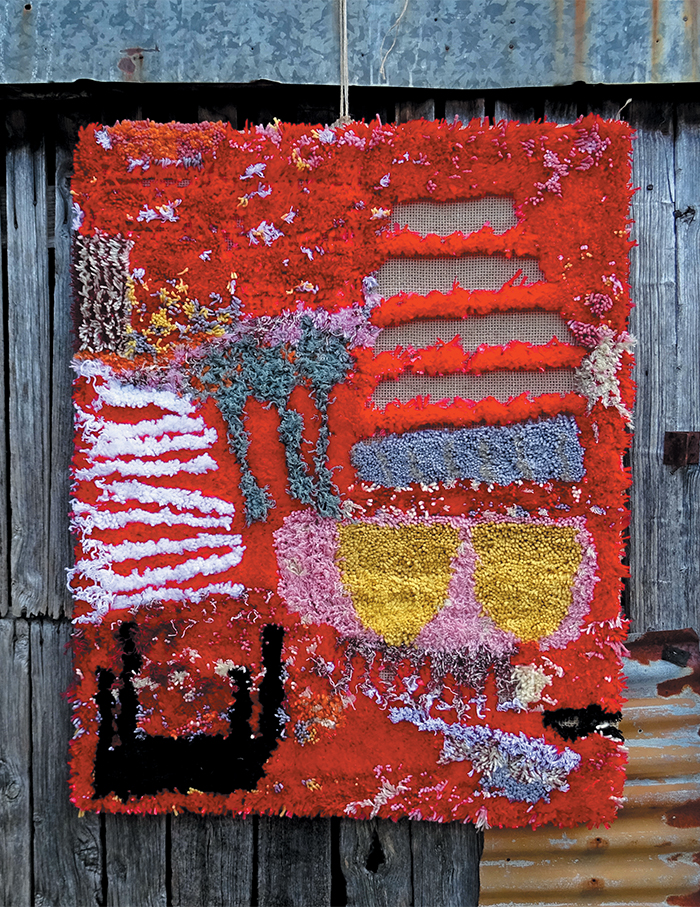 …this bespoke rug by Portugal based practice Sara Pereira Atelier for using diverse textile fragments. The vibrant and textural floor covering uses raffia, jute and wool atop a wooden frame, which also allows it to be enjoyed as a wall mounted artwork. The varying hues, reliefs and patterns seen are an ode to the artist's culture, our planet and the rhythmic cycles prevalent in nature.
#HotTrend: EXPERIENTIAL
Treat your senses with immersive textural concepts and enthralling displays that promise to stay etched in your mind long after you've experienced them
Double-curved membrane facades, studded with vibrantly coloured openings resembling bullet holes, make up the shooting ranges constructed for the London 2012 Olympics and Paralympics Games. Conceptualised by Berlin-based Magma Architecture, these iconic, tent-like structures that can be reassembled, inspire awe even today. The hollowed-out parts are an essential component in creating the animated exterior themed around the sport. However, they also function as tensioning nodes and help regulate ventilation indoors.
Get the look: EXPERIENTIAL
Sensorial and sublime: Sculptural pieces and skins that cast a spell on both, mind and soul
The Bubble I Flower Vase by Yasanche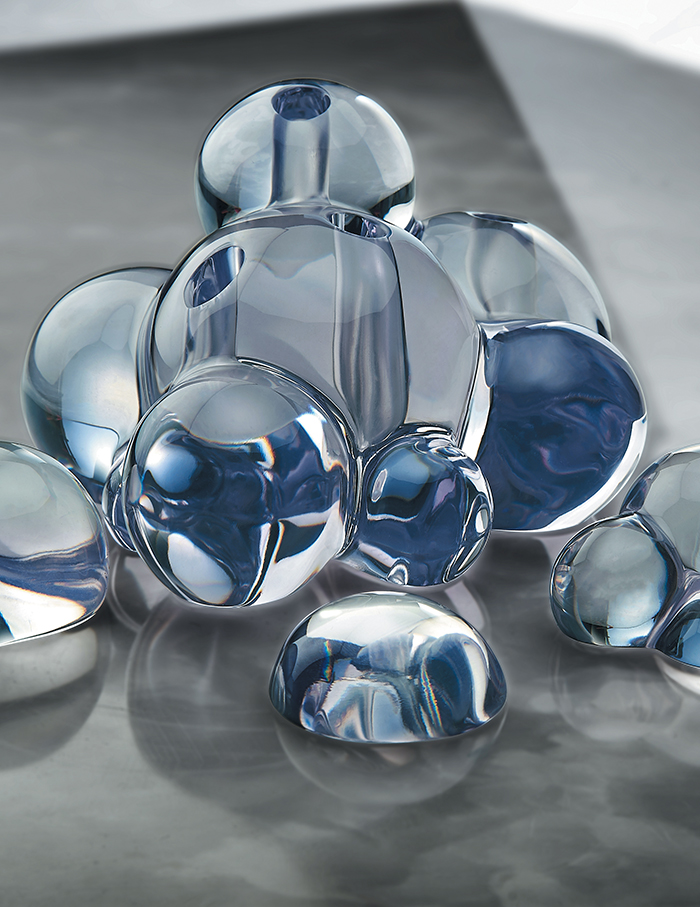 Part of the Water series by Yasanche, this vase is moulded in translucent resin using intricate hand techniques to portray the purity and kinetic state of the liquid. The serene piece gets its form from soap bubbles and their resultant froth and lather. It can hold dried flowers in its inbuilt voids or serve as a statement accessory by itself.
Moon House by SAV Architecture + Design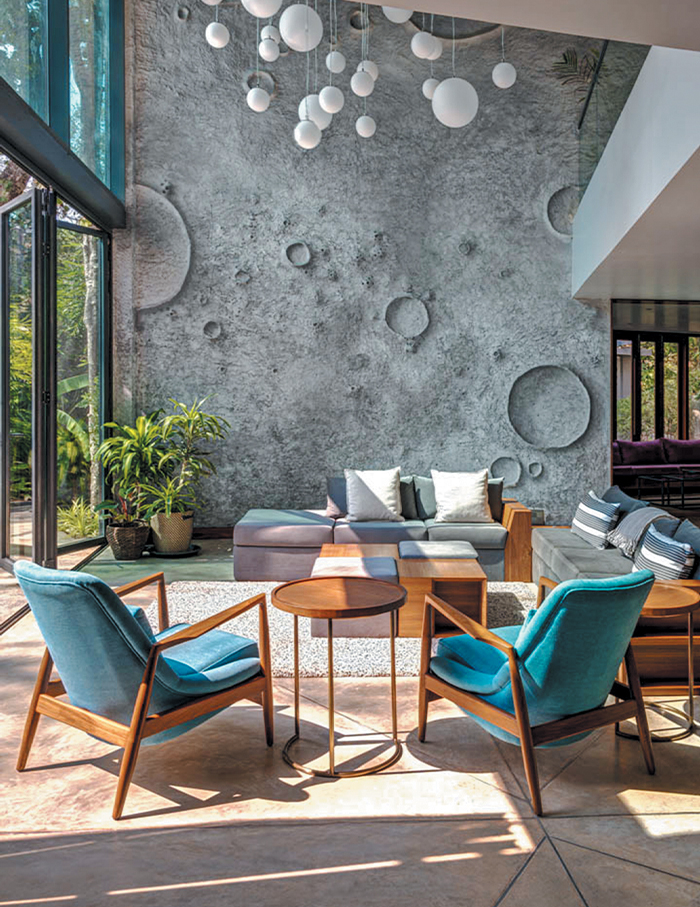 SAV Architecture + Design's Goa based residential project draws its moniker from the numerous, curved forms and raw textures reminiscent of lunar landscapes realised in its interiors. The double-heighted living room wall is conceptualised by the practice's cofounders and principal architects Amita Kulkarni and Vikrant Tike and features a customised, abstract, crater-like texture. It is hand-plastered by Goa based artists Belinda Mendes and Irwin Kaimal, which brings a unique characteristic, while also acting as a fresco mural.
#HotTrend: COMMON GROUND
Celebrate the unique heritage and local context of vernacular structures that are built to become one with their natural surroundings
Villa Mandra by K-Studio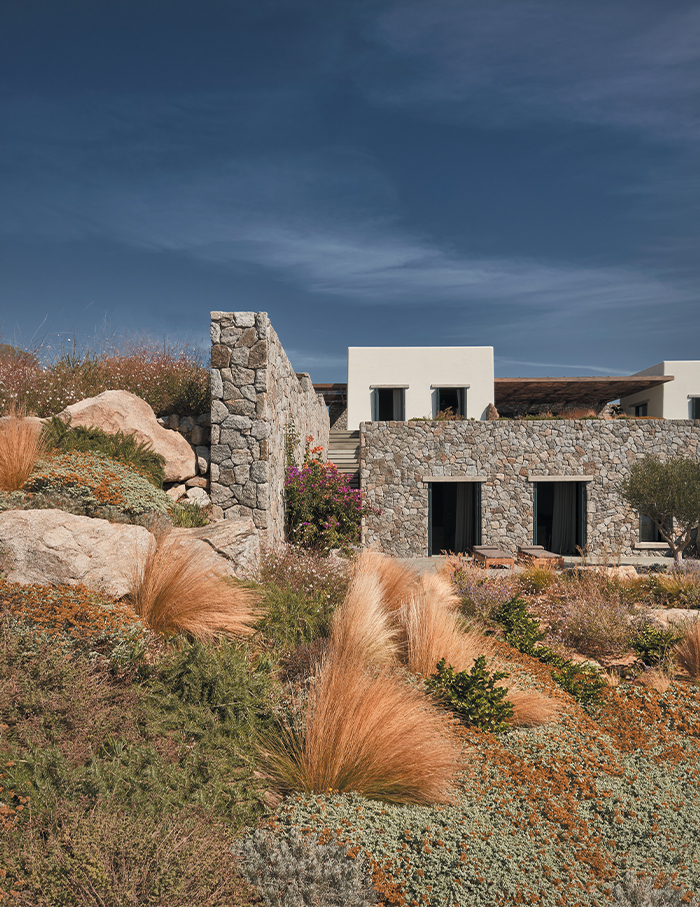 Built by Greece based architectural firm K-Studio, the breathtaking Villa Mandra is perched on a hillside in Mykonos and revels in its organic aesthetic. It features two traditionally whitewashed volumes on either side of a large, courtyard styled living area with chestnut pergolas overhead.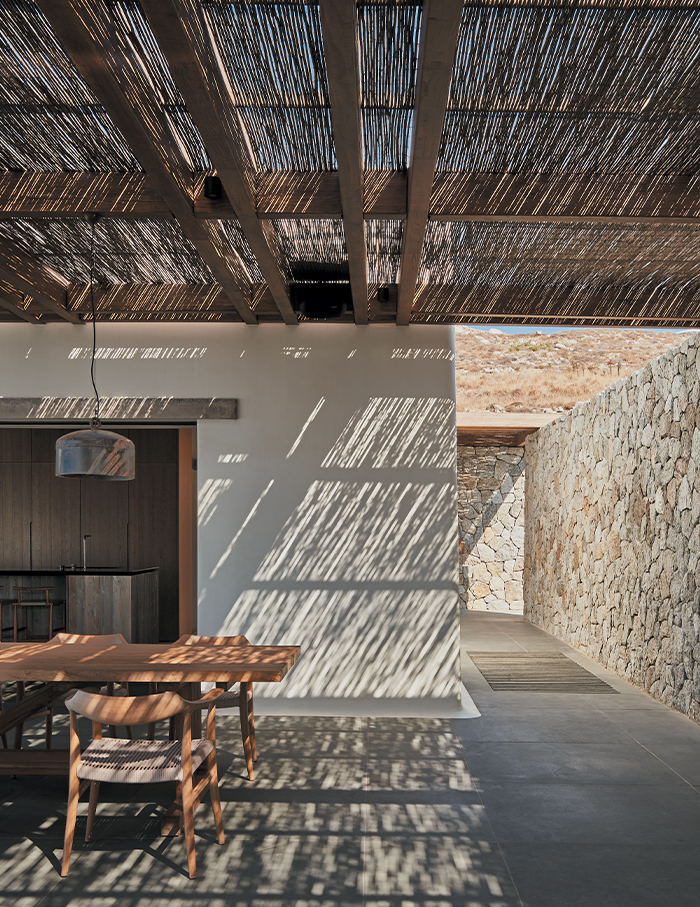 A humble palette of traditional materials such as limewash, stone and wood as well as native architectural elements including hand-built stone walls, and smooth, round-edged volumes enhance the abode's native allure.
Get the look: COMMON GROUND
Raw and rooted: Organic forms and styles, borrowed from nature's deep folds, bring the outdoors in