Design
Quirk Studio masters millennial pink and bold emerald for this Mumbai Store
NOV 15, 2020
| By Vedika Nair
A fancy design for a fancy brand… Disha Bhavsar and Shivani Ajmera of Quirk Studio have concocted the perfect mix of flamboyant, chic and feminine elements for boutique clothing label Fancy Pants's second store in Mumbai.
"In contrast to its Juhu store, which was also designed by us, this outlet plays with hot pink and emerald green," shares Bhavsar. As soon as we enter the store, we're captivated by a bright LED sign that spells out the brand's ideology to 'Be Fierce Be Fancy'.
A terrazzo-style flooring complements the vibrant interiors, while a high ceiling creates adequate volume and is cloaked in baby pink hues with wall panels. Elegant brass-finished racks and tables characterise the space, while a bespoke table with a charcoal countertop sits in the centre of the store housing the brand's accessories inside pull-out drawers.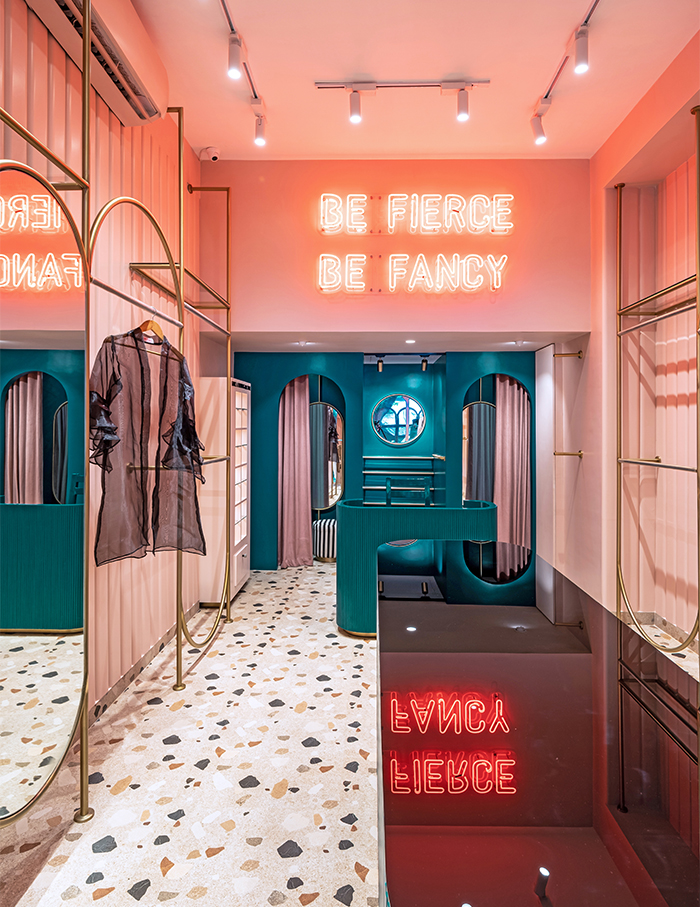 Underlying hints of black and white stripes bind the space together, while the products on display become the store's focal point. All the colours extend to the organically designed, furniture pieces that connect the curves and bold textures paying an ode to Fancy Pants' celebration of curves.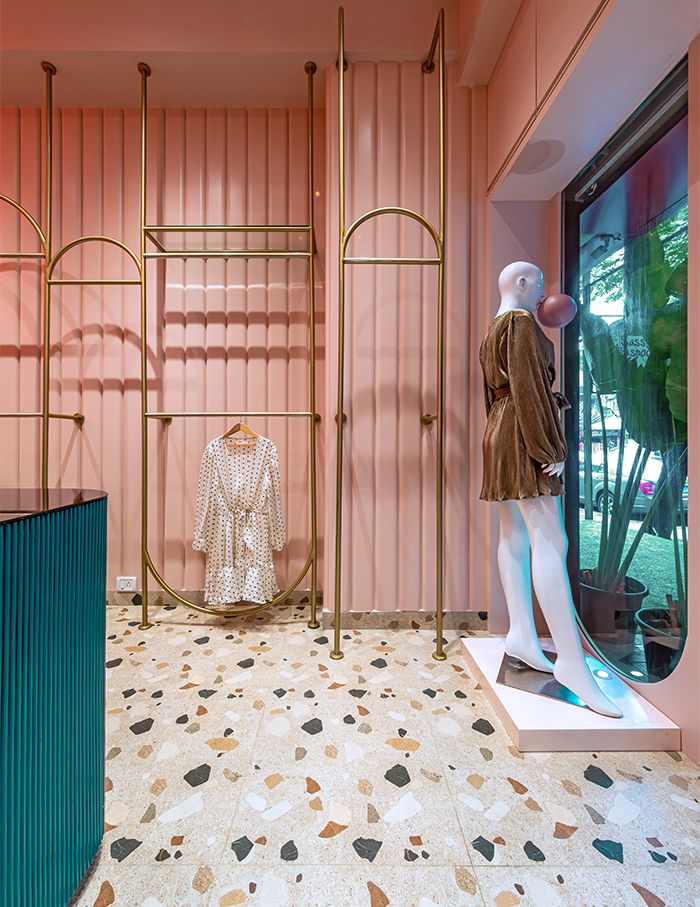 The brand's apparel caters to women of all sizes, regardless of their body shape. This core value finds manifestation in the design through various elements. The dynamic, contrasting combination of colour tones, along with the emphasis on the curved design details, perfectly augments the drama within the store, making it a visually inviting, spatial experience.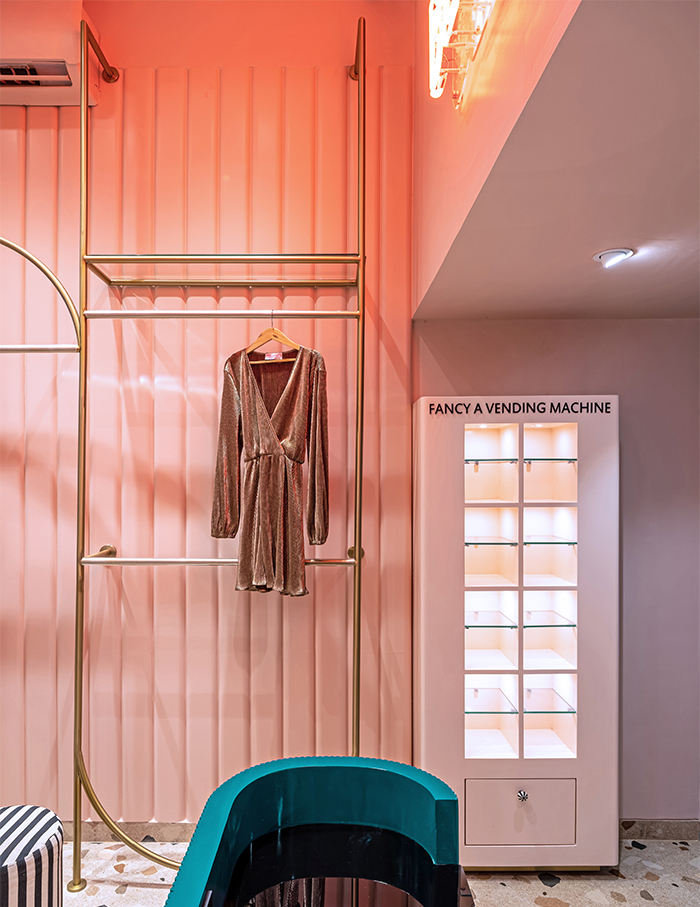 Classic arches throughout the store lend an artistic aesthetic reminiscent of shopping arcades. The dressing rooms come with a semi-circular cutout wall, veiled in vivid hues of pink and emerald, and provide a textured backdrop. The pink continues in the drapes of the dressing room.
Track lights and recessed downlights offer optimal illumination and transform the entire store. A dummy vending machine sits inside to create a leisurely experience, while adding to the quirk of the store. "While the store is filled with warmth and visual stimulation, the space is designed for a seamless shopping experience," concludes Ajmera.