Design
This festive season, let your homes steal the spotlight with The Royale Glitz Ultra Sheen by Asian Paints
OCT 11, 2022
| By Pratishtha Rana
That's the thing about the word glamour — it is as surprising as it is intriguing. Especially in the sphere of interiors, decor and making up a home, elements of glamour fling open the world to possibilities of elevating the mood and visuals of the spaces we live in.
With the festive season inching closer to our doors, it might be just the right time to reel glitz and opulence into your abodes. And what better way than to dress up the walls of your home in a new skin that steals the spotlight — enter Asian Paints Royale Glitz, a premium range of paints in the brand's Royale portfolio.
Maintaining eclecticism and doing away with any traces of monotony, a home enlivens truly when its walls do. Whether one is entering their new den marking the onset of festivities or they are just seeking a more extravagant way to revive the existing interiors of their home, draping the walls with The Royale Glitz Ultra Sheen will readily imbue a luxurious finish, stamping the walls as that one statement element that starts conversations on achieving interiors that are trendsetting as well as timeless.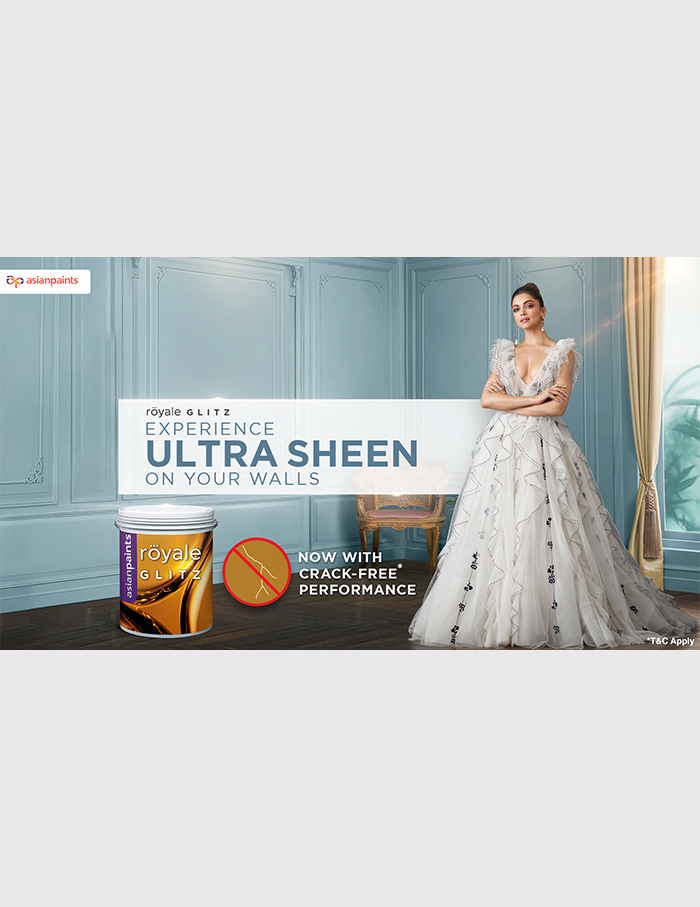 Adding to the festive makeover of homes, The Royale Glitz Ultra Sheen paint comes with a seamless Teflon finish that is in fact crack-free* and stain repellant, so those accidental spills and smudges can stay at bay throughout and won't penetrate into the layers of the wall. The great thing about Teflon coating is also its washability, making it all the more easier to keep your walls shining neat and spot-free!
The ultra sheen paint by Asian Paints brings forth double sheen levels that make the walls appear polished and shiny with a hint of glint demanding attention of the guests and anyone who passes it by. Adding a ravishing new touch to the interiors, the performance of The Royale Glitz Ultra Sheen is not just limited to the walls but also in its ability to complement all that's around – furniture, artworks, carpets and rugs and decor accessories.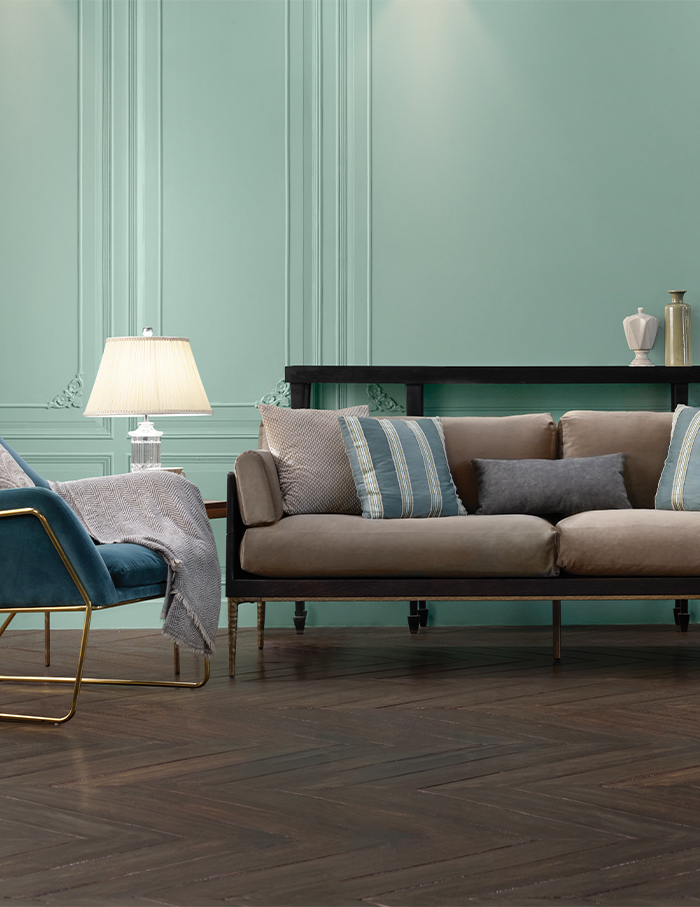 Devoid of carcinogens, mutagens and reproductive toxins, the ultra sheen paint is designed such that it prevents fungal growth on walls, making it a perfect, long lasting paint for a home. Created to deck up homes across styles, be it minimal, maximal, modern or traditional, the paint comes in an assortment of 35 exclusive colours by Sabyasachi in Royale that spell variety and vivacity of a kind – from understated whites, creams, olives and ochres to bright emeralds, blues, reds and maroons.
Explore the glamour of The Royale Glitz Ultra Sheen by Asian Paints here
Disclaimer: 
*Only Hairline and Shrinkage Cracks covered. For more details on product and warranty, please log on to  www.asianpaints.com/royale-glitz.html