Design
Ferelith by FURNICHEER is an unconventional confluence of colour and creativity
NOV 17, 2021
| By Ankita Rathod
Aptly christened Ferelith, a feminine Swedish name, the bespoke apartment in Mumbai plays host to unconventional ideas and design narratives. The 700 sq ft home designed by Ms Subhangi Vaidyanathan, founder, FURNICHEER encompasses a bohemian vibe with a strong sense of identity.
It was a serendipitous experience during the homeowners' visit to FURNICHEER's studio where the space inspired them to seek design expertise from Vaidyanathan for their new abode. Plans were set into action over numerous cups of tea as the designer took creative inputs from the family.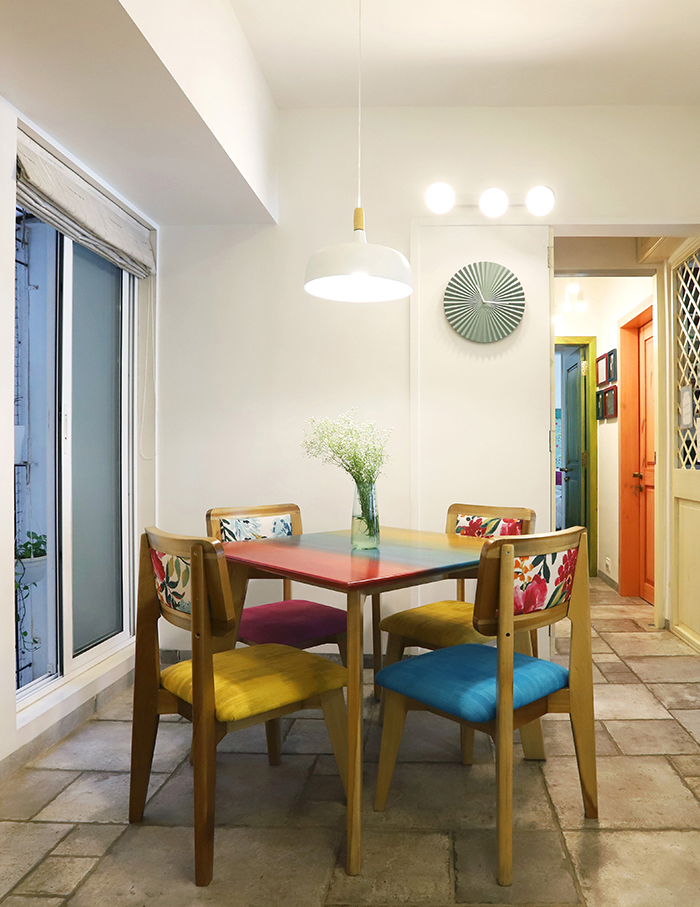 A reverie of colours and customised furniture, the home stays true to its homeowners personality. For this family of three, FURNICHEER has exquisitely designed a sofa, dubbed Zinnia, which is ergonomic, durable and  elegant. With seasoned kiln-dried solid wood and cushioned with branded medium density foam, the sofa offers comfort, strength and panache.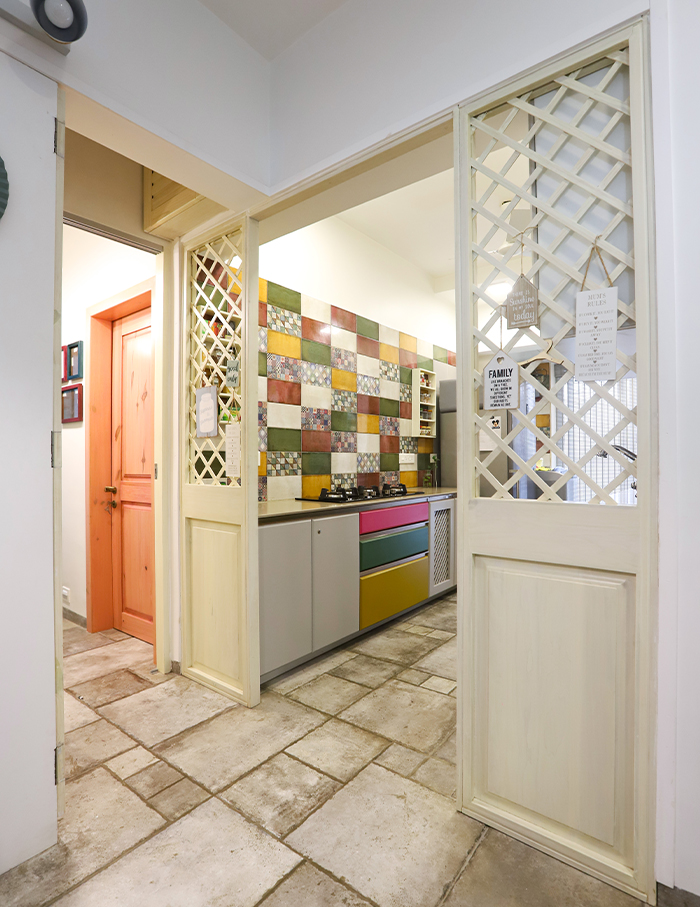 Alongside edgy designs, FURNICHEER has adorned the furnishings at Ferelith with vibrant fabrics. As both the Delora chair in the living room and the chairs at the dining area are upholstered using  fuschia  and yellow solid and floral  fabrics, bringing forth playful energy to immerse in.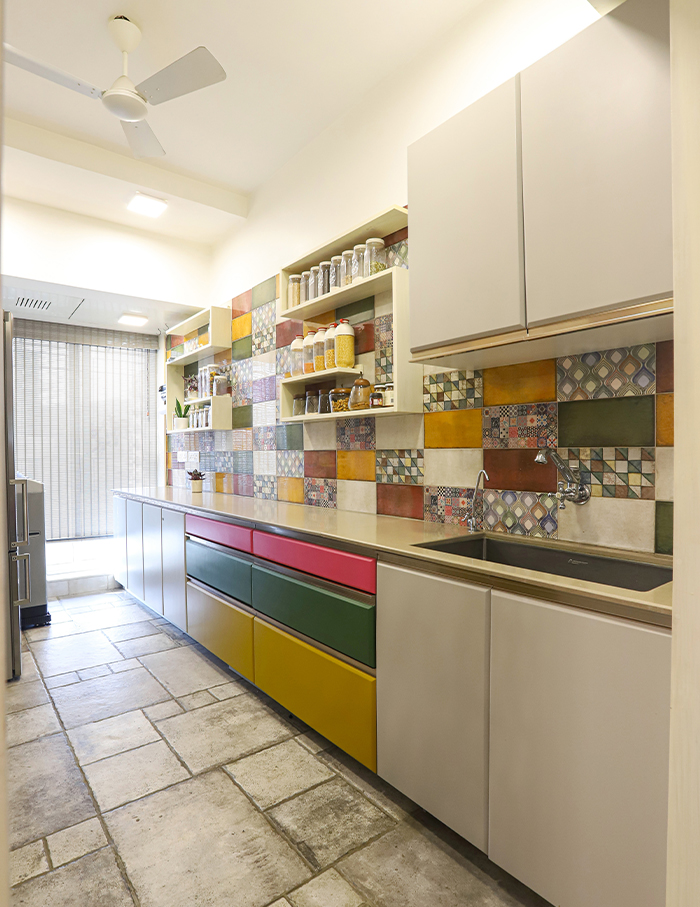 The kitchen was  a 6.5 ft aisle, with counters on either side that were narrowed by FURNICHEER to create additional space. The multisized flooring, enhanced with epoxy grout tiles adds a rustic element to the space which is otherwise classy balancing the best of both worlds.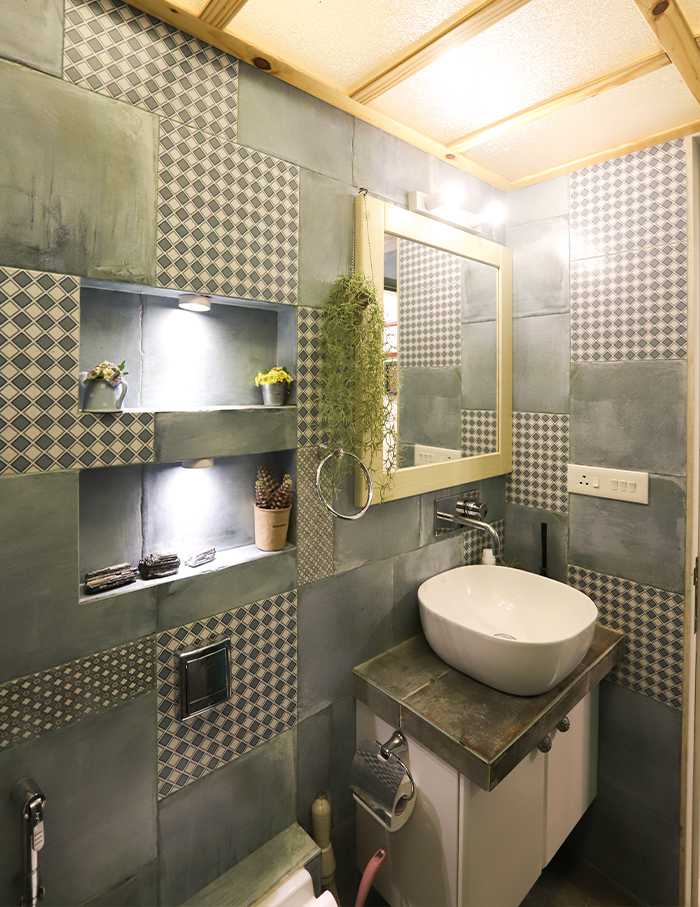 While the home has been rendered akin to a canvas that brings together multiple dispositions and characters, it also came with its set of challenges. Vaidyanathan has successfully assimilated individualities and preferences of every member of the family into the lovely home. With colours, patterns and textures intermingling at every nook and junction, this home transpires as a true reflection of its people.