Homes
Fashion designer Tarun Tahiliani's venture, Ahilia Homes, crafts a contemporary holiday dwelling on the rustic Goan backwaters
JAN 30, 2023
| By Nitija Shastri
An unassuming contemporary house sits pretty, satiated with elements of diverse styles—there is country, an element of modernity, and a rustic blend of minimalism and jagged elegance. This cosy Goan holiday home, built for an industrious couple, is a fresh respite from the hustle and bustle of the city. Here, they unwind, host soirées and bask in the warmth of the quiet morning sunshine that trickles through almost every corner of this private dwelling.
A few short steps inside and the neutral palette gives way to rich, earthy elements. The high ceiling and outlandish chandeliers in the otherwise somber decor grab the attention.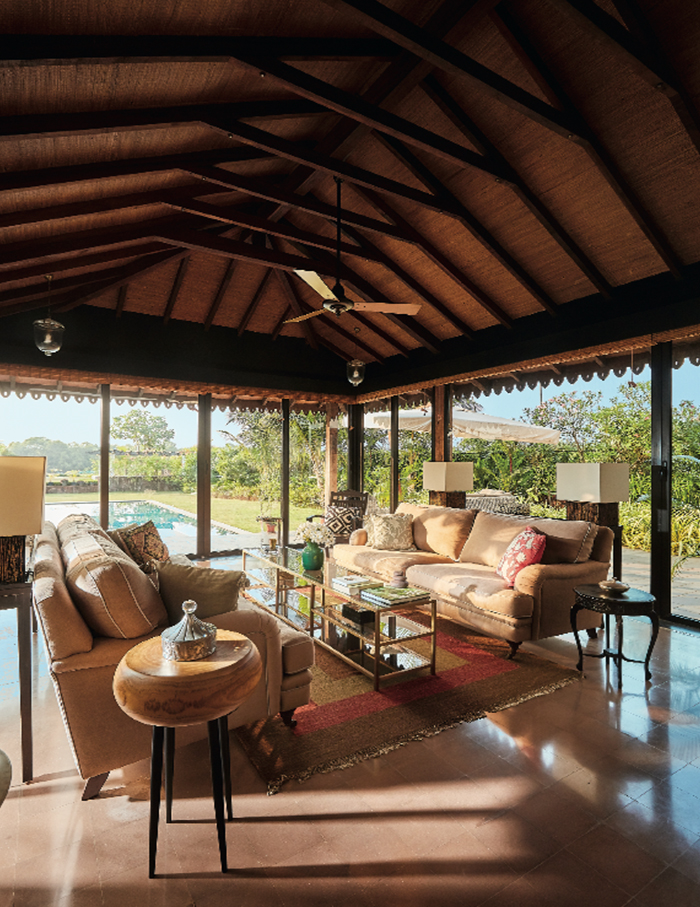 "I think one requires certain pieces that are striking, everything can't be dull and sober," says Bindu Vadera of Ahilia Homes. The firm, helmed by Bollywood's favourite couturier Tarun Tahiliani fashioned the glamorous yet earthy interiors of the home.
The brief was simple: "Classic, fine taste and a need for functional spaces that would fit a holiday home," explains Tarun. To accentuate the rustic frames, rafters and chattai cladding line the extended roof in the living area. This opens up a splendid view of the infinity pool that reflects the bright sky, green lawns and backwaters—a mesmerising sight that soothes the mind and soul.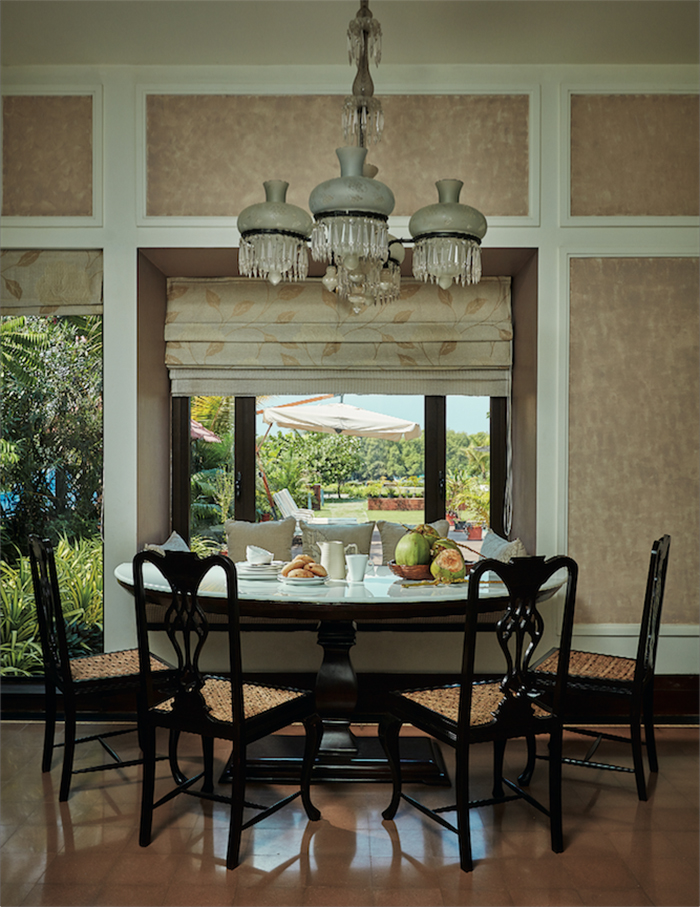 The bedroom adorned in muted shades upholstered in neutral colours like cream, taupe, beige, biscuit, sand and invokes languour—leeching away stress, radiating peace.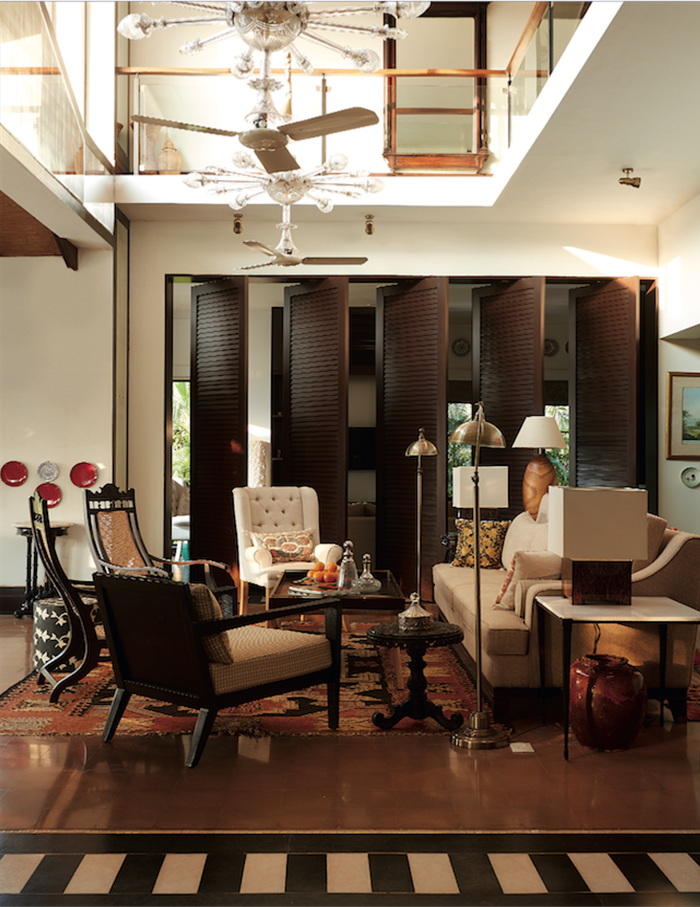 As the sun sets over the horizon, a breathtaking scene unfolds. Coconut trees swaying in the breeze and the backwaters shimmering in the light of the dying sun. This is a home that is one with nature.
Scroll below for more images from this serene home…