Homes
FADD Studio expertly pair midcentury modern details with handcrafted pieces to furnish this palatial residence
NOV 22, 2020
| By Farah Ahmed Mathias and Dhaval Shellugar
When we first met the clients, they addressed their need for a traditional home with earthy colours and ethnic elements.
However, after a visit to their neoclassical bungalow—a 5,000 sq ft and three-storeyed structure—in a gated community in Bengaluru, we were convinced that the way to go was "midcentury modern", so there would be no incongruence between the inside and outside.
Our task was quite simple as they trusted our design sensibility completely.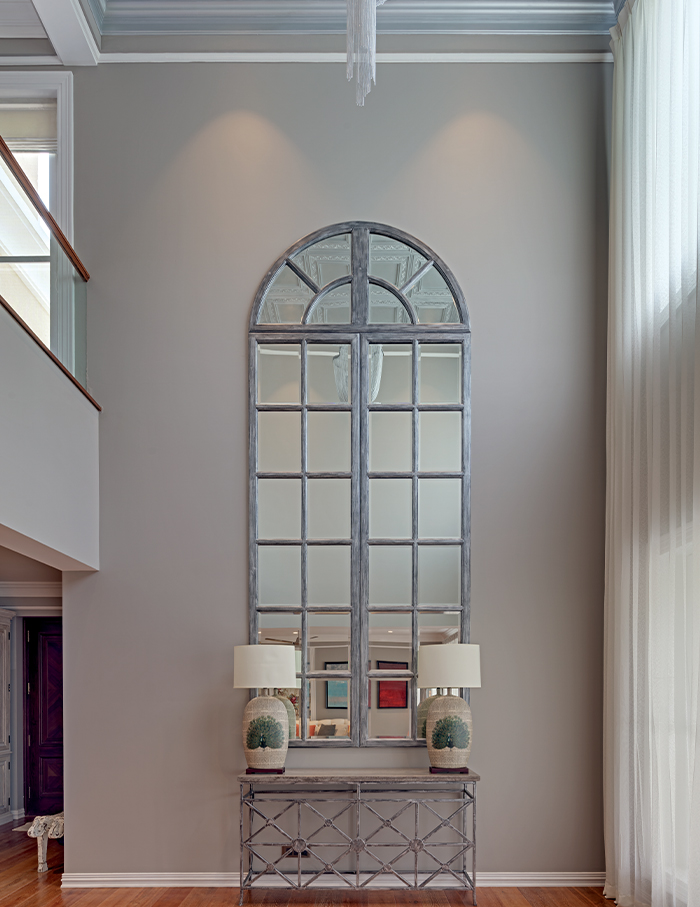 Blended to perfection Within a neutral shell, we focused on textured materials and attention to detail. The flooring throughout is wood, broken by vintage patterned tiles only in the dining-cum-kitchen area. The breakfast nook here was custom-made to match the teal modular kitchen.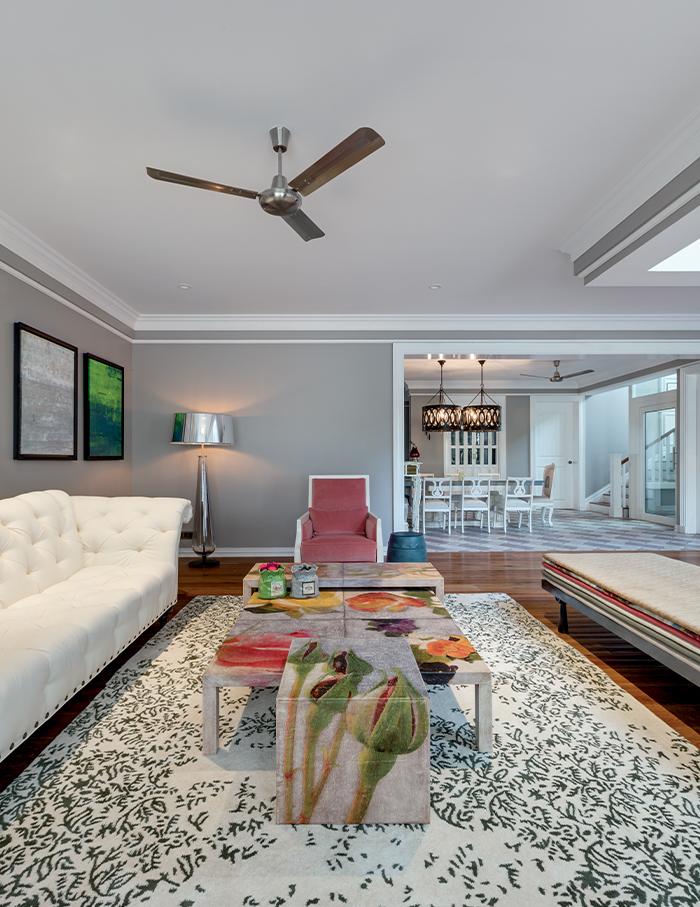 It leads into the refurbished dining corner that combines with the living alcove—this is one of our favourite areas because of its unusual openness. What we really enjoyed experimenting with were the antique rosewood Chettinad table and chairs, sourced from The Vintage Shop and refurbished by local artist Aarti Karwayun.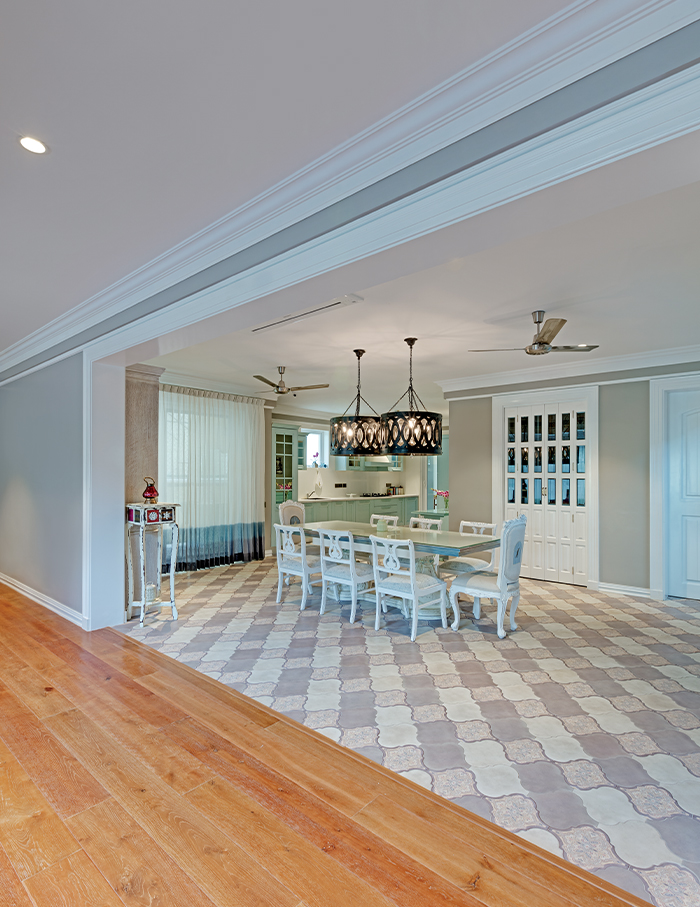 Hue balance Mature pastels, abstract art and fine detailing make this house a paradigm of understated style. Most of the walls are in soft greige, complemented by a white cornice.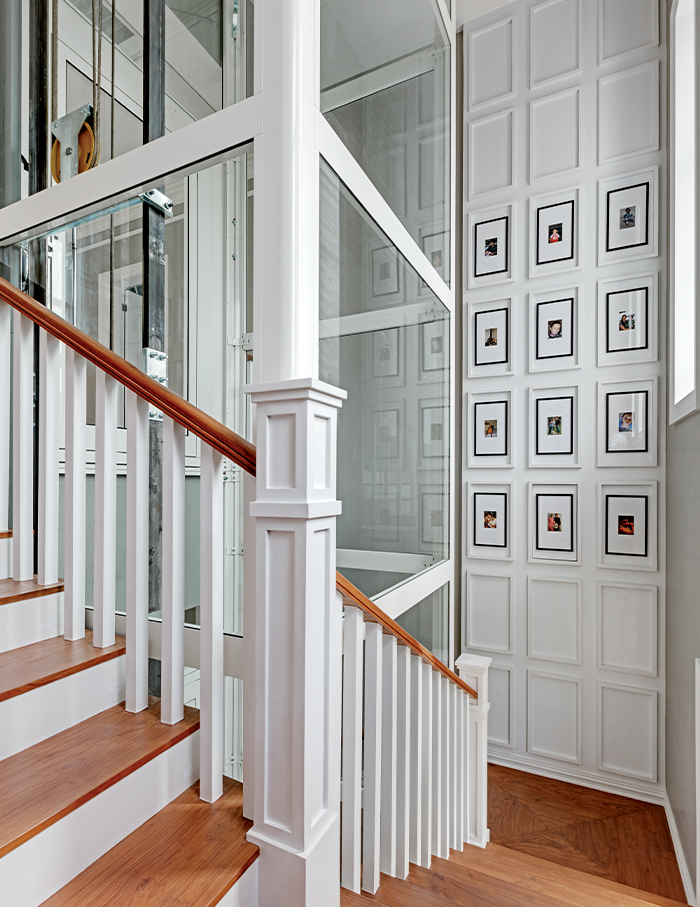 The bedrooms use soft olives and lilacs with custom beds and wardrobes, while the living room pieces include a white Chesterfield sofa, coral chairs, bench, coffee table from PortsideCafé and paintings by Naina Kulkarni. In the family room upstairs, teal and olive dominate and is supported well by reclaimed art.