Lifestyle
Experience de première classe shopping at Qbik's new, modern-aesthetic Dhan Mill store in New Delhi
DEC 11, 2021
| By Twinkle Tolani
Completing 10 years in the fashion industry, Qbik has launched a new store in The Dhan Mill, Delhi. An experiential store, it urges you to slow down and enjoy exploring the world enmeshed in quirk, modernity and Indian tradition.
The avant-garde styles make for a fantasy-like, spacious store with a sprawling shop floor and an office-use mezzanine floor.  The space is an amalgamation of luxurious interiors coupled with rich furnishings. Qbik uses a colour palette of grey, mustard, white, black and mint.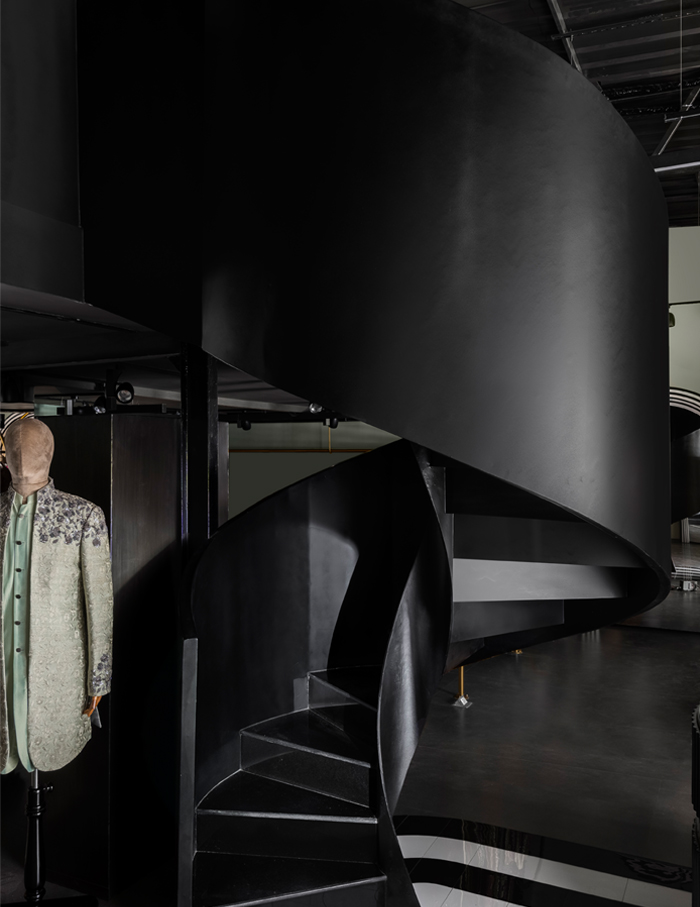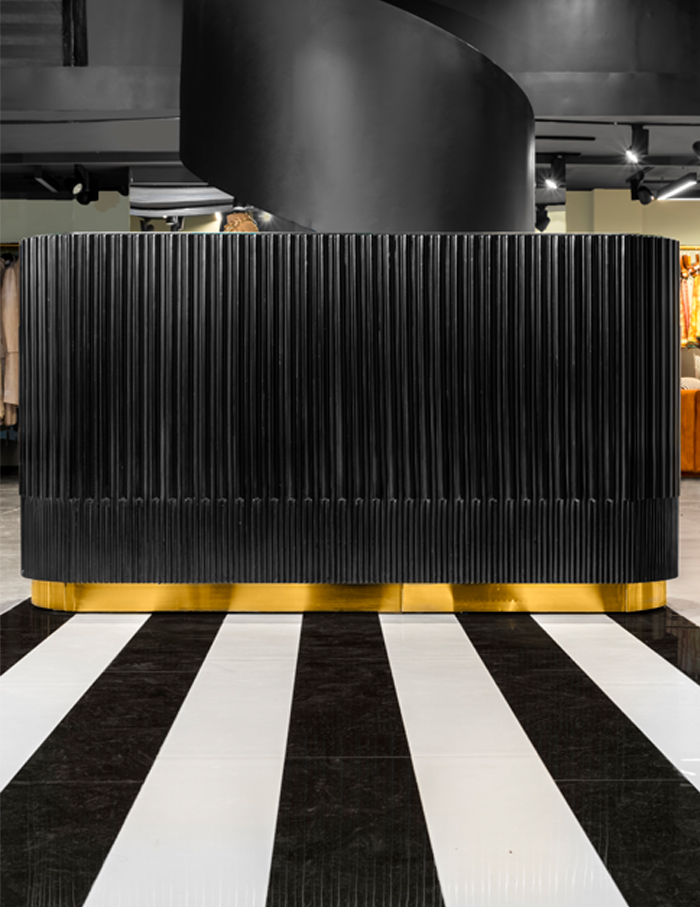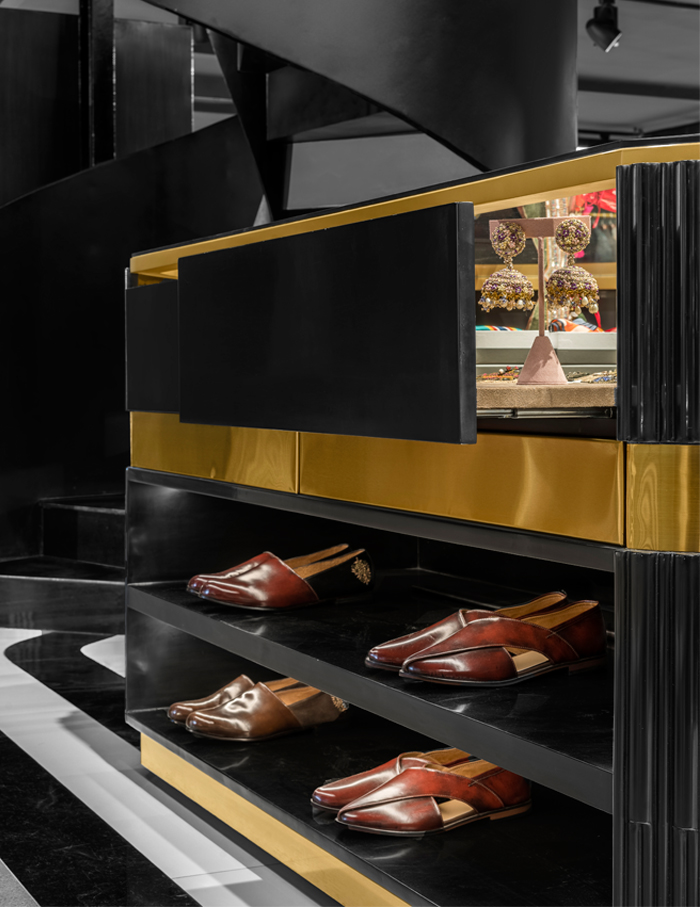 Staple to the brand, black and white stripes make an eclectic entryway at Qbik. The round black staircase suspended by just one iron pillar and the exposed ceiling speak of a rustic, industrial look.
Envisioned as a place to explore at a languishing pace, the store showcases the designers' signature occasion wear for men, women and unique accessories; along with a special salon for brides and grooms.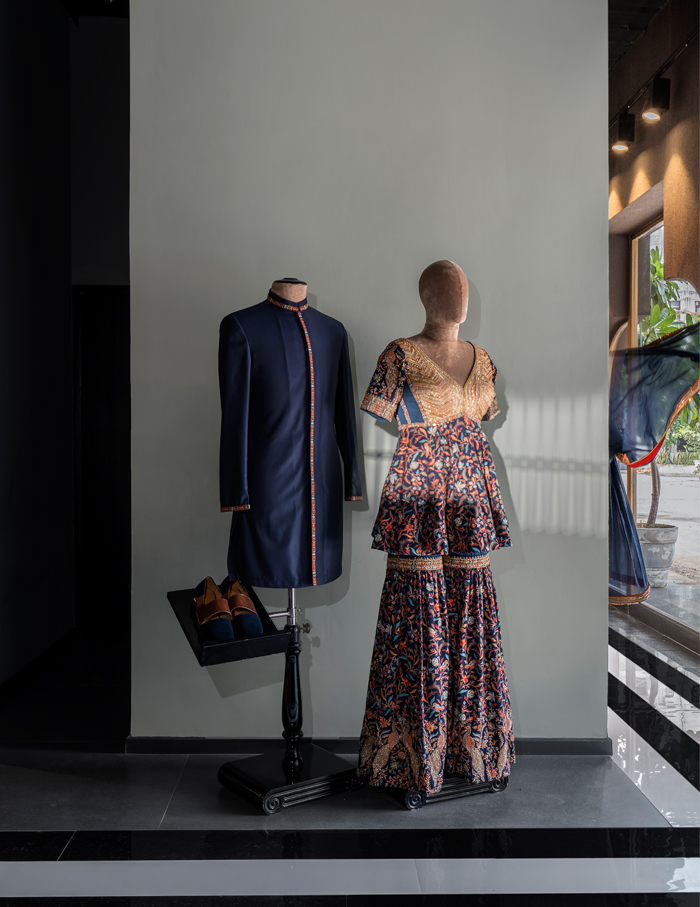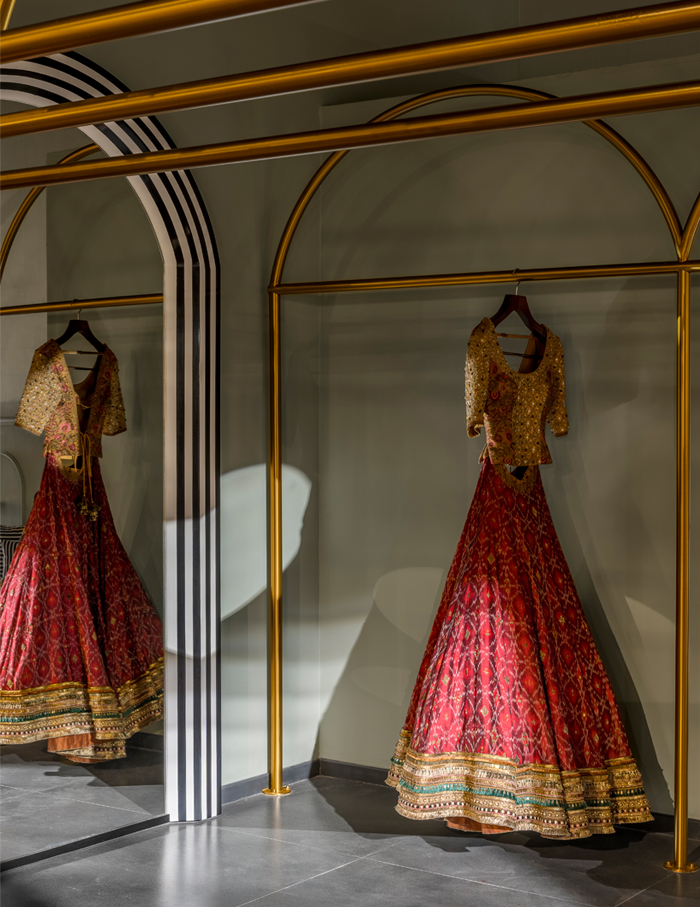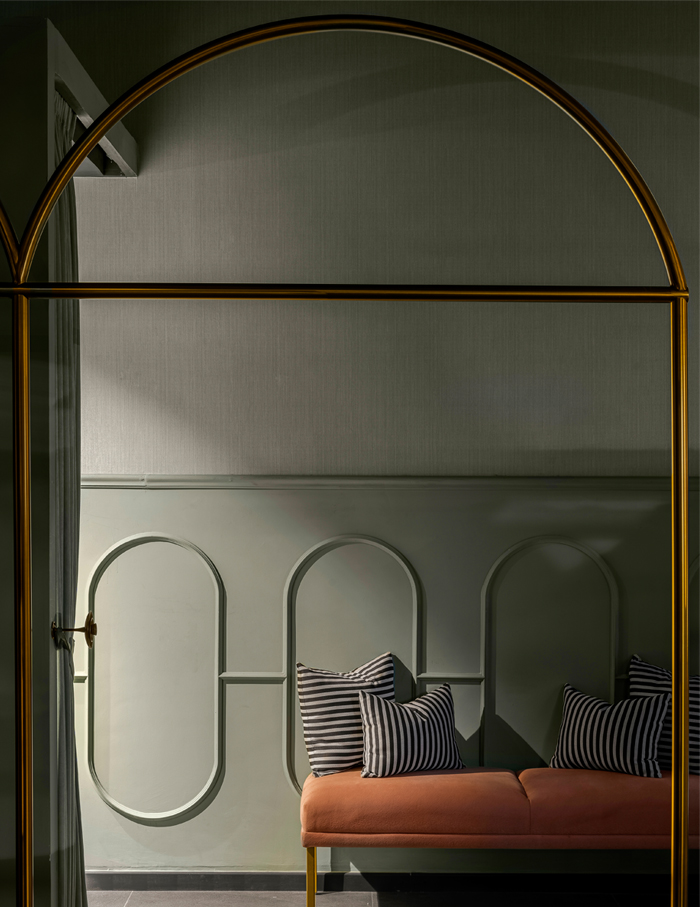 The brand offers a unique section for men's suiting fabrics, suits and tuxedos with selections from Scabal, Dormeuil, Reda amongst others to choose from and is also known for their bespoke tailoring services.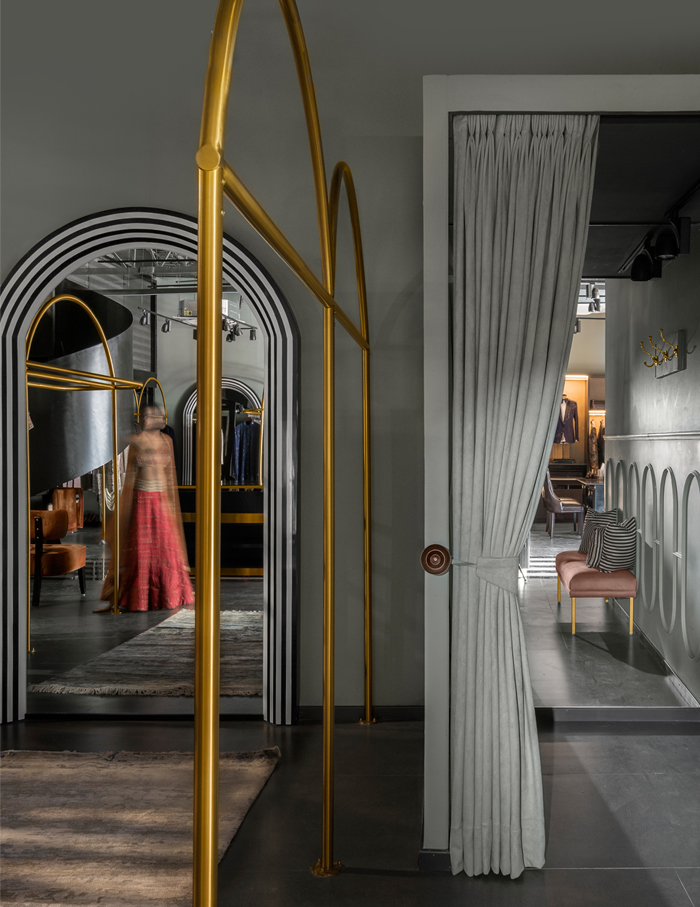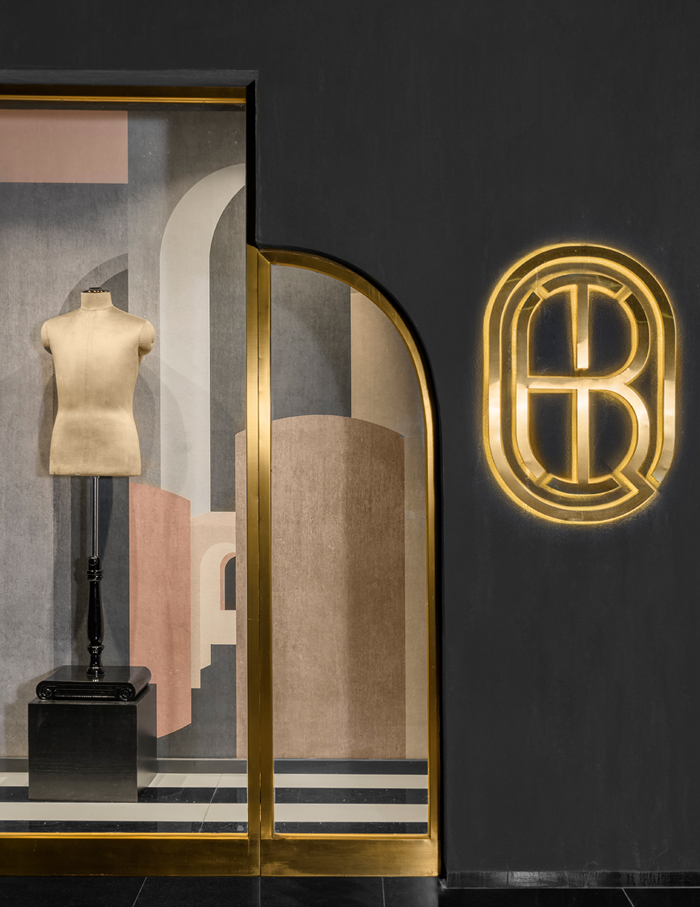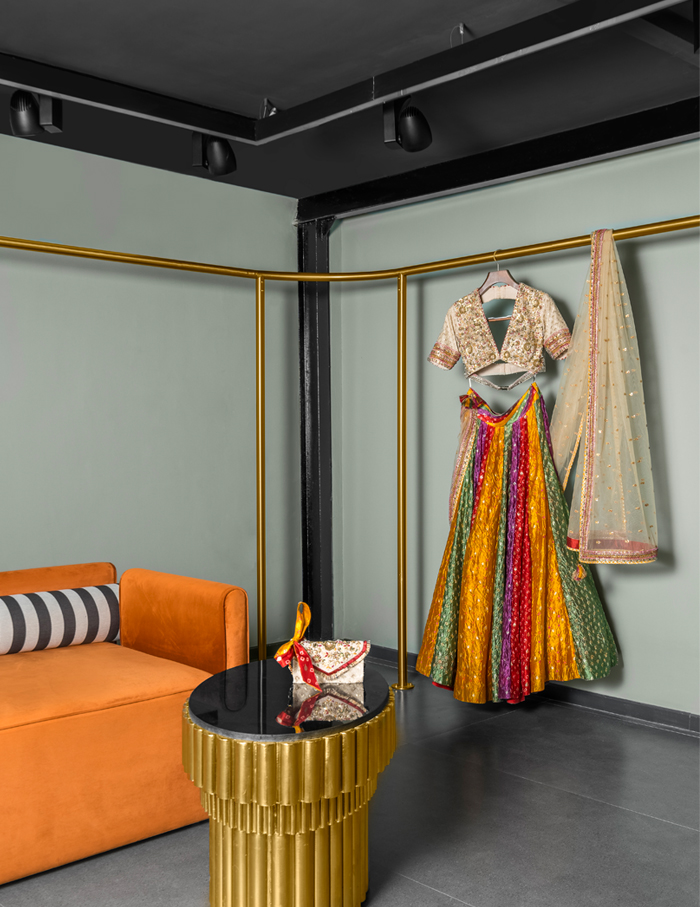 "We are excited for our flagship location. This store has been extremely special as we have also completed 10 years of serving in the Indian fashion industry. The expanse of this store is really something that attracts clients. We have worked the hardest on our 40 feet facade. The half D shape structures of the show windows and the racks inside the store are derived from our new logo mark which has transitioned from a cube itself. Just the right tone of gold for our logo and windows, the charcoal grey textured front wall and the signature white and black striped awning make our facade truly stand out in Dhan Mill," say Vrinda Sachdev and Gurinder Singh, Founders at Qbik.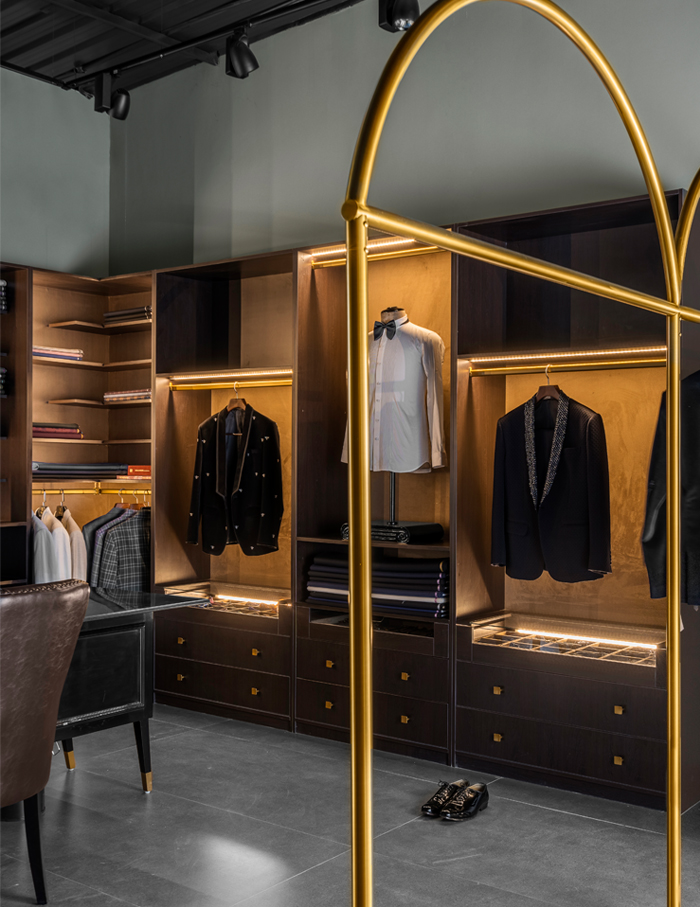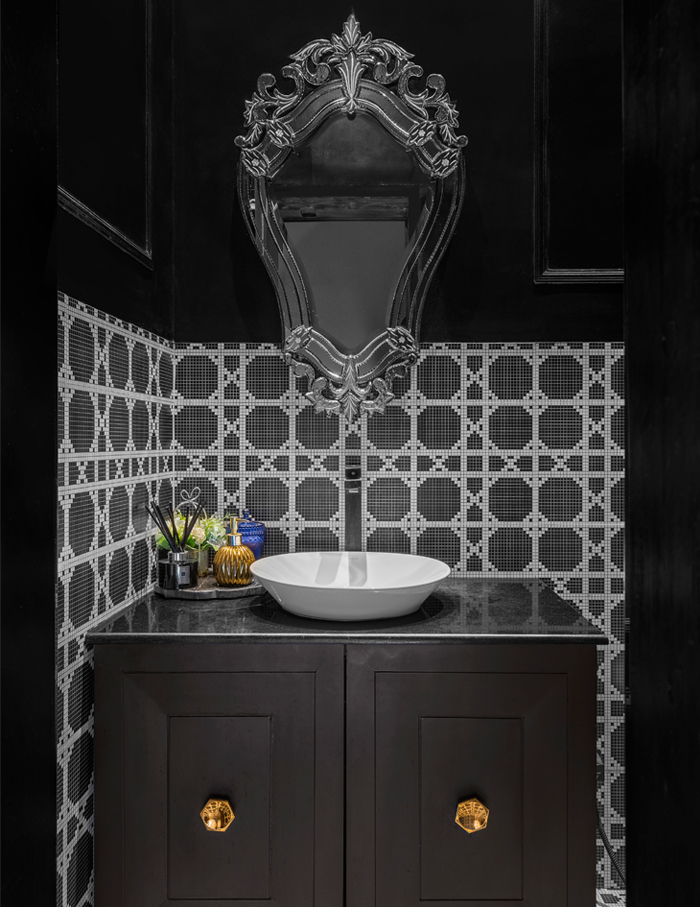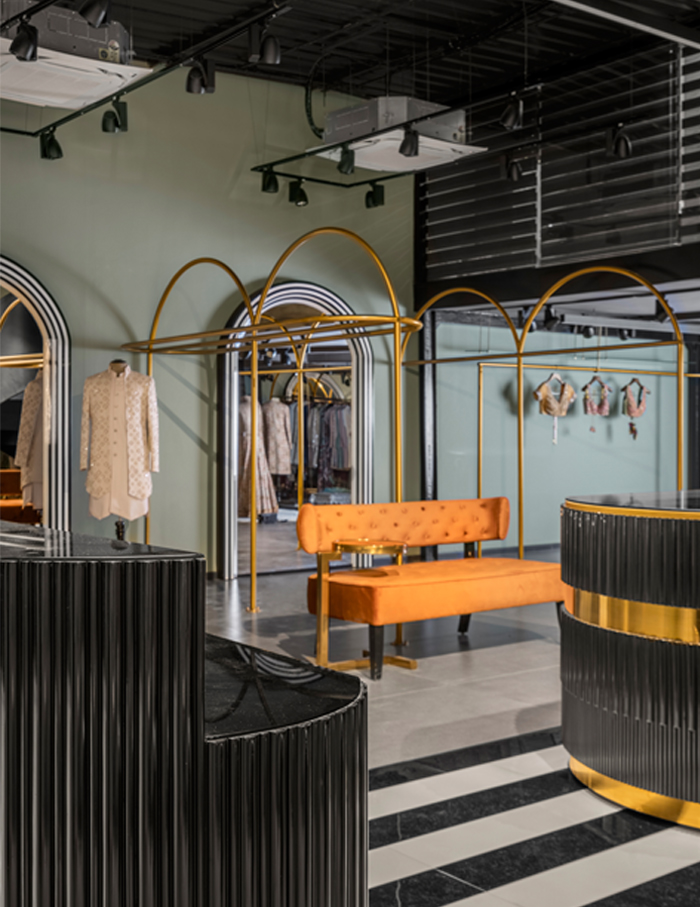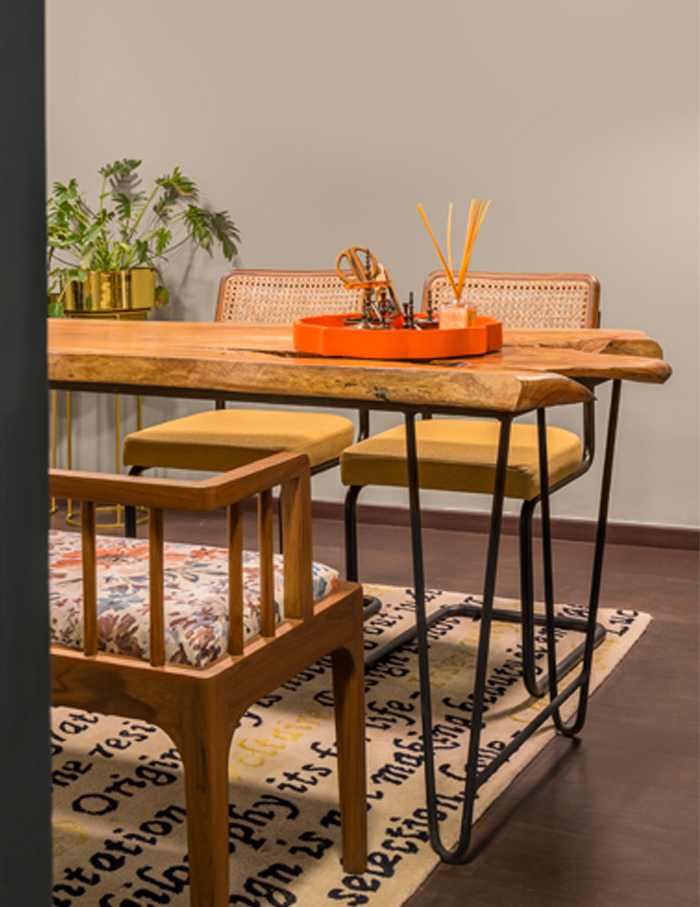 "Every architectural element stands out as a prominent feature, reflecting Qbik's avante garde styles and vision. The stripe flooring is inspired by their signature monochrome stripes saree collection. The arches, levels, metal tones and over curves are taken off from the displayed signature prints and embroidery details. The curved staircase and mezzanine floor drive attention to detail with a reverential commitment to craftsmanship. Taking their visual language further, the new space boasts of luxurious interiors with rich furnishings in the signature colour palette of grey, mustard, rust, white and black. The furniture has impeccable detailing and has managed to divide the store into sections that can host 5-6 clients at a time," elaborates designer Poonam Mehta from AMPM Designs based out of Pune, the brain behind Qbik's impressive stores in Delhi.