Design
Escape the city chaos and retreat to co-owned villas in picturesque locations with YOURS
SEP 22, 2022
| By Shriya Goyal
Living and retreating picturesque villas tucked away from the bustle of cities is a coveted dream. Be it the shores of Goa or overlooking the mountain ranges at Nilgiris, the concept of second homes is on the wishlist of many. Bringing to India the concept of co-ownership of luxury residences, YOURS, a Bengaluru based company has introduced a socially and economically pragmatic way of owning a luxurious home in a beautiful destination.  
Co-founded by Shravan Gupta, Sudeep Chandran, Naresh Nagaraj and Shalini Gupta, YOURS curates and manages villas at scenic locations starting with Goa, Alibaug and Nilgiris. The desire for a simpler, cleaner, stress-free life is driving people to invest in additional homes far from the metros' madding crowds—be it as a primary residence, portfolio diversification, aspirational lifestyle choice or an investment in the current real estate market. This introduction of co-owned additional homes in India is establishing as a relatively uncomplicated way of owning multiple homes in different destinations.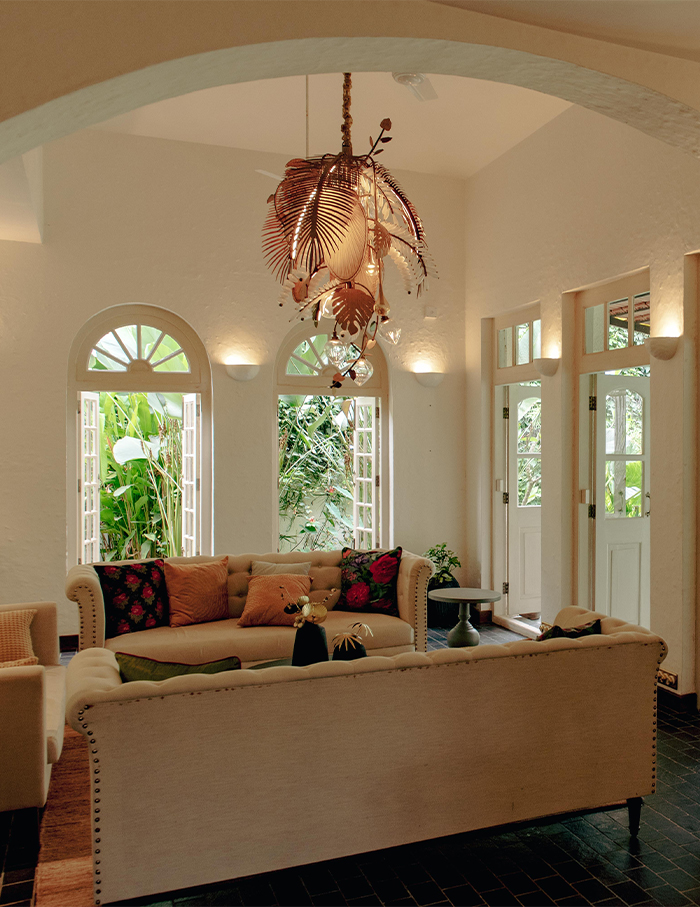 Design and Decor
Good design goes hand in hand with functionality. A subtle palette with occasional pops of colour, cosy furniture in cane and wood and charming decor pieces furnish these properties with a soft appeal. A relaxed vibe brought out through the surrounding greenery, style of furniture and decor, outdoor seating spaces and private pool with basic principles of vaastu is a common thread that ties the design of all properties. 
Site, setting and size being the key—each villa should have a unique aspect to it. Shalini Gupta, Co-founder and Head of Design says, "We want our villas to have a reflection of the local area that the villa is located in. We try to capture that essence in our interiors combined with modernism."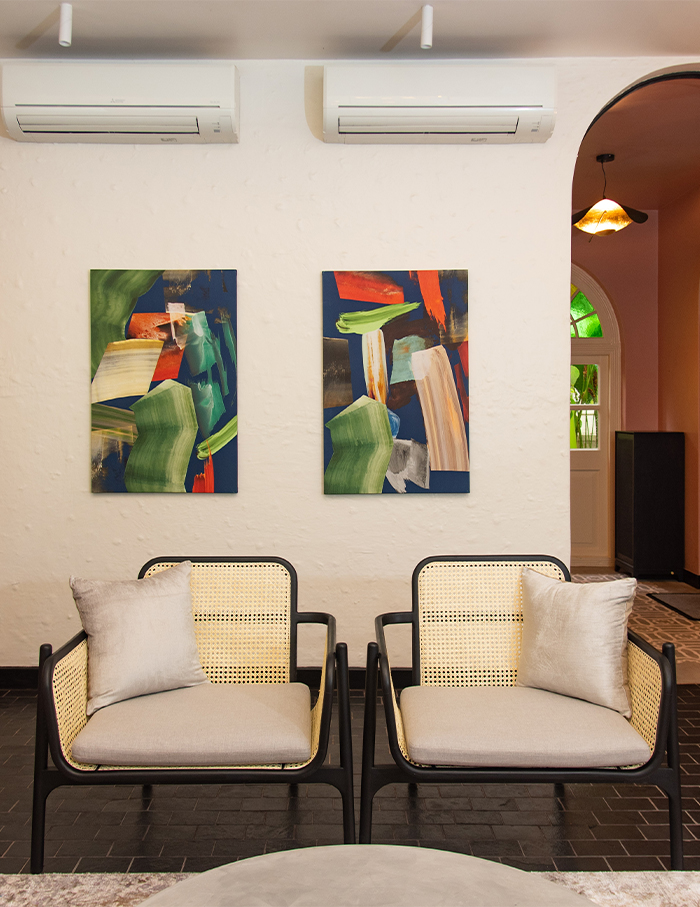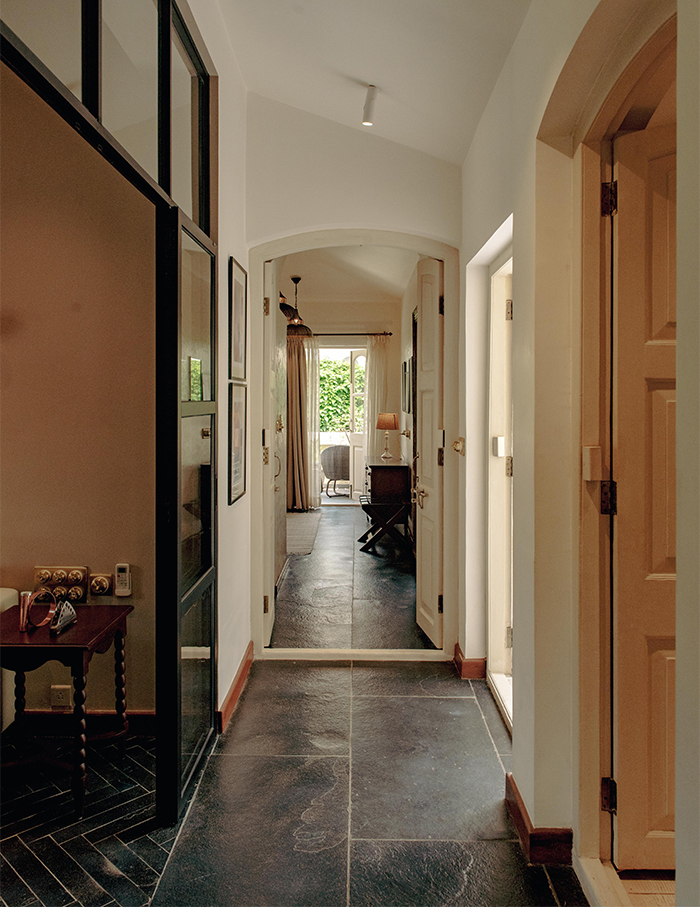 YOURS Fonteira is a three bedroom villa set within a gated community in the verdant village of Assagao in North Goa. With a contemporary appeal, it is furnished in a sophisticated palette and abundance of greenery. Within walking distance from restaurants and shopping areas, the property is still tucked away to enjoy the peace and privacy. The upcoming Moira villa in Goa is a four bedroom expansive villa set within close proximity to a Goan Chapel and another one at Mandrem, Goa located near the beach. Under construction, the villa at Nilgiris will have stunning views over the winding roads and tea estates.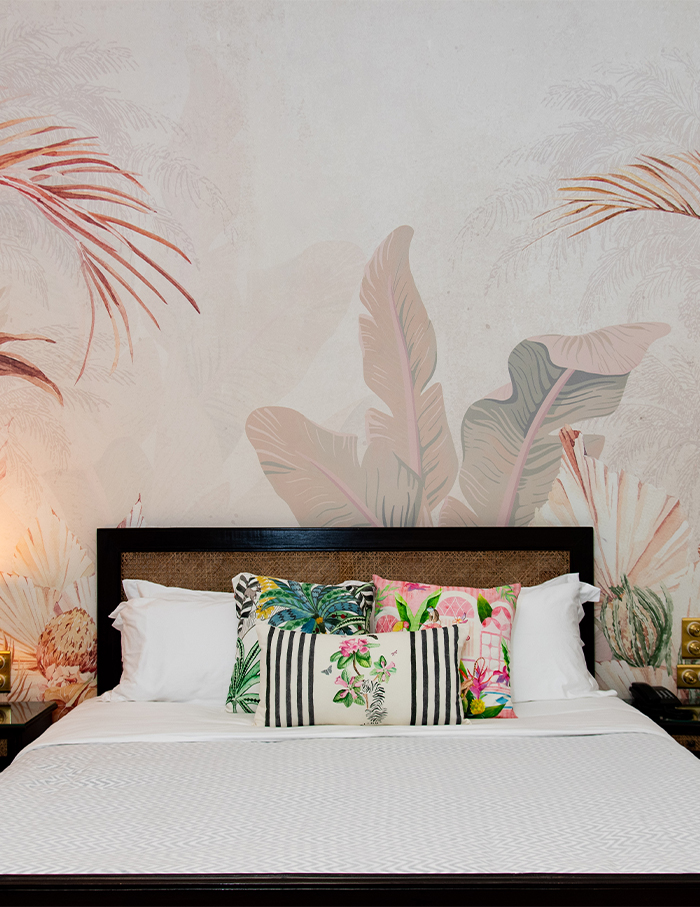 All about investment and sale
Resale is one of the biggest advantages with YOURS. Along with assisting owners' in resale through the investor's dashboard, the company offers the liberty to do a private sale and sell their fractional ownership to anyone subject to KYC and other regulatory guidelines. In comparison to supply, the soaring demand for these fractional ownership homes presents an investment opportunity for owners to take advantage of rising real estate values.
Forseeing the future
With all the properties sold out at the pre launch phase, this concept of fully managed second homes at a fraction of cost is gaining traction. The owners just need to pack their bags and head out to their holiday home without having to worry about home setup, security, staff or even groceries. With a concierge in place, experiences can be booked in advance too. Shravan Gupta, Co-founder and CEO, states, "Going forward, we are confident that within this space, fractional ownership will be a more practical and affordable mode for investors/buyers, as they can own multiple holiday homes at different locations at a fraction of a cost. When we remove the 'pain' aspect of ownership, it's like a dream!"
Now read: A home in the hills crafted by Earthitects at the Evolve Back resort in Coorg