Design
Enough chaos, it's time to calm down—EKAANTA in Haridwar is a distinctive learning destination that imparts lessons in mindfulness
JAN 4, 2023
| By Kashish Kaushal
There is chaos in everyone's heart. Some just grow flowers on it while others tear it apart. The trick, however, is all about developing "the pause". Whether your aim is to clear your mind or increase your ability to focus, mindfulness is a quality that every human being already possesses. It's not something you have to conjure up, you just have to learn how to access it. EKAANTA, the world's first Mindversity on the Ganges gives you one-of-a-kind experiential learning that enhances your knowledge about the mind and how to handle life's situations with equanimity.
Founder of EKAANTA, Mrs. Shradha Lohia throws more light on the concept of mindfulness, "The mission of our lives must be the creation and achievement of worthy goals. Can we pause for a moment and believe that we are boundless, capable of achieving extraordinary things, and achieving every one of our dreams? Our courses at EKAANTA have been designed keeping mindfulness and transformation at the core of the curriculum. Saumya Agarwal, the co-founder of EKAANTA, shares her mother's sentiment, adding, "Mindfulness is no longer a luxury but a necessity."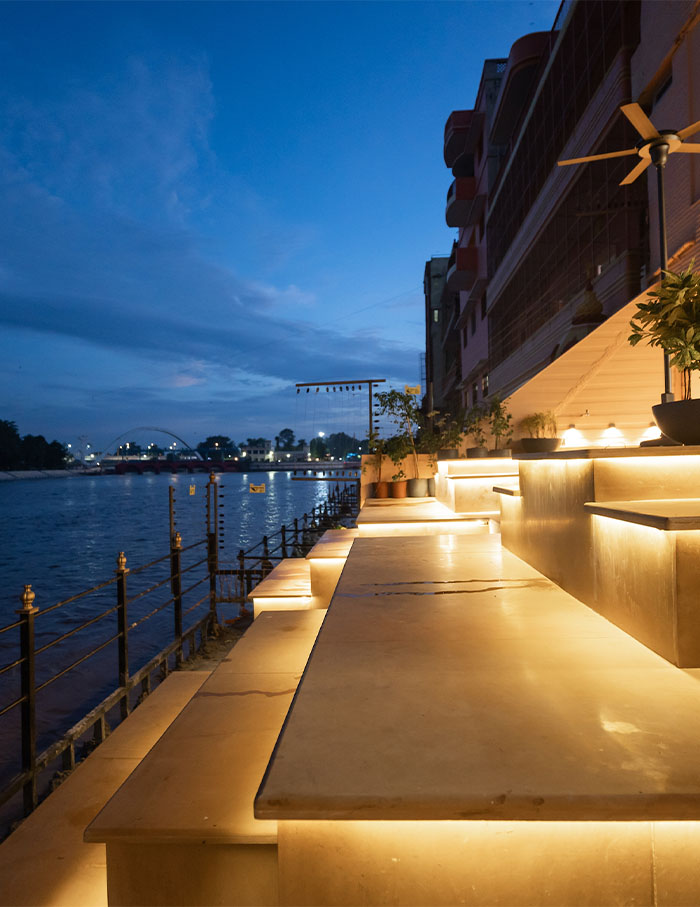 THE HOLY GANGES AND SOLITUDE 
Surrounded by the green forests of Uttarakhand on one side and the river Ganges on the other, EKAANTA provides a transformational experience for those seeking to navigate the everyday journey of life seamlessly. A destination that begins to charm you even before you enter the premises, Haridwar's clean air, green landscape, crystal blue skies, dingy lanes, simplistic people begin to grow on you. Amidst a cluster of ashrams that are stacked up on both ends of the road, EKAANTA stands out for its clean lines and contemporary yet old world charm. Sensorial from the get go, the moment you step inside, a whiff of fresh air fused with incense sticks hits you right in the feels. No prizes for guessing, the USP of the property is the holy Ganges. Against the backdrop of the Shivalik hills, it ebbs and flows by EKAANTA constantly and leaves you mesmerised. Fun fact, through different stages of the day, the water changes colours and current.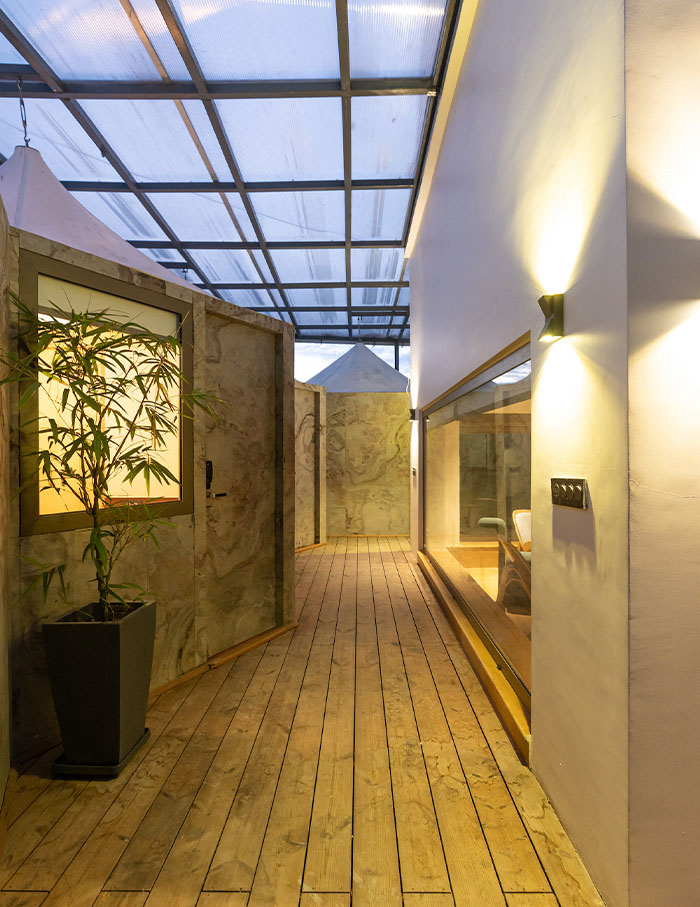 FOOD AND DESIGN FOR SOUL
Designed by Anagram Architects, the property extends to four floors and follows the concept of elegant minimalism to the core. The team comprising Vaibhav Dimri, Madhav Raman, Shruti Dimri, Somya Agarwal and Surbhi Chawla planned the space in a manner to get maximum views of the ghat.
What's remarkable about the design is that plenty of the old structure has been retained so as to not lose depth and character. From the antique entry door, manual door elevator, to the arches and brass inlays on stairs, nostalgia is bound to hit you from all directions! It's a concealed space that throws surprises at every corner. Like a home away from home. 
Made from organic ingredients, the food is the next best thing about EKAANTA. Mindfulness is practised here as well and local vegetarian Uttarakhand cuisine—Kumaoni and Gharwali, is served with love.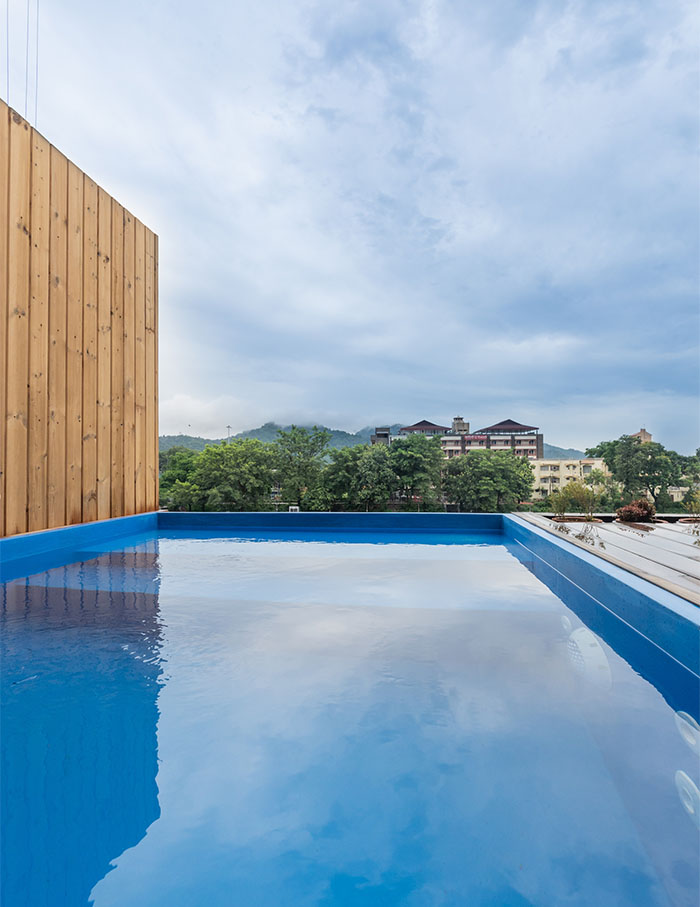 ACTION AND REACTION
EKAANTA offers various curated activities like Tales by the Ganges, Shinrin Yoku (led by acclaimed Ornithologist – Ajay Sharma), and moments of peace to its visitors that aim to rejuvenate and prepare them for the future with a newfound zest. The learnings at EKAANTA enable you to lead a fulfilling life by tapping into your inner self and discovering what really matters to you.
Every EKAANTA program is an exclusive cohort of 15-17 individuals seeking transformation. Explore endless possibilities at EKAANTA with their curated learning programs of two nights and three days, conducted by globally renowned Masters of Mindfulness. The Masters, who include Dr. Ankit Sharma, Yoga Acharya & Sound Meditation Expert, PhD—Analytical Study of Naad in Tantra Yoga and Ankur Rupani, Masters in Spirituality from University of Naropa, US) exclusively impart their teachings, philosophies and effective practices at EKAANTA.
The world is fast-tracking towards a new order which is going to be driven by the knowledge economy. And chaos is the new normal but if you're looking for some moments of solace and a lifetime of learnings, head to EKAANTA.