Homes
Engaging in a thought-provoking dialogue with the team at Morphogenesis on sustainability and more
SEP 27, 2021
| By Team ELLE DECOR India
Sustainability is neither an after-thought nor an obsessive end goal at Morphogenesis. For the firm spearheaded by Manit Rastogi and Sonali Rastogi, sustainability is a medium to merge social, cultural, financial and technological design interventions. Staunch believers of research, they investigate and innovate new ways to overcome modern-day architectural and design hurdles. With offices in Delhi, Mumbai and Bengaluru; their work can best be described as an ode of contemporary Indian architecture in the global context.
ELLE DECOR delves deeper into the spectrum of Morphogenesis' work with their fabulous team as they discuss the philosophies and ideas that drive their work. Their copyrighted design process S.O.U.L.© 2019 takes centre stage as the conversation unfolds with the practice of talking about ideas, interventions and their outcomes.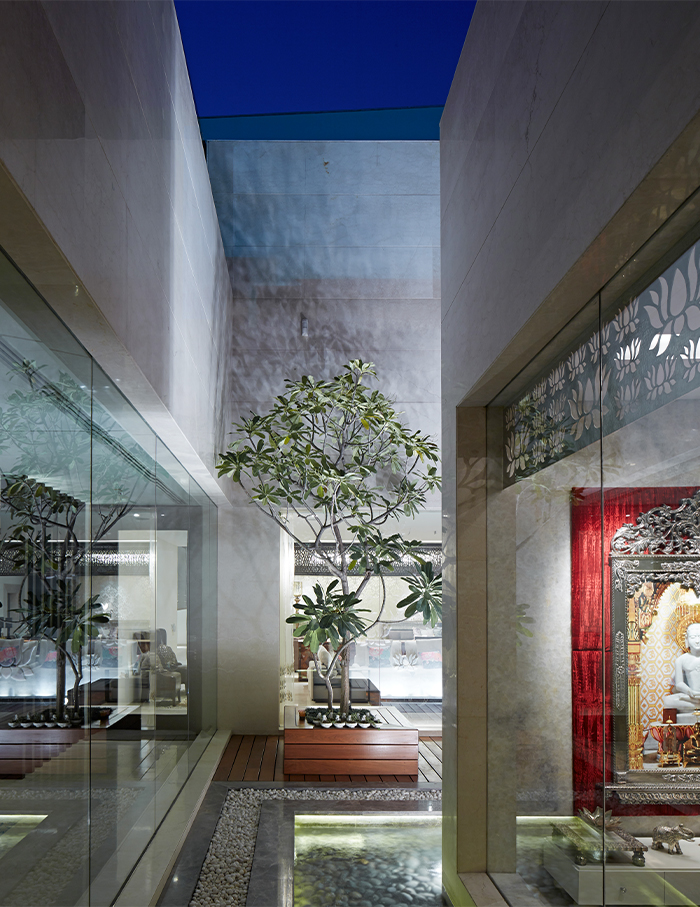 When do you feel a building can be called truly sustainable?
A truly sustainable project utilises the minimum amount of resources during construction and reduces  the demand on natural/man-made systems throughout its operation. This is achieved by reducing  energy consumption through passive systems and creating microclimates on site. We believe that  climatic specifications and socio-cultural contexts should be taken into consideration before designing  a building. Special attention needs to be paid towards vernacular methods that incorporate local  techniques of craft and construction and focus on an inclusive approach towards local materials. This  would help in achieving a low carbon footprint and impart a distinct identity to the building, whilst  tackling the affordability aspect of construction. 
One needs to build only as much as necessary, which is why we focus on 'no is more.' A truly  sustainable project must focus on inclusivity, thereby ensuring that our idea of growth is all encompassing and gives back to the community.
Manik Aggarwal, Director, Projects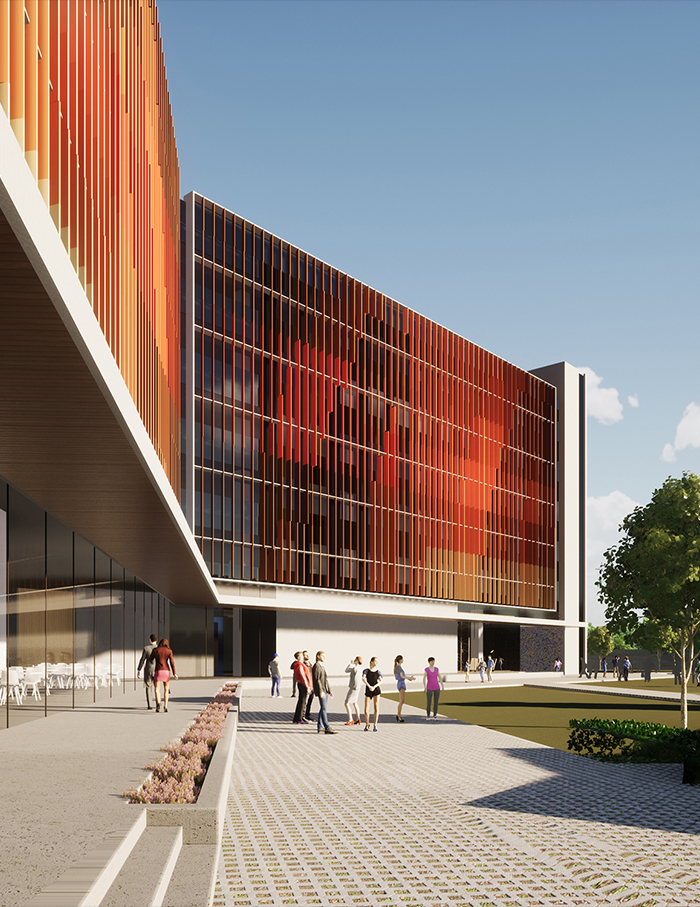 How did the idea of S.O.U.L.© come about?
S.O.U.L.© is a framework that was formulated for architects to abide by and further build upon. It draws on the long tradition of highly efficient vernacular design within India. At Morphogenesis, we believe that although project briefs are getting increasingly 'global,' our response needs to be deeply rooted in the 'local.' These considerations had resulted in the conceptualisation of our copyrighted design process S.O.U.L.© 2019, an acronym for Sustainable, Optimized, Unique and Liveable. These parameters define the enquiry process that shapes the architecture of Morphogenesis. 
Sustainable: At the firm, our design philosophy addresses two major aspects of architecture:  the building and its user. To tackle the aspect of sustainability, we adopt an adaptive,  responsive, and regenerative approach. The idea is to develop an enduring and self-sufficient design that responds to its climate, and context, over time.  

Optimized: Through the optimization of resources and building morphology, we address cost and time management during the process of construction. This ensures that we not only optimise the capital investment but also the operational cost of the building. 

Unique: Furthermore, we must design buildings that identify with their context and create their own identity by being unique, i.e., being sui generis.  

Liveable: Lastly, buildings need to respond to their users/inhabitants and a user centric approach towards architecture must guarantee the physical and mental well-being of occupants. This is targeted within the liveability aspect of S.O.U.L.©.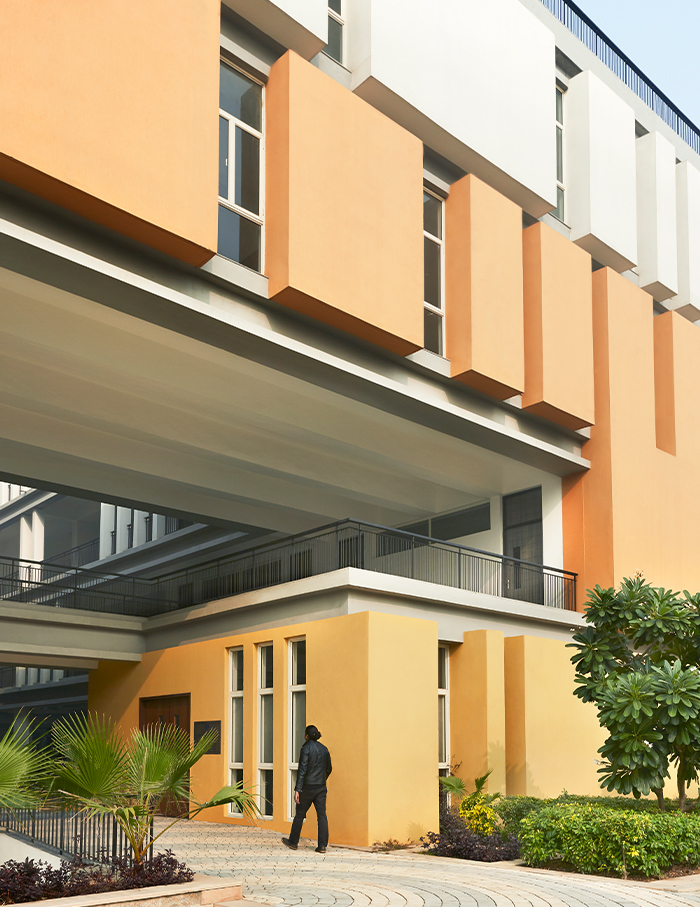 How can optimisation be achieved with limited resources?
While developing the design strategy for a project, our focus is primarily on increasing the project's environmental sustainability and challenging the myth that green buildings are more expensive to build and run. Working in an environment with limited resources, the aspect of optimisation is built in into our core philosophy. We are deeply committed towards designing green buildings through passive strategies that reduce the impact on ecology, whilst also significantly decreasing the reliance on mechanical means. For an upcoming office project in Hyderabad, we organised the building blocks around a courtyard for microclimate enhancement. The courtyard is designed as a shaded column-free space and acts as an extension for social interaction outside the office. Furthermore, the western façade is designed as an opaque surface that blocks the harsh sunlight and reduces heat gain, thereby optimising the operational cost of the building. Even the aspect of time, required for construction, was efficiently optimised by cladding the façade with terracotta tiles on a unitised system.
Shaju Nanukuttan, Director, Projects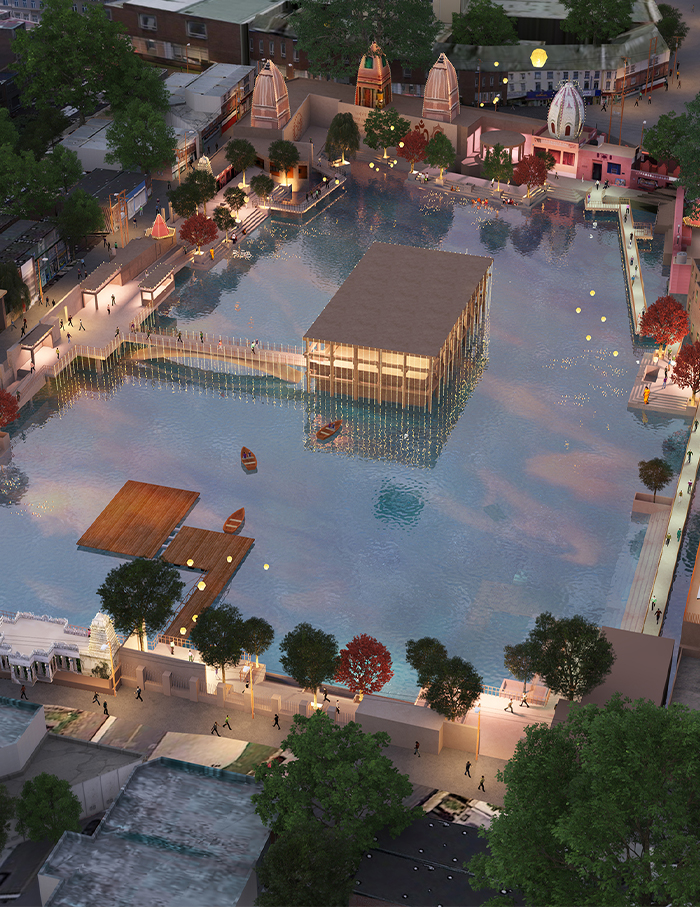 Sustainability is often perceived as an environmentally friendly design intervention. How is the notion of community and economy linked to sustainability?
Sustainability, as a concept, encompasses three key aspects: environmental sustainability, socio cultural sustainability, and economic sustainability. These aspects fall within the gamut of S.O.U.L.© and are addressed in equal measure within all our projects. 
An eco-friendly design can be achieved through management of energy, water, and waste. However,  a building design cannot be truly sustainable without responding to its immediate context and including the local communities within the design process. Our user-centric approach aims at achieving socio-cultural sustainability by responding to the needs of the people in the region, while economic sustainability is targeted through optimisation of available resources and time. This three-pronged approach has a positive and proportional impact on the capital investment and operational cost of the building. We ensure that our designs are resilient and showcase the ability to endure in local conditions, whilst thriving throughout its lifecycle. Each project that aims to be truly sustainable must exist in harmony within its ecosystem. 
Aarushi Juneja, Associate, Architecture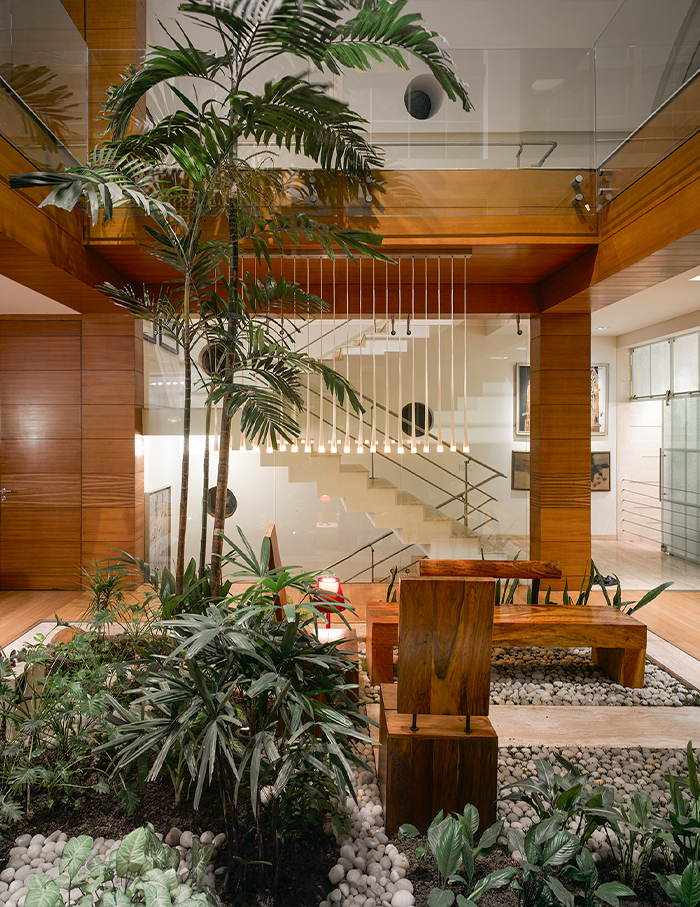 Green buildings are cost-saving in the long run. Are there any other financial/business-centred advantages of a green building?
Sustainable buildings incorporate basic design strategies like efficient orientation, an optimised morphology, and analysis of the carrying capacity of the site. These strategies can be employed without any additional investment of capital by the client. Further, passive designing strategies like  evaporative cooling, thermal mass, insulation, and appropriate usage of building materials can be  incorporated within designs with minimum expenditure. It is only the final aspect of active systems  like energy efficient HVAC equipment, sensors, or renewable sources of energy (for instance, solar  photovoltaic or wind systems) that involve expenditure, although only as an initial investment.  However, if we cumulatively analyse the maintenance and operation cost of a building, over the course  of its lifespan, we'll realise that there are significant savings. Therefore, green buildings are extremely beneficial from a financial/business point of view, since they are cheaper to build, operate and  maintain. 
Spoorthi S Narayan, Associate, Architecture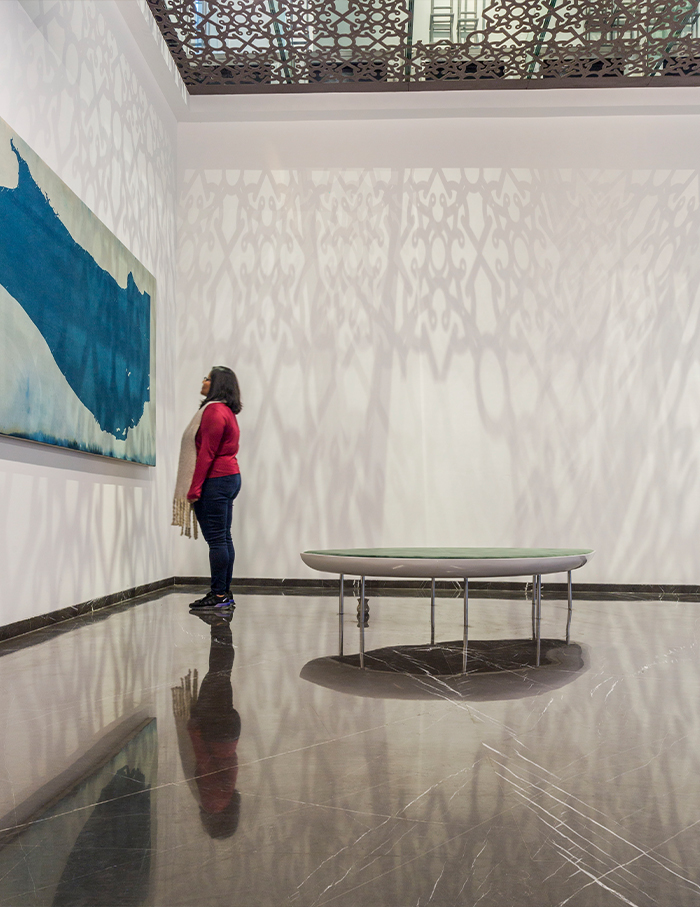 Scroll down to see more glimpses of their work—