Get Inspired
Ekta Khanna designs a luxury farmhouse in Delhi, replete with elegant interiors and verdant views
JAN 7, 2020
| By Vedika Nair
The Plaza Farmhouse is nestled in Chattarpur, New Delhi. The 16,000 sq ft property is designed by Delhi based design firm StudioCode, while the interiors have been designed by Ekta Khanna Design Studio. The luxe property is the perfect getaway from the city bustle with its opulent decor and lush furnishings.
Designed to cater to each member's needs, the home is connected by a common, naturally lit corridor with tall glazed windows on both sides. The circulation is planned such that the house doesn't reveal itself completely, but unfolds slowly as one meanders through the corridor. The abode hosts a range of vintage furniture that has been revamped and juxtaposed with Pichwais and artefacts.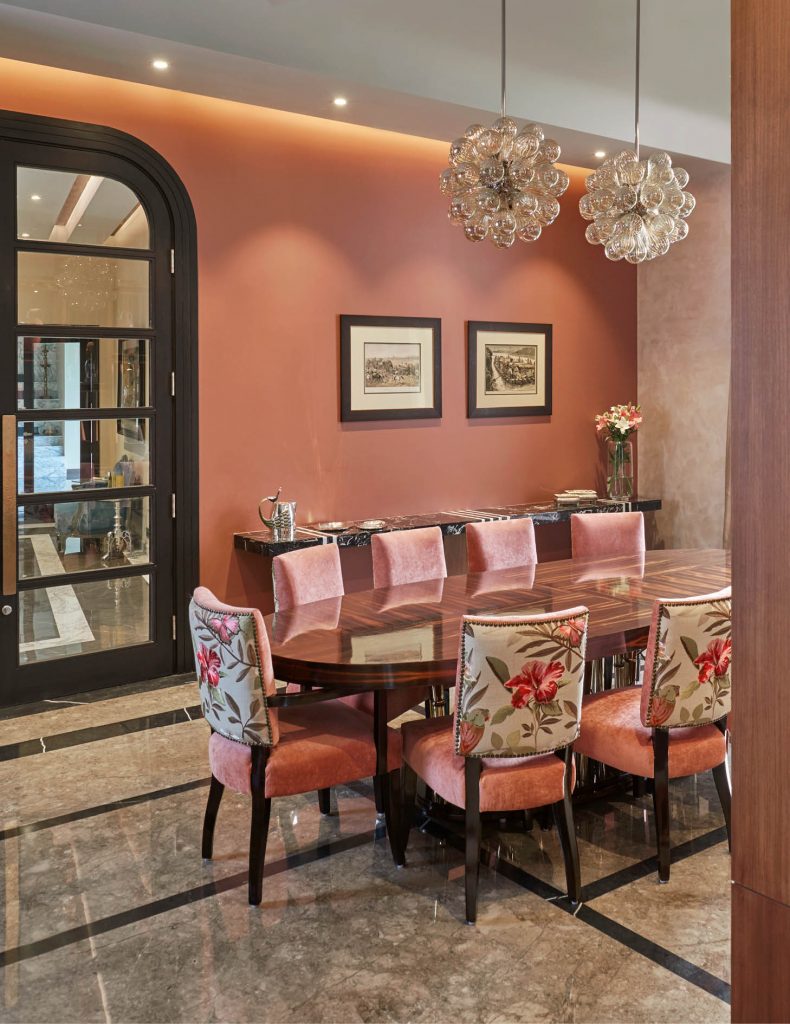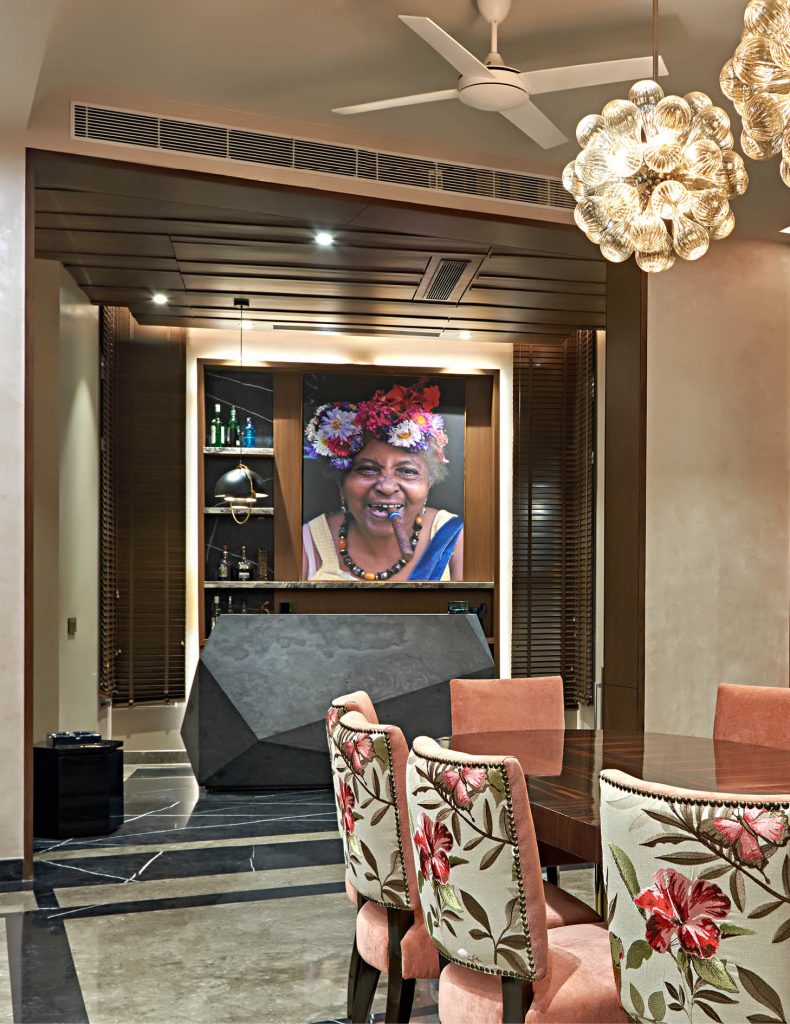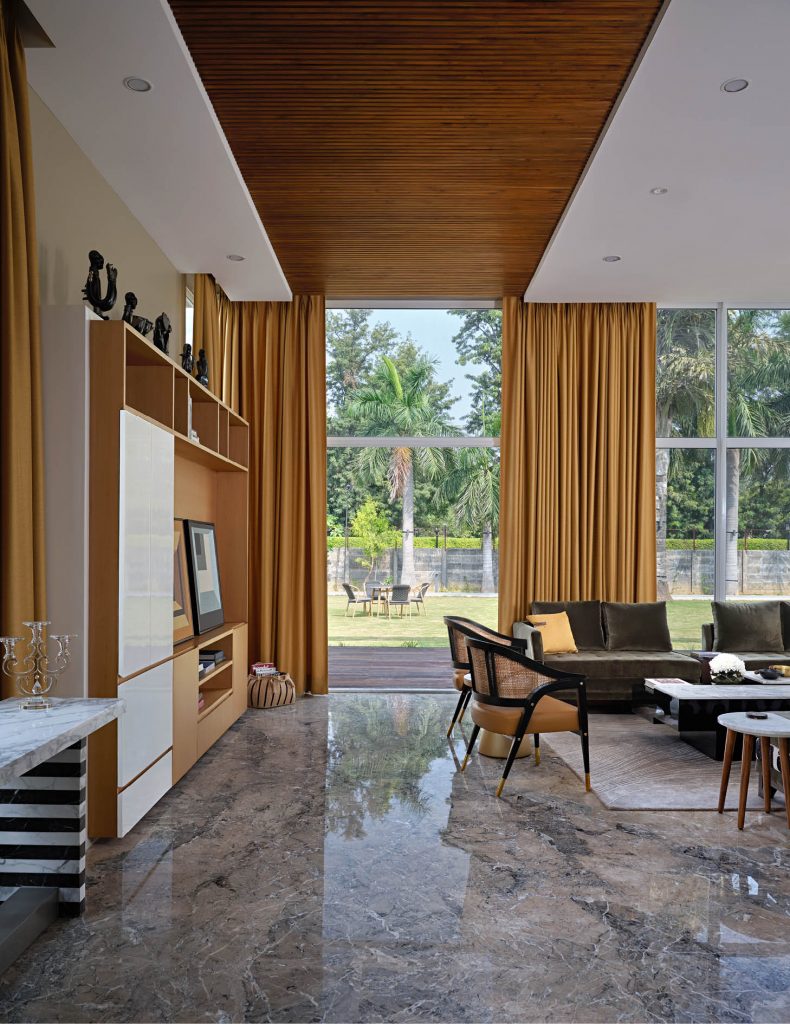 The interiors boast ample use of colours, textures, wallpapers and natural stones. Various areas of the home cater to social gatherings and the first level of the house hosts amenities like guest rooms and a gym. The private block of the farmhouse has individual lounges, bedrooms, washrooms and kitchens.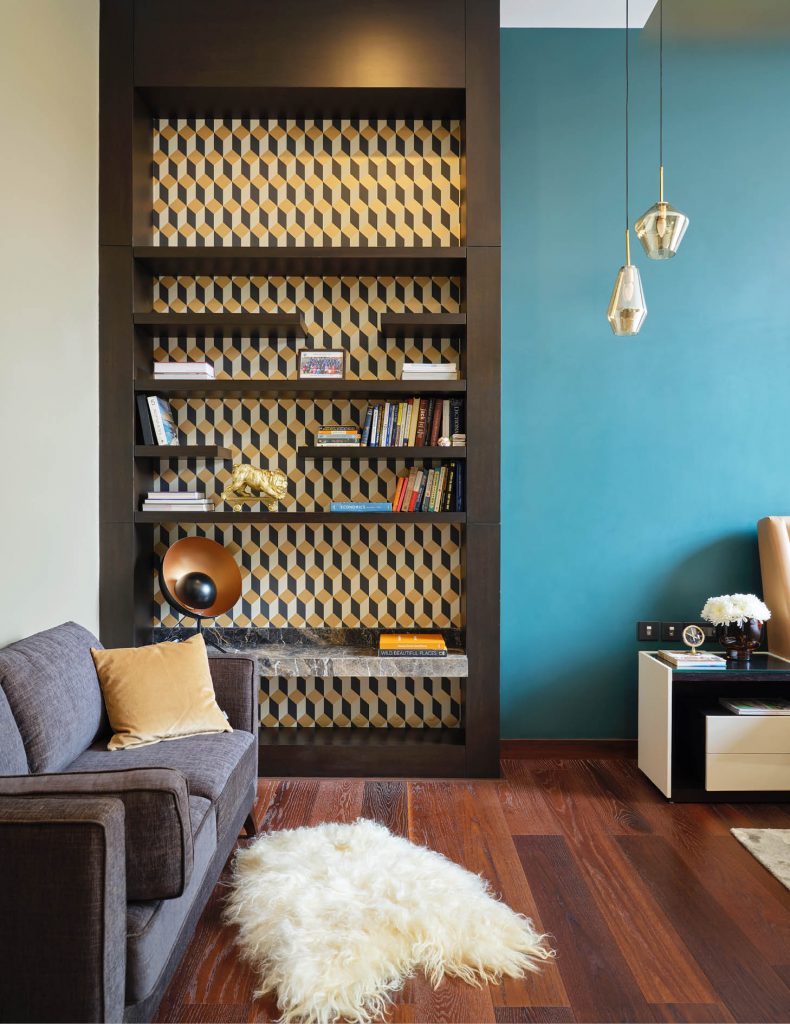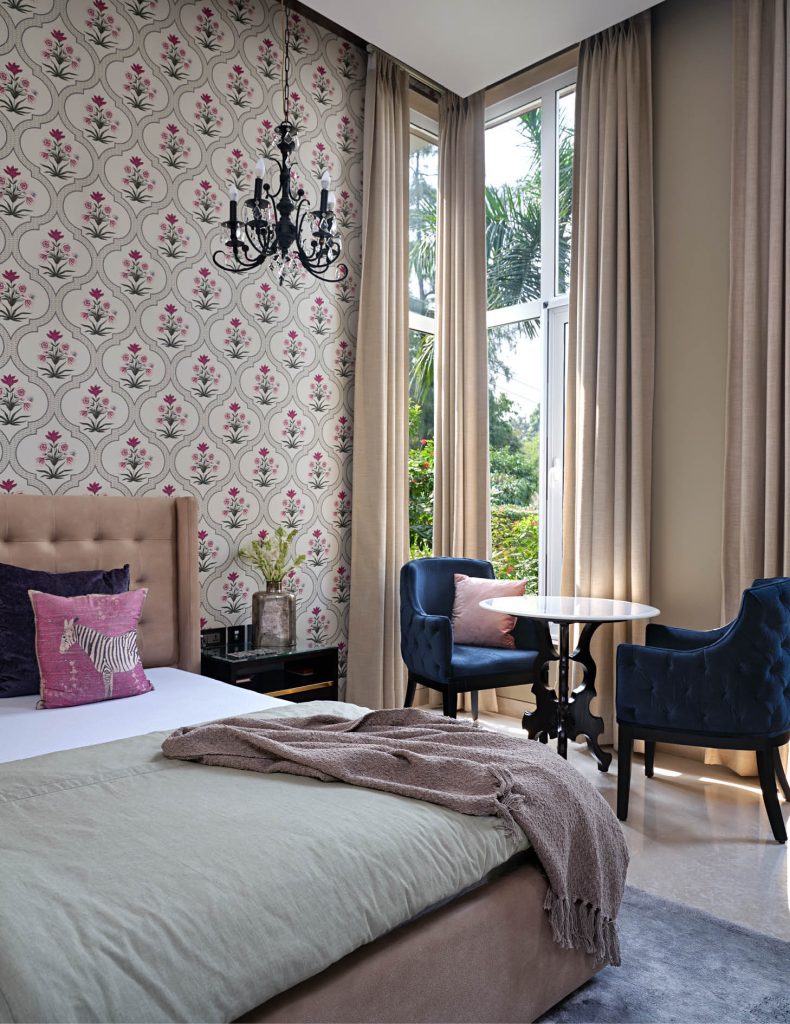 As we linger through the living and dining areas, a random grid pattern is formed on the floor with Belgian black marble with Statuario bands. The room features modern seating in shades of beige, yellow and blush pink along with coffee tables in wood, metal and glass.
The main staircase is decorated in a combination of black and white marble, taking inspiration from piano keys. A linear brick-red painted panel at the landing makes a bold backdrop for a beautiful Pichwai painting. The culinary station for the sons has patterned black and white floors and subway tiles on the walls as a colour contrast to the monotone floors, while the main kitchen has Moroccan tiled dado and dark flooring, the bathrooms are done up in Italian marble, with metallic accents adding to the luxury quotient of the space.