Lifestyle
#EDPicks 7 quirky innovations which ensure safety in these testing times
JUN 25, 2021
| By Urvika Barua
The uncertainty of the raging pandemic has brought around a whole new range of intriguing innovations curated for safety along with adherence to the pandemic guidelines. Bedsheets with antibacterial properties, smartphone sterilisers and a whole range of inventive products, ED handpicks the finest of the lot for its readers!
Antibacterial Bed Sheets by Fibrestories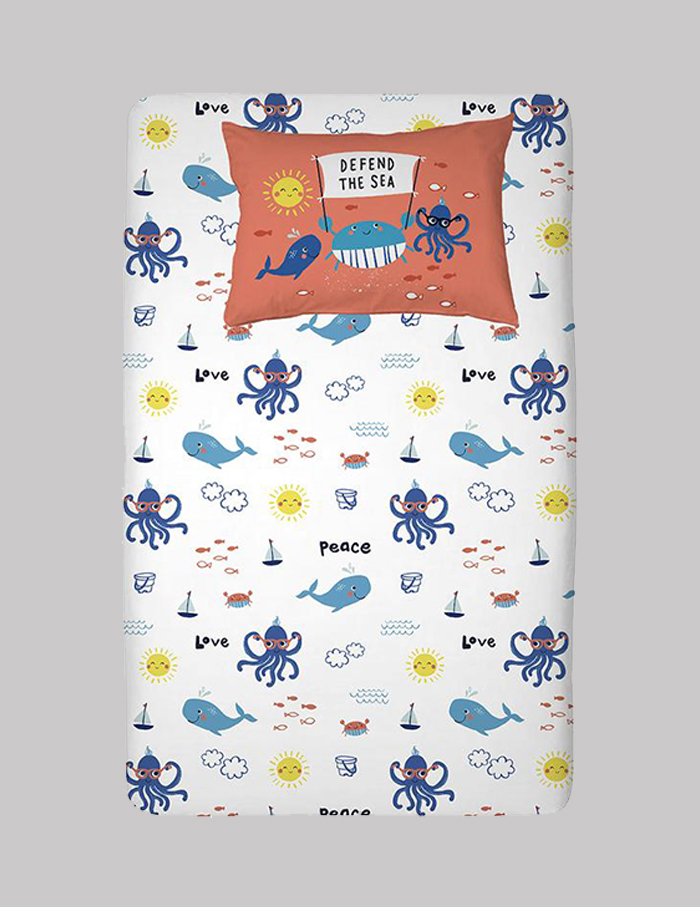 Made of 100% cellulosic breathable fibres, Fibrestories brings in a range of antibacterial bed sheets for kids which have inherent zinc-based antibacterial fibres! These require a lower frequency of washes compared to regular bed sheets making them sustainable and hygienic. Using efficient nanotechnology,  these sheets are luxuriously soft and ideal for sensitive skin.
Fibrestories curate these sheets with lots of love without the use of chemicals and coating, preventing odour as well as bacteria from breeding. They are protective and are available in a range of fun prints, perfect for kids!
Available at https://fibrestories.com
Automatic Soap Dispenser by Obsessions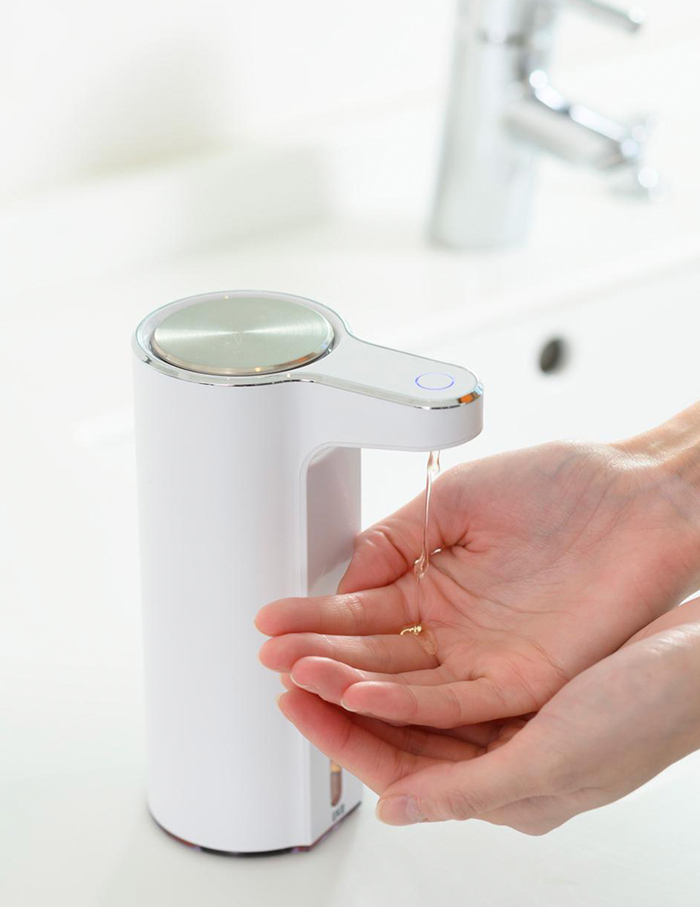 Obsessions Automatic soap dispenser is an optimal alternative to regular soap dispensers as it lowers the chances of cross-contamination with hands-free cleaning. The battery-operated dispenser is composed of sturdy ABS+PC+Electronics in a matt translucent finish and has an infrared motion detector for sanitary touch-free functioning and a clear view bottle indicating the amount of liquid left.
Easy to assemble and guarantees mess-free dispensing ranging from levels 1-5, It comes in a sleek yet efficient design absolute for placing it in any room!
Available at http://obsessions.co.in
Newnik 3-in-1 Steamer Vaporiser and Inhaler by Seniority (see scroll above)
With people seeking multiple ways of protecting themselves from deadly viruses, Seniority brings in the Newnik 3-in-1 Steamer Vaporizer and Inhaler that can be utilised as a steamer, vaporizer or for a facial spa. This has a 2-level control for regulating water heating and also an automatic power-off mode to minimize dry heating. It soothes a persistent cold, cough and stuffy noses all while opening pores for extensive skin cleansing. The vapour relaxes the muscles of the throat to relieve pain and inflammation. Alongside, it dilates blood vessels boosting blood circulation. This helps the breathing to return to normal and aids in proper breathing!
Available at https://www.seniority.in
Mobile Phone Steriliser by Wonderchef
Many of our gadgets are prone to be a breeding ground for bacteria. Often the sanitising of these gadgets are neglected, leading to an increase in chances of contracting diseases. Disinfecting our high-touch surfaces on a regular basis is important to keep germs at bay. However, cleaning down electronics gadgets and accessories such as cellphones, earbuds, rings, face masks, cosmetic products, watches, cash, and eyeglasses may not be enough. 
As a consequence, Wonderchef's Mobile Phone Sterilizer, with its luxurious appearance might be the finest tool to carry to work with you. Within just 10 minutes, the elevated UV steriliser eradicates 99.5 % of bacteria on the device's surface!
Available at https://www.wonderchef.com
Therapeia Collection by Portico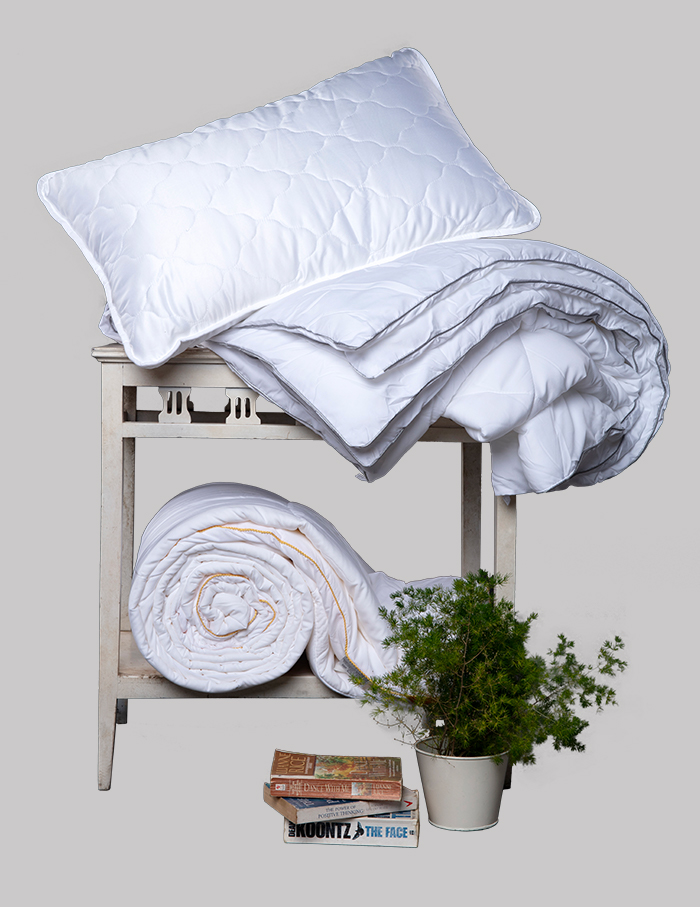 Portico's Therapeia is an extensive range of products with unique features such as antimicrobial and antibacterial which are sustainable as well as lavish.
The selection offers pillows, quilts and comforters, organic bed sheet sets as well as mattress protectors. Portico's  Therapeia health line not only promotes health but it's also correlated to achieving a good night of sleep and getting out of bed in good health daily!  
Available at https://www.porticoindia.com
PLH Plate by PLH (see scroll above)
Enrico Corelli, the owner of Epic, established PLH® in 2005. Switchplates conceal wires and keep them out of sight and away from fingers by covering outlets and light switches in your house. They come in a selection of colours and materials to complement the ambience of any space. Modifying your switch plates is a smart and economical technique to give your house a facelift!
The PLH plate is the product of a marriage of beauty and technology, and as such, it does not want to be overlooked as an interior design statement. PLH has launched 4 new lines to its collection, with its own distinct visual appeal: Keyboard, Skin, Slim, and Neo. All of this is a manifestation of PLH's core values: qualitative perfection, classic elegance, sturdiness, eye for detail, and product life cycle sustainability!
Available at https://www.plhitalia.com/en/
Movable Furniture by Steelcase (see scroll above)
Steelcase ushers in the future of the workplace where employees and leaders favour versatility and a hybrid strategy to indefinitely working from home. The brand with resilient and agile furniture aids the efficiency of the workspace whilst adhering to the safety measures laid down during the ongoing pandemic.
According to a new analysis published recently by Steelcase, the work experience of 2020 — wherein the bulk of office staff operated from home for almost the whole year cost businesses a substantial amount of money in reduced productivity, participation, and inventiveness. Highlighting employee aspirations for a protected and stimulating workspace, the Steelcase survey indicates that 85 % of executives are amenable to a blend of working from the office and from home!
Available at https://in.steelcase.com