Homes
#EDLoves The Sarpanch Home by Neogenesis +Studi0261
AUG 11, 2020
| By Krisha Godani
A quaint village named Talangpore in Gujarat houses this nearly 6,000 sq ft abode, a true epitome of modern design. Helmed by Chinmay Laiwala, Tarika and Jigar Asarawala, principal architects of Neogenesis+Studi0261, the property houses an exquisite office as well as a residence for a family of six using a unique layout.
The charm of this house lies in its effortless transition of four different spaces—the north patio, living room, central court and dining area—into a single interconnected space while still retaining their individual functionality. "The resultant structure and grid were quite clean and contemporary, just how the client desired it to be. The homeowners gave us free rein to create this minimalist cove," shares Laiwala.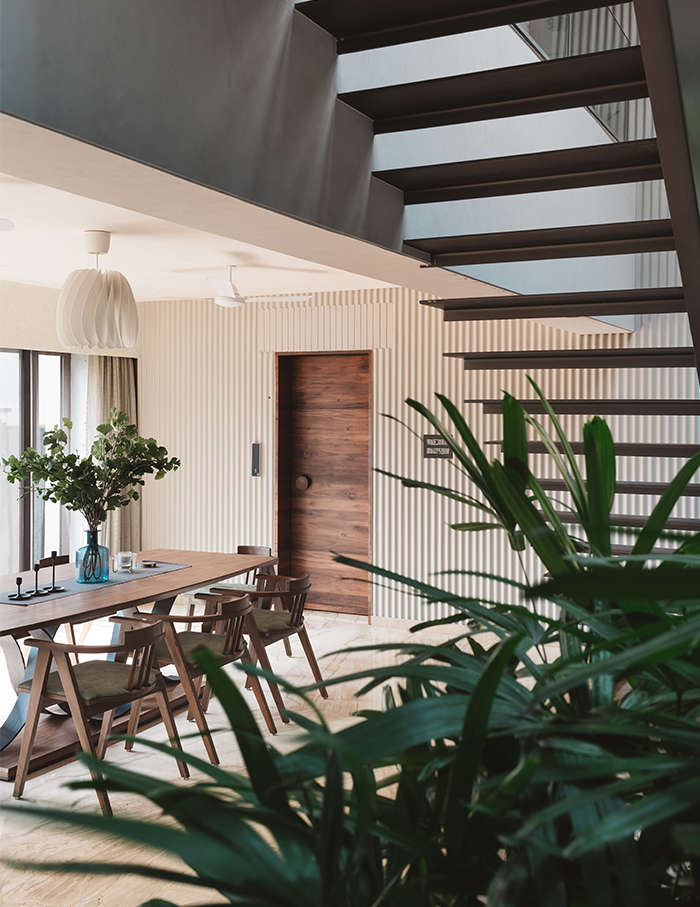 Entering the main residence, through the eastern patio, leads one straight to the heart of the home, which is defined by a landscaped, central courtyard housing a mild steel staircase. To the right, lies an expansive, double heighted living room, an adjoining prayer space in the northeast corner and a dining area on the opposite end.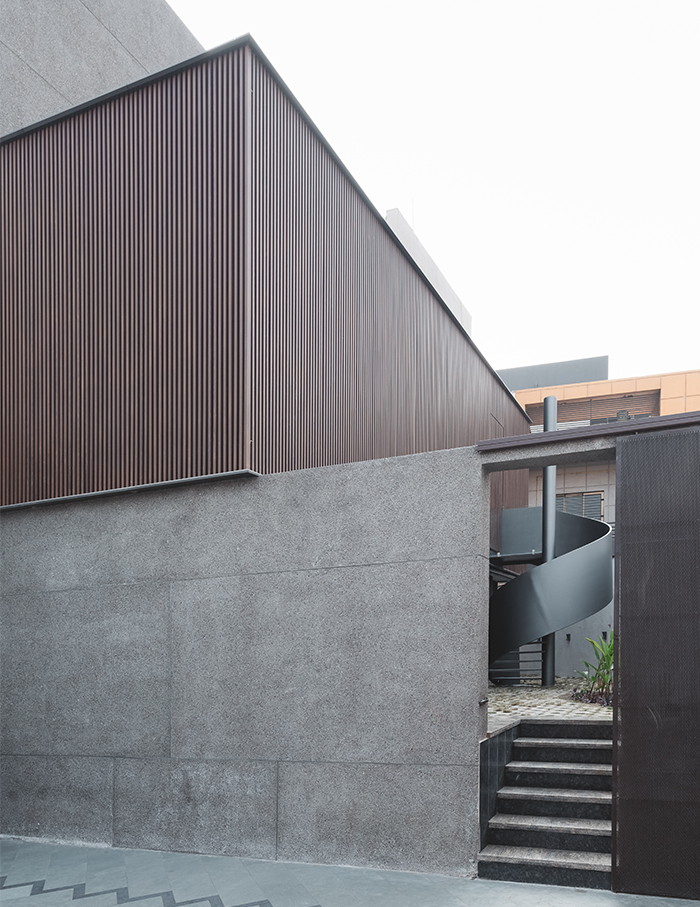 The kitchen is positioned such that it flanks both the dining and living rooms. Further along on the same level, a central court connects to the grandparent's and children's bedrooms.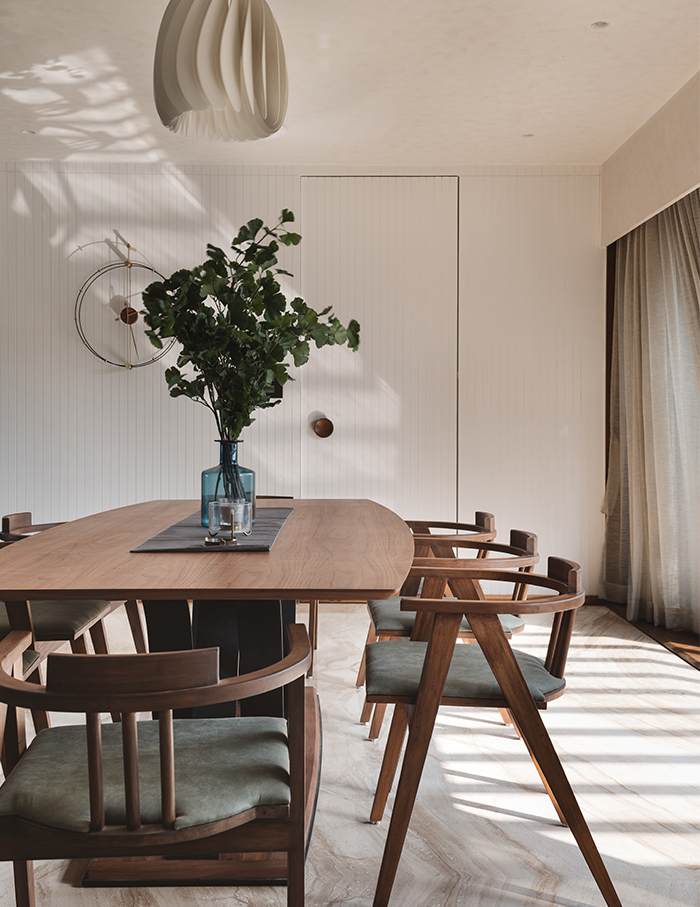 The first floor houses the rest of the private chambers including three, ensuite master bedrooms and a family seating area. Also seen on this level is the office that's accessible via a seemingly sculptural, spiral stairway set in the north patio of the house. This ensures privacy for the homeowners.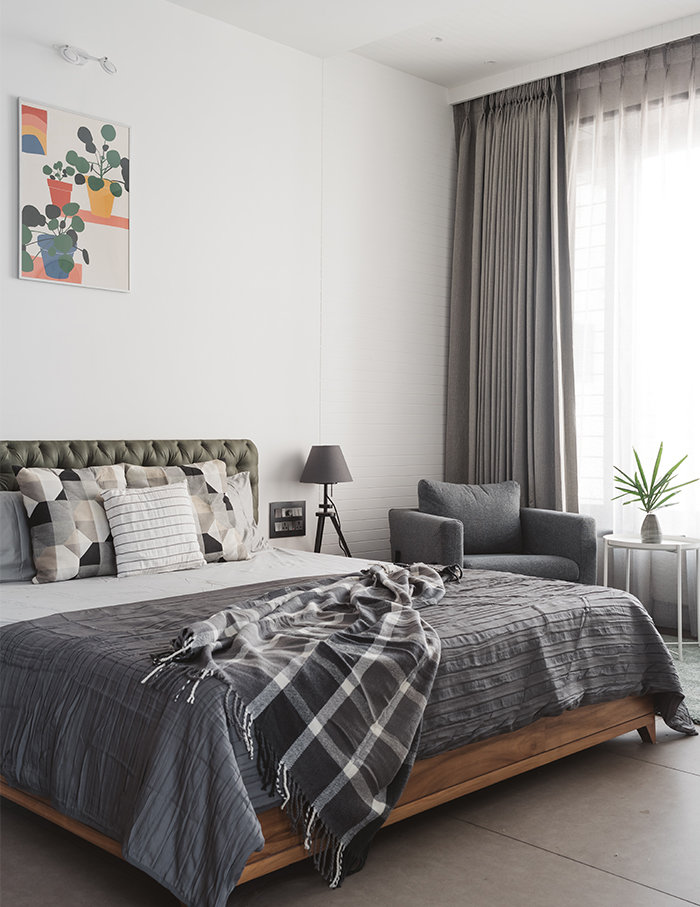 A third flight of stairs originating behind the family seating arena leads to the second floor of the house, which accommodates a bedroom, two terraces, a gym and a jacuzzi.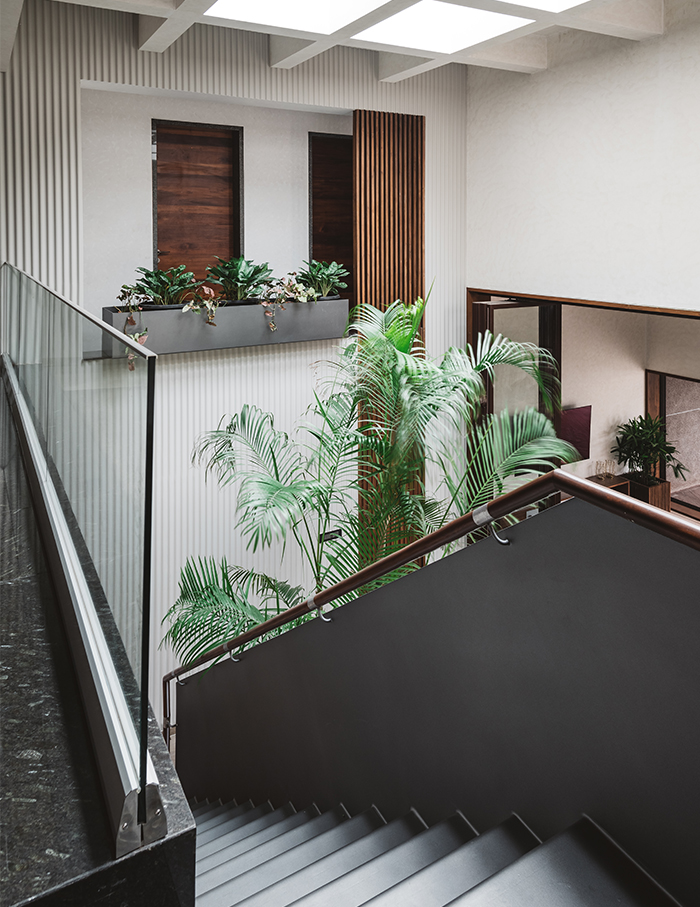 "Earthy tones and exquisite furniture intermingle to create a unique outlook," explains Jigar Asarawala. The pop in the colour palette is seen in loose installations against the neutral shades of the existing furniture and tastefully balances the aesthetic of the entire space. Glimpses of sustainable construction can be seen in the many perforated screens that stream in ample fresh air and daylight. "We added local flora that lends a green touch to the property and creates a calming climate indoors," adds Jigar.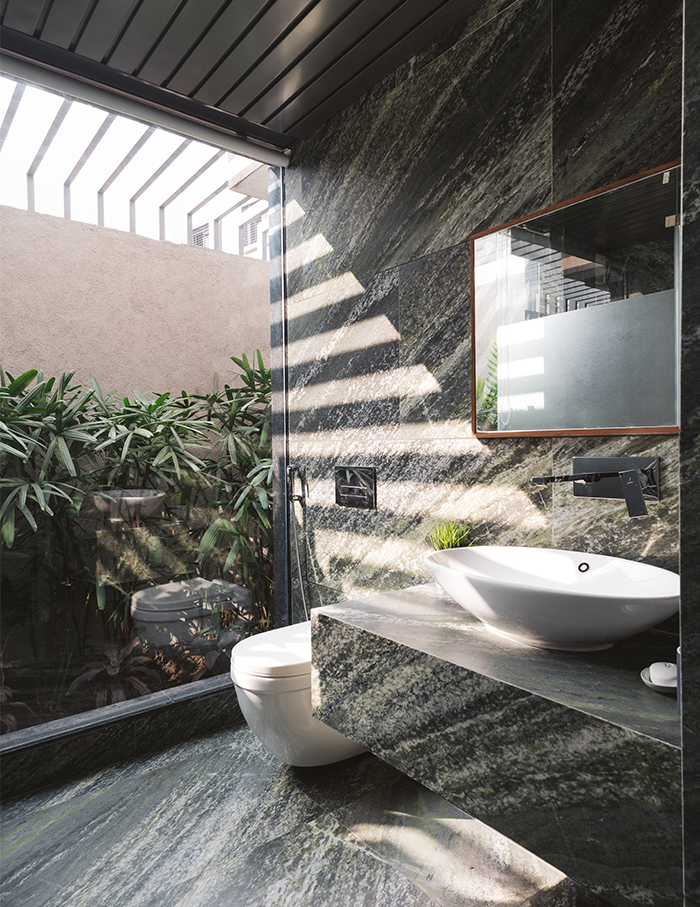 "In all of our works, we strive to create an authentic sense of belonging. The nexus of architecture, contemporary culture and current technology is the constant focus of our endeavors," concludes Tarika Asarawala.
Scroll below for more pictures of this contemporary abode by Neogenesis+Studi0261…