Homes
#EDLoves Katsushi Goto's art deco home in South Mumbai
AUG 27, 2020
| By Jhanvi Somaya
"This project is a personal one," says Katsushi Goto, about this South Mumbai art deco apartment turned vintage-themed abode with spectacular sea views. It is where the architect lives with his wife, artist Vishwa Shroff.
"Our home is located an 80-year-old building and the foremost decision was to keep all the original features—including the original terrazzo tile floor, windows and doors—intact to maintain the characteristics of the art deco style," he adds.
Goto found that the flat came with these original features, which had not been altered much. The only exception: one balcony where the tiles had been changed. So, the architect "replaced them with newer terrazzo tile to match".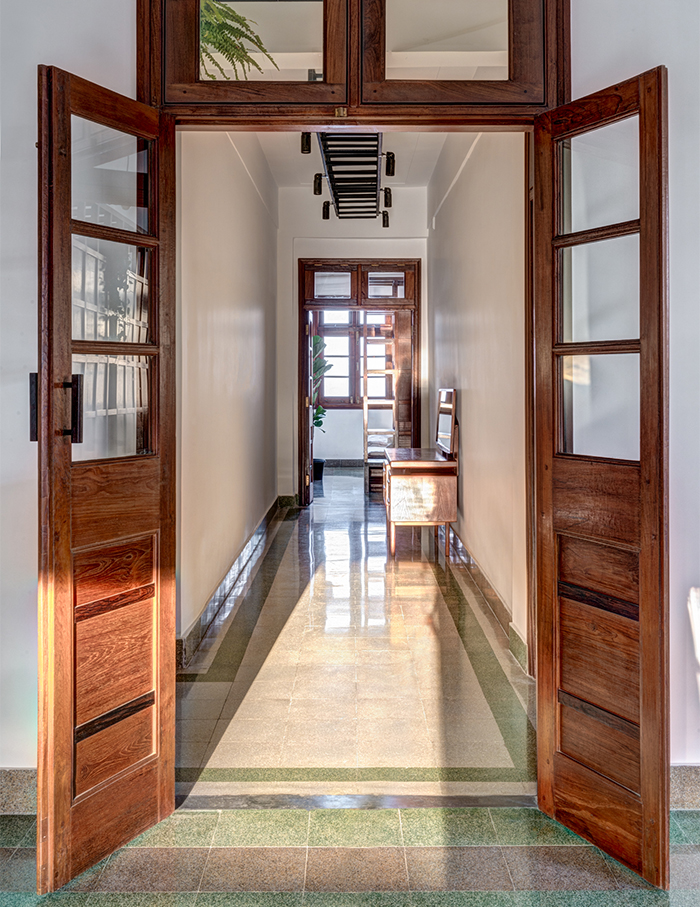 Eschewing typical configurations, this apartment opens up to a corridor that connects all the rooms. The first door on the right leads to a space dedicated for creative pursuits. "We broke down one of the three bathrooms to make a larger room for both our studios and inserted an island kitchen," says Goto. Meanwhile, on the opposite side of this section is a vacant space, spruced up only with tables and chairs. It serves as a project space but can also be transfigured into a formal dining room when required.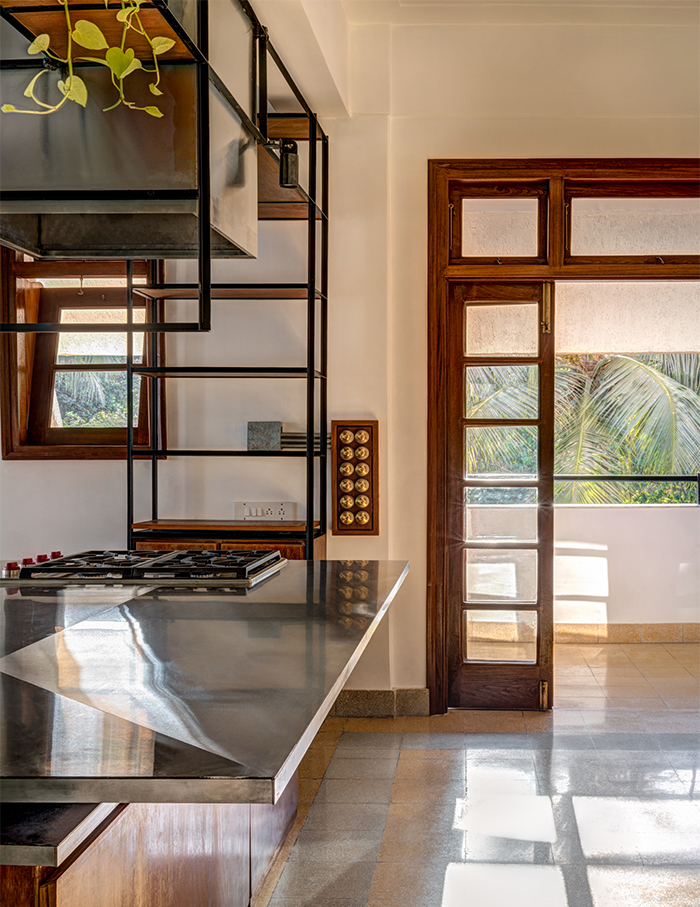 A walk around this 3,000 sq ft house reveals that furniture is placed away from the wall, highlighting its original architecture and individual identity. Keeping this in mind, the designers positioned the kitchen, wardrobes and counters similarly, treating them as separate objects within the circulatory corridor space. "The intent," says Goto, "is to keep the original spatiality of each room and maximise the wall space for artworks and other collectibles."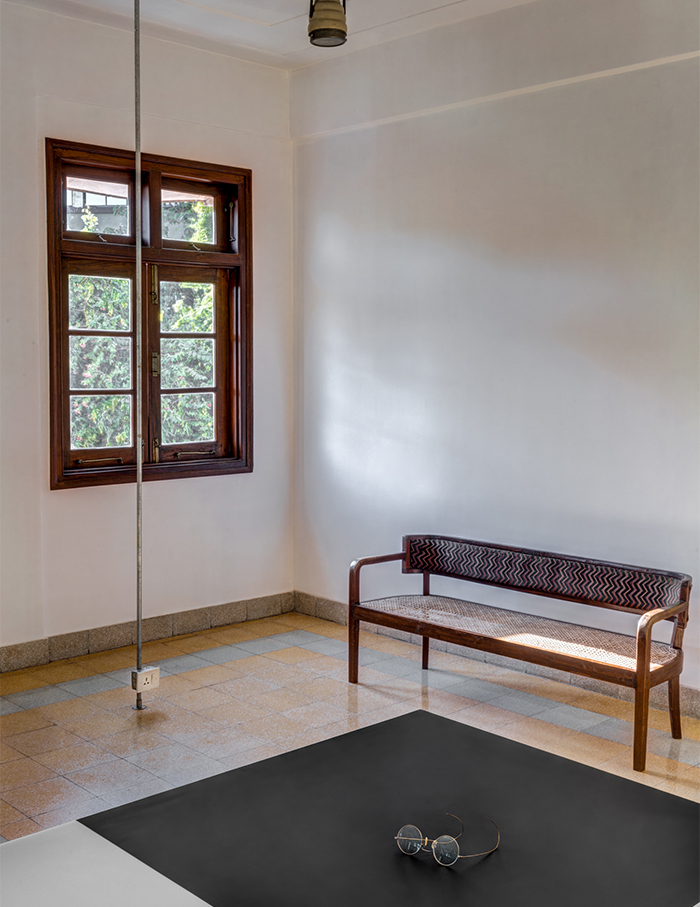 Further along is a wall-less space that serves as the library, storage and second service kitchen. The other spaces along the corridor are two bedrooms, complete with the romanticised circular balcony, which offers a partial views of the sea and a lone baobab tree.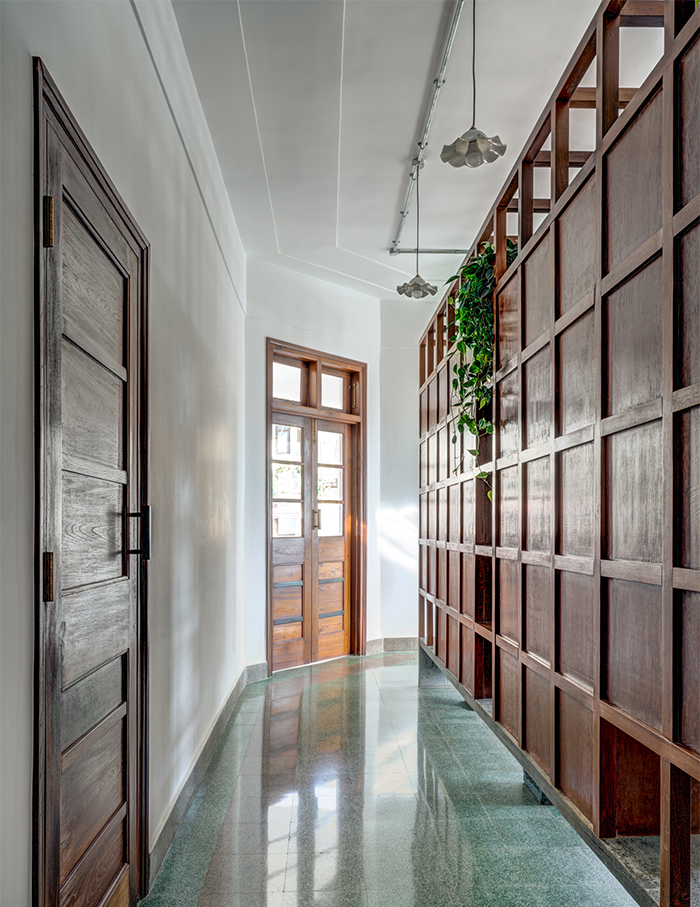 While teak and terrazzo tiles came along with the original art deco apartment, the other materials that make up this modern, multifunctional home are plywood, steel, concrete and brass. A neutral colour palette reigns—black for MS, grey for concrete, brown for oil-stained plywood and whitewashed walls—inspired by the original green and yellow hued terrazzo flooring.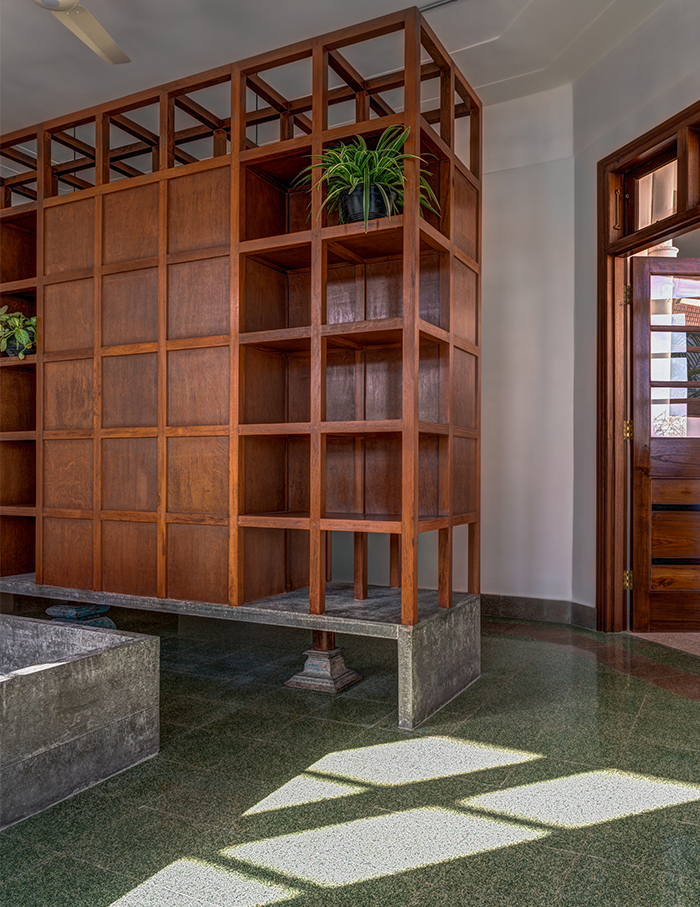 Goto's favourite area, he says, is the open kitchen with an island that also serves as a dining counter. This arrangement is divergent from a typical Indian household that traditionally nurtures the area of formal dining with a separate kitchen and utilities hidden from view which is managed by domestic help. "For us, luxury is not a style or material choice, rather we believe in facilitating and putting together space for what we want to do most of the time. Considering we spend more time in our studio and it is also where we conduct our social life, it made sense to have a kitchen and dining counter at the centre of the studio, which is the centre of the house."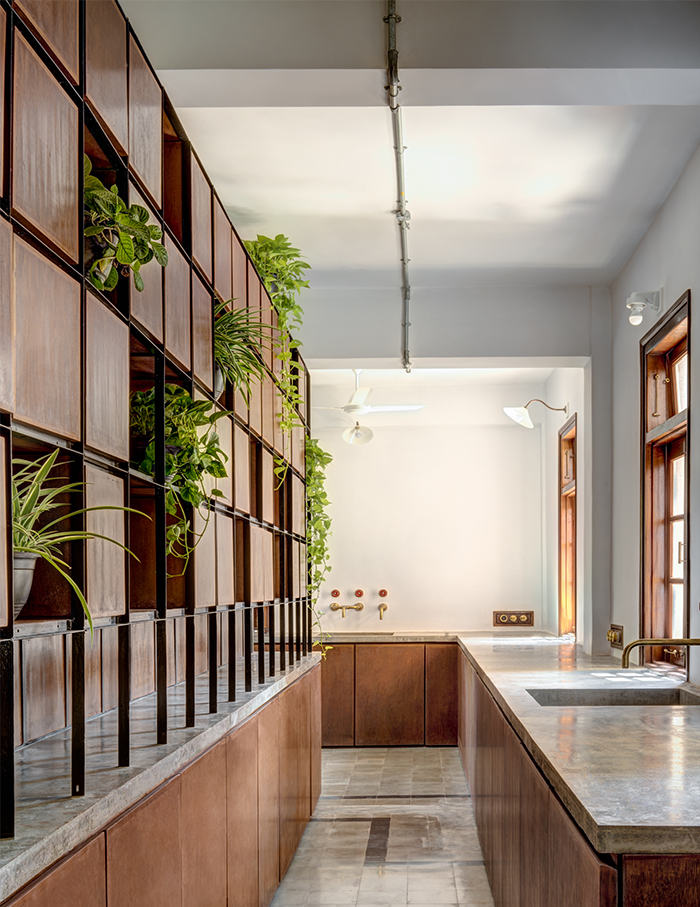 Making room for a growing mindset has always been Goto's speciality, which means that while the project may have a touch of an industrial theme, the intention is to leave space to be filled over time. 
Scroll to see more images from Vishwa Shroff and Katsushi Goto's Mumbai home…