Edida
EDIDA 2023— some of the finest talents of the industry come together for the 21st edition of EDIDA International Awards
APR 20, 2023
| By Team ELLE DECOR India
We are proud to present the winners of the 21st annual EDIDA Awards, photographed in the the campus of Milan SDA Bocconi, sinuous architecture by SANAA. A total of 15 winners, as voted for by the Editors in Chief of the ELLE Decoration international network.
EDIDA Designer of the Year
Sabine Marcelis: From her workshop in Rotterdam, she's grabbed the attention of design experts through her experimentation with materials, light and colour that she has transformed into captivating designs. Using resins, glass, marble and mirrors, each of her pieces creates a dynamic scenario through a careful play on transparency, refraction and iridescence that prompts a new relationship between the objects and the space that they occupy. Her design research focuses, in fact, on the continuous interaction between compositional elements, surfaces and colours. From domestic environments, with bespoke furniture and lamps in production for Natuzzi, Established & Sons, Cc-tapis and Hem to installations such as 'ColoRush!' for the Vitra Design Museum and even high-tech concepts such as the electric car charging column for Audi, her simple, minimalist but highly evocative style places the emphasis on neat, geometric forms that are almost indicative of a rudimentary but continually evolving alphabet. Her pieces are designed so as to ensure their longevity and from a perspective that places equal importance on functionality, attention to detail and emotion.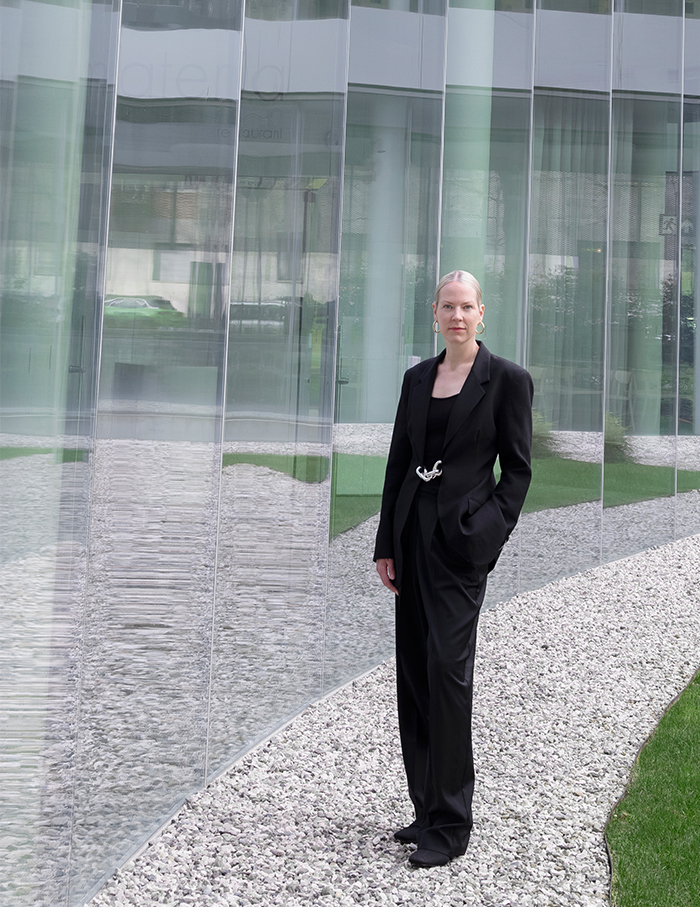 EDIDA Interior Designer of the Year
Giuliano Andrea Dell'uva: Born in 1980, the young Neapolitan designer has a rich portfolio of projects to his name, from residential properties to boutiques and even hotels. His hallmark is his ability to transform time-worn spaces into decidedly contemporary interiors with a delicate yet recognisable touch. "My designs are inspired by the natural and cultural contexts of Naples and the Mediterranean, that mysterious alchemy between the aristocratic and the popular, between creative minds and master craftsmen". His stylish solutions incorporate a careful use of colour, the transparency of glass and the quality of materials such as marble and ceramic cladding, with the yellow of the sun, the turquoise of the sea and the green of the Mediterranean vegetation bringing a real touch of character to pristine surfaces. Majolica walls and floors offer a new way of thinking about decor in a tribute to the traditions of Campania, brought bang up to date in ways that can never be taken for granted. Bespoke furniture, collectors' designs and works of art incorporated into a truly comprehensive project.
EDIDA Sustainable Achievement
Studio Ossidiana: Rotterdam-based Alessandra Covini and Giovanni Bellotti enjoy experimenting with inter-species cohabitation. As architects and expert ornithologists, the pair have developed their mother discipline with a passion for animals since they were students at the University of Technology, in Delft, and MIT, in the States. Then came the turning point, when Hashim Sarkis, former curator of the Venice International Architecture Exhibition, called them, 'Furniture for a Human and a Parrot' featured at the Arsenale, and 'coexistence' emerged as a central theme for the future of the planet. "Towers, platforms, shared spaces… our ecosystems are for everyone," they explain, "structures made of expanded clay of various porosities that are transformed by the birds that feed on them into spaces of interaction" since humans can also sit there. The Pigeon Tower, a pigeon house belonging to the Variations on a Birdcage collection commissioned to the studio by the Het Nieuwe Instituut in Rotterdam, is an example of 'transcultural design' and a manifesto for mediation architecture for humans and birds. "We have cast ourselves in the role of 'gardeners of the world' in an attempt to regain the lost balance of co-existence between all of the planet's guests."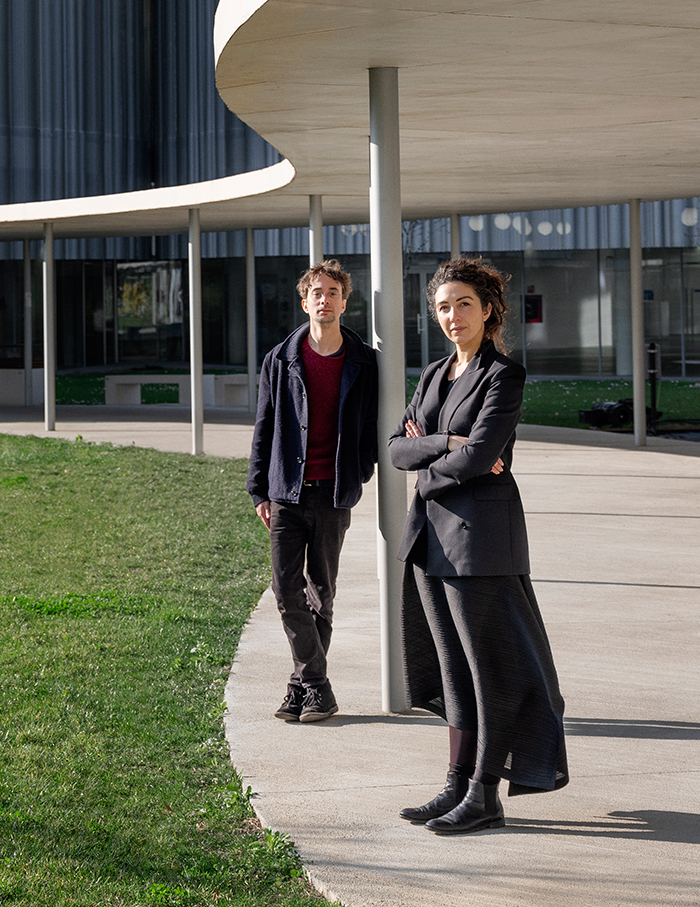 EDIDA Young Talent
Linde Freya Tangelder: The essence of this designer's style is already apparent in the name of her studio (which has branches in Antwerp and Brussels)— Destroyers/Builders. In order to get to the very core of the style that characterises her designs you first have to 'pare back' and deconstruct the form in order to create something new and deeply current. Each of her inherently conceptual projects straddles the worlds of both art and design and serves a stylish architectural purpose. This is furniture with a decidedly sculptural expressiveness but a resolutely human feel to it nevertheless. On her journey from individual items, unique pieces and limited editions to interiors, Tangelder has also recently moved into the world of product design. She designed the Soft Corners collection for Cassina to comprise a selection of pouf-seats and side tables that embody her signature style to perfection, having been respectively upholstered and produced in stainless steel to offer a versatile modular system that integrates into the living space like never before.
EDIDA Bathroom
ZENCHA by Sebastian Herkner for Duravit: Contemplation, relaxation and a space that's all yours, like your own private onsen. This was the concept from which Sebastian Herkner drew his inspiration in designing the Zencha collection, based on traditional Japanese rituals and craftsmanship. The free-standing bathtub, reminiscent of the traditional tea ceremony bowl, is characterised by a rounded base and slightly protruding upper edge, while the slightly sloping backrests inside ensure comfortable immersion. This piece is made of DuraSolid®, a material that is velvety to the touch, and available in square and rectangular versions.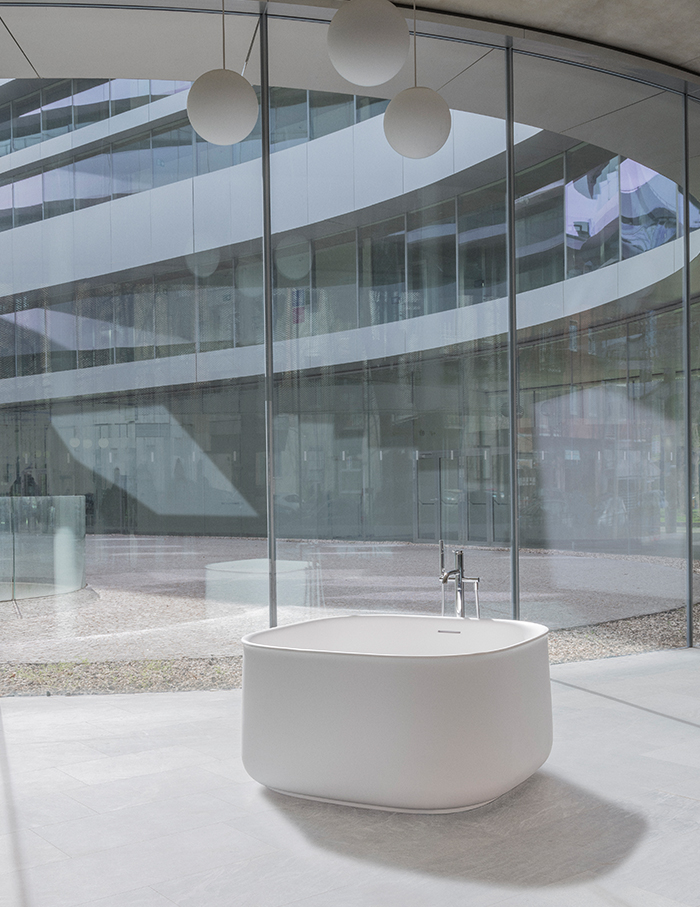 EDIDA Bedding
UMU by Neri&Hu for Ariake: Designed as a stand-alone micro-structure, the bed designed by the Shanghai studio is characterised by its exquisitely balanced ratio of solids and voids, fine lines and balanced volumes, in a game of juxtapositions that is hinted at in the name of the collection— UMU, meaning "to be and not to be". The minimalist structure consists of a wooden frame housing various elements and a shell housing the mattress, ledges and hanging shelves, the idea being to combine the functions of a bed and a bedside table in a single unit, available in three different configurations.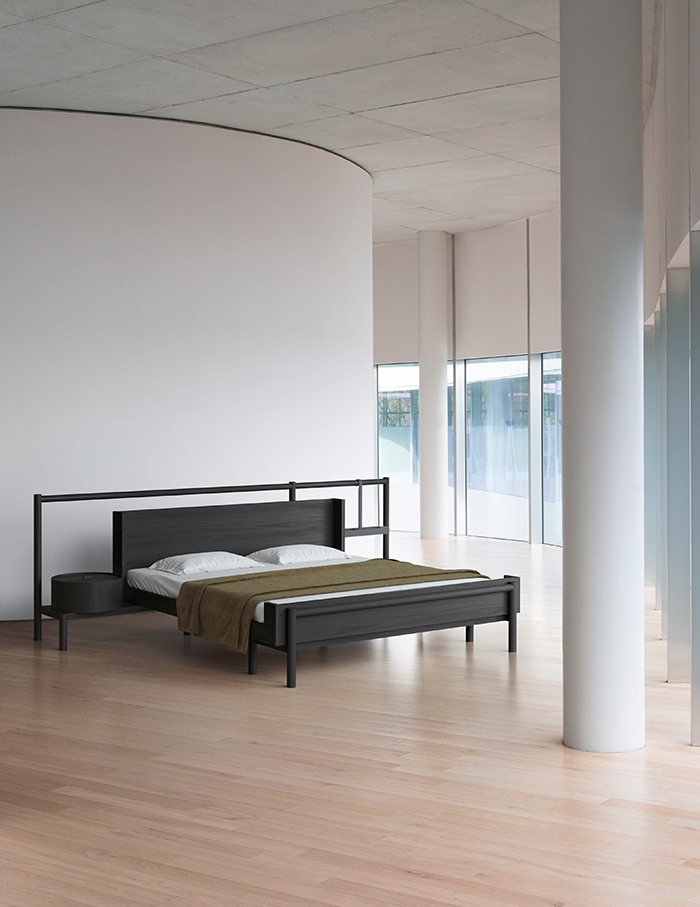 EDIDA Fabrics
Return to Arcadia by Edward Luke Hall for Rubelli: The eclectic English artist-designer's capsule collection offers a new and ironic creative take on classicism with an extremely personal pictorial touch. Images depicting Ancient Greece, Roman architecture, florals and geometry are combined, overlaid and juxtaposed in delicate harmony and joyful dissonance to produce a collection of 13 fabrics for upholstery or decoration. Pictured here is Rose Garden, based on a hand-drawn sketch and converted into digital format, giving the prints a delightfully hand-crafted look.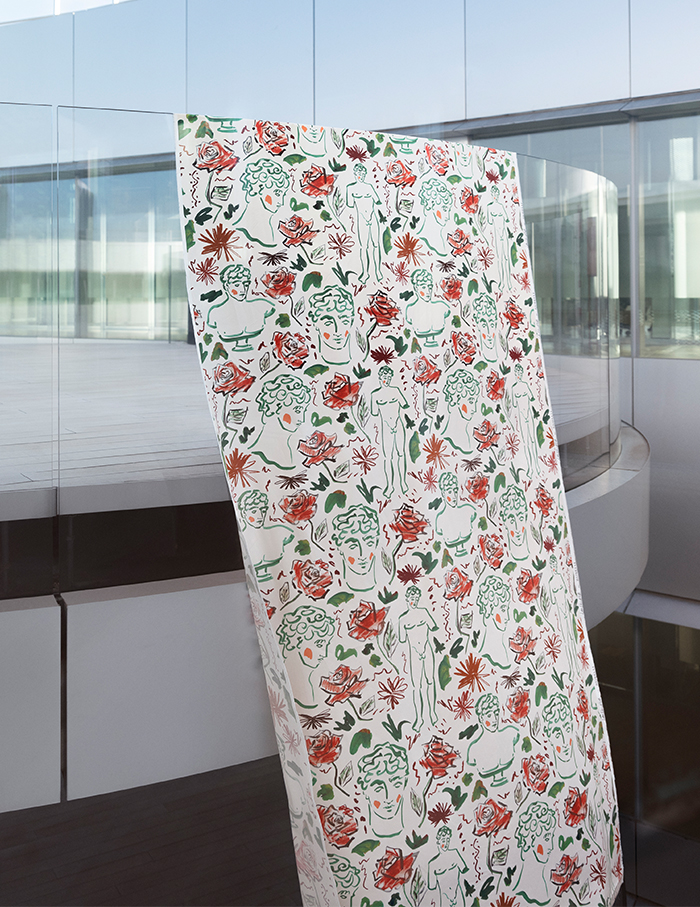 EDIDA Floor covering
Lapse 3-tempore by Duccio Maria Gambi for Cc-tapis: An exuberant rug characterised by contrasting materials, volumes and colours. The eclectic style, which plays on naturalistic cues combined with graphic motifs, stems from a creative process in which the Florentine artist-designer explores the possibilities of *marks/markings* and material. The Lapse 3 replicates a drawing made with oil pastel and ballpoint pen, with wild, freestyle strokes intersecting with meticulous ones and switching to three dimensions to produce a combination of flat textures and exuberant relief inserts. The result is a precious and purposeful object made of handwoven Himalayan wool.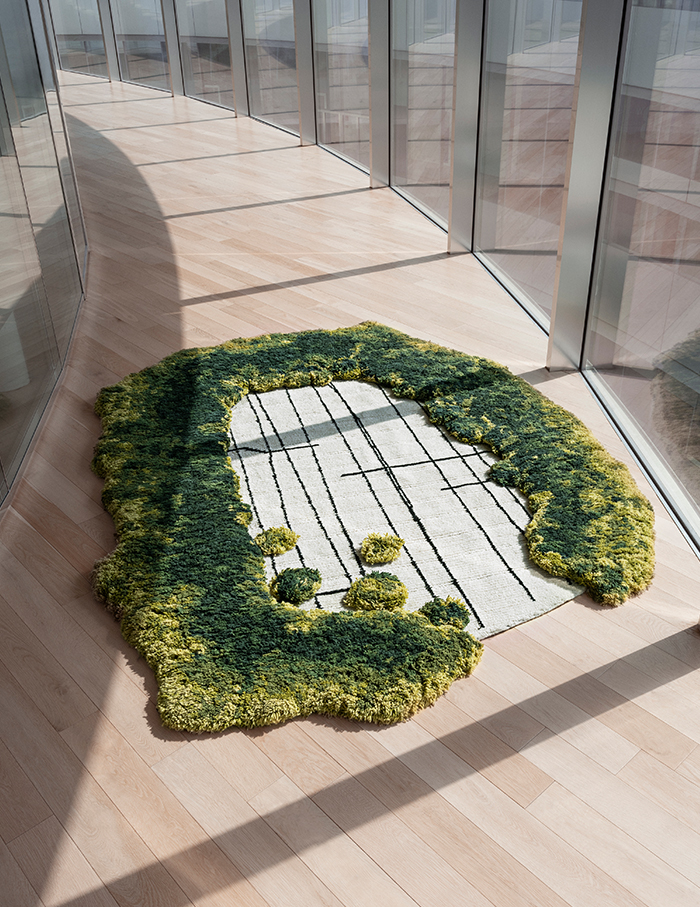 EDIDA Furniture
Simoon by Patricia Urquiola for Glas Italia:  The amethyst, light blue (pictured) and topaz hues highlight the irregular surface of the glass panes measuring barely 12mm. Assembled in basic architectural forms, they make for a simple yet sophisticated and sustainably designed table made from glass recycled from production waste that lends itself to an aesthetically-appealing design that's also pleasant to the touch thanks to the polished profile and the contrast between rough and smooth surfaces. The "glass that's not glass" aesthetic is the result of an experimental process that has allowed an ancient material to remain adaptable to change and new kinds of creativity.
EDIDA Kitchen
Small Living Kitchens by Andrea Federeci for Falper: A concept born of a careful study of contemporary living that highlights an increasing inclination to choose small spaces without compromising on quality. The Small Living Kitchens system, enhanced with accessories, finishes and precious materials, was designed with precisely this in mind. One of its characteristic features is its mini-islands, with steel tops and sides and lacquered wooden and stainless steel fronts (pictured), or made entirely of marble with walnut internal drawers. Available in three standard widths of 120cm, 150cm and 180cm. To be combined with cupboards housing appliances and internal or openwork storage compartments to create compact wall units.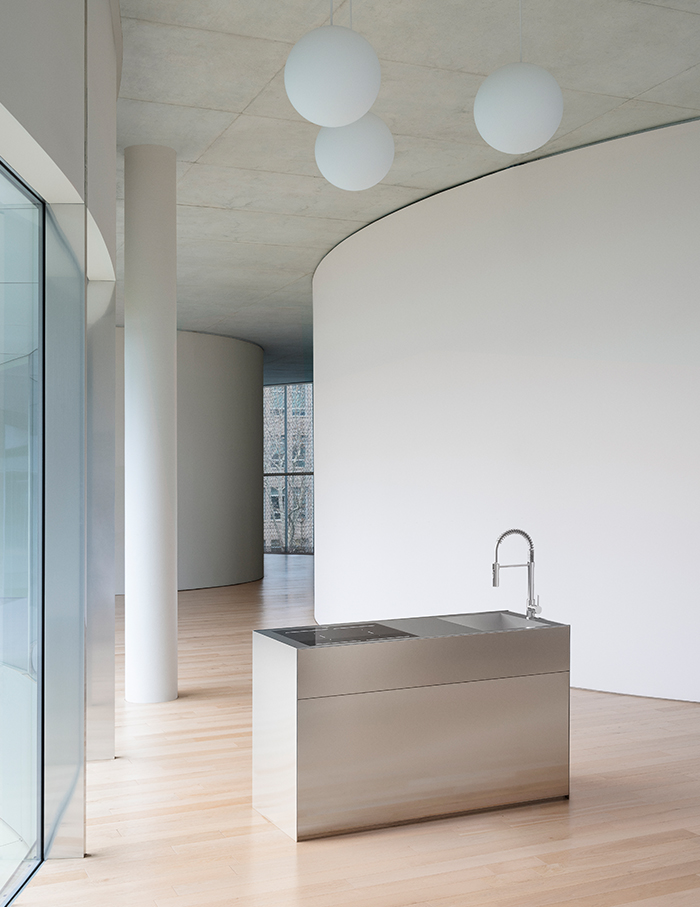 EDIDA Lighting
Serpentine by Front for Moooi: A lightweight lamp resembling a spiral in motion. With the evanescence of an oriental lantern, the Serpentine suspension lamp seamlessly balances form and function, the black lines outlining the spokes and profiles of its diffuser cones designed to emphasise the dynamism of its forms. Made of PES, as opalescent thermoplastic material, it also diffuses LED light evenly. Designers Anna Lindgren and Sofia Lagerkvist, of Front, bent and twisted its translucent surfaces that have been assembled to create a piece with a strong expressionist quality.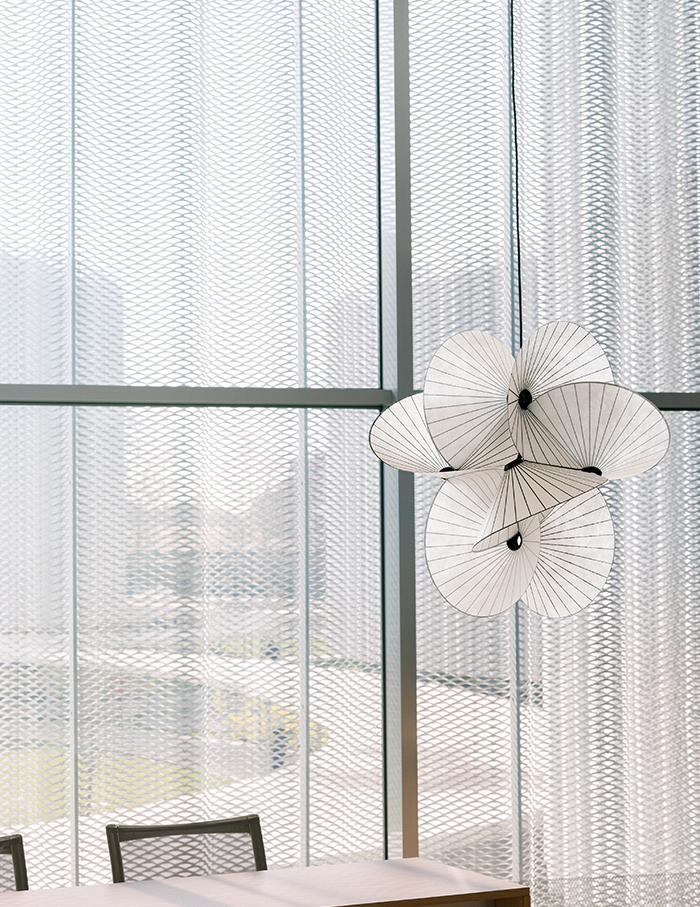 EDIDA Seating
Loop by India Mahdavi for Gebruder Thonet Vienna: The French designer has come up with a lounge chair featuring the brand's characteristic material, bent beechwood, whose flexibility has been pushed to its limits. Loop is characterised by the dual curve of the two looped armrests that enhance the piece in terms of both structure and design at the same time. The tasteful choice of colours for the lacquering of the wooden parts and the textile coverings is also an integral part of the design, establishing a dialogue of sophisticated shades.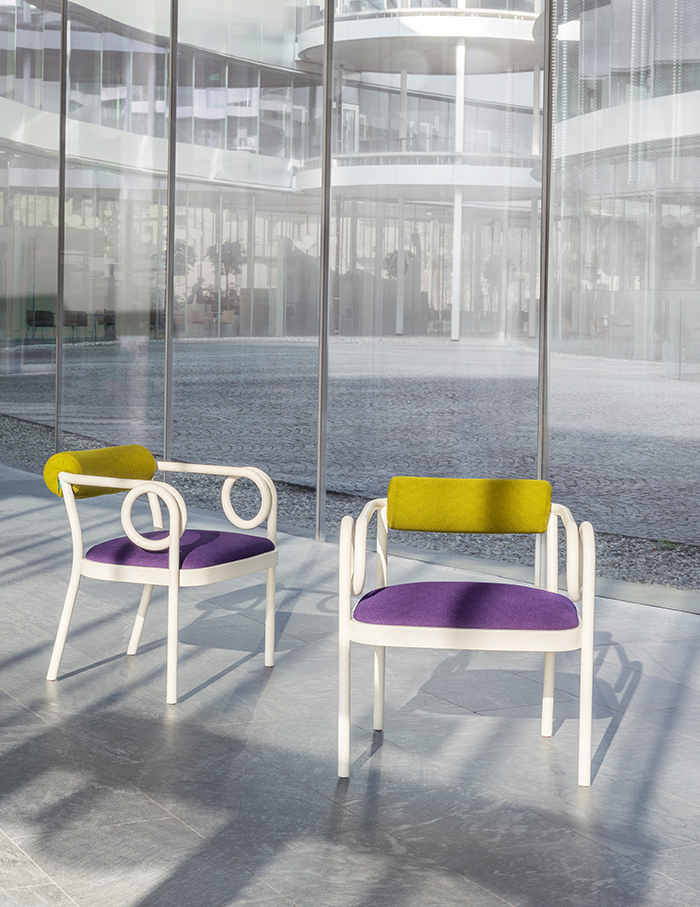 EDIDA Tableware
Cadence by Pierre Charpin for Saint-Louis: A collection of table accessories, vases and lamps that really showcase the historic French manufacturer's expertise. Pierre Charpin offers a new and thoroughly modern take on traditional craftsmanship tradition, in the form of transparent crystal pieces for everyday use that highlight a clash between vertical and horizontal lines, an interplay of simple *signs* and forms that reveal a wide variety of influences, from the decorativism of the Viennese Secession to the radicalism of Memphis. Any hint of colour has been deliberately omitted to allow the all-important natural luminosity of the crystal to shine through.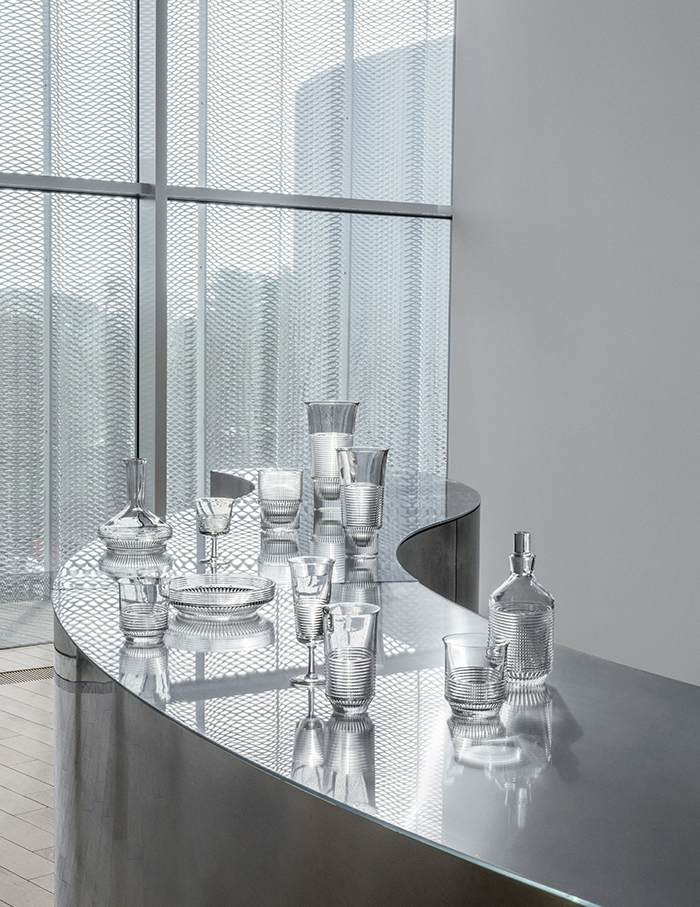 EDIDA Wall Covering
Fungi Forest by Stella Mc Cartney for Cole&Sons: The British fashion designer and pioneer of sustainable fashion has designed a wallpaper that merges ecology and communication. Resembling a contemporary toile de Jouy print and available in Burgundy (pictured) and Navy blue, Fungi Forest is printed on a new eco substrate derived from 79% renewable fibres. The production process is designed to reduce greenhouse gas emissions by 30% compared to traditional processing. What's more, it is also a visual representation of the designer's "conscious" philosophy, creating garments from forest-friendly fabrics and accessories from plant-based materials because fungi are the future not only of fashion but of the planet.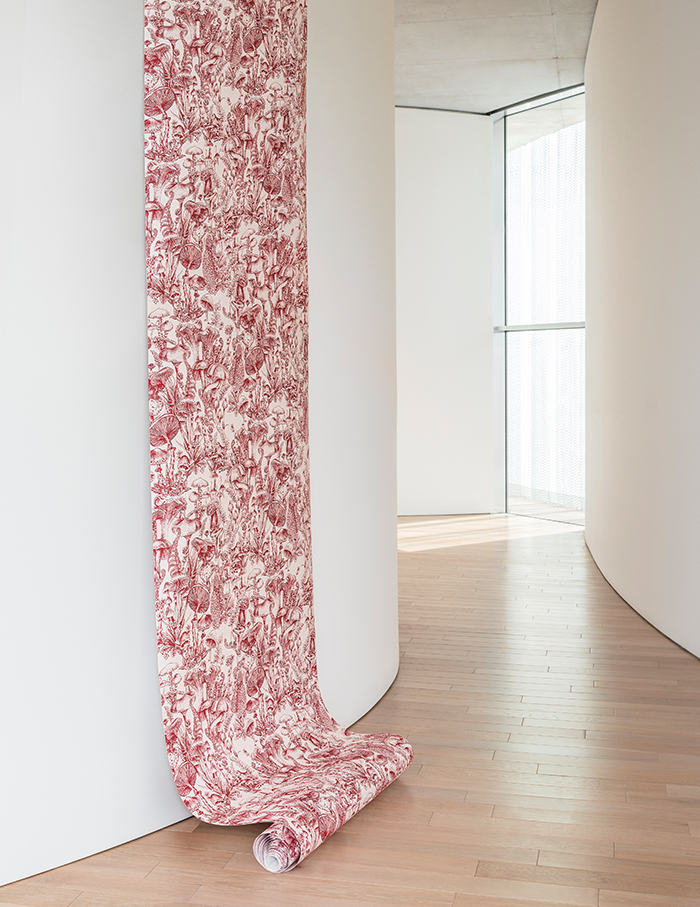 EDIDA Outdoor
Fornasetti's Giardino Delle Nature Possibili: Fornasetti's first outdoor furniture and upholstery collection is further evidence of the long-established Milanese atelier's passion for eclectic technical and aesthetic experimentation. Soli a ventaglio ('Fan Suns') is just one of the iconic prints that have now also come to characterise the brand's outdoor textile covers for armchairs, benches and sofas, enhanced by the geometric lightness of the coloured steel structure. This has been an unprecedented material for the brand that has been used in each piece of the collection with impeccable craftsmanship to explore new al fresco lifestyles.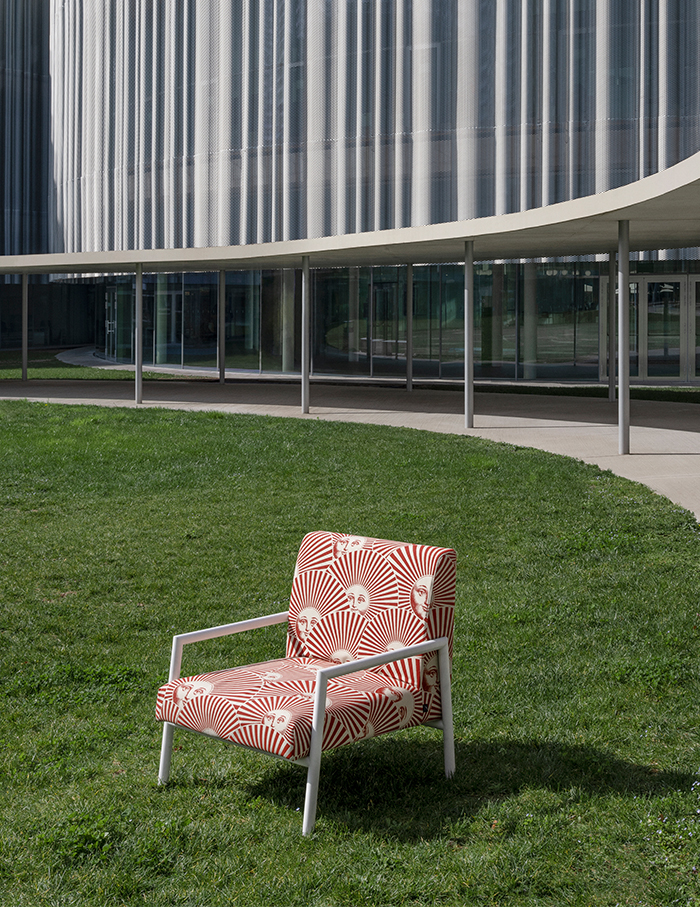 Text Courtesy: Federico Piera Belloni, Francesca Benedetto, Porzia Bergamasco, Paola Carimati and Filippo Romeo.