Bathroom
Combining Japanese rituals with craftsmanship and ambience of a retreat, Duravit presents Zencha bathroom series by Sebastian Herkner
SEP 22, 2022
| By Shriya Goyal
Nowadays, the bathroom is considered as a place of retreat and rituals. It can be your own relaxing home spa or a joyful space designed to energise your morning routine. With balanced shapes and colours, the Zencha bathroom series designed by Sebastian Herkner for Duravit appeals to the senses. 
Inspired by traditional Japanese rituals and craftsmanship, Sebastian has created a bathroom series that combines heritage with a contemporary allure. The unusual above counter basins and free-standing bathtub with minimalistic furniture crafts a feel-good ambience to the space.
Designed as cambered squares and rectangles, it is time to update your space with fluid curves with Zencha. With the rounded shape being one of the most striking design features, the basin and bathtub end in a graceful, softly curved outward edge.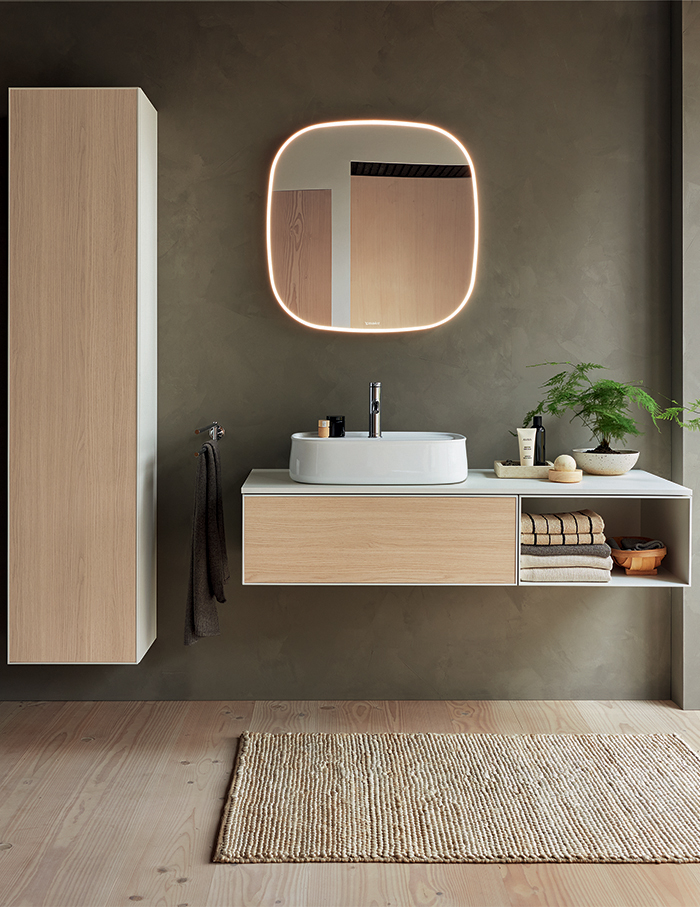 The above counter basins, inspired by Japanese tea bowls, are slightly bulbous at the bottom and taper with a subtle curve to a slightly outward sloping rim. Sanitary objects made from DuraCeram consist of two differently shaped above-counter basins: a curved square and a rounded rectangle, available in colours White, White Satin Matt, Gray Satin Matt, and Anthracite Matt.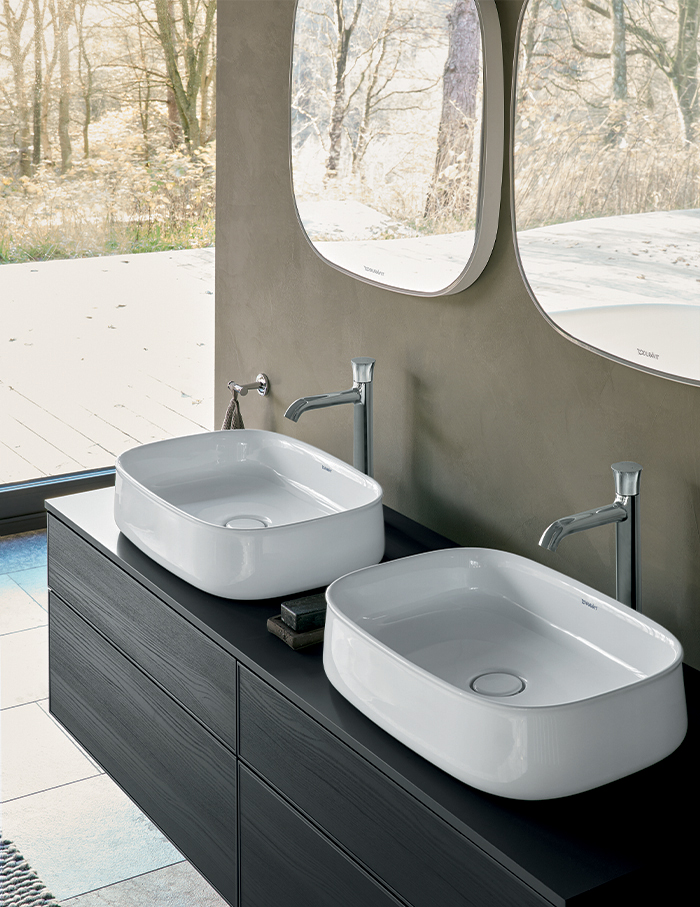 Offering a break from strict, straight lines and grounding the space with a softer touch, is the free-standing bathtub from the Zencha collection. The square version of the bathtub is drawn from the square above-counter basin and made from DuraSolid. 
It is available in two compact versions in different sizes with an option of air whirl system integrated into the base for a gentle massage effect. Immerse yourself into the deep water and savour a blissful experience reminiscent of a Japanese Onsen bath.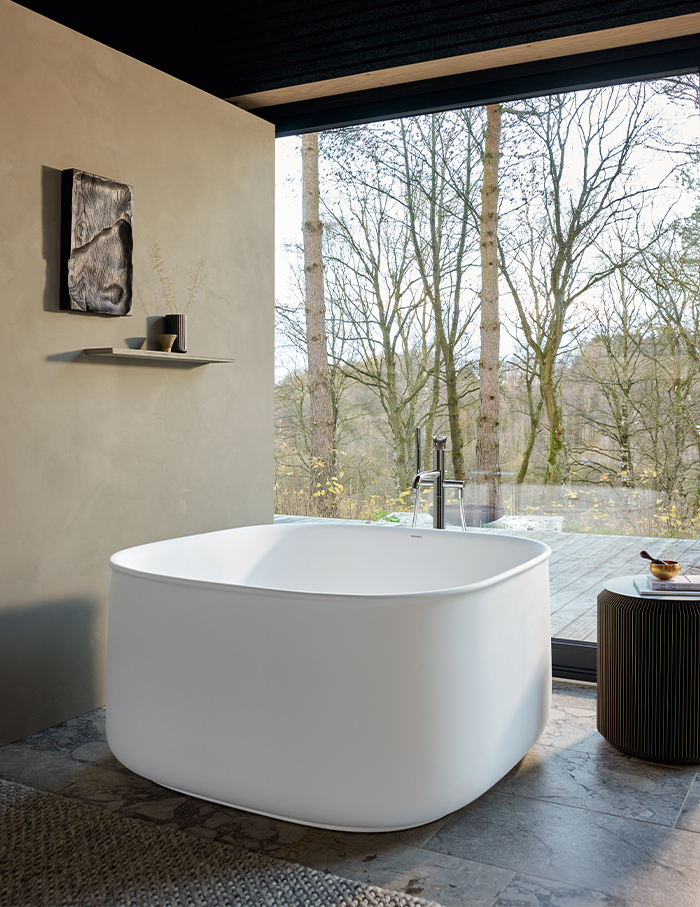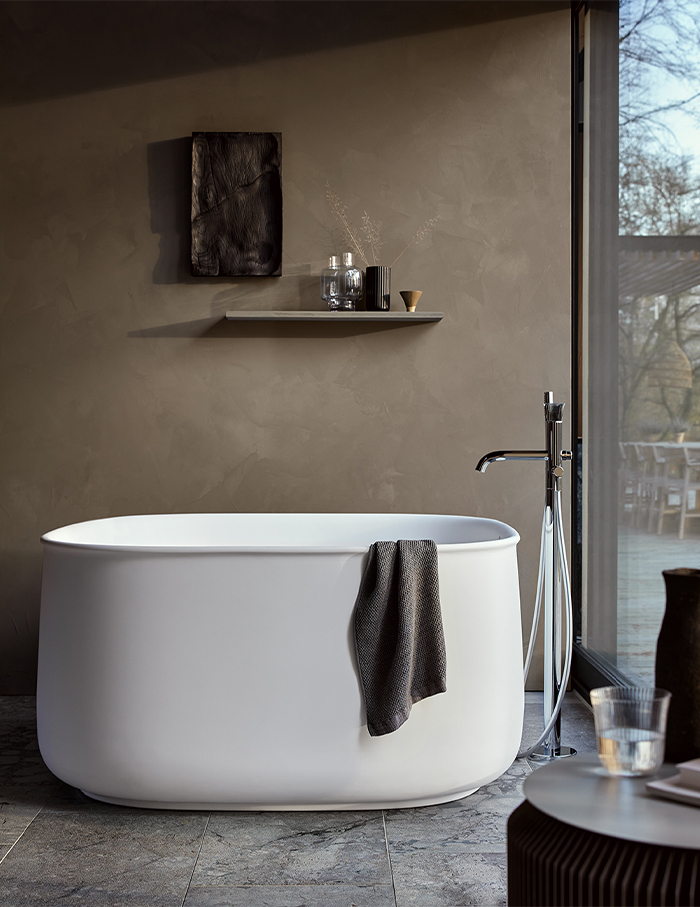 Similar to the zen appeal of basins and bathtubs, the furniture of the Zencha collection is designed in a modular fashion. The straight-lined design of the furniture creates an intriguing contrast to the organic sanitary objects and complements the collection's subtle material and colour concept. Deployed in a variety of ways, the storage units can be customised as open shelves or drawers with push-open and self-closing technology.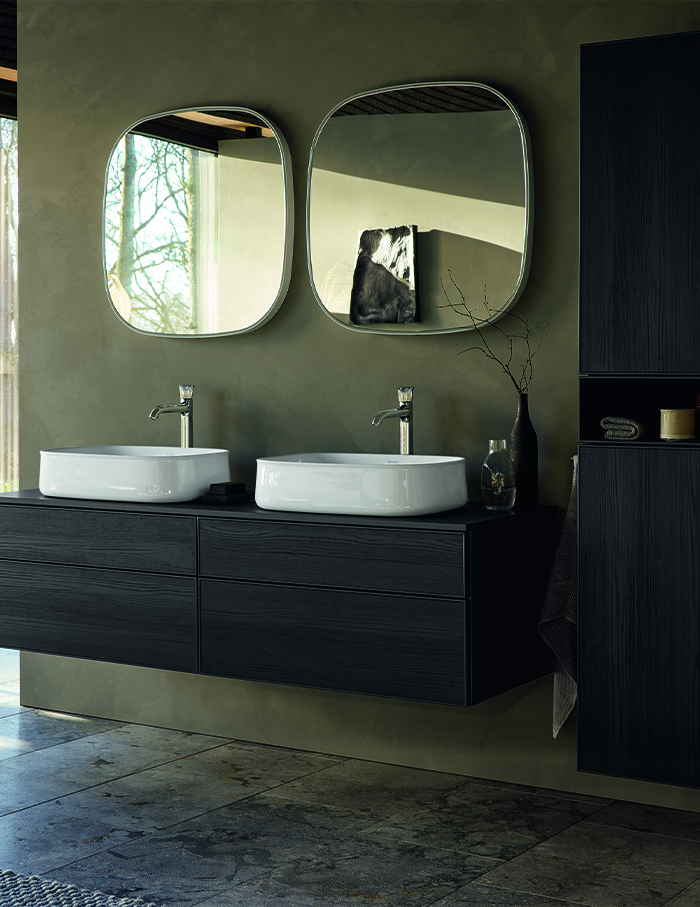 The surfaces of carcass and frame come with anti-fingerprint effect and are available in several subtle colours—White Super Matt, Taupe Super Matt, and Graphite Super Matt. The cabinet fronts add a playful element, while the options in Natural Oak and Oak Black produce a warm and tactile effect. White plate glass and black textured glass introduce a degree of sensual elegance into the bathroom.
Add these statement pieces to your original decor for an eclectic style overhaul or mix and match elements of the collection together. Bring in the zen of Japanese rituals and render a fresh appeal with the Zencha collection by Duravit. 
Click here to know more about Duravit's Zencha bathroom series