Bathroom
Just like a day at the beach—calm and carefree, Duravit presents Soleil bathroom series by Philippe Starck
OCT 6, 2022
| By Shriya Goyal
Bathroom—a place where ideas flow and me time is taken meditatively. These spaces are not just about aesthetics or decor, it is a myriad of pragmatism, wellness and style that makes you want to spend long hours soaking in bliss and solitude. The Duravit Soleil bathroom series by designer Philippe Starck is like a day at the beach—carefree and relaxed.
Crafting a natural and comforting atmosphere with its subtle and elegant lines, the range includes washbasins, toilets, and bathtubs. Elegant and timelessly modern, the design of Soleil by Starck is a flexible fit with a wide range of furnishing styles. 
Reminiscent of dunes shaped by the wind, the wash basin form is suffused in softness with gentle contours and fluid transitions. Basin size, tap platform, and storage areas bestow balanced proportions. The delicate external edge serves as overflow protection.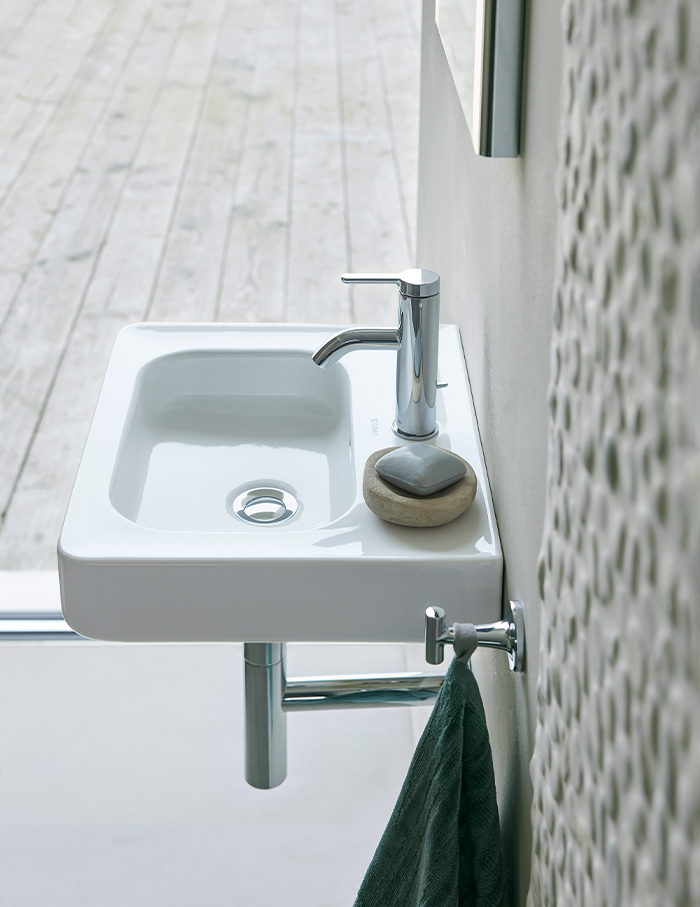 The collection includes three sizes of wash basins with above-counter basins, built-in undercounter washbasins and handrinse basins for small rooms. Duravit has additionally developed matching combination options for Soleil by Starck in the form of bathroom furniture for a more relaxed look with D-Neo or XSquare.
The finesse of the collection is also apparent in the toilet design with their delicate, slightly protruding lid that blends into the room. A key factor in enhancing hygiene is the easy lid grip with its soft closure feature. All wall-mounted toilets are fitted with the HygieneFlush technology that cleans the entire inner surface of the toilet optimally.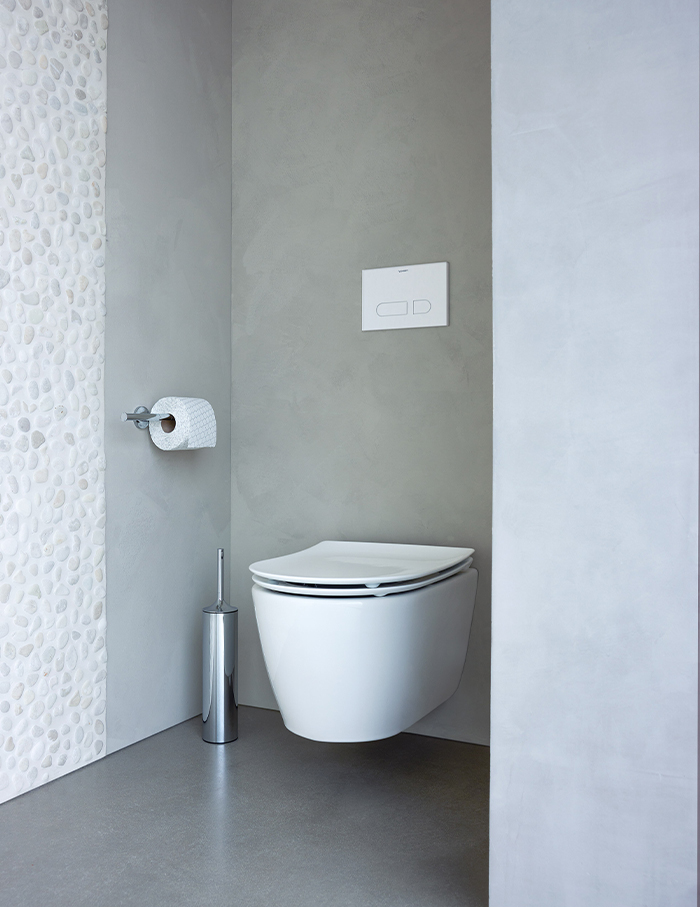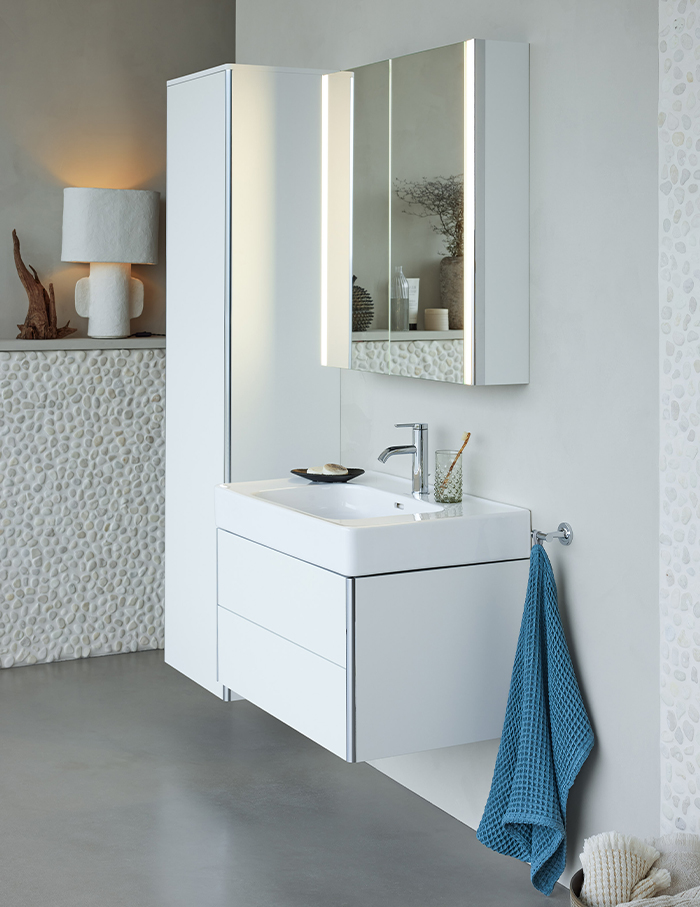 Philippe Starck has transposed the softness of the shape and the intimation of the outer edge of the washbasin to the design of the Soleil by Starck bathtubs. The product range includes a choice of materials with the built-in acrylic bathtubs and a free-standing bathtub made from DuraSolid. 
Built-in bathtubs with a shaped recess for the head are available in various single-seater models as well as one two-seater model. Their dimensions make them easy to integrate into plans and they can also be fitted with the Air System.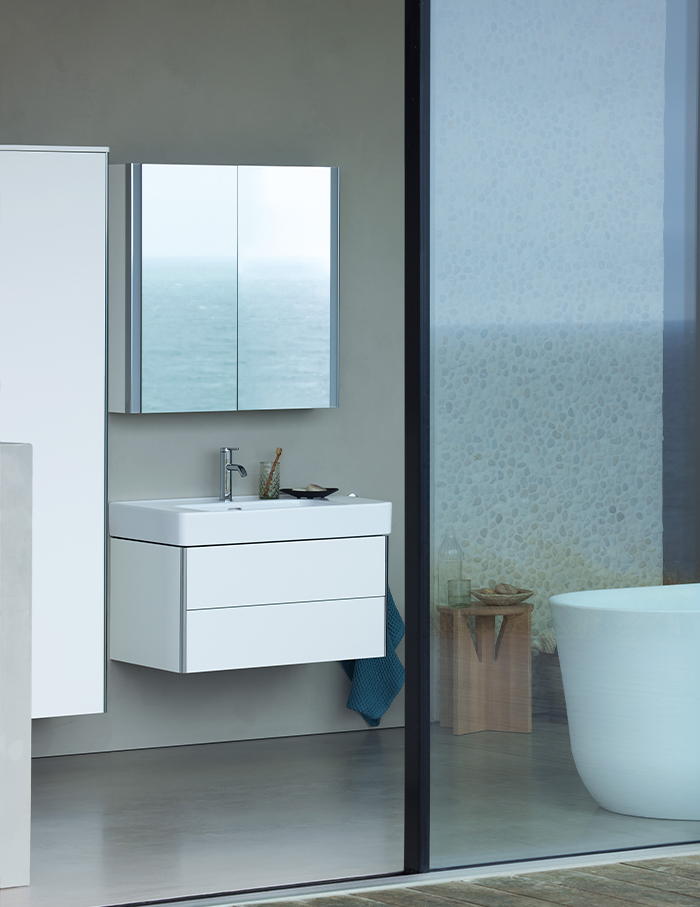 A further benefit for the fitter is the free-standing Soleil by Starck bathtub delivered to the construction site in a fully pre-assembled state with leg frame and drain making installation and fitting quicker and safer.
The compact range of washbasins, WCs and bathtubs expands the design possibilities in the bathroom. Clear and timelessly modern, the Soleil by Starck design fits flexibly into a variety of interior styles.
Click here to know more about Duravit's Soleil bathroom series