Design
Shaping the future of upcoming generations — Duravit India works towards upgrading the schools in rural India
AUG 10, 2023
| By ELLE DECOR India Team
With an aim to shape the future, Duravit India Private Limited has been constantly working towards upgrading the schools in rural India. A wholly owned subsidiary of Duravit AG from Germany, the company was founded in 1817 in Hornberg and has emerged as a leading international manufacturer of designer bathrooms in over 130 countries. They have a product range that includes premium sanitary ceramics, bathroom furniture, shower trays, wellness systems and toilets. With a motive to make society a better place to live, they have partnered with Yuva Unstoppable, a non-profit foundation, empowering underprivileged children in India with education, sanitation, drinking water and more.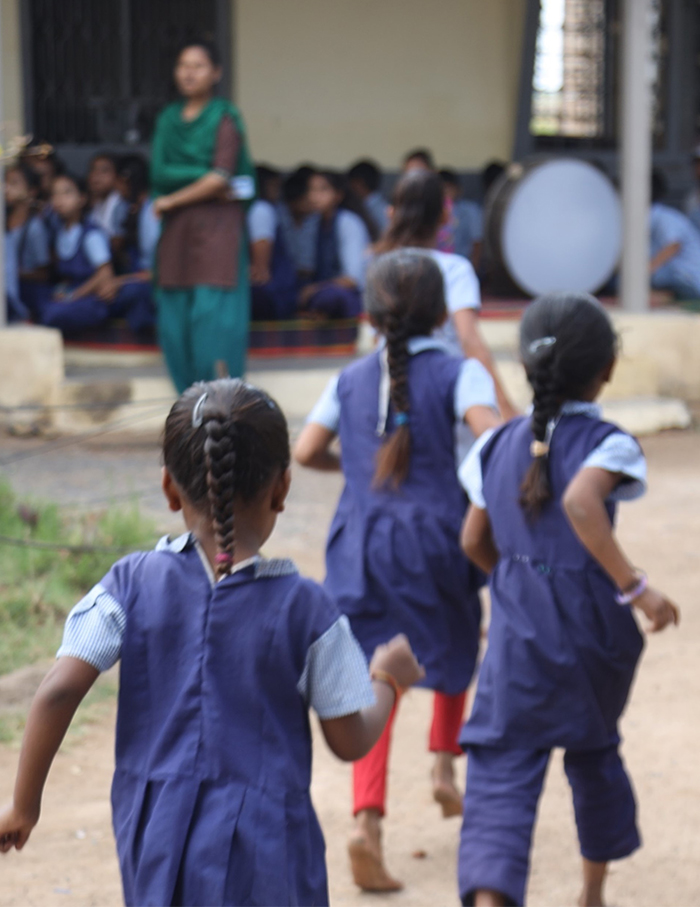 The foundation 
Duravit is elevating government and trust-run primary schools with clean drinkable water and sanitation facilities. A heart filled with dedication and passion has left a positive mark in sixteen schools. They have designed and constructed spaces for children with sanitation and water drinking facilities in Bhudhej Primary School, Changda Primary School, Kanwada Primary School, Moraj Primary School, Tarapur Girls School, and water drinking facilities for Adruj Primary School.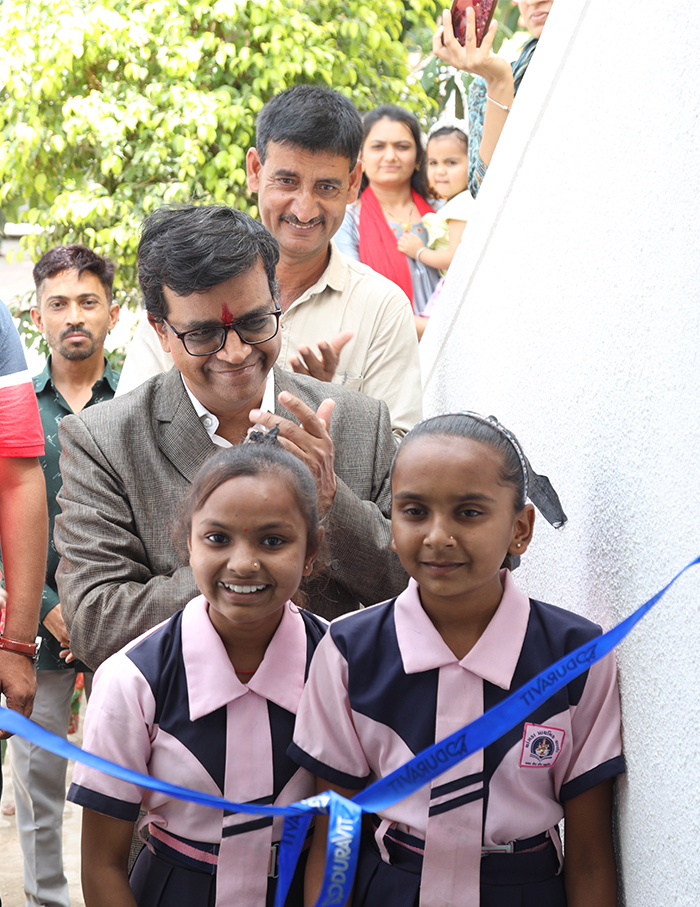 A dazzling smile 
Focused on giving children better health and a happier life, the team at Duravit supervised the projects. The outcomes are profound, as better sanitation and health have led to reduced absenteeism, while the RO water at schools has filled young hearts with dazzling smiles across their faces. Making children and adults aware of the importance of hygiene and resonating beyond the classroom helps elevate their quality of life and fosters a brighter future.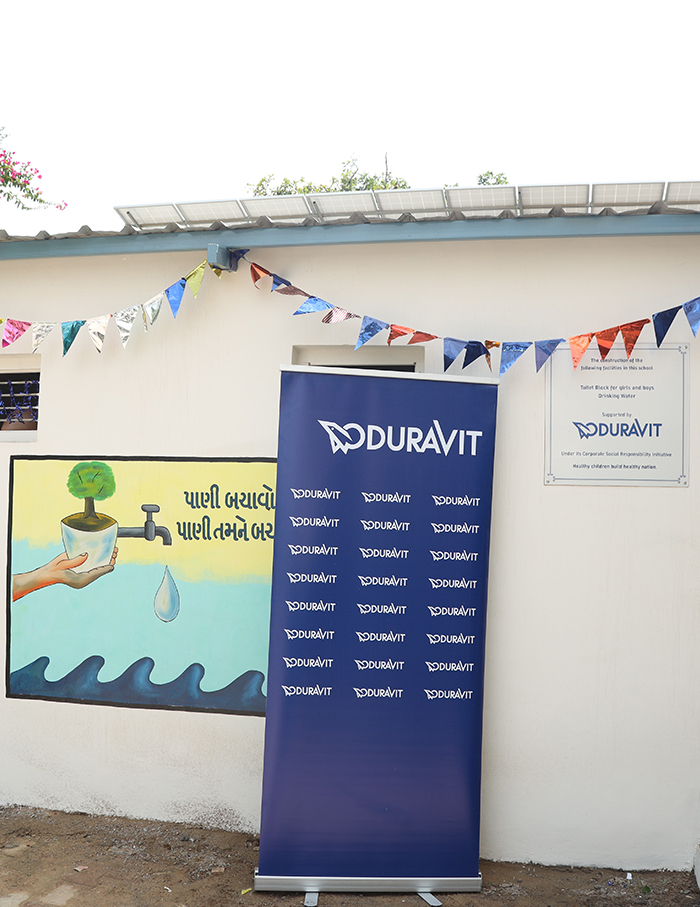 Bridging the gap
Duravit India has bridged the gap in access to quality education and has promoted a brighter future for children in rural areas. The company has impacted the lives of many by providing sanitation, water, and smart classes. They are not only enhancing the learning environment but also imbibing life lessons. Taking social responsibility sets a remarkable example for all, they aim to create a safer future and make others want to make positive changes.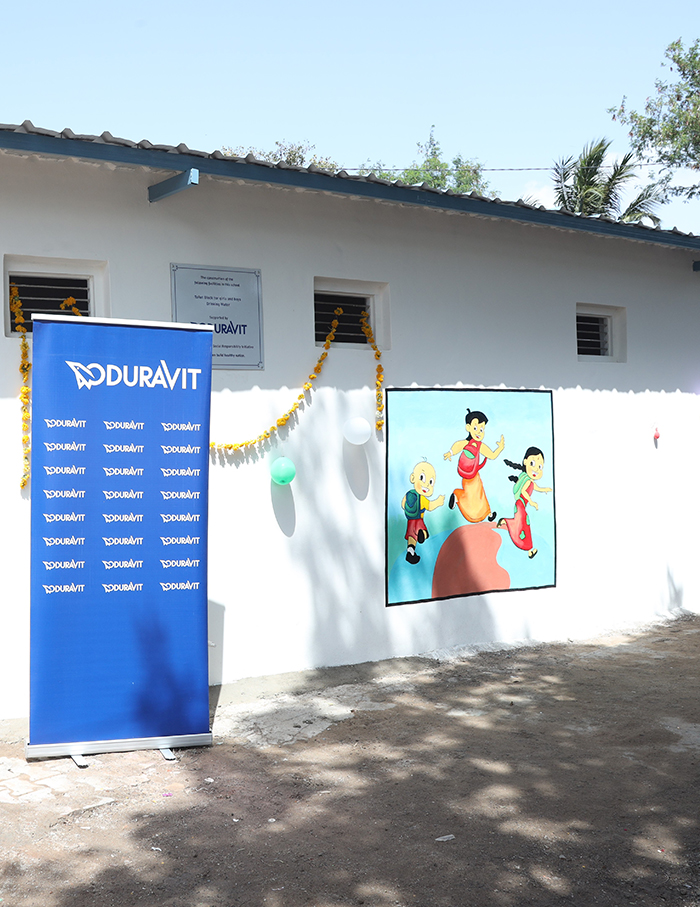 Founded in 1817 in Hornberg in the Black Forest, Duravit AG is today a leading international manufacturer of designer bathrooms and is active in more than 130 countries worldwide. The complete bathroom supplier's product portfolio comprises top-quality sanitary ceramics, bathroom furniture, bathtubs and shower trays, wellness systems, shower toilets, faucets, and accessories as well as installation systems. Alongside its in-house design expertise, Duravit also works closely on product development with an international network of designers such as Cecilie Manz, Philippe Starck, Christian Werner, Sebastian Herkner, and Bertrand Lejoly as well as talented newcomers. Duravit's ambition is to make its stakeholders' lives a little better each day through a combination of forward-looking designs, uncompromising product excellence, a keen sense of human requirements, and responsible corporate management. A key measure in achieving these aims is the overriding mission to become a climate-neutral business by 2045 with no exceptions.