Bathroom
From Monochrome, minimal to boho, Duravit presents D-Neo series to bring a blend of design and functionality in the bathrooms
FEB 3, 2022
| By Pratishtha Rana
A personal space to refresh, recharge and gather plenty of creative thoughts, a bathroom in every home stands as a haven that sets the mood for the day and night. Assembling a bathroom in the most elevated manner with the right kind of decor, furniture and utility storage nooks adds not only the functionality but also to its overall visual story. Duravit, one of the premier sanitary ware brands and manufacturer of designer bathrooms worldwide, wants you to take your bathroom sessions seriously and introduce that space with interior changes that will charm you every time you take a glance at it.
Duravit has its expertise expanded to various verticals of bathroom ware, organising and wellness systems, including sanitary ceramics, bathroom furniture, bathtubs, shower-toilets and accessories.
Bringing its modern and sophisticated translations of bathroom to your abode, Duravit introduces its D-Neo series of Monochrome, Minimal and Boho that lends an elegant makeover to any bathroom and shower rooms.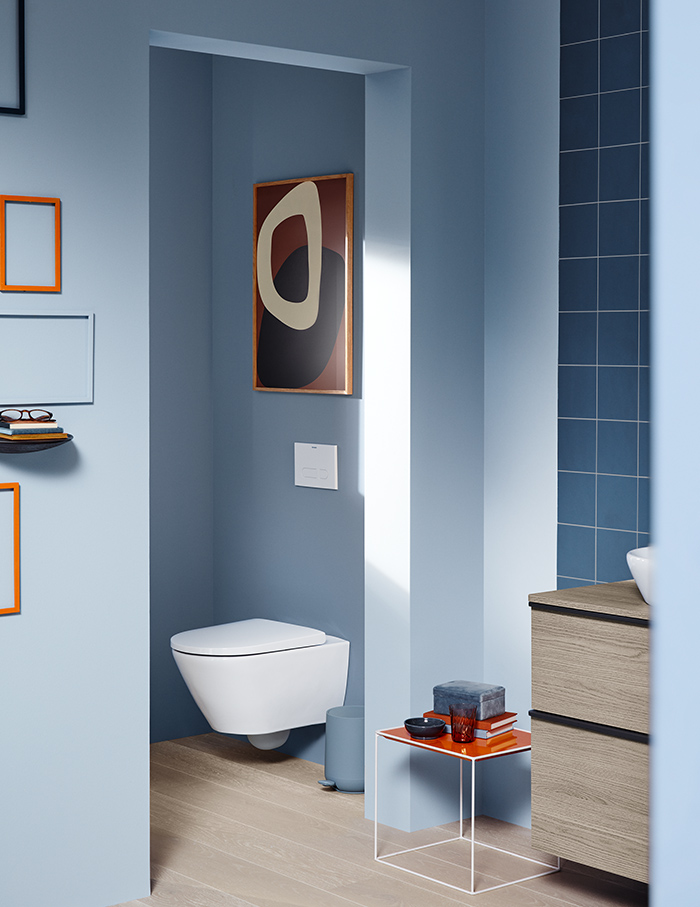 Pristine, perfect and painted in an alluring tonal palette, the Duravit D-Neo Monochrome edition models a clear-cut styling with every piece in the range looking poised and organised. The new Oak Terra finish colour adds character to the furniture, while its diverse designs complement every style of bathroom. Ensuring the space is always bright and radiant, the circular mirrors from Light + Mirror range add utility value. What augments the Monochrome series are the faucets with characteristic narrow, vertically positioned handles.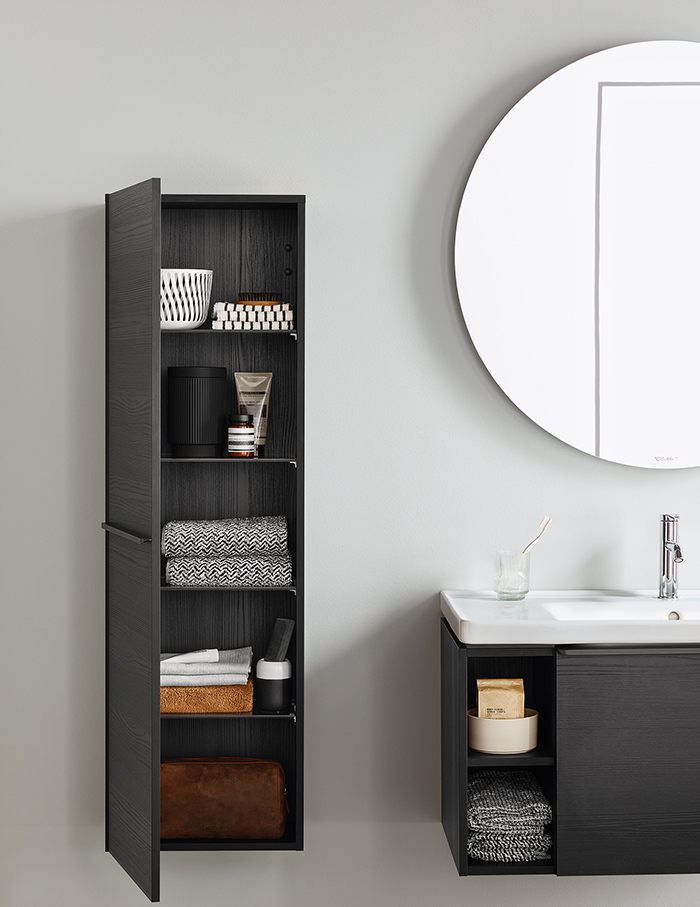 The other sublime bathroom series, D-Neo Minimal, makes a unique statement with its sober tones and neat edges, bringing a sense of alignment to the bathroom. The range by Bertrand Lejoly poses as the choicest pick for the urban dwellers who prefer to break away from the clutter. Fit for every interior style and every individual's aesthetic taste, its trove of muted, beige and brown hues along with crisp geometric forms let one enjoy a rejuvenative time by themselves.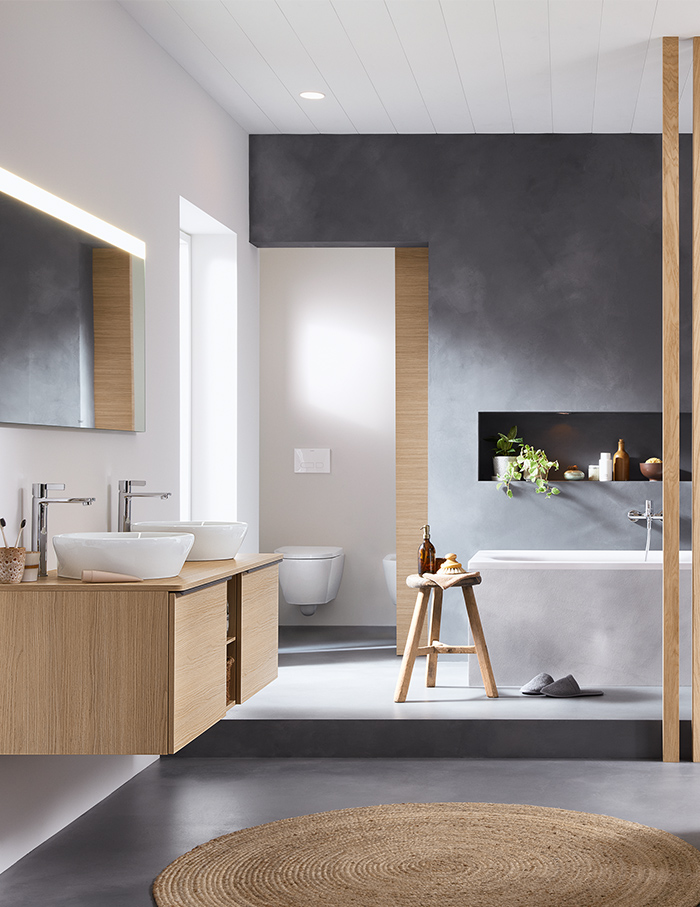 The D-Neo Boho range imagined by Bertrand Lejoly caters not just to the individuals but the family as a whole. Synonymous to and focussing on the feeling of young, stylish and refined, Boho series douses the bathrooms with a certain Nordic minimalism, emotional elegance and evident functionality through its storage areas and racks that every interior setting would adapt well to.
Click here to explore more about Duravit's D-Neo series and offerings