Design
Embracing elegance and artistry with DTALE MODERN 's collection of wood furniture titled Advi
JUN 14, 2022
| By Team ELLE DECOR India
Interiors often speak volumes about the home and its inhabitants. Hence, finding the perfect furniture that accurately captures one's style and lifestyle is as much important. Today, the ultimate goal is to find that befitting piece of furniture that pairs seamlessly well with not just modern interiors but also spaces where vernacular shines on. And that's where the handcrafted artistry of DTALE MODERN outshines the rest. 
Established in 2000, DTALE Decor Pvt. Ltd. is one of India's foremost design-led and interior fit-out brands. With over 10,000 unique high-end contract grade furniture pieces under their banner, the brand is well known for creating a local market for Indian-made designer furniture tailored for hospitality and residential spaces.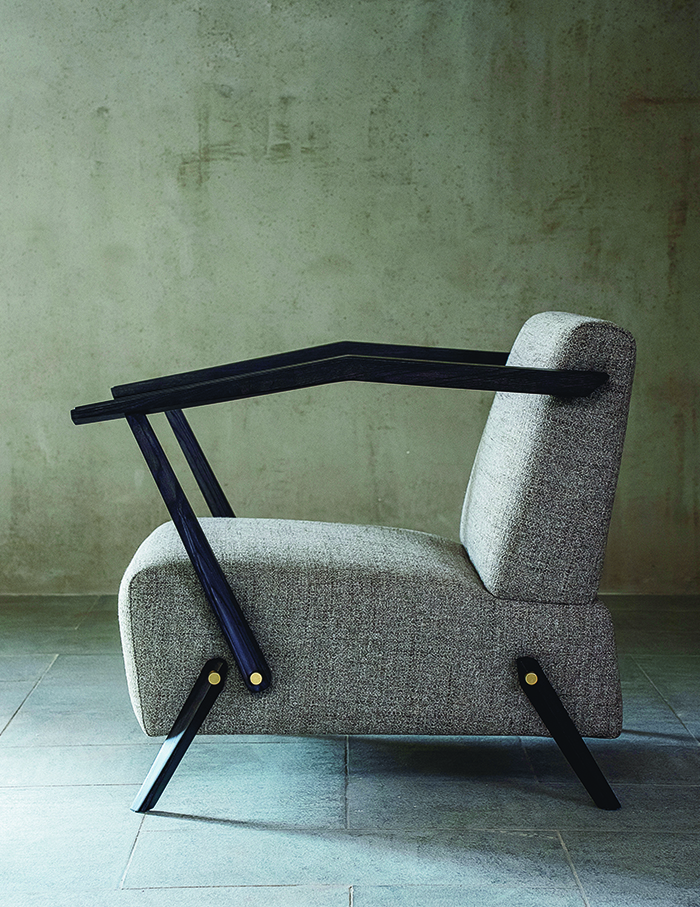 Advocating the 'Make in India' initiative, the brand makes design more interesting with the launch of their collection 'Advi'. The curated edit celebrates the enticing quality of handcrafted wooden furniture, evoking poise and sophistication soaked in nostalgic roots.  
Design is indeed in the details
What's laudable about this collection is its modish, brutalist rendering. The furniture does not shy away from the boldness of its form or the functionality of its joinery but rather flaunts it with pride and a certain style. The collection fashions comfort and details through its polished pieces and we lay it all out below.
Charismatic chairs
A cosy spot to unwind after a long day's work, the SETL and SITUATE chairs are one's ultimate place of getting snug while admiring impeccable design. Crafted with intricate brass accents and soothing fabrics, the chairs' diligently sculpted armrests and detailing capture a grandeur every home would love.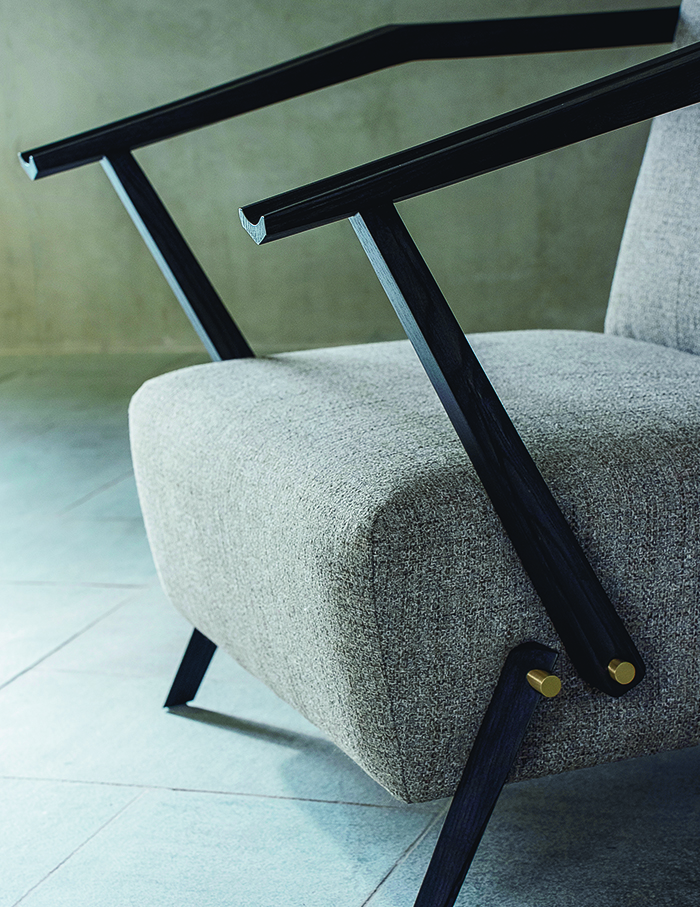 Turning the Tables
Minimalism flows through the tables at DTALE MODERN. While the HIGH ADAPTABLE tables don a bold and clean finish, the COURSE 4 tables sport an angular geometry with intricate detailing.
The STUDY ADAPTABLE accent table is the perfect add-on for literally any space whereas the NESTLING DAY BENCH, undoubtedly the simplest of them all, is an understated collectible.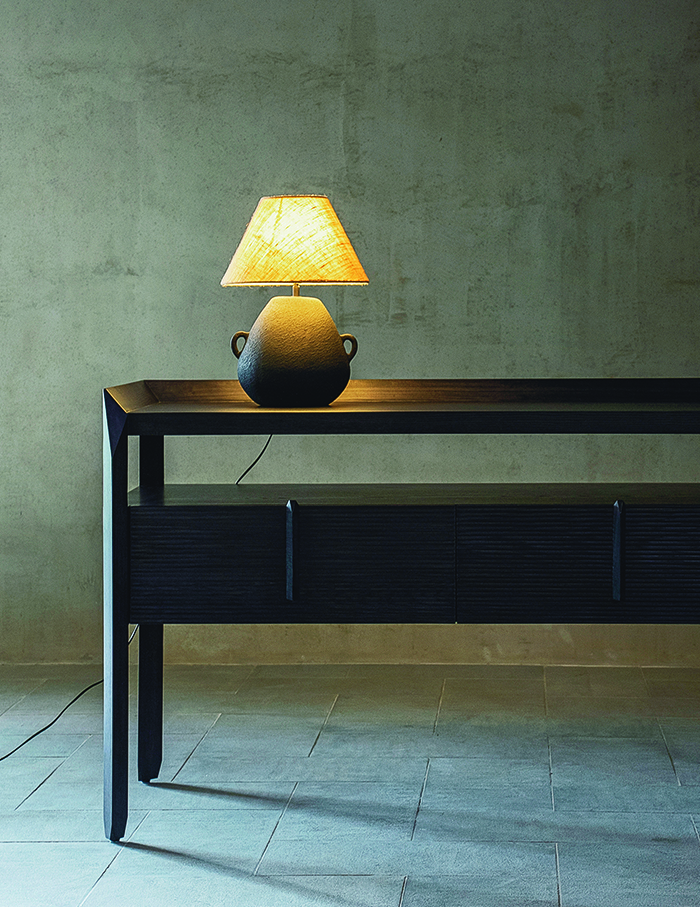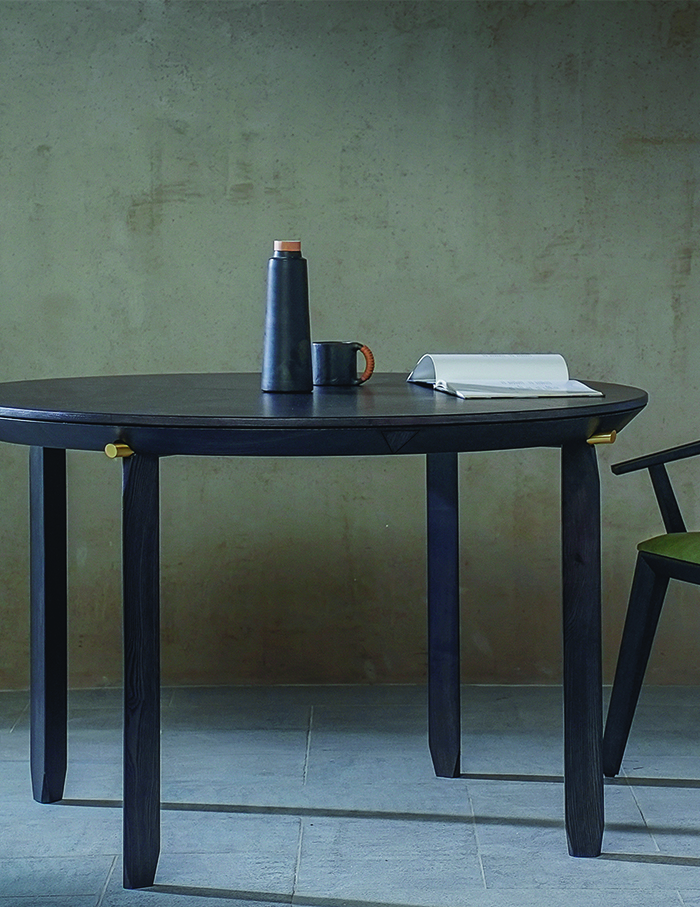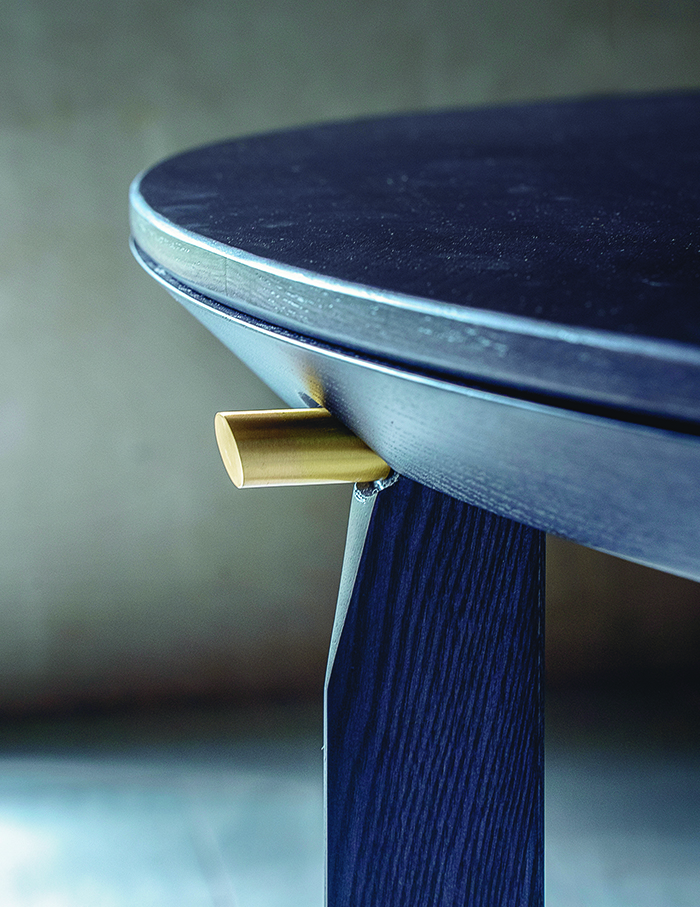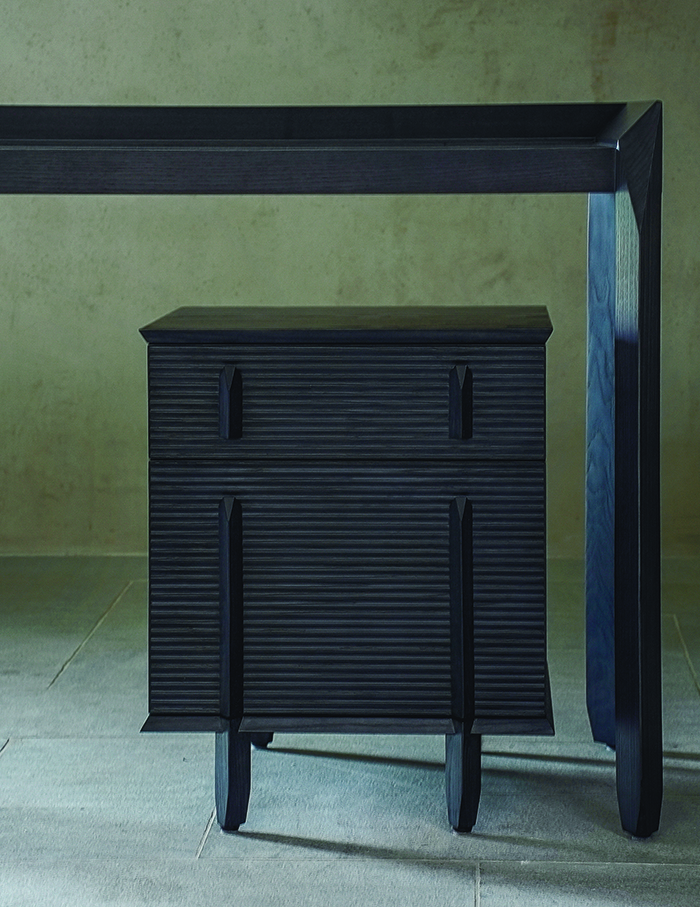 Mirroring Magic
Poised over an angular wooden structure, the VANITY CIRCLE is a flattering addition to any dresser. The miniature pull outs are charming quick storage options. It would require a piece of art to capture a piece of art, after all.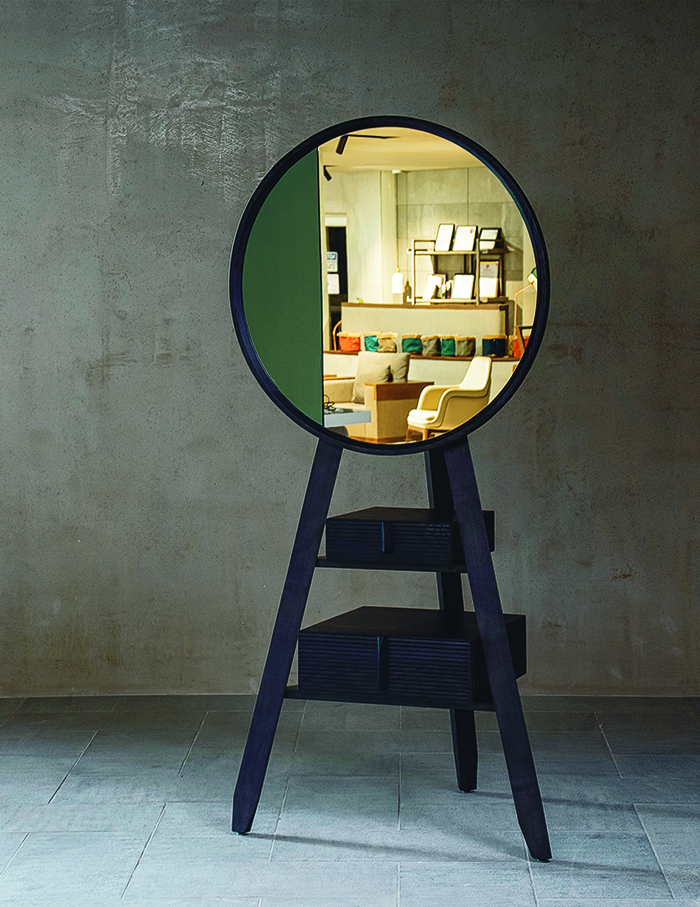 Breathtaking Beds
Bedrooms are places to rest, rejuvenate and recline. Therefore, our private territories also known as beds need to be crafted with ultimate finesse. The NESTLING beds go beyond their standard form to incorporate an element of elegance to their structure.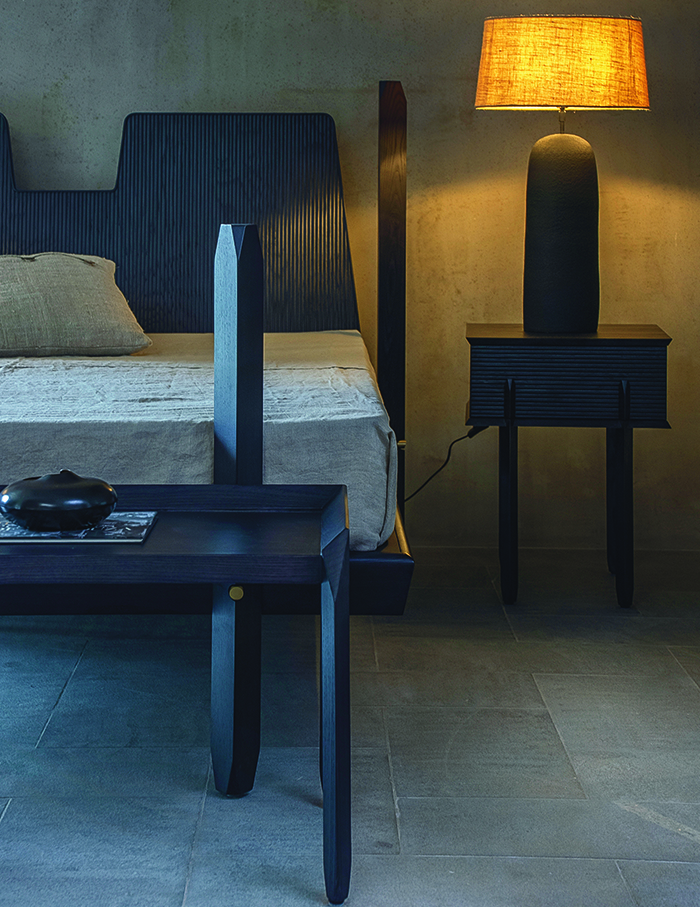 Embedded with endearing passion and attention to detail, Advi is definitely a collection to look out for!
Click here to discover more about DTALE MODERN and the Advi collection