Homes
Dtale Decor spruces an exquisite villa in Kerala that impresses with its fashionable and fabulous style
SEP 14, 2020
| By Jhanvi Somaya
Sprawled over nearly 6,400 sq ft of area, the Aangan Retreat in Kannur, Kerala references its idyllic location with an exquisite yet surreal design language. Styled by interior design practice Dtale Decor, the property uses premium materials and textures to give way to an aesthetic that is both elegant and relaxed.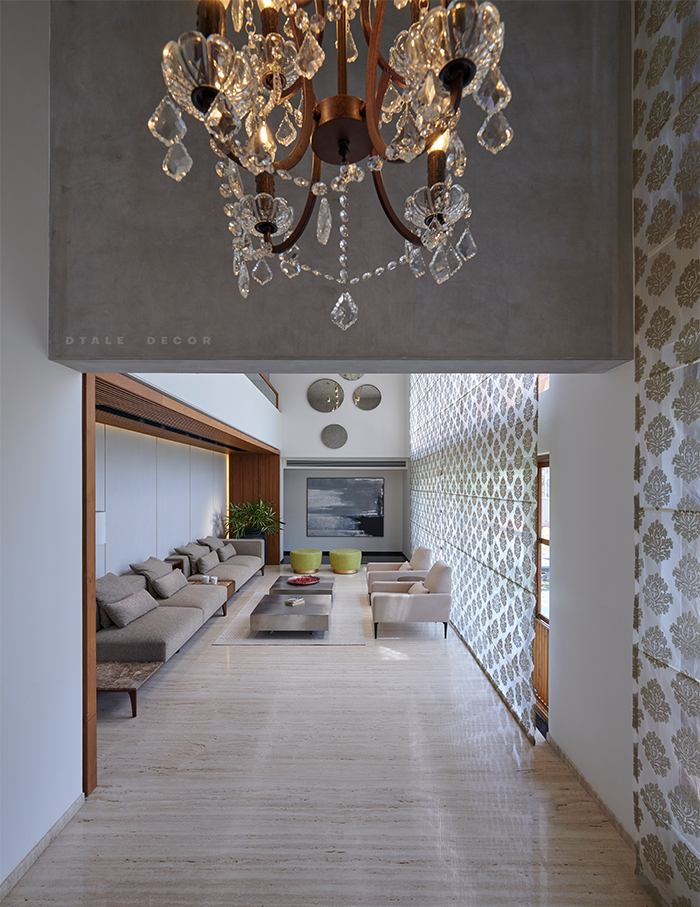 A wood panelled door and an opulent chandelier lead the way inside as glass windows overlook the verdant lawns. The flooring sees an assortment of mediums including wood, silver portoro and travertine marble—each bringing a unique character to the space.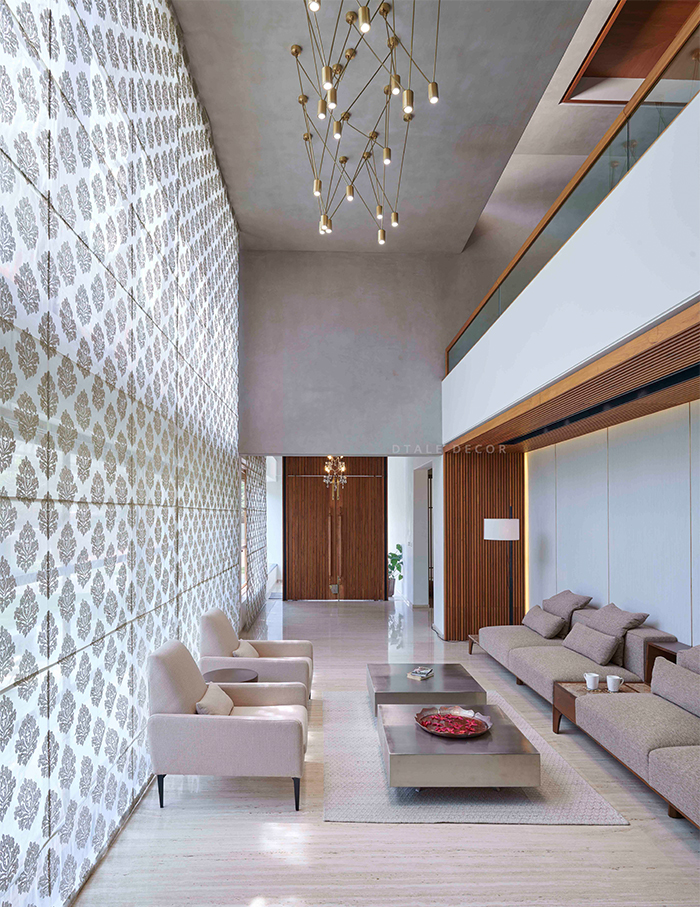 We love how the creatives have used a variety of wooden shades and cement finishes for an intimate ambiance. Adding a pop of colour and vibrance to these regal, muted surfaces are artisan-crafted fuchsia pink and slate blue consoles, while a hand finished gilded mirror adds to the villa's grandeur. Low lying furniture and dark toned materials ensure warmth throughout the property.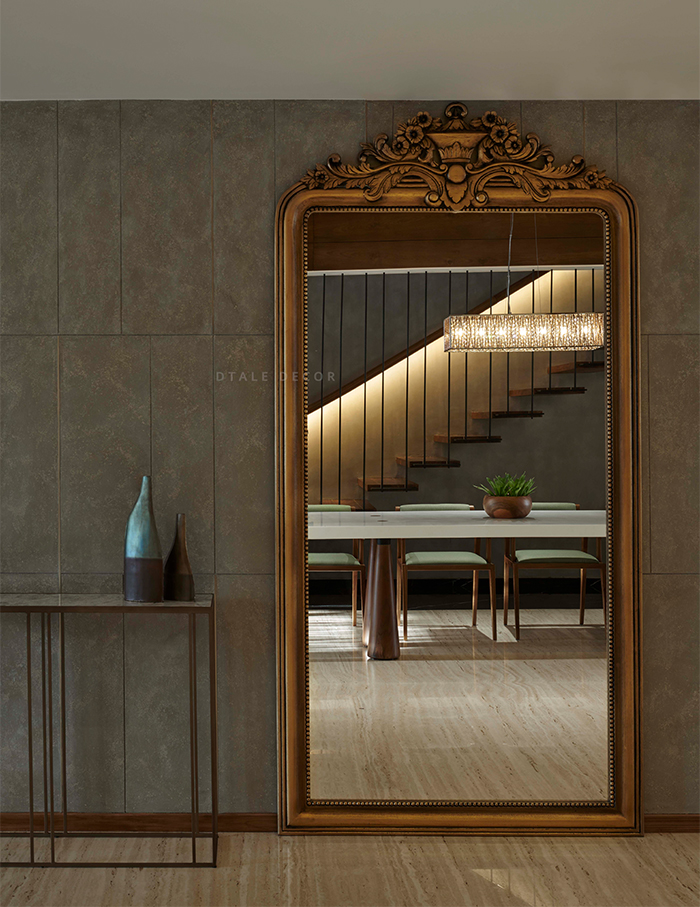 Further beyond, a seemingly sculptural staircase is a sight to behold. The designers chose to encase this floating structure with steel rods, so as to provide support and have daylight illuminate it.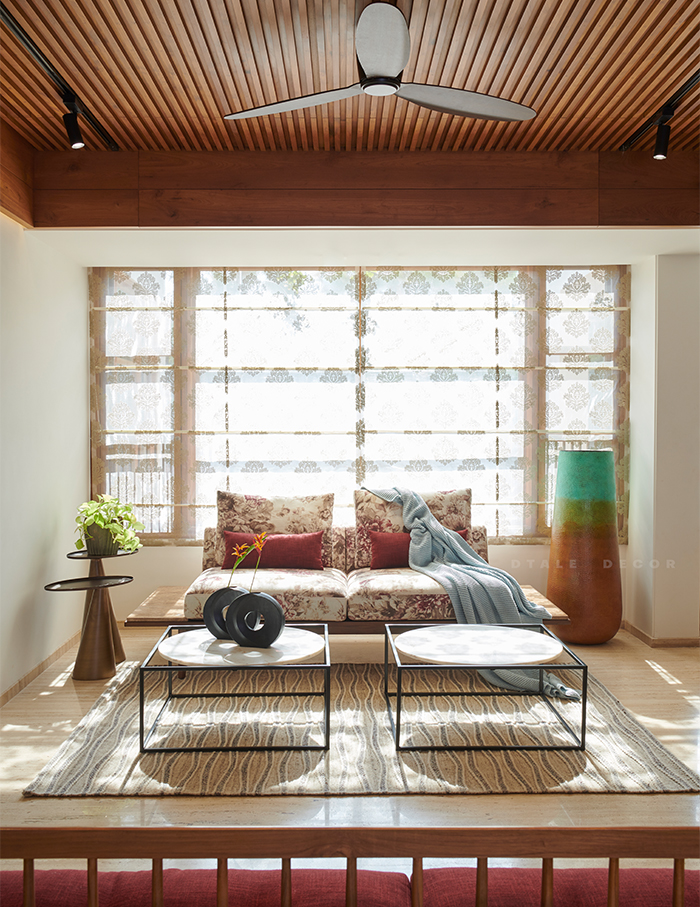 In the latter part of the retreat, vintage furniture including an aquamarine patina pendant lamp and teak accent armchairs further enhance the rustic appeal of the decor. With a fusion of modern, sleek and minimalistic architecture and stylish interiors, this retreat outdoes itself as a design oasis.