Lifestyle
Don't let the night curfew stop you from lunching at these fabulous outposts and eateries around the country!
DEC 24, 2020
| By Sanjukta Ghosh
We're tired of staying home is probably the understatement of the year. And let's be honest, we can't wait to bid 2020 goodbye. So, despite the night curfews instated in certain parts of India, we decided to recommend scrumptious cuisine and designer restaurants that'll be excellent places to lunch at. Read on and earmark your favourites from our list below…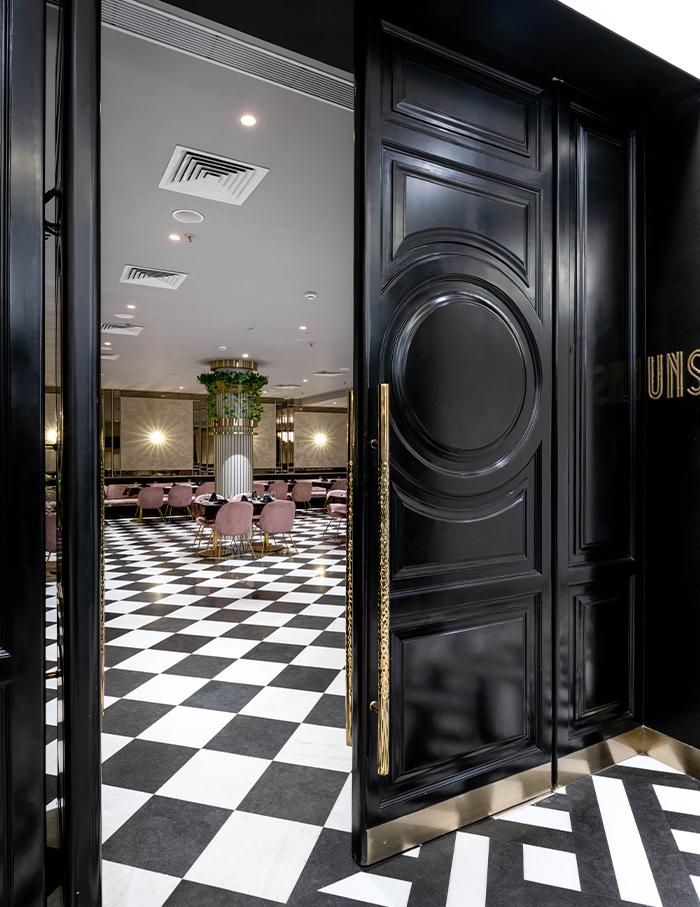 Nestled in Raipur, Uns by Clark Suites Inn is a space of luxury and comfort designed and executed by Rashi Bohtra and Ruchi Gehani, the co-founder and creative head of Azure Interiors. The duo laid out chequered flooring across the fine-dine venue and contrasted it with pink leather upholstered chairs and sofas with metal legs, bespoke light fixtures, finishes and spurts of green.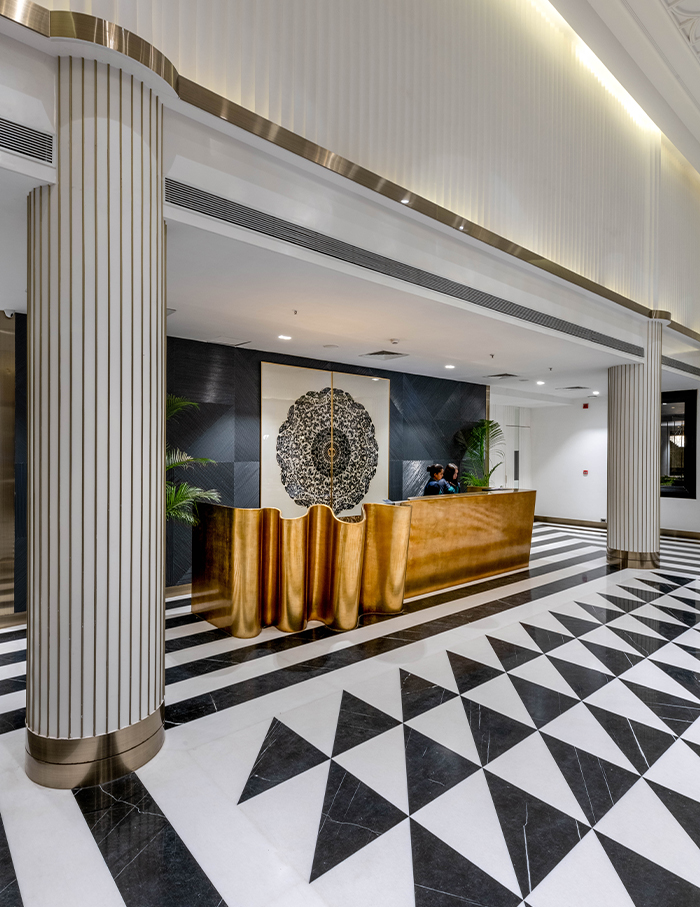 In the centre is a private dining area encased in metal bars. The all-day diner abuts the lobby and has a warm appeal. Right from the wooden entrance and brass jaalis to the green and blue accents, the space exudes charm and richness in equal parts.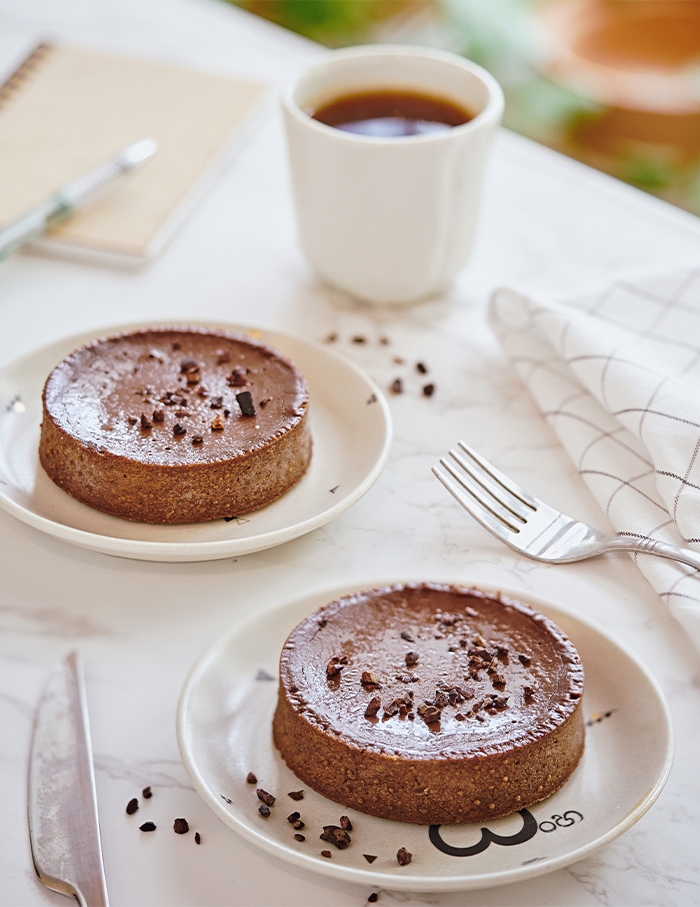 Artisanal chocolate brand Colocal's flagship store in Chhattarpur is conceptualised by power-couple Sheetal Saxena and Nishant Kumar Sinha such that it redefines the chocolate indulgence experience in the capital. The setting includes a chocolate factory and a casual cafe. It is focused on the brand's bean-to-bar concept, which is an extensive activity that ensures that only quality, craft chocolate made out of premium quality Indian beans is on offer.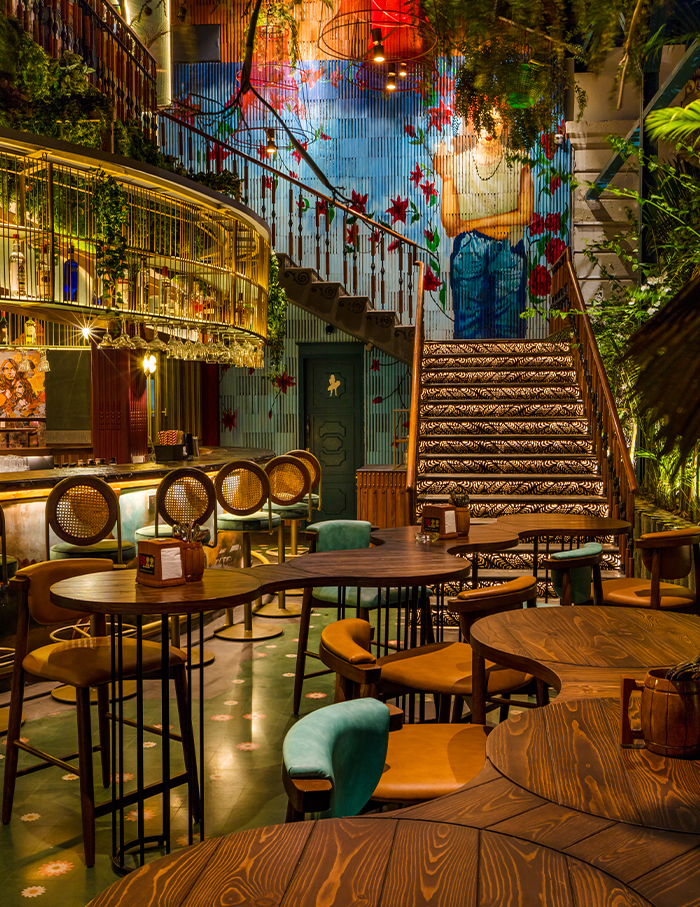 Coming to the maximum city all the way from Bengaluru is the culture-loaded 1522. The new outlet in Andheri is helmed by Sumessh Menon boasts of a multi-sensory indoor dining space with a dedicated live performance stage, semi-outdoor seating and rooftop bar. A muted green tint is seen on surfaces such as the walls, ceiling and flooring (which even has floral motifs), and the indoor section's vibrant vibe is complete with rivet details and mouldings inspired by English pubs and rustic exposed brick walls.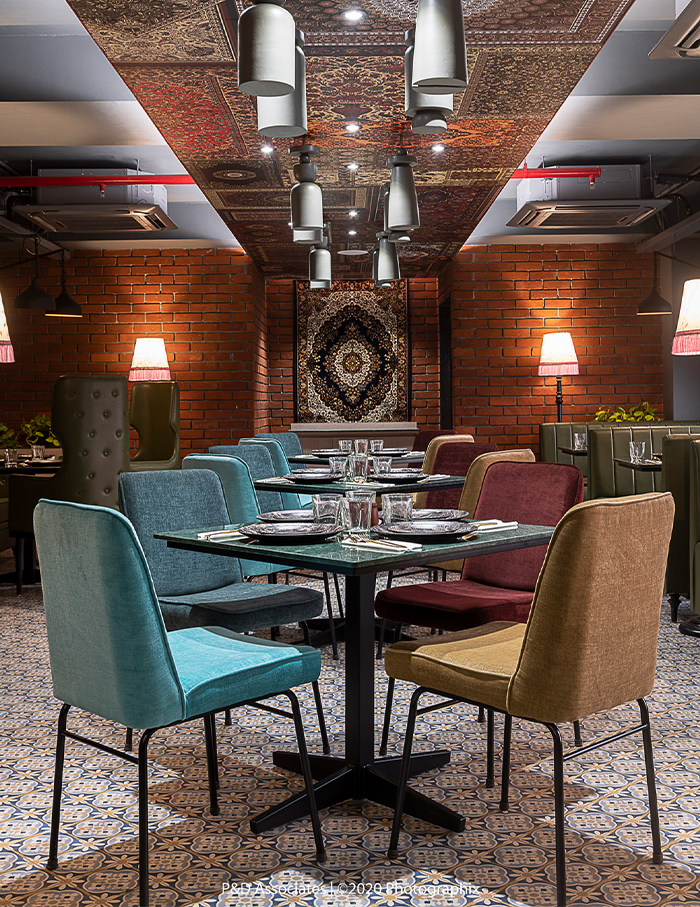 Designed by P & D Associates, Olive & Brew evokes a sense of familiarity with an edge of intrigue through the novel use of patterns and textures. It is packed with vibrant colours, fabrics, furniture and vintage furnishings. One of the best features is the reception that's draped in a hand-stitched, highly ornamented Jaipuri carpet. A similar covering also clads the length of the ceiling, while another is mounted on one of the walls.
Tea Villa Cafe, Gujarat
The sound of water flowing down a stone wall welcomes patrons to Tea Villa Cafe in Rajkot. A penchant traveller and an industrialist by profession, Mitesh Hantala of Rust The Design Studio visioned the space as a forest-like ambience.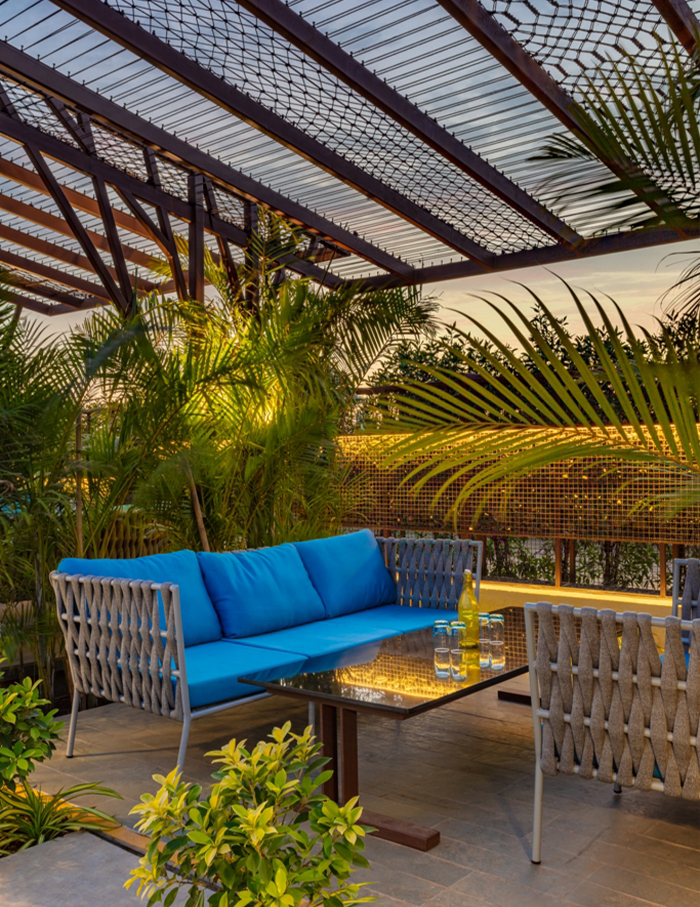 So he, along with Janki and Parth Hakani of Even Project Solutions, created a play of levels and platforms connected by various pathways. The resulting design includes an amphitheatre for live performances, concerts and other entertainment activities; a water body with free-flowing water, fire and greens is planned within the restaurant; while the cafeteria uses canopies to shield against the harsh sun.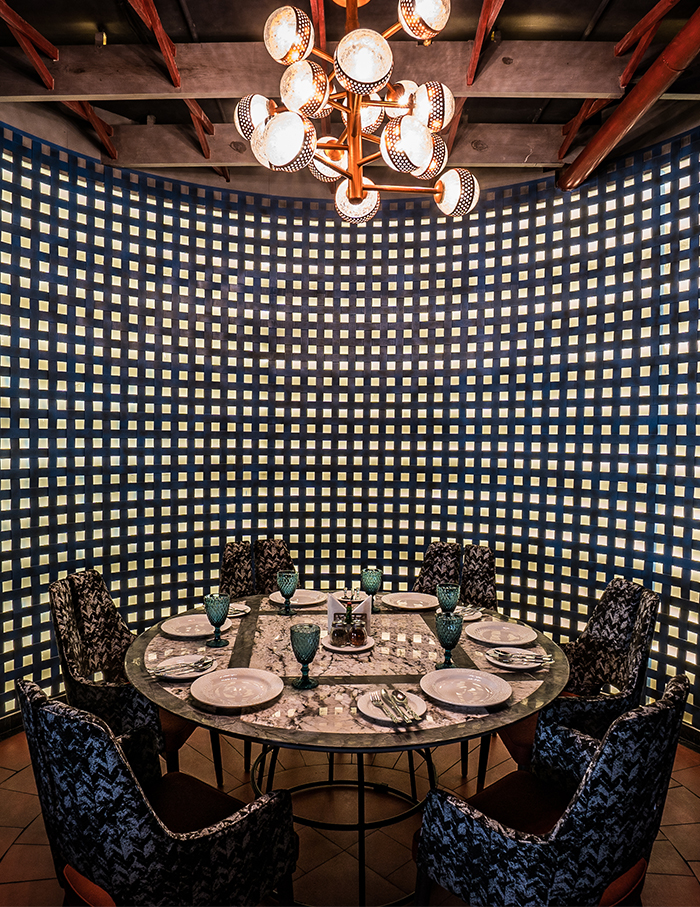 Camac Street in Kolkata is hope to Zobet, a Victorian-era inspired gastropub that promises delectable cuisine and handcrafted beverages within a dramatic space created by ace creative Sumessh Menon. The 7,000 sq ft space is in sync with the heritage architecture of the site—its windows with richly textured glass and decadent motifs in metal are especially spectacular. The other details we love include the wood-finish ceiling with a criss-cross pattern, mosaic artworks, decorative lighting, the Indian marble flooring and the tablestops, which feature a mix of marble, wood and back-printed glass.