Lifestyle
Your quarantine Diwali binge made better with delightful indulgence
NOV 3, 2020
| By Jhanvi Somaya
Taking a leaf off our August–September 2020 issue theme, we're looking at ways to be at home and happy! And here's one of our favourite options. We suggest you follow suit and fulfil your sweet tooth cravings this Diwali with these drool-worthy delicacies from four of the best confectionaries in the country.
Arq
Folding in a touch of European charm into a classic Indian favourite, Grandma's besan ladoo infuses dark Belgian truffle in scrumptious balls that are impossible to resist. A distinct flavour of sweet and citric consisting of tangerine and Malta oranges, this new Orangina tangy delight is folded into Gurmandi almond paste to make the perfect mithai for this festive occasion.
Berfila
Zesty, sweet and delicious, the rich flavoured and colourful Fruit Punch Peda is made using berries and citrus fruits. With every bite, one can't help but reminisce about childhood afternoons filled with rainbow-hued tangy jello. For more refined palates, the Jaggery Sesame Truffle is a clear winner. Its blend of spicy caramel jaggery, nutty sesame seeds and artisanal khoya integrates a hint of cocoa, creating a saccharine, multicultural fusion that leaves you enraptured with its irresistible taste and texture.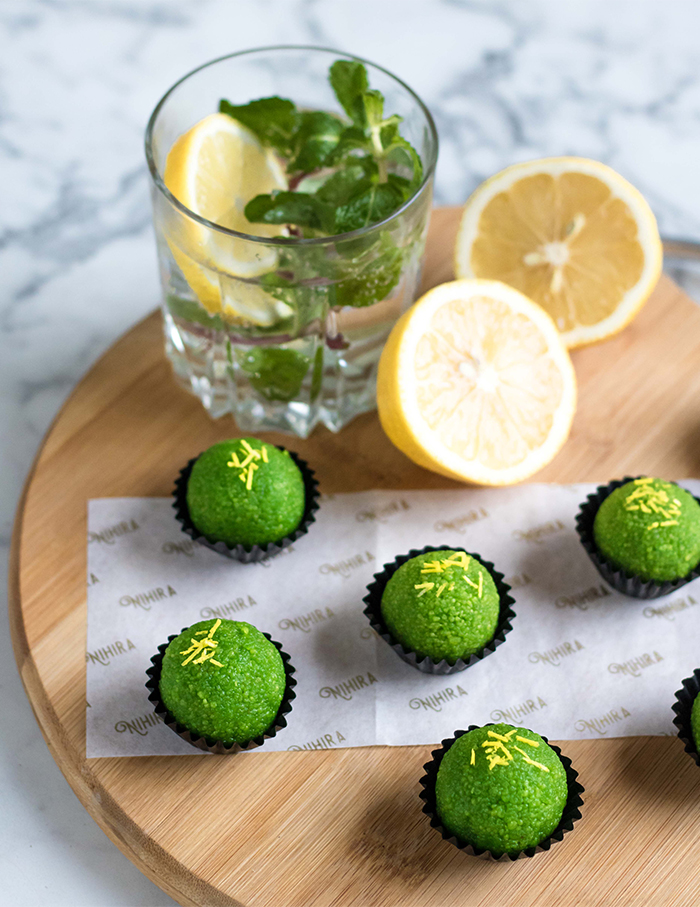 These mojito ladoos are sure to enervate and excite the most jaded tastebuds with lemon zest mint, and just the right amount of sweetness. Nihira also offers an assortment of differently sized boxes—starting at four to 15—to pack in a variety of delicacies of your choice.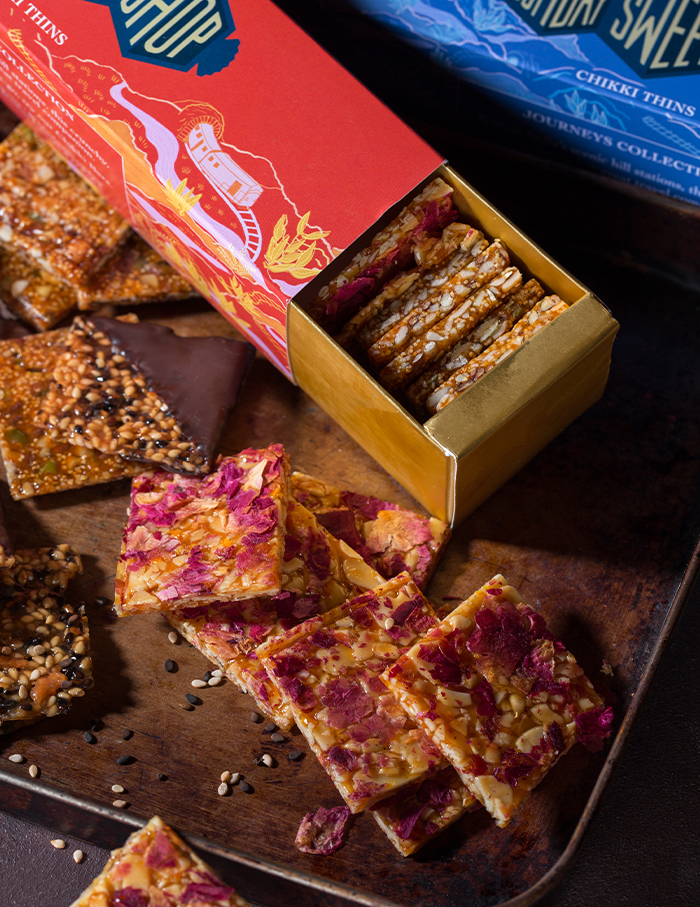 A beloved snack of grown-ups and children alike, these crunchy chikkis made using jaggery, sugar and assorted nuts and seeds are perfect for any occasion. We love the array of flavours available—Smoked Almond, Chocolate Miso and The Five Seed Chikki.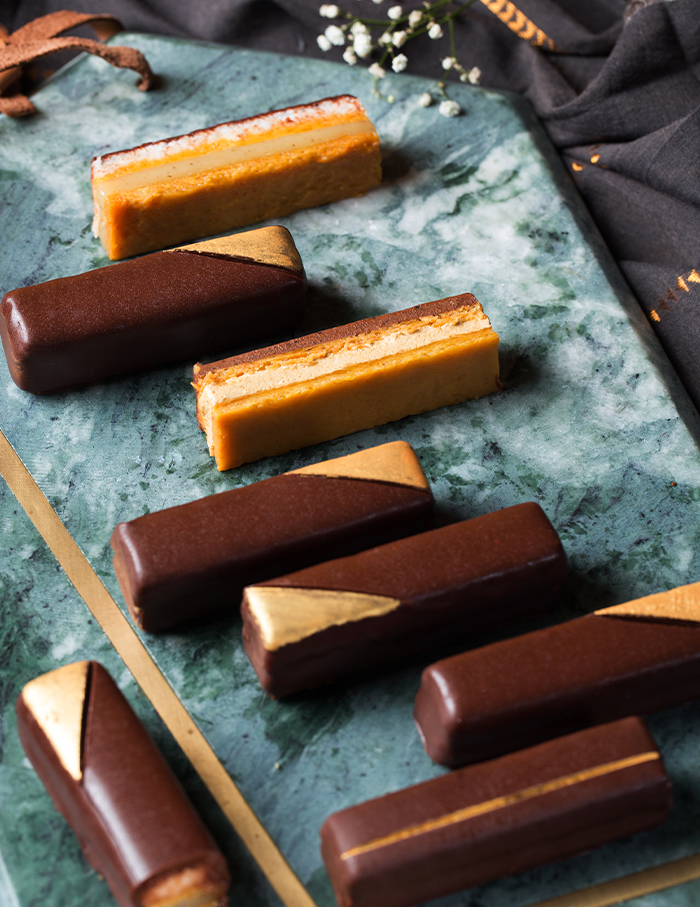 And if that's not enough, check out the Patissa chocolate fingers that will transport you to your childhood with a burst of delicious nostalgia. They are also made available in a coconut caramel flavour, making it that much harder for us to resist these sugar-filled indulgences.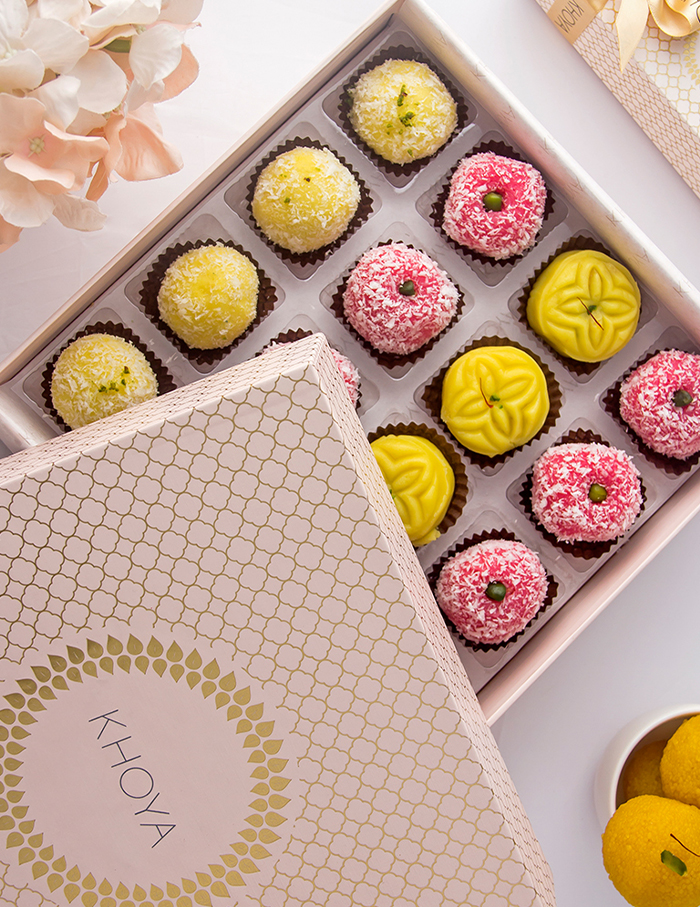 Khoya's scrumptious box of vibrant sweets is perfect to brighten up your Diwali! The lip-smacking pink-hued coconut ladoo, Kesar Peda and Kesar Khoya Ladoo will leave you wishing you had more! A visit to their candy floss-hued store will make you never want to leave.