Homes
Designer Rajiv Saini creates a stunning apartment in Surat, overlooking the serene banks of the Tapti river
JAN 9, 2019
| By Meenakshi Shankar
A sprawling space opening to a stunning view of the Tapti river. Mumbai based designer Rajiv Saini, inspired by the hues of blue from the gentle river and lush green banks, created a sanctuary away from the hustle-bustle of the city.
Resting on a cosmopolitan design sensibility, Saini says, "The 4,500 sq ft apartment celebrates the concept of minimalism and was designed to bring in elements that weren't distractive. As a second home, escaping the pulse of the Maximum City and the cacophony of the bustling diamond hub, the canvas was nurtured to life with the philosophy of building a space where design boundaries are gently crossed."
Saini has also designed the client's primary home in Mumbai. And this Surat residence was offered with a carte blanche for creating a home, where comfort and well curated style were to play the high notes.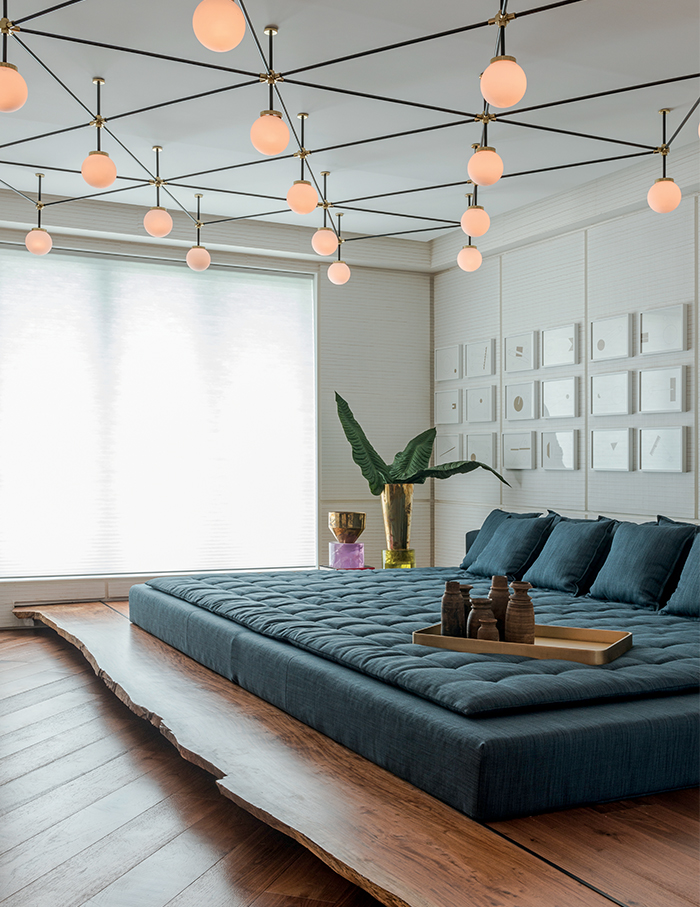 "This freedom," the creative says, "Makes the design and the finish more relaxed." Keeping the lines fluid, the home flirts with a contemporary palette—hues of grey peppered with splashes of black and a stunning green linen wallpaper tie the narrative together. Saini shies away from pinpointing the design to a particular language.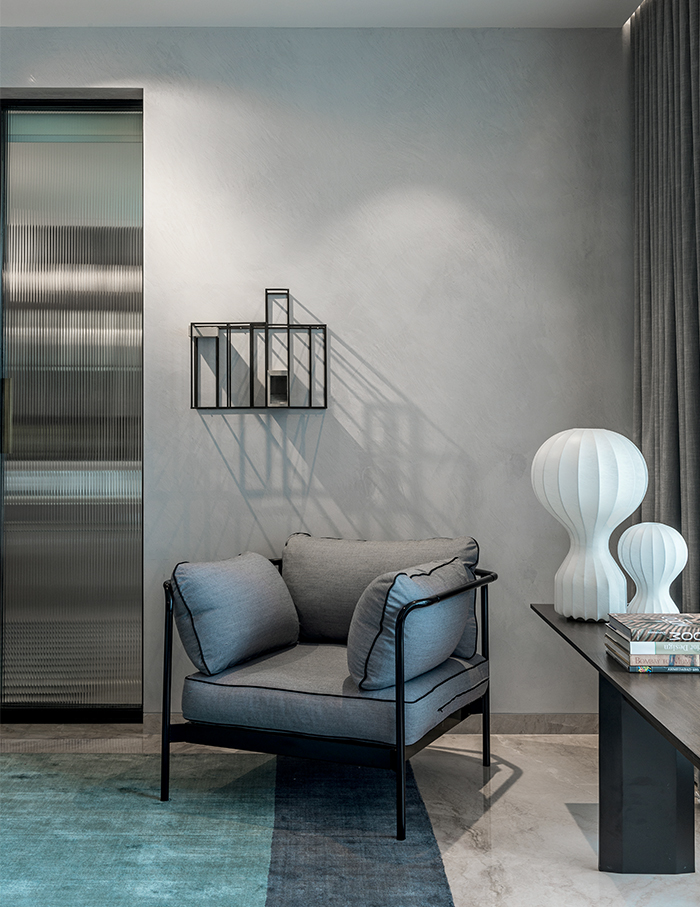 He says, "When one is building a space, it is mood based. It needs to come alive and has to have the power to cocoon you. But when it comes to designing a home, there is no right or wrong." Walking us through, Saini says, "The house is an amalgamation of textures, raw in some corners, polished in others. I wanted to bring this tension of textures into play." A plush glass and stainless steel kitchen opens onto a raw, wood dining table, a modern living room is offset with blinds in 'chik' material and more.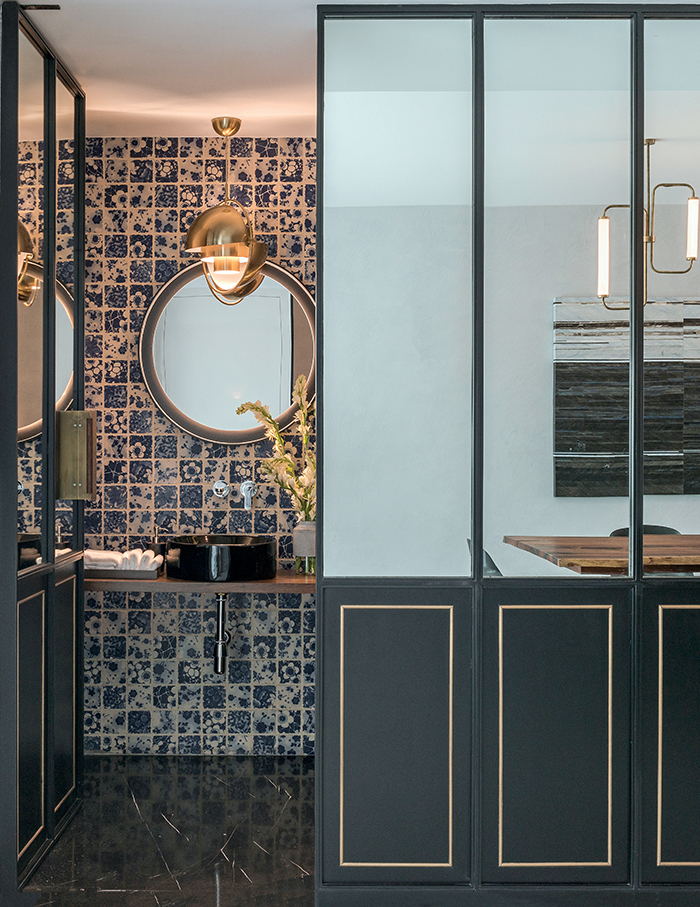 Saini played with elements that effortlessly flirt with the design eras. Statement art and covetable chairs by Jean Prouve, Pierre Jeanneret and the Domus by Ilmari Tapiovaara come together with custom-made Indian inspired designs like the gadda in the multifunctional room. "It's the blurring of lines in design that makes the house a retreat," he concludes.