Design
Dhaval Patel breaks rigid office grids and creates a workspace that's full of character and bonhomie
AUG 17, 2020
| By Jhanvi Somaya
"Material married to function" is the motto DPA Design Studio swears by to bring about creative and content-driven ideas for this 750 sq ft office for an event management company. For the project, Dhaval Patel and the design team comprising Riya Dave, Divy Gohil and Shreena Patel spawned the idea of an open office with rustic elements to elaborate on the company's work culture and improve mobility through easy connectivity while not slacking on style or comfort.
The idea behind the office was not to break walls, rather to remove barriers and encourage teamwork and synchrony through collaboration and organic development of new ideas. "The space is designed with minimum partitions so that it stayed visually connected," says Patel.
A four-inch raised platform with an accessible cafe at the entrance serves as the waiting area. On the left, visitors immediately get an overview of the office, which is structured around a central movement space with demarcated functions. At one end, the managing director's cabin is distinguished through the use of wooden narratives to enhance the rustic quotient.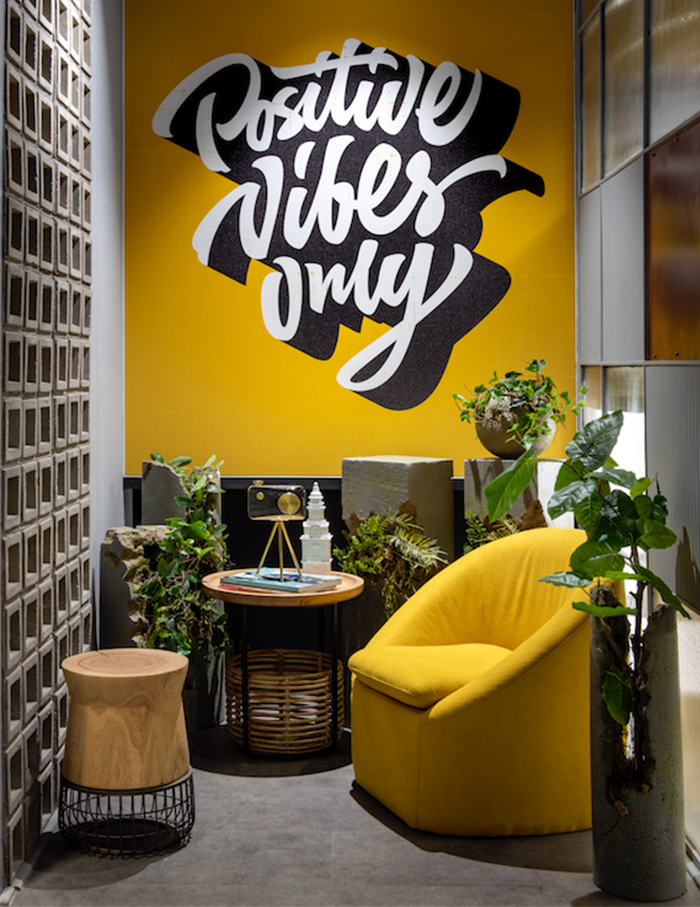 Further inside, pops of grey and yellow are seen across the workplace along with numerous artworks. The workstations are given yellow back-painted, glass tabletops that complement monochromatic sketches and soft lighting.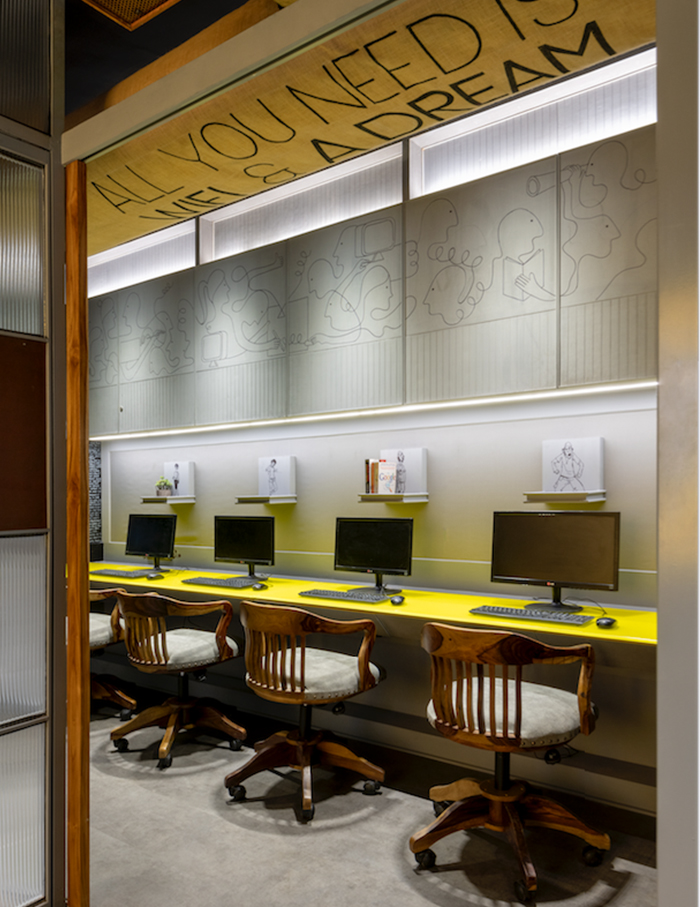 What we love most about this office is the waiting lounge outside the managing director's office that emanates cheer using a sunshine yellow graphic. The office also accommodates a congenial seating lounge with bright wall-mounted art and cushy sofas.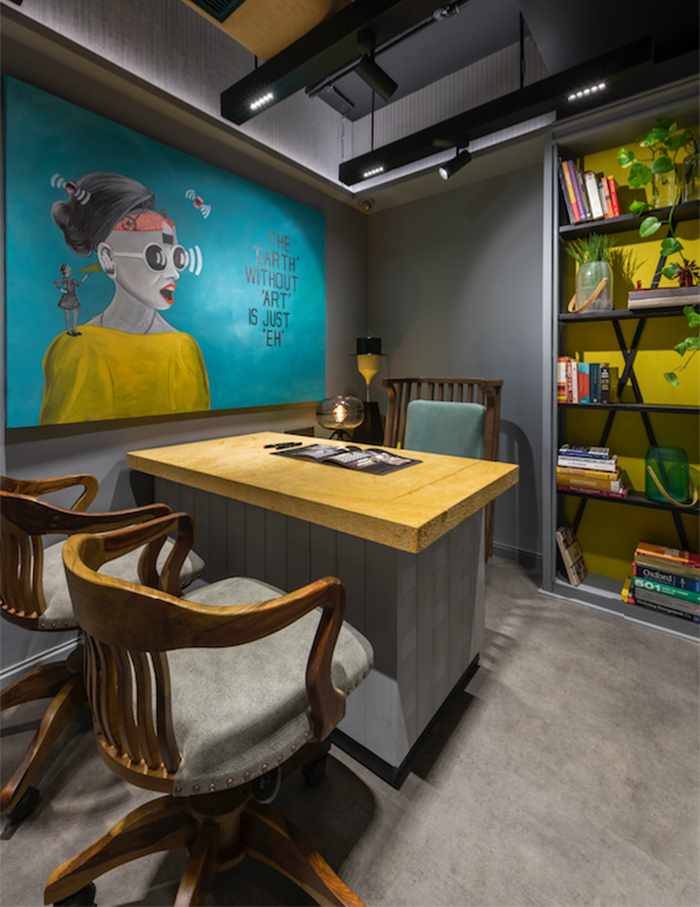 To gracefully implement the ideas of visual connectivity and openness, glass partitions are used to optimise linear space and simultaneously ensure that hierarchy at work is left undisrupted.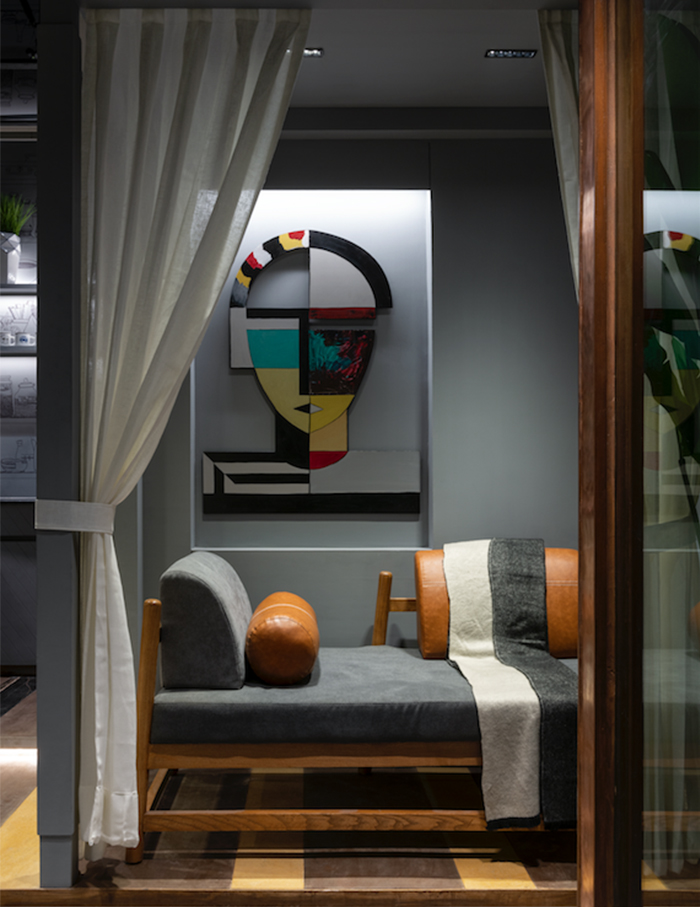 A varied material palette is customised through the use of vitrified tiles and wood in the meeting areas to demarcate functional spaces. To successfully integrate the design and style quotient, a bespoke lighting system is also brought in. We love the friendly and optimistic elements this office is effused with.