Homes
Designer Cathy Blundell's 18th century stunning Jodhpur home is an evocative play of textures
JAN 8, 2019
| By Sonia Dutt and Cathy Blundell
Cathy Blundell, founder of Soul Source India, shares the story of how a number of changes and additions have transformed Sukh Sagar haveli into a covetable home. 
I remember the first time my then-husband Roberto Nieddu and I drove into Sukh Sagar haveli, a Rajasthani style structure with old neem trees dotted around the arid land. We knew immediately that it was destined to be ours.
The haveli dates back to the middle of the 18th century and is situated near a lake and was primarily used as a hunting lodge for family and distinguished guests. The building had been vacant for 40 years and the two-acre land around it was being farmed by its loyal caretakers. As designers, this was the perfect project for us to create a modern, comfortable living environment, in keeping with the mansion's traditional style.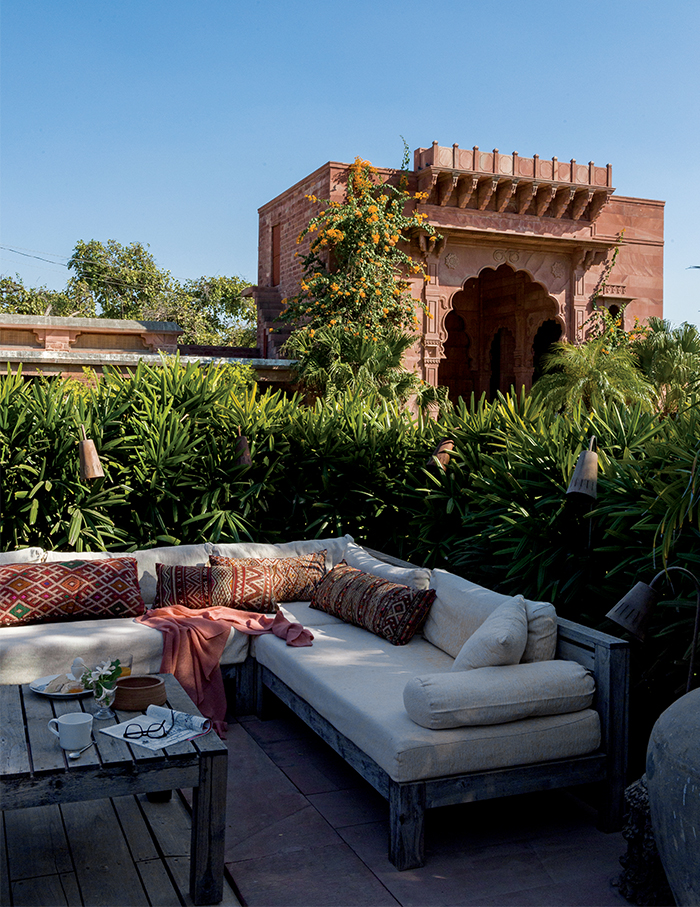 Organic divisions
The stables were renovated first, so we could live on the property till it was time to give the place its new life. In this phase, we planned the master boudoir, our daughter Bianca's room, a living/dining space and an expansive kitchen. The pool area was created outside the bedroom where the water well used to be—we wanted to ensure we could spend time outside whenever the weather allowed and enjoy the gardens.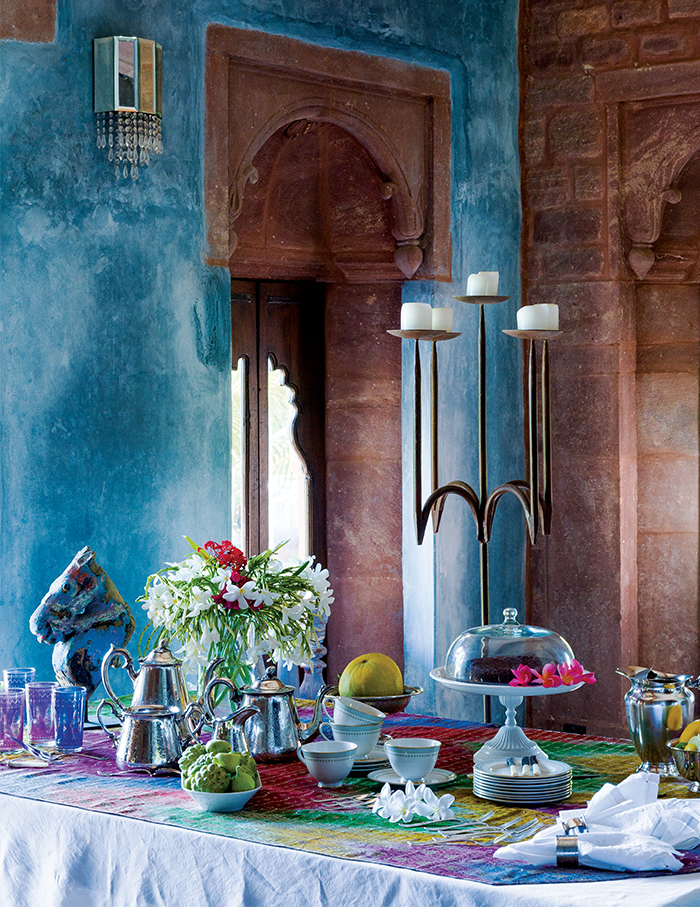 Keeping with the Mughal architecture, the family wing is on the other side of the main entrance, where we designed three guest suites and a few more living spaces. For the entryway, stone carvers worked onsite on the intricate sandstone pillars and arches for eight months. It took about 80 people to install the heavy 21 ft, iron and recycled teak doors. Behind the visitor wing, the vegetable garden gives us fresh produce throughout winter.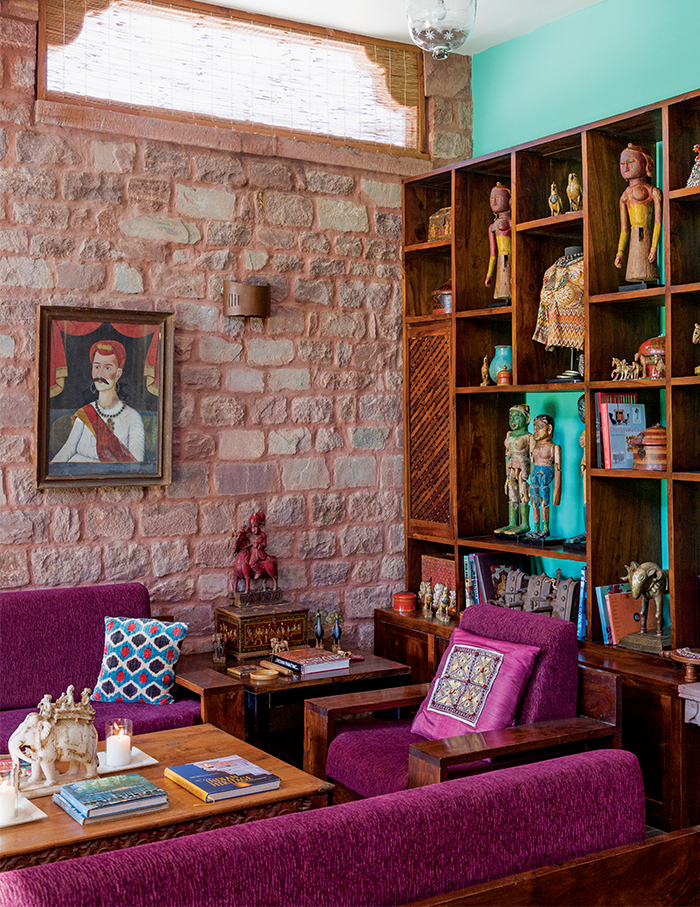 Self extensions
At the time of building, there was not much available in Jodhpur, which forced us to be creative and make everything ourselves. For the interiors, all the furniture was done by our company CRN Design Studio. We have been collecting antiques in this city for over 20 years and have created the perfect place to display them. Every living corner is sprinkled with something old as well as new…I guess you could say this is our signature style. Our home has become a wonderful way to demonstrate our aesthetic and showcase our architectural and interior design expertise.
Scroll below for more images from this haveli-turned-home in Jodhpur belonging to Cathy Blundell and Roberto Nieddu…