Lifestyle
Designer Ammar Basheir gives us a peek into Bahrain's Nuzul Al Salam that redefines the charm of the Arabian Gulf
AUG 26, 2020
| By Aneesha Bhadri
Positioned at the heart of Muharraq's old town is the boutique Nuzul Al Salam. The Bahrain hotel's majlis or reception area marks the entryway of this quaint structure wrapped around a central courtyard—a magnificent conservatory of sorts filled with lemon and orange trees. Wood and cane armchairs are scattered throughout this green oasis to enjoy the glossy foliage and citrusy aroma under the blue sky.
Part of the Year of Zayed initiative headed by HE Noura Al Kaabi of UAE's Ministry of Culture and Knowledge Development, the hotel is a joint endeavour of HE Shaikha Mai Al Khalifa and designer Ammar Basheir.
"We have been collaborating on cultural projects throughout my career. When it came to this project, we both instantly knew the direction we wanted to pursue. As much as I wanted to give the hotel a contemporary look and feel, it was crucial for me to keep the essence of a traditional Bahraini home intact," says Basheir.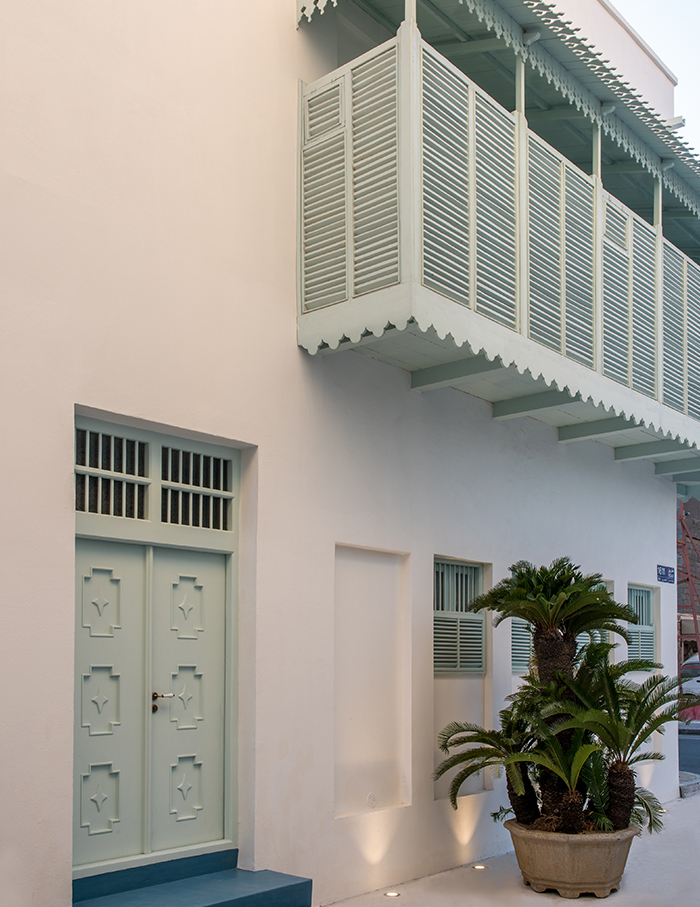 The over 9,600 sq ft hotel houses a reception area, foyer, dining room, courtyard and six bedrooms—two on the ground floor and four upstairs. "Although I wanted to keep the original form of the traditional house, especially the courtyard, I wanted to rethink it with a new staircase. The parametric staircase, made entirely of 700 pieces of oak, is inspired by Bahraini boats," says Basheir.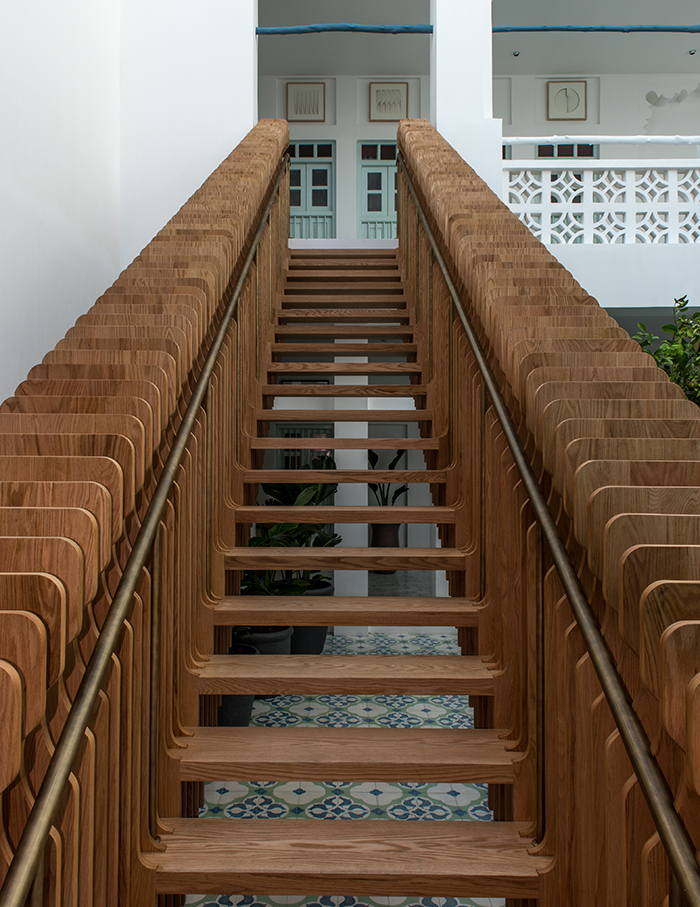 With the desire to celebrate Bahraini craftsmanship, the interior designer commissioned local artisans to make furnishings for the hotel. Fashion designer Hala Kaiksow created the bedding with gold thread embroidery and motifs from the Epic of Gilgamesh as well as the tapestry that was made in Lebanon by Basheir's friends from Bokja Designs in the same theme. All the artworks on display have been sourced from native artists.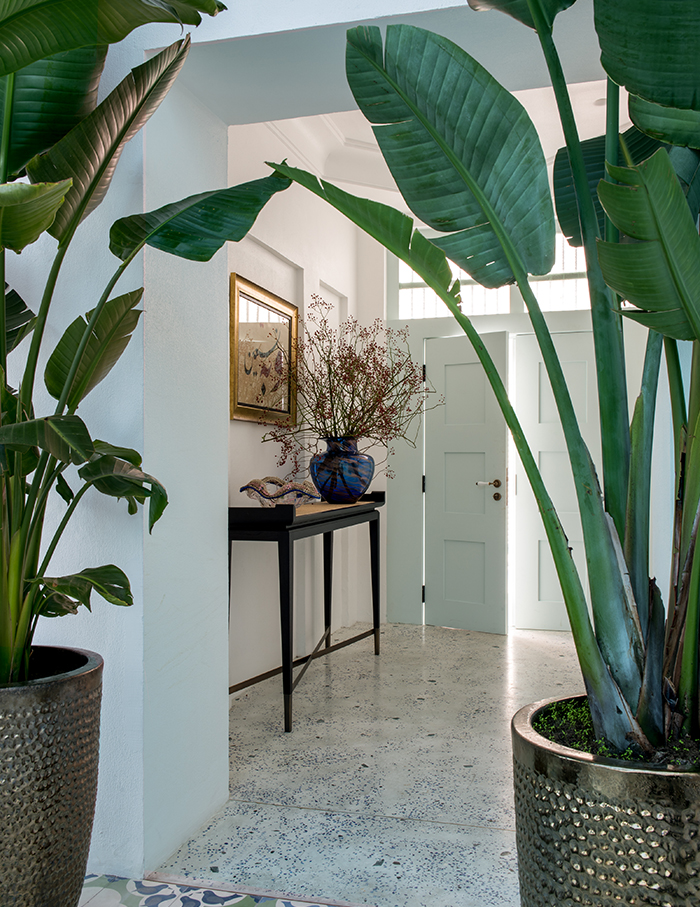 The bedroom interiors in coral, blue, lavender and yellow are mainly inspired by the Epic of Gilgamesh, with each chamber named after a theme from the ancient Mesopotamian poem. For the majlis and dining rooms, Basheir uses shades of teal, while doors and window shutters are painted seafoam blue—a sort of nautical homage to Muharraq's famed coastline.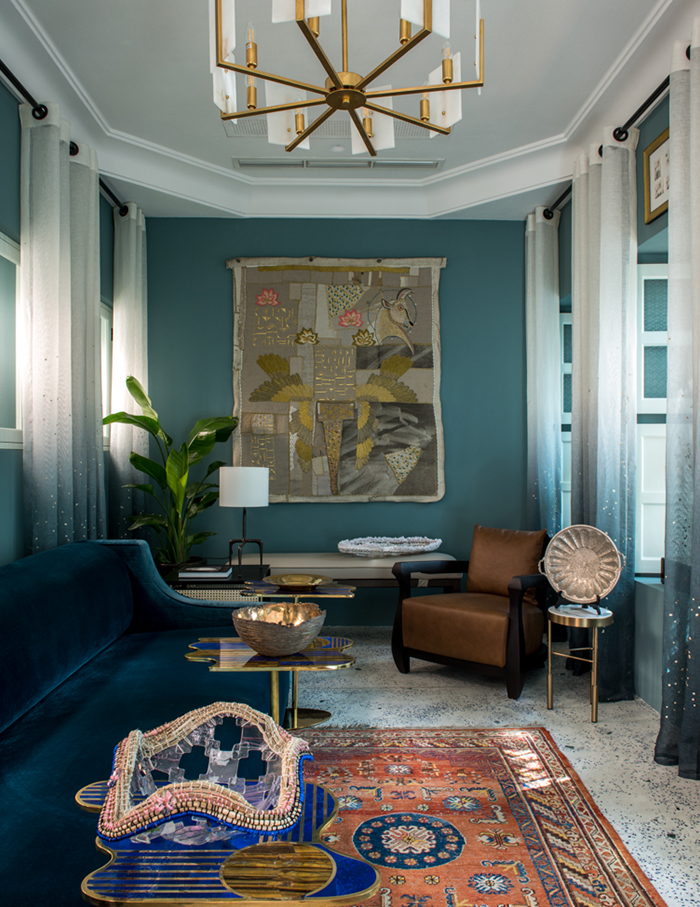 The hotel sits as the first destination for visitors of the Pearling Path, a UNESCO World Heritage Site. Even so Basheir says that he did not want to use "any predictable Arabic patterns or arabesque motifs, which is very clichéd. I like adding an element of surprise and the metamorphic light in the dining room is definitely something I wanted to incorporate as a way to communicate with visitors. It's a kinetic wall with moon eclipse lights that adapts to one's physical movement. It is almost as if you are having a dialogue with the wall if you are sitting alone. I wanted to truly to engage all the senses," he explains.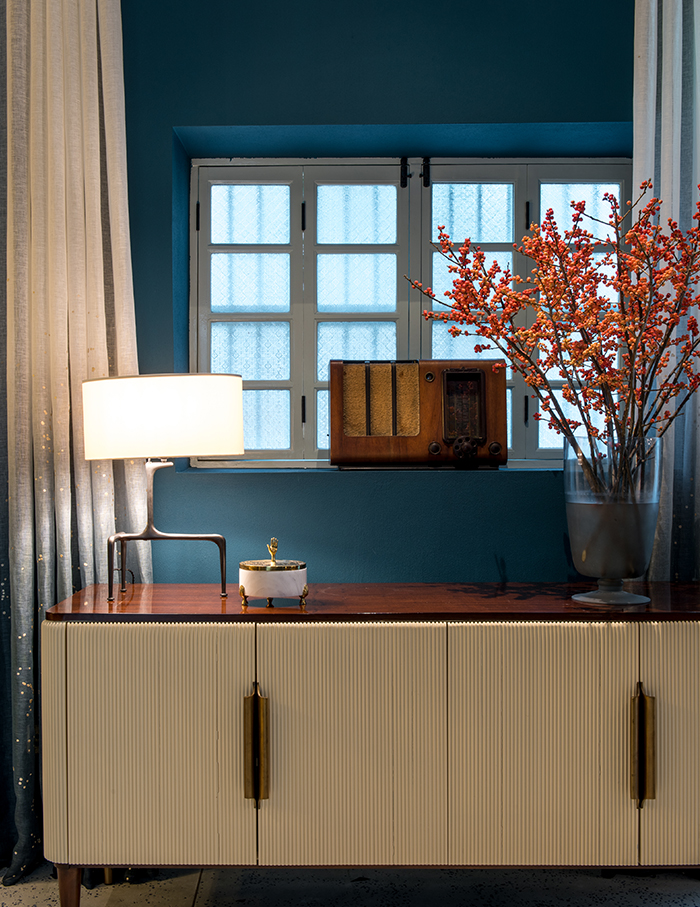 Modern furniture offsets vintage accessories such as old radios and bespoke handmade tapestry from Bokja Design with Gilgamesh motifs. A lot of brass, bronze and embroidered fabrics are seen in the decadent colonial styled hotel. The custom tiles in the courtyard in blue and green bird motif are reminiscent of old colonial tiles; also used here is the local favourite terrazzo, which is customised for the property.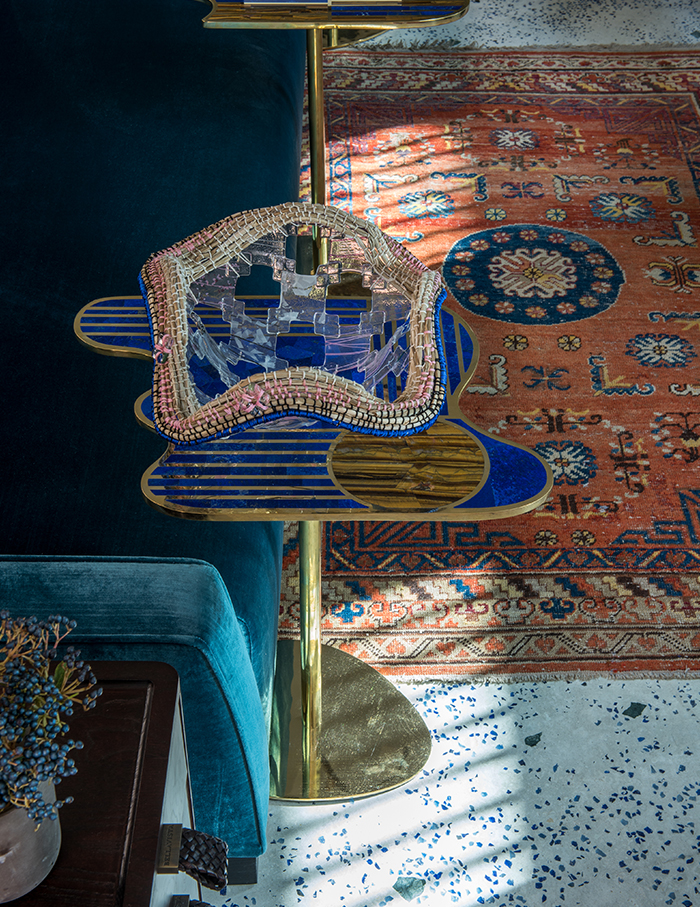 Colonial style furniture, traditional Bahraini elements, jewel tones, modern furnishings, indigenous flora and maritime allusions makes Nuzul Al Salam a unique venue that transports you to another realm where time ceases to exist. "My favourite spot in the house is no doubt the verdurous secret garden terrace I designed in the Sun Room, which serves as the perfect hideaway from city life," smiles Basheir.
Scroll below for more images of Nuzul Al Salam by Ammar Basheir…