Homes
Designer Richa Bahl fashions a stellar home in Mumbai
MAY 15, 2020
| By Sakshi Rai
A well travelled person is bound to be a storyteller. Mumbai based interior designer Richa Bahl helped facilitate this when she crafted her new project—a chic city apartment for her close friends Minal and Siddharth Bhargava who love to travel—with memories, accessories and materials that reflected their journeys.
Situated in the city that never sleeps, Bahl refashioned the previously four bedroom space into two distinguished zones. The living room and dining floor uses grey micro concrete to create an expansive visual effect and extends out into a bar.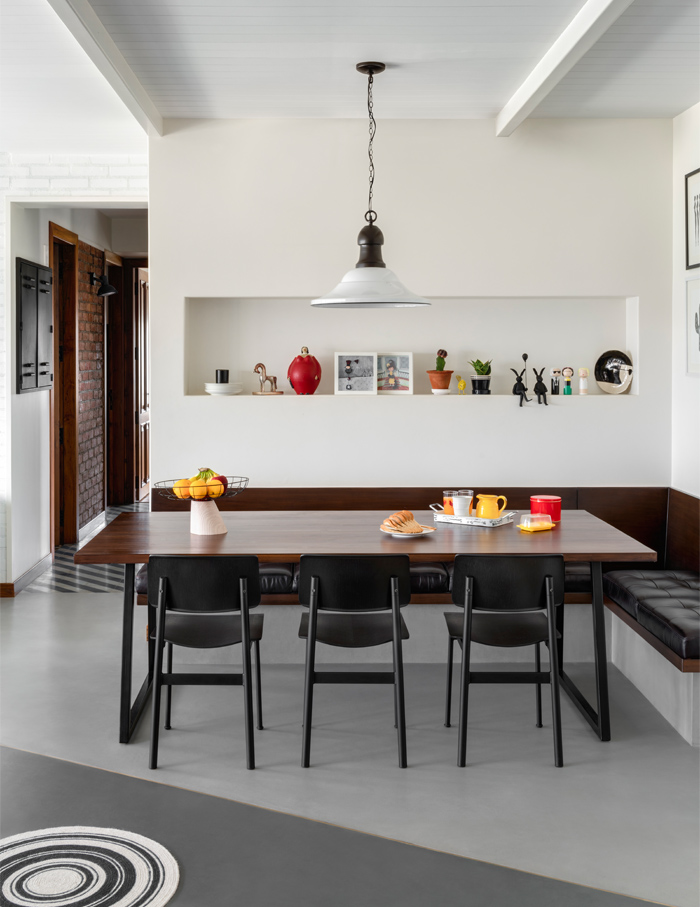 Identified as the more intimate half of the abode, the left of the living area leads to a master bedroom attached with a bathroom and two walk in wardrobes to allow more privacy. In contrast, taking a right ushers one into more interactive and public areas—a family den with plush seaters, the kitchen and a guest bedroom.
Ensuring the residence was minimalistic yet inviting, the creative shares, "For me, the essence of the interiors always stems from the personality of inhabitants and their lifestyles. Since I know them personally, I created a home that's relevant and meaningful to them—stylish as they love socialising but also with an innate cosiness of a home."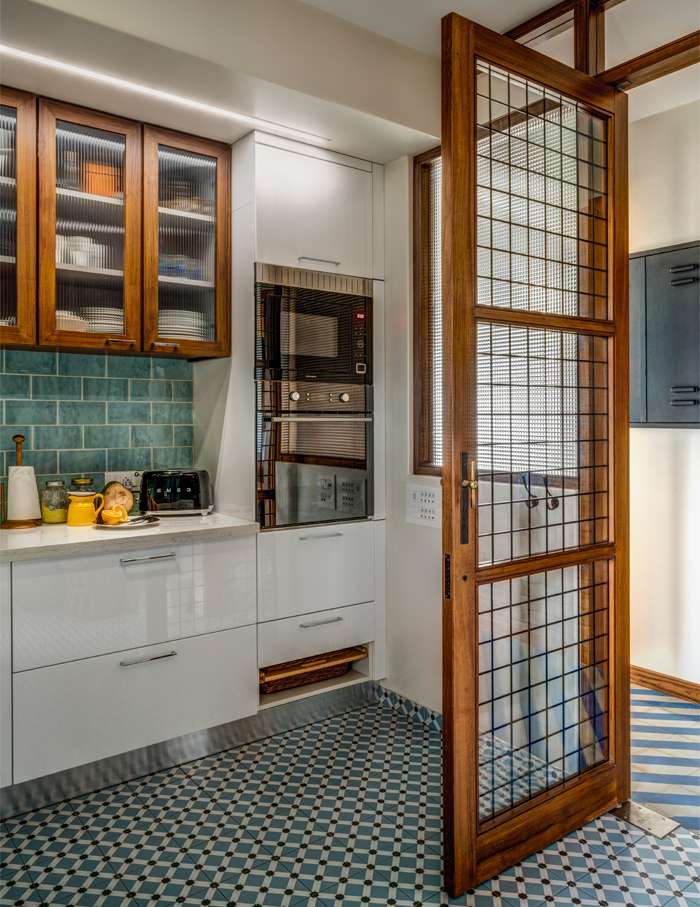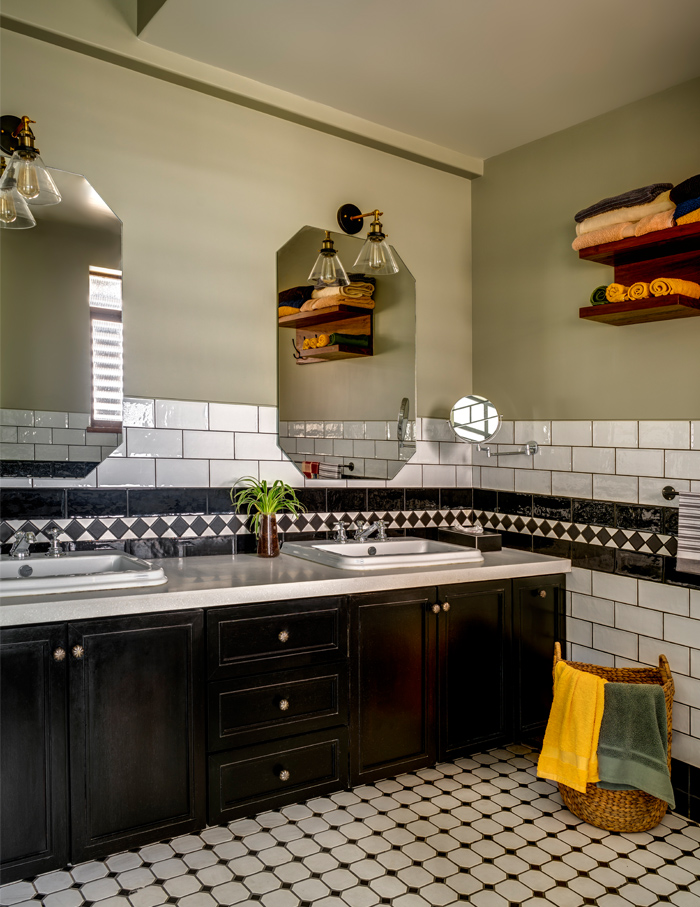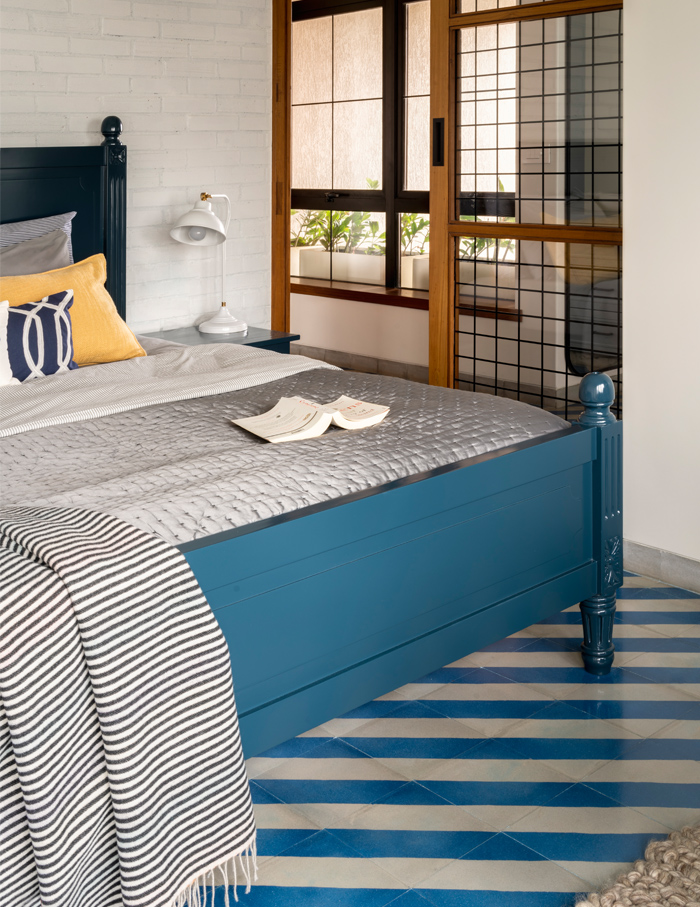 Bathed largely in a muted palette of white, grey and wood with the occasional pop of blue, the residence is decked with art collectibles and souvenirs collected from all over India, Spain, Portugal and Miami. Neutral tones were chosen as ideal backgrounds for the walls to bring out the bold furniture and accessories.
Some elements that helped achieve the effortlessly modern theme of this home include brick patterned surfaces, heavy wooden doors with grills, plenty of colourful indoor plants, heritage cement tiles from Bharat Flooring and Tiles in the lobby, and wooden floors from Havwoods.