Design
Design house This and That by Ariane Thakore Ginwala defines a perfect balance between gifted craftsmen and innovative concepts
OCT 30, 2021
| By Ankita Rathod
Recognised for its highly refined sensibilities that are elevated by traditional craft techniques, Ahmedabad-based design house This and That was conceptualised by Ariane Thakore Ginwala in 2016. Fascinated by the rich diversity of Indian crafts and contemporary sculptures around the world, Thakore's innate eye for detail found a match in a carpentry workshop in Ahmedabad. 
Thus began a collaborative journey where design and craftsmanship constantly challenged each other, traversing geographies, cultures and materials, to bring out the best of aesthetics.
With an aim to bring to life the age-old tradition of handcrafted furniture, her studio makes furniture from solid teak wood reclaimed from old houses in Ahmedabad. Brass, copper and German silver metals are combined with teak in the studio's stylised and fascinating chairs, consoles, centre tables, side tables and more.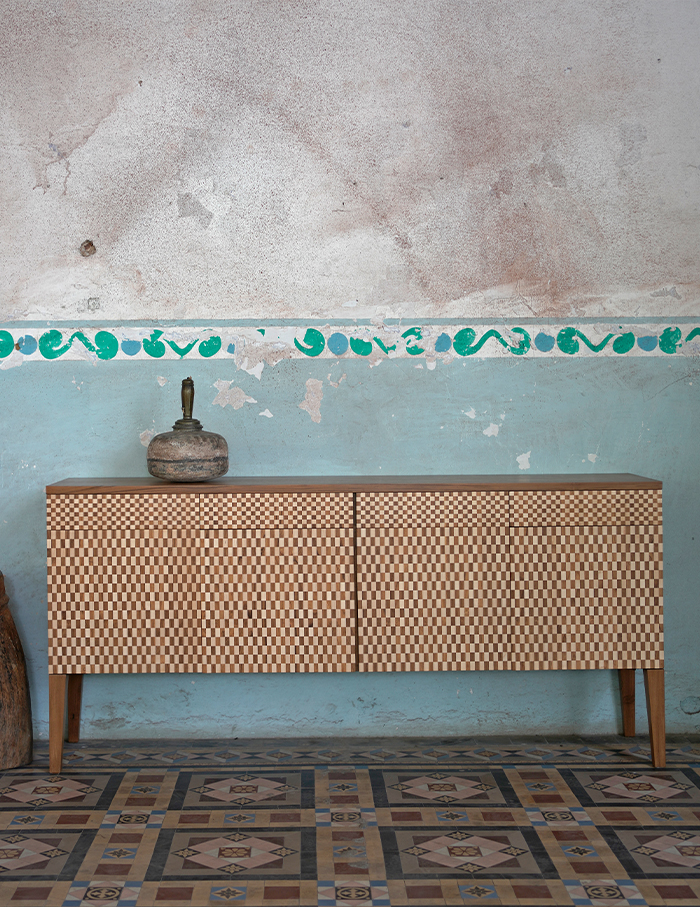 One will witness dextrous use of handcrafted techniques in the pieces, used to create textures in wood and metal, while also featuring mosaic and inlay works using traditional local woods, in their artistic pieces of furniture.
Besides receiving a formal degree in architecture from the Kent Institute of Art and Design (UK Creative Arts), Thakore also carries a Masters in Economics from Gokhale Institute of Politics and Economics to her credit. Having completed over a hundred projects, she also serves as a visiting faculty at several renowned design schools across the country. Her forte lies in furniture design and restoration of old furniture, interior design, space planning, sustainable design, retail and restaurant design.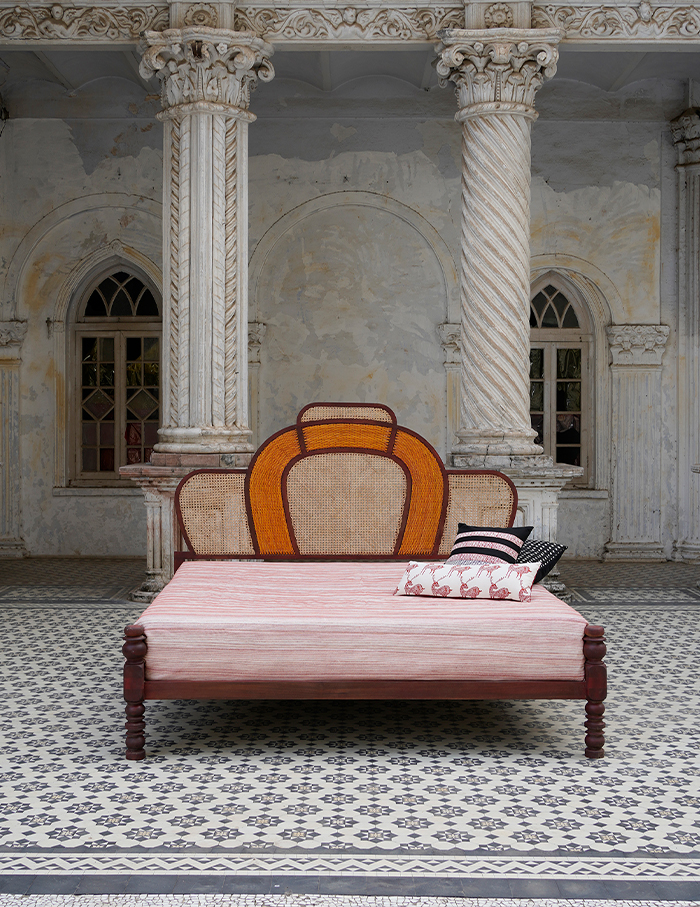 Some of the recent collections of This and That dives deep into the skills, materials and history of lacquerware and inlay to begin with. Thakore worked with master craftsmen to create the Laakh collection. Scaling up from small toys, she chose seasoned teak wood as the core material and each piece is turned on the lathe, demanding skill, strength and a keen eye for proportion. 
Keen to celebrate the fundamental elements of the craft, "We experimented with the traditional palette of pigments, embracing the joy of intense colour. Polished with leather on a spinning lathe, our Laakh tables are finished with PU and melamine for durability," shares Thakore.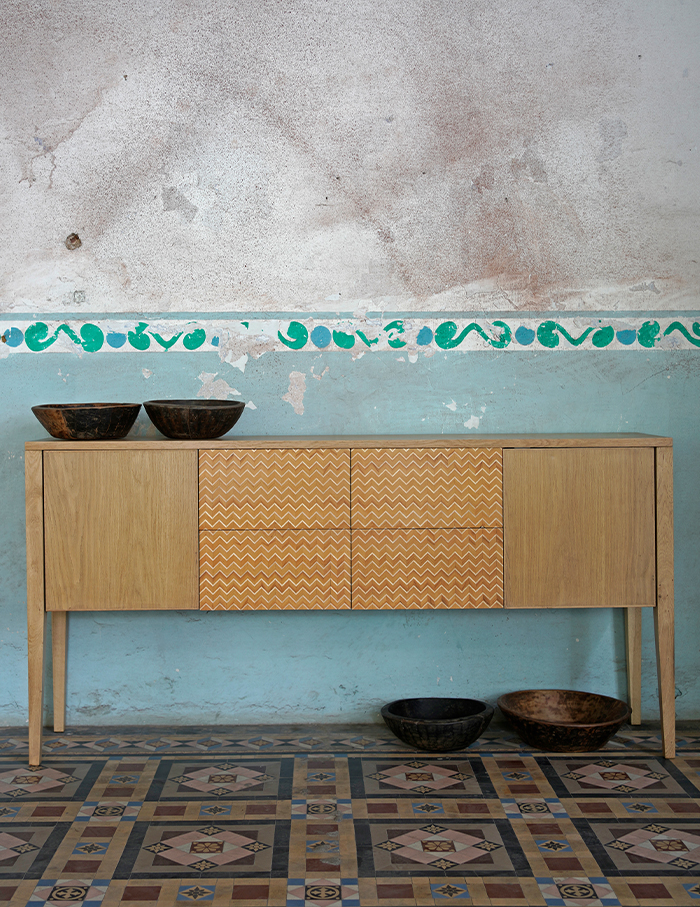 The art of inlay is slow and intricate and Thakore strongly believes that, "Precision cutting and invisible joinery are hallmarks, honed over decades of experience." 
Meticulously finished for a flawless surface, each piece in the Inlay collection is handcrafted individually. 
Furthermore, The Forest collection made from various trees of the subcontinent, primarily teak, sheesham and walnut is geographically, materially and aesthetically rooted in the region. "Often combined with wicker weaving, the furniture has a lightness suited for tropical weather. Spartan with a flourish, the collection explores accents in materials like brass, reed and more," says the tasteful designer.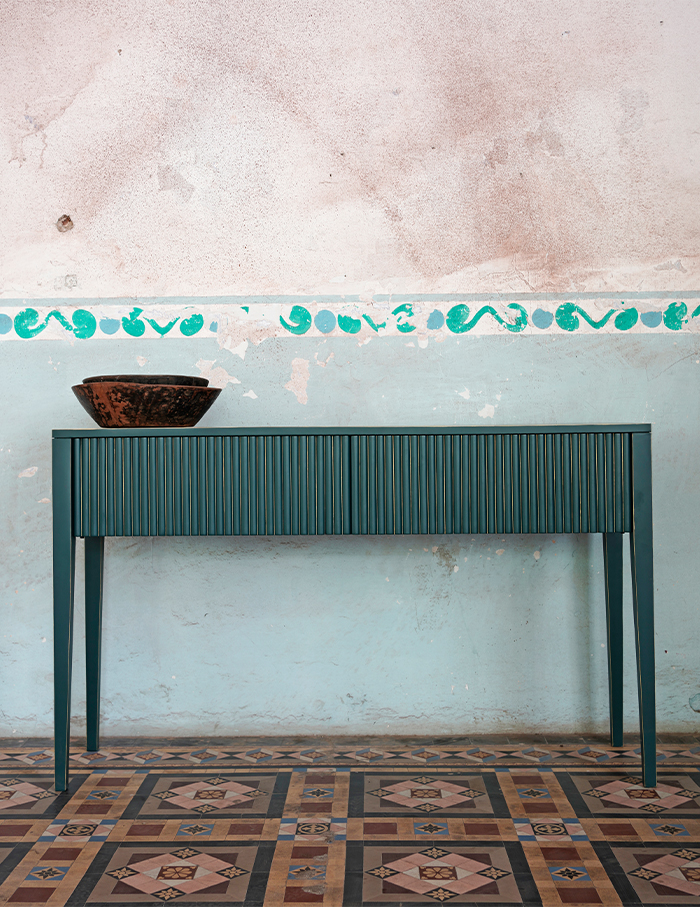 Speaking of the Ekatva collection that comprises a range of reclaimed cane-made beds, chairs and tables, Thakore reveals, "We begin with the archiving of a found piece, identifying its provenance, the style, material and technique. We then free the imagination, so we see not what is but what can be. Drawing from its original form, we build on it." Layer by layer, the This and That team tells its story without losing the essence of its past.
Winning the prestigious EDIDA award for interior products for multiple collections, This and That has carved an unmissable niche for itself in India's design story. Every creation originates from a beautiful narrative, composed of a union of vernacular and contemporary design—fusing fine décor, art and craftsmanship. 
The brand's workshop defines a perfect balance between gifted craftsmen and innovative concepts with products that evoke emotions, start conversations and bring alive mundane spaces.