Design
Design Drops— Istituto Marangoni reimagines the impact of design with a series of sustainability-led exhibitions at Salone del Mobile 2021
JAN 22, 2022
| By Team ELLE DECOR India
Bringing a wave of exceptional exhibitions, collaborations, and installations in the city of Milan, Istituto Marangoni – a leading design school, put its finest foot forward at the Salone del Mobile 2021. 
Their students from the Milan design campus hosted Design Drops where they displayed their impeccable creative works. Empowered with expertise in product and interior design imbibed from the UG progression programmes offered by Istituto Marangoni. These programmes help students garner cross country experience and the students can be a part of such experiences. The students showcased their creativity for all to see. 
Hosted by Istituto Marangoni Milano School of Design,  the eventful six days, which concluded on 10th September, 2021, began with a thought-stirring itinerary that started at their headquarters in the heart of Durini Design District, and later branched out into Milan's main design arteries.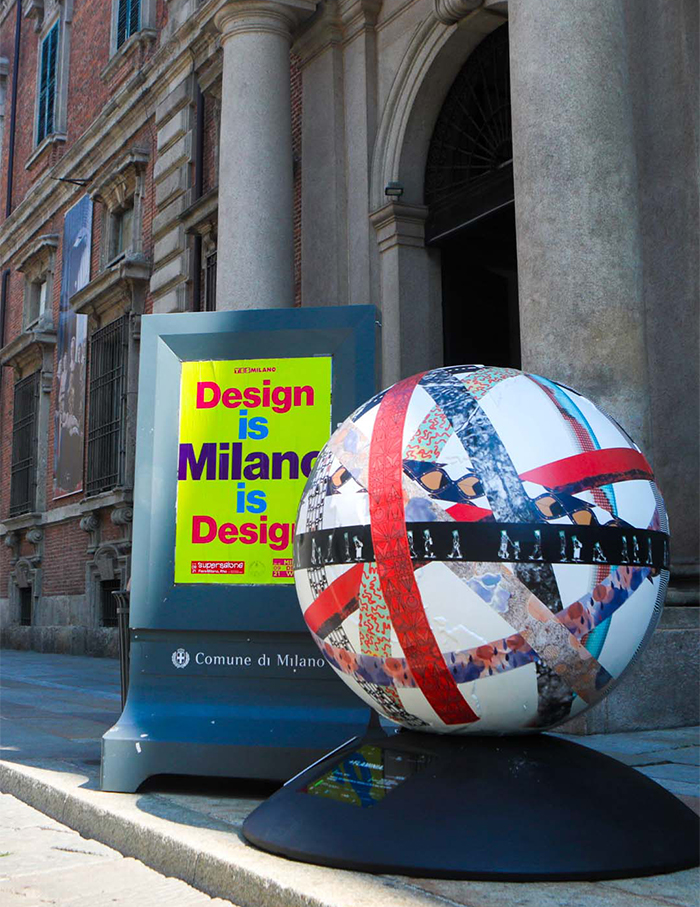 Since its founding in 1935 in Milan as 'Istituto Artistico dell'Abbigliamento Marangoni', Istituto Marangoni has been training the finest professionals in fashion and design from across the globe with its schools in Milan, Florence, Paris, London, Mumbai, Shanghai, Shenzhen, and Miami.
Istituto Marangoni Milano Design stood out at the Milan Furniture Fair with multifarious works that redefined the idea of inventiveness. Students, alumni,i and the Prisma Project were the protagonists of 'Design Drops', a name that brought the streets of Durini Design District to life with design-led experiences and exhibitions laced with a focus on sustainability.
The lineup began with an intriguing presentation on forecasting design trends by Elena Marinoni, Programme Leader of the Visual Design courses, in a talk dubbed "1367. Divining Design Trends".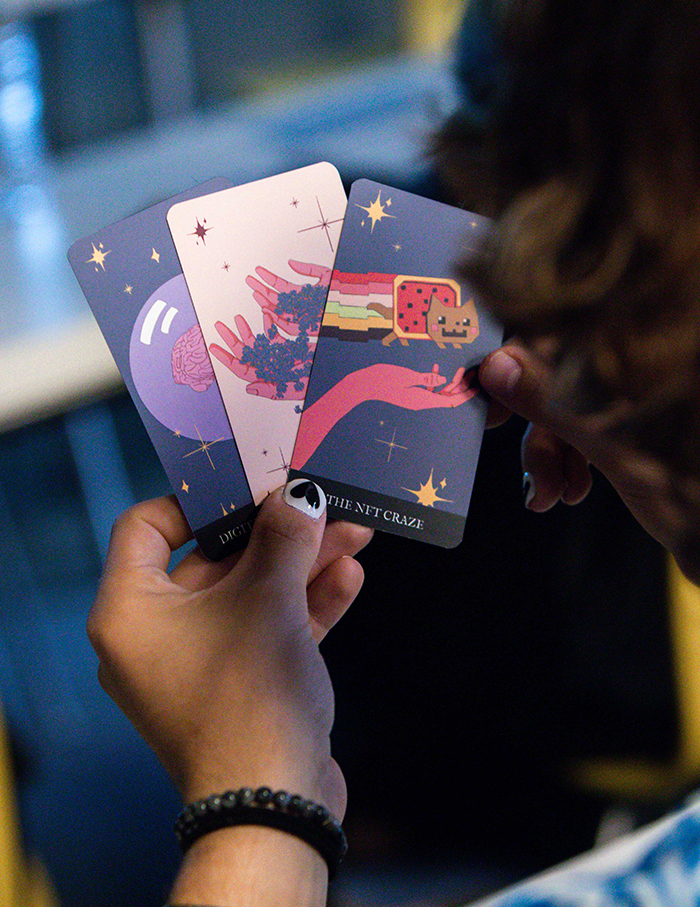 In the exhibition that followed, "Enriching Sustainability", the students of Master's in Product and Furniture Design joined hands with Studio Nendo to present design proposals created for Italy-based Alessi, based on the important practice of reusing before recycling. 
A sight to behold were the breathtaking wallpapers that draped the facade of the school building in Via Cerva designed by the alumnae of the Master in Surface & Textile Design for Jannelli&Volpi, a leading company in wallcoverings and wallpapers in Italy. A collection of three different themes—70's Geometric, Children and Floral was developed through research and exploration into 1970's design and architecture. 
In explaining how 'Design Drops' came about, Massimo Zanatta, School Director, Istituto Marangoni, says, "In this first post-pandemic physical edition of the Salone del Mobile, we wanted to give voice to the study pathways and collaborations with important companies that Istituto Marangoni Milano Design gives to its students, with an eye to the territory and sustainability."
Bringing to spotlight the pervasive local presence Istituto Marangoni has in contemporary design philosophy, an installation titled 'Culture is the mirror of society' was curated by Matteo Agati, Designer and Alumnus of the School. It was exhibited in Cult&Must, an art museum initiated by @Superstudio under the artistic direction of Giulio Cappellini. Istituto Marangoni's incredible lineup finished with its spectacular installation "Now" presented with Flaminia, calling attention to the environmental crisis at hand. 
As a part of WePlanet, an initiative involving over 100 global artists to interpret a sustainable future through art and design featured a globe with bandages, an apt metaphor for the care the world needs.
In sync with the ideology of creativity and innovation, Istituto Marangoni has time and again showcased innovative designs and stayed ahead in the game. As a leading design school, Istituto Marangoni has offered the design fraternity some of the immensely talented and passionate individuals that have made a mark in the business. 
Istituto Marangoni Mumbai too has been a game-changer with progression programmes in Interior Design & Product design. It encourages today's generation to explore their creativity by developing their skills with these courses.